---
published: 4 / 7 / 2012
---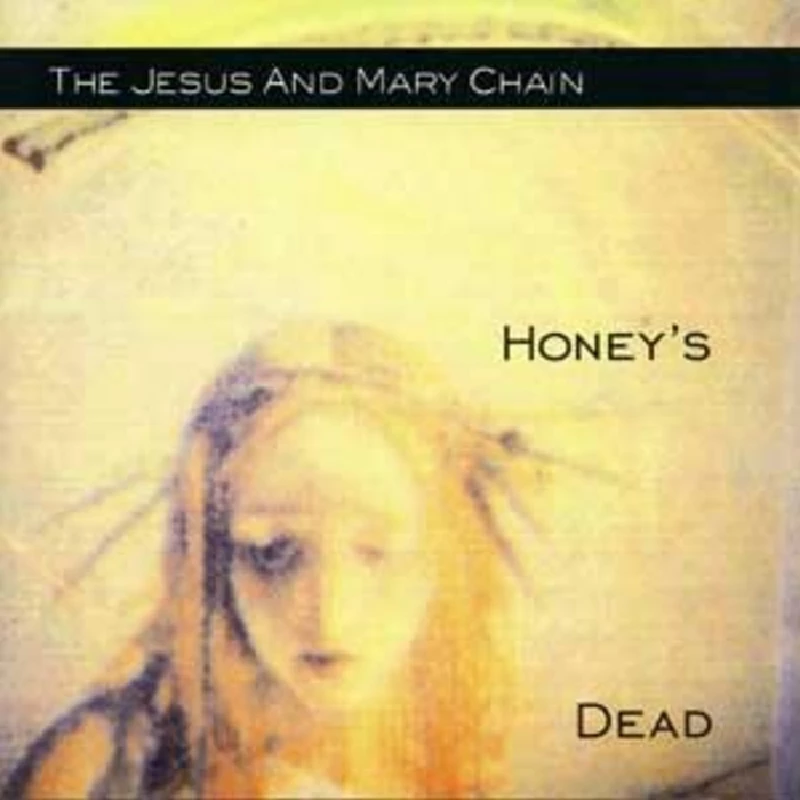 intro
In the second third of his occasional series, about the Jesus and Mary Chain, who have recently had all their albums reissued, Anthony Strutt examines their fourth album, 'Honey's Dead'
'Honey's Dead', the Jesus and Mary Chain's fourth studio album, originally came out in March 1992. While I was still a huge fan, and I never gave up on them as a live band, when I first heard this at the time I felt that I had heard it all before. Listening to it again twenty years later with new ears, it is still not their freshest of albums, but it still has some great near classic tracks such as its opener, 'Reverence', a massive fuck you to their audience and record company that backfired as it was a hit. The second track, 'Teenage Lust', is another fine track, but from there it didn't really cut it for me. 'Honey's Dead' was also the start of the end of the band as their audience dropped, their other albums while still often magical didn't have the fire of their first three, and the relationship between Jim and William Reid was becoming strained. It was recorded at their own studio in London, which gave them more time to both record and drink, but fortunately 'Honey's Dead' was recorded before they found the nearest local just around the corner. As a three disc set, the extras on this still, however, make it worth it's admission charge. 'Honey's Dead', a pun of 'Just like Honey', implied in its title that the band felt that they done it all, and were starting to get bored both with each other and the whole music business, and it showed. Of the original twelve track album, Jim sang seven and William five songs. Another seven are added onto disc one, including the pre album 'Rollercoaster EP', and also several remixes. 'Reverence' appeared in various shapes and forms and remixes, but underneath its thick skin, it is a beauty, a track that takes no hostages. It is a dance-influenced number with a hip hop element for the alternative crowd. This song is both sleazy and sexy, and the Reids often at the time closed their sets with it. At one level it had been done before as the Mary Chain were taking their early song, 'Sidewalkin', a little further on it. 'Teenage Lust' is a black, moody song about sex that every student at the time could relate to. 'Far Gone and Out' was an easy choice for a single and - a catchy and poppy affair – became one.' Almost Gold' was again a single, and, also poppy, was exploited mercilessly by being issued on 7 ", 10", 12" and a CD single, all with different B sides. 'Sugar Ray' is another gritty and dark hip-hop influenced number. 'Tumbledown' is a fast head bopper with some mean guitar. It is a number to bop to, with some weird hip-hop like beats in the middle based on the drums. 'Catch Fire' is a slow dirty blues number with slow, sexy vocals that crawl along seductively alongside the heavy bass and guitar. 'Good For My Soul' is mellow and soft, a lullaby for sleepyheads. 'Rollercoaster' makes its first appearance here as an album track, but was issued again on the EP of the same name which starts again some four tracks later on the same disc. It is a sharp and fast little tune. 'I Can't Get Enough' is a poppy, bouncy number. 'Sundown' sounds like a mellow Velvet Underground until it becomes grittier. 'Frequency', which ends the original album, is a different mix of opener 'Reverence' and has a different groove, but, while shorter, is similarly dark. Added onto the tail end of the remaster are all four tracks from the 'Rollercoaster' EP. 'Rollercoaster' is followed by 'Silverblade', which was previewed on a Peel Session, and which shows a more commercial side to the band. 'Lowlife' has good grooves while Leonard Cohen's 'Tower of Song' is given a dark grilling. Next up are the remixes. The An Arc Weld version of' Far Gone and Out' is louder and more psychedelic than the original. The Desdemona mix of 'Teenage Lust', from a US only promo cd single, has a girl appearing on a loop with a far sleazier vocal and works a treat, while a radio mix of the album's opening track is heavy and loud, and has a guitar solo over the top that is reminiscent of 'Sister Ray' and the Velvet Underground. The second disc comes in four parts. There are B sides (Don't get that on a download, do you?), an outtake, a gig, and two radio interviews. 'Heat' is a dirty, slow dirge with a blues feel. 'Guitarman' is a cover that was originally done by Elvis Presley, which was originally issued on a 'NME' double album, and even moodier in tone than the rock 'n' roll original 'Why'd You Want Me' is a soft, beautiful piece sung by William, while 'Sometimes' is a sleazy, fiery track. 'Teenage Lust (Acoustic)' is soft, elegant and lush. 'Reverberation(Doubt)' is again a cover from , and originally from an album of covers of songs by Roky Erickson. This involves a drum machine and is very well done. 'Don't Come Down' is a slow themed number, while the out take is yet another version of 'Why'd You Want Me'. Next up is eight song live gig from Sheffield Arena, which covers tracks from this and their previous album, 'Automatic'. It is well delivered and a good statement of what the band were like live in 1992, but has been previously available. Two Radio One interviews close off this second disc. There is a short DVD on the third disc consisting of three live TV tracks and a MTV piece, which make this a superior release to the original album from 1992.
Band Links:-
http://www.thejesusandmarychain.co.uk/
https://www.facebook.com/JesusAndMaryChain
http://jamcofficial.tumblr.com/
https://twitter.com/TheMaryChain
http://aprilskies.amniisia.com/
http://en.wikipedia.org/wiki/The_Jesus_and_Mary_Chain
Have a Listen:-
Picture Gallery:-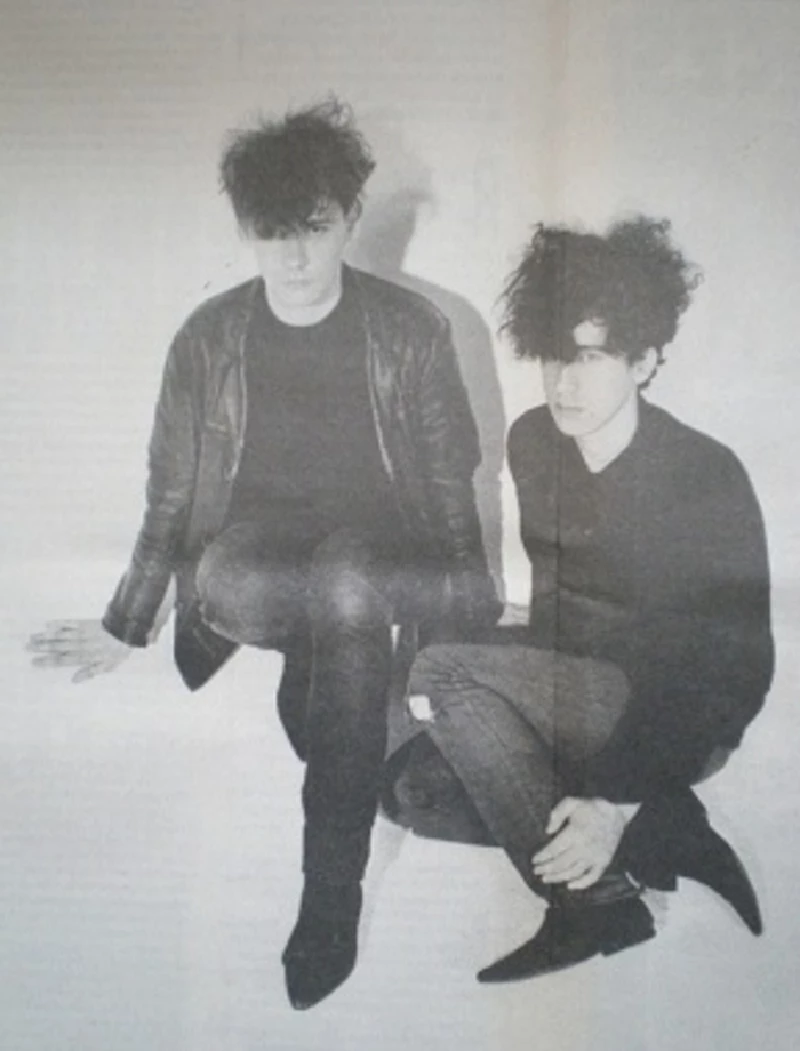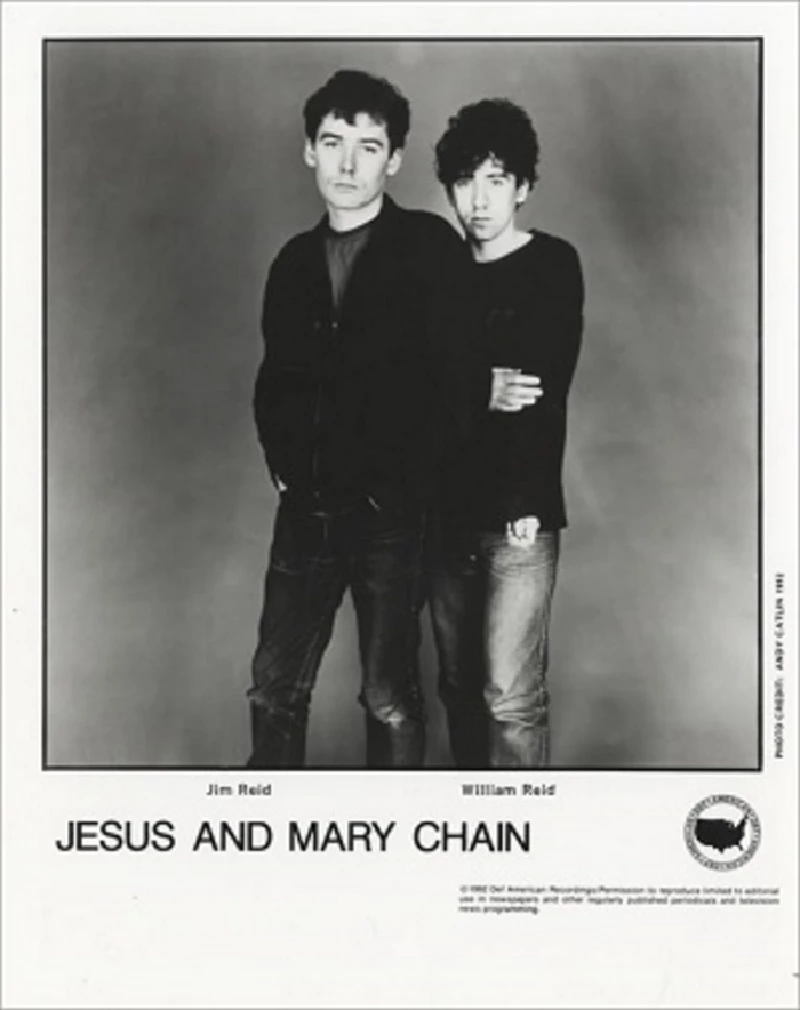 live reviews
---
Albert Hall, Manchester, 19/11/2021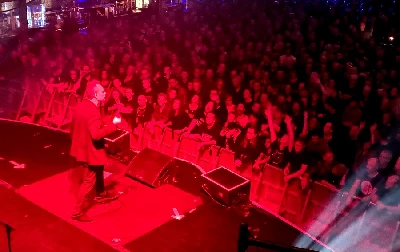 At a concert at the Albert Hall in Manchester featuring classics from their brooding 1987 second album, 'Darklands',' Denzil Watson finds The Jesus and Mary Chain rendering a refreshingly subtle and dynamic range.
O2 Academy, Liverpool, 21/9/2017
Academy, Manchester, 25/3/2017
Rock City, Nottingham, 22/2/2015
Cavern, Exeter, 29/10/2005
12 Bar, London, 19/4/2004
favourite album
---
Stoned and Dethroned (2003)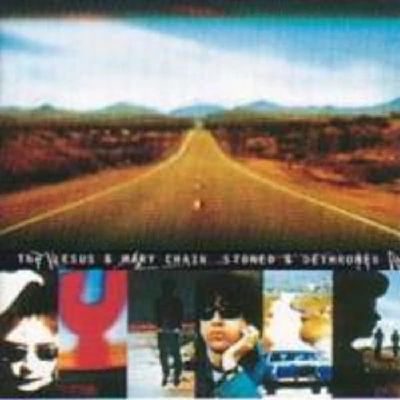 In the latest in our new 'Re :View' series, in which we look back upon albums that we feel deserve re-evaluation, Olga Sladeckova reflects upon the Jesus and Mary Chain's underacknowledged masterpiece, 'Stoned and Dethroned'
Psycho Candy (2002)
features
---
The Jesus and Mary Chain (2010)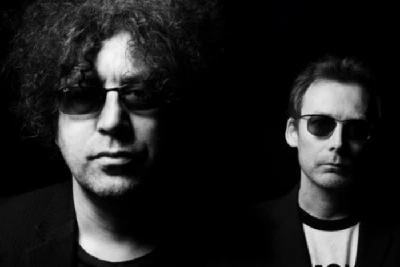 In our 'Soundtrack of Our Lives' column in which our writers describe the personal impact of music in their lives, Anthony Strutt writes of discovering the Jesus and Mary Chain in the mid 1980s
reviews
---
Live at Barrowlands (2015)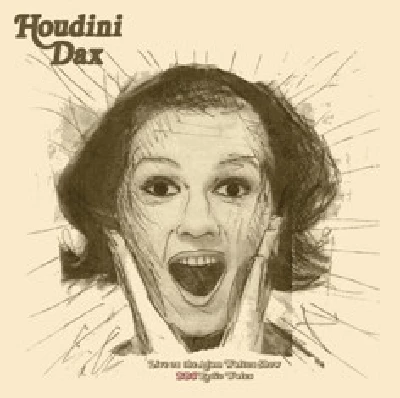 East Kilbride's finest export the Jesus and Mary Chain celebrate the thirtieth anniversary of 'Psychocandy' with an impeccably noisy live album
Pennyblackmusic Regular Contributors
---