---
Fall
-

Your Future Our Clutter
published: 29 / 5 / 2010
---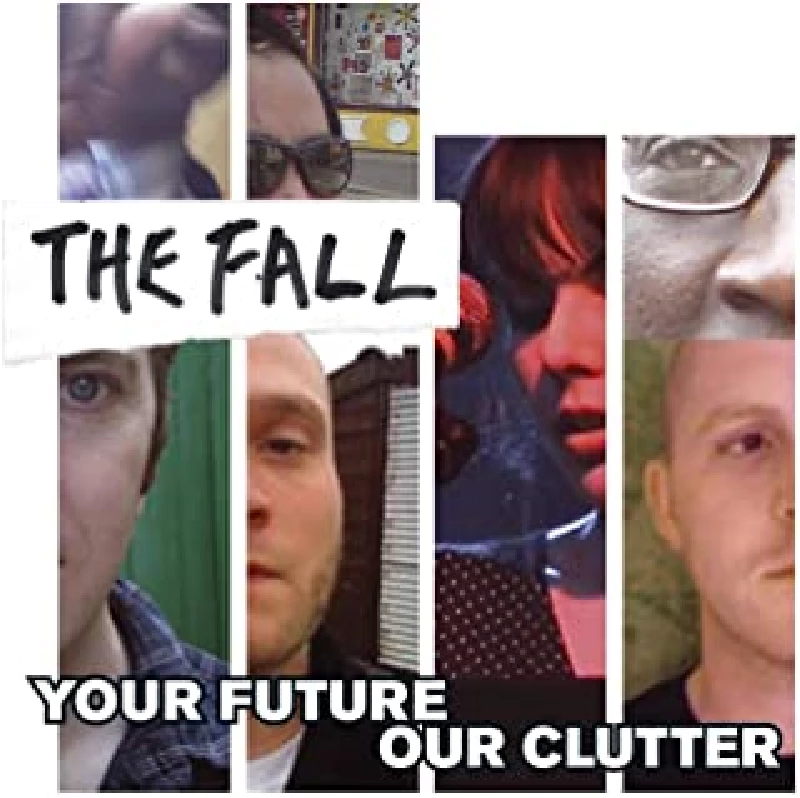 intro
Demanding and obtuse, but yet wonderful latest album from the Fall
"You don't deserve rock 'n' roll" mutters Mark E Smith right at the end of the album – quite possibly The Fall's 28th studio outing (but who's counting properly?) 'Your Future, Our Clutter' certainly is rock 'n' roll but once again rock 'n' roll that has been through the unique prism that is the band's idiosyncratic viewpoint. The Fall are a whole mess of contradictions – which is the very thing that makes them interesting – they're infuriating, annoying, irritating... often deliberately obtuse and yet... yet so utterly wonderful. Getting under your skin, managing to articulate so much and yet say so little. They're a weather vane but don't point in any particular direction. Being a Fall fan, as this correspondent has been for some 20 odd years now, isn't easy. Smith doesn't make things easy either for himself or the listener and they've lost their way many times only to come back stronger. All too often reviewers at the mainstream music publications all too eager to pledge their allegiance to the cause invariably waffle on about how the latest offering is the best thing the band's done in years. The thing is they're invariably just saying that. It takes time to get to know a Fall album and 'Your Future, Our Clutter' is no exception and I've been living with it for a few weeks now. It's probably not their best but certainly up there. It's certainly not as one commentator on iTunes put it: "This just sounds like a drum kit rolling down a hill whilst a man who has just had a stroke screeches over it". But come to think of it I'd probably like that... Anyone got a drum kit? Okay, I digress... Which is actually the point. 'Your Future, Our Cluuter' does that. Songs start off as one thing, go off on a tangent before somehow getting back to the business at hand. Single 'Bury Pts 1+3' starts off like a pneumatic drill, pounding away with Smith growling away, being grumpy about something before it all turns into something more psycho-rockabilly. Even industrial. And this collage style is prominent on the album. Just when things seem to be settling down into a CAN-style rhythm (a band greatly admired by Smith) it's all shaken up and disrupted. It's as if Smith is in a playful, experimental mood – or perhaps just bloody minded – chopping things up, messing around. 'Cowboy George' rolls along with Smith grumbling away about whatever the latest thing that has got him riled and it all seems to be building up nicely when Smith takes the song in exactly the opposite direction. After three and a bit minutes it just changes course entirely and some sci-fi-esque electronic doodles are thrown up instead. Similarly the closing 'Weather Report 2' starts off as if it's some outtake from 'Shift Work' coming on like the demented relative of 'Rose' but things don't stay like that for long and about halfway through it all breaks down into something much more interesting and becomes dominated by a low-level electronic throb as if it's the soundtrack to some 60s B-movie sci-fi flick. And its sees Smith on typical scatological form, wittering on about the weather report, whirlpools and that "nobody has ever called me sir in my entire life". Not sure what it all means but I'm convinced. The Fall are still the best garage rock 'n' roll band around.
Track Listing:-
1
O.F.Y.C. Showcase
2
Bury Pts. 1 + 3
3
Mexico Wax Solvent
4
Cowboy George
5
Hot Cake
6
Y.F.O.C. / Slippy Floor
7
Chino
8
Funnel Of Love
9
Weather Report 2
Band Links:-
https://www.facebook.com/thefallmusic
http://thefall.xyz/
https://twitter.com/fallnews
Label Links:-
http://www.dominorecordco.com/
https://www.facebook.com/DominoRecordCo
https://twitter.com/DominoRecordCo
https://www.youtube.com/user/DominoRecords
https://plus.google.com/+DominoRecords
features
---
Ten Songs That Made Me Love... (2018)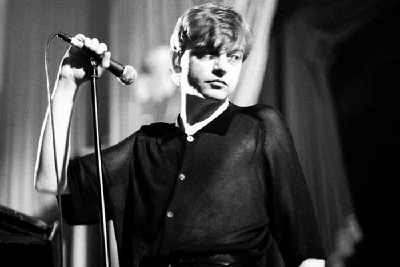 In 'Ten Songs That Made Me Love..' Jon Rogers writes about he went from being a so-so fan of the late Mark E. Smith's The Fall to an absolute fanatic as he reflects on his favourite songs by them.
photography
---
Photoscapes (2017)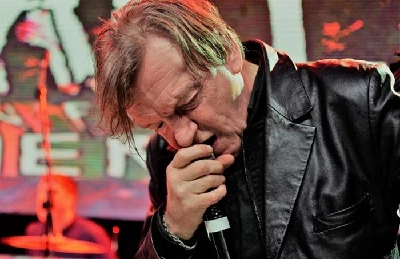 Darren Aston takes photographs of The Fall at the Arts Club in Liverpool on the 21st January
related articles
---
Imperial Wax: Interview (2020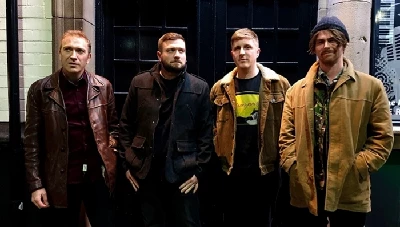 Following the death of The Fall's legendary frontman Mark E. Smith last year the final, longest serving line up to back him have re-grouped to form new outfit Imperial Wax. Denzil Watson talks to them about their acclaimed debut LP 'Gastwerk Saboteurs' and future plans.
Nicky Crewe: Feature (2015)
Pennyblackmusic Regular Contributors
---