---
published: 23 / 11 / 2007
---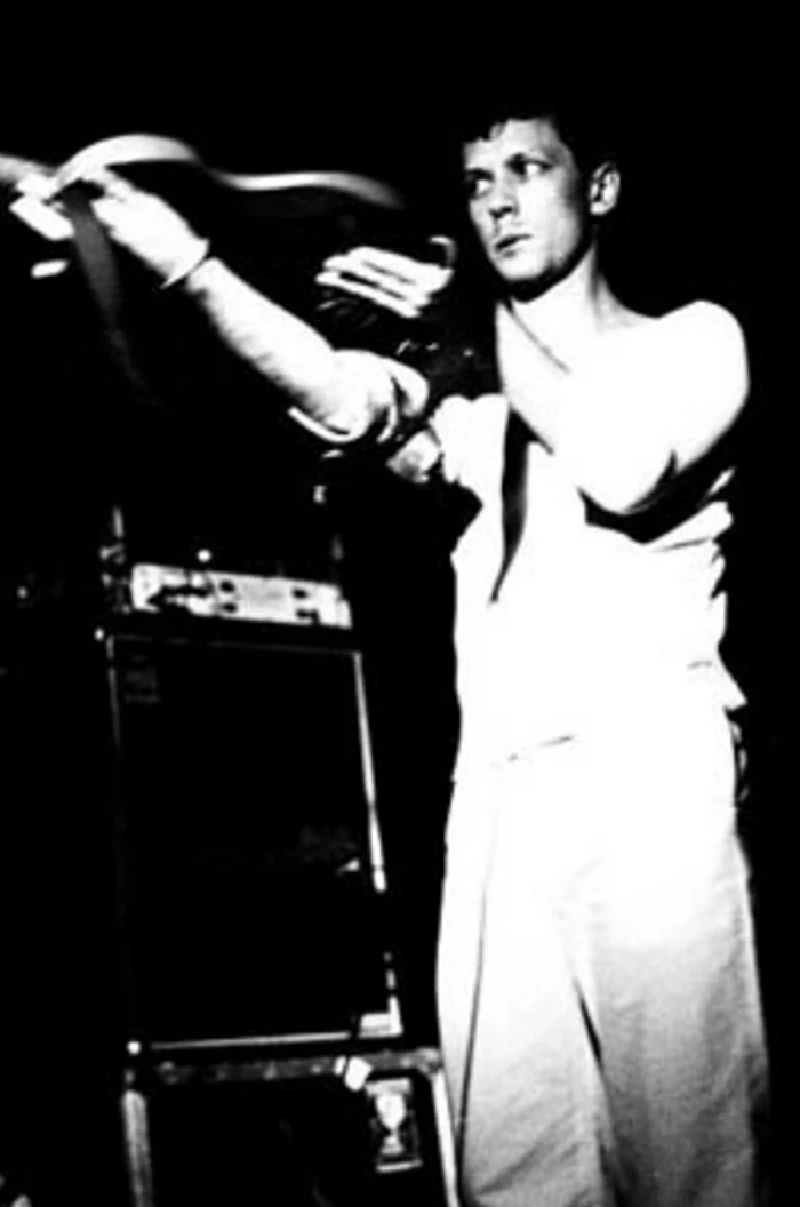 intro
British Sea Power have always traipsed a line between profundity and ridiculousness, and philosophical thought and the surreal. John Clarkson speaks to singer and guitarist Yan about the group's soon-to-be-released third album, 'Do You Like Rock Music ?'
In traipsing a line between profundity and ridiculousness, and philosophical thought and the surreal, British Sea Power have long relished in a reputation for eccentricity. The group, which consists of Yan (vocals, guitar), his brother Hamilton (bass, vocals, guitar), Noble (guitar) and Wood (drums), formed in Kendal in Cumbria in 2000, but, after moving briefly to Reading, shifted again to Brighton in search of a more exciting music scene. After releasing their debut single, 'Fear of Drowning', on their own Golden Chariot label in 2001, they were spotted at a gig there by Geoff Travis, the owner of the Rough Trade record label, who signed them on the same night to his roster. British Sea Power have since released two albums, 2003's 'The Decline and Fall of British Sea Power' and 2005's 'Open Season' as well as various singles through Rough Trade. A third album, 'Do You Like Rock Music ?', is due out in January. The group's music ranges from an epic-sounding, exuberant pop sound to more insular and avant-garde new wave. They have frequently made a habit of playing unusual venues, including recently the Tan Hill Inn in Swaledale in Yorkshire which is the highest pub in England and the Royal Daffodil ferry ship on the Royal Mersey. The set of their stage shows is often decorated with foliage and plastic sculptures of birds. Gigs would until recently sometimes conclude with the arrival of the Ursine Ultra, a 10 feet tall costumed bear, which would attack the band, and which the members of the group would then beat off with sticks that they would also use to trash their guitars. The subject matter of their music has also been similarly offbeat. There have been tracks which have referenced aviator Charles Lingbergh, magic-lanternist and pioneer filmmaker George Albert Smith, Field-Marshall Montgomery and authors Fyoder Dostoevsky and Hilaire Belloc, and there have been songs about the Larsen B ice shelf and the Trojan horse. 'Do You Like Rock Music ?', which was recorded in Montreal in Canada, Cornwall and the Czech Republic, builds on this, 'rock music' serving as a metaphor for anything that is good in the world or worth bothering with, and 'non rock music' being all that is evil or contemptuous. 'Atom' is about Danish physicist Niels Bohr, while 'Waving Flags', the first single from the album, is an anthem to both international understanding and to getting drunk. 'Do You Like Rock Music ?' also reveals a continued twin obsession, which extends from the band's very early roots, with both the Czech Republic and ornithology. Pennyblackmusic met up with Yan to speak to him about 'Do You Like Rock Music ?' We found him, as one might expect from a British Sea Power interview, in playful form. PB : How did the new album, 'Do You Like Rock Music ?', get its title ? Y : At first it just seemed like the stupidest thing we could call it (Laughs). But then we thought that there might be a bit more in it and that it might be possible with it to push the limits of what subjects normally fall into a rock song and to redefine what rock music is in subject and in attitude as well. PB : You have launched it by introducing a game based around the title on the Mark Radcliffe and Stuart Maconie Radio 2 show and also on the forum of your website. What are the rules of the game and how do you play it ? Y : If someone asks you if something is 'rock music', then that is more or less a way of them saying that something is worthwhile or good. It can be something which isn't music. It could be anything, people, animals, parts of the world, pretty much anything really. It has created all sorts of disagreements and discussions about what is and what isn't 'rock music'. PB : Who actually has the final say of what constitutes rock music ? Y : It was the man who made it up. That is our official archivist who is known as Old Sarge. He writes our newsletters. Noble was second to get involved the game, and he is, therefore, second-in-charge. It is then the rest of the band. PB : Can you give an example of what you would define as rock music ? Y : Yeah, there was a Czech woman called Hedy Lamarr, and she was not only the first East European actress to be naked on film, but she also invented a radio- controlled torpedo. PB : So she is definitely rock music then ? Y : Yeah. PB : And can you give an example of something which would be non-rock music ? Y : The most obvious one would be Hitler, but as second you could put the Red Hot Chilli Peppers. PB : (Laughs) What have you got against the Red Hot Chilli Peppers ? Y : Just generally being uninspiring. They set the stereotype of exactly what a rock band might be, but they don't bring anything new to it. PB : 'Do You Like Rock Music ?' was recorded in Cornwall, the Czech Republic and Canada. Why did you record it in such diverse locations ? Y : You would think that the way it all worked out that it was well planned ,but it was more of a fiasco really. We started in Canada but we weren't entirely happy with the end results. We used about 80% of the tracking which we had done in Canada, but then we felt the need come home and supplement it with various other recordings That lead to us going on to the Fort Tregantle in Cornwall to re-record a couple of songs. By the time we had finished there we added a lot more stuff to what we had done in Canada and so went off to the Czech Republic to mix it and add the final touches. PB : There is a s story that when you were recording at Fort Tregantle a dozen squaddies and two howitzers landied on the roof of the studio in a helicopter. Is that true ? Y : Fort Tregantle is right on the edge of a military firing range and a training base. It wasn't actually the roof of the studio. It flew over the roof. There is a heliport a hundred metres away from the studio where helicopters can land and it landed there. There had been some build-up to that happening before then. We saw some battleships out at sea first of all, and then one day we saw a couple of soldiers in a little landrover. The next thing we knew it was night time and there were all these soldiers running all over the courtyard of the Fort. They were doing all these exercises for going to war. It didn't strop us recording. You can hear helicopters in the background on parts of 'Atom' because we were recording that when more helicopters arrived. We just carried on. One of them, the sort of Captain, the only guy who lived at the Fort, told us that they had been stumbling around at night on manoeuvres and they had heard me singing and they thought it sounded like someone being tortured (Laughs), It was our kind of place really. PB : You apparently experienced a massive power cut as well in the studio you were in when you were in Canada. Was happened there ? Y : That came about as a result of an odd phenomenon that hadn't happened there in 15 years. It had been raining loads and loads, so the trees were covered in water. It suddenly got really cold and, as it turned to night, the trees froze. They all bent down under the weight of all the ice on them. It was really pretty at first, but then the ice started landing on all the electrical cables. There was a generator a few houses down from where we were in the studio and there were these massive purple flashes. We all thought that it was lightning, but it turned out to be an electricity generator blowing up (Laughs). The authorities cut off the whole street, ordered everyone out of the houses and wouldn't let us back in for hours and hours. It was like -15 or -20 outside, so we eventually sneaked in the back way and took our chances. PB : The album rekindles two love affairs. The first one is with the Czech Republic which you have mentioned a lot in your lyrics, right the way back to 'A Lovely Day Tomorrow' , which was one of the B sides of the second single, 'Remember Me'. What is the appeal to you of that country and why did you want to go and record there ? Y : That song is one of Hamilton's songs. We got a Czech girl and singer who is quite well known in the Czech Republic, not here (Kateřina Winterová from the Prague shoegazing band the Ecstasy of Saint Theresa-Ed), to record a version of it when we were touring there. It is a country which has been through a lot of hard times, but seems to have quite a good spirit. The main reason why we wanted to go back there this time was because the studio there was outside Prague near the edge of where the national forest starts. It had been quite a long and a sometimes stressful, if an adventuresome record to make, and we thought that finishing it off in the forest in the summer would be a nice, peaceful, enjoyable way to do it. PB : How long were you there for ? Y : We were there for six weeks, which was long enough for Wood to get acquainted with the wild boars. I never actually saw them myself, but Wood saw one when he was outside the studio. He wasn't actually sure if it was going to charge him or not, but fortunately it never did (Laughs). PB : The other love affair the album rekindles is with ornithology. 'The Decline of British Power' had "Carrion' as one of it songs and this one features 'The Great Skua'. Which one of you is the bird watcher ? Y : It's Noble. He wrote two of the tracks for the album, 'Waving Flags' and 'The Great Skua'. 'The Great Skua' is quite a big feed bird that sometimes appears around the top of Scotland. PB : Why have you decided to make 'Waving Flags' the first single ? Y : On the one hand it has a nice, positive statement to make. On the other hand it has quite a glorious-sounding tune to it that will hopefully appeal to people. PB : The philosophy of that song seems to be that different people and nations should be more tolerant of each other and should all get drunk while doing so. Is that a fair assessment ? Y : Yes, so long as you are a good drunk. All of British Sea Power like drinking, but we're not drunken violent kind of people. PB : So you should drink, but only in a passive, friendly way ? Y : Yeah. PB : You and Hamilton share a lot more of the vocals in this album. In the past you have sung most of them. How do you decide who is going to be doing the vocals on each song ? Does it usually depend on who has written the lyrics ? Y : Yeah. It is who has written the song really. There have been occasions in the past when I have sung his songs because he didn't seem able (Laughs), but now he is very able. I am very happy about that because it has taken the stress off me and leaves me free to concentrate on the sound of things and to do less songs really well rather than more songs not quite so well. PB : The band have made a point of playing some very odd venues including recently the highest pub in England and also the Royal Daffodil ship on the Mersey. Why do you keep doing that ? Is that just out a sense of adventure and to keep things fresh for yourself ? Y : More or less. There is more potential of it being a really special night, but there is also the possibility of it going wrong which makes it more exciting. PB : Has it ever gone really badly wrong ? Y : Certainly.. The gig on the Mersey was probably a good night but not musically. The whole of the ship was about seven feet high. We could barely fit the speakers in, so if you weren't in the first two rows you could hear nothing and see nothing, At least though you could go out the back of the boat where we had lots of candles lit and watch the blue skyline going down. I hope there was some compensation in that. PB : You have got the album coming out on January 14th.What happens then and what do you plan to do after that ? Y : We are going to do a more traditional tour of Britain. The main thing after that then is that we are going to go to America for three months. We have been there several times before but it has been a while now. We will be more or less start again from scratch there. We will see what happens. It is a big country and I would imagine you might get lost there quite easily. PB : Hopefully you won't anyway. Thank you.
Band Links:-
https://www.britishseapower.co.uk
https://en-gb.facebook.com/BSPofficial/
https://twitter.com/BSPOfficial
Picture Gallery:-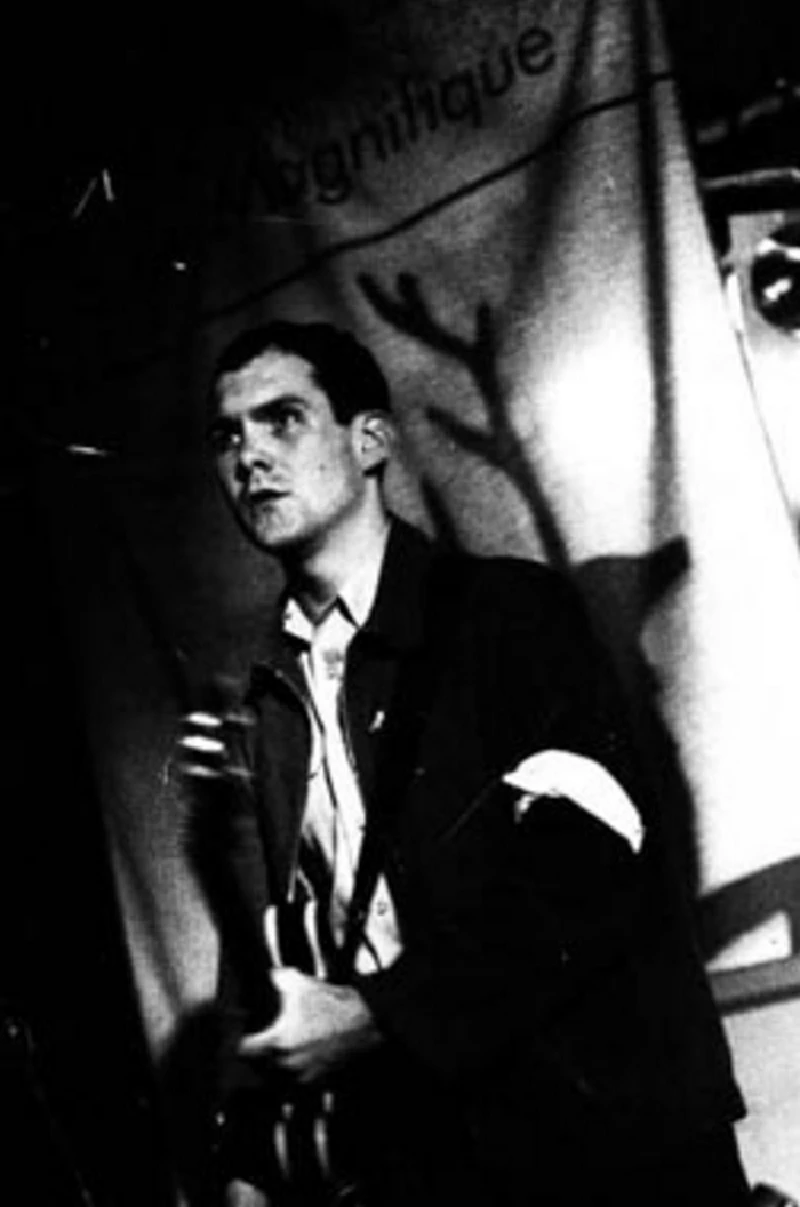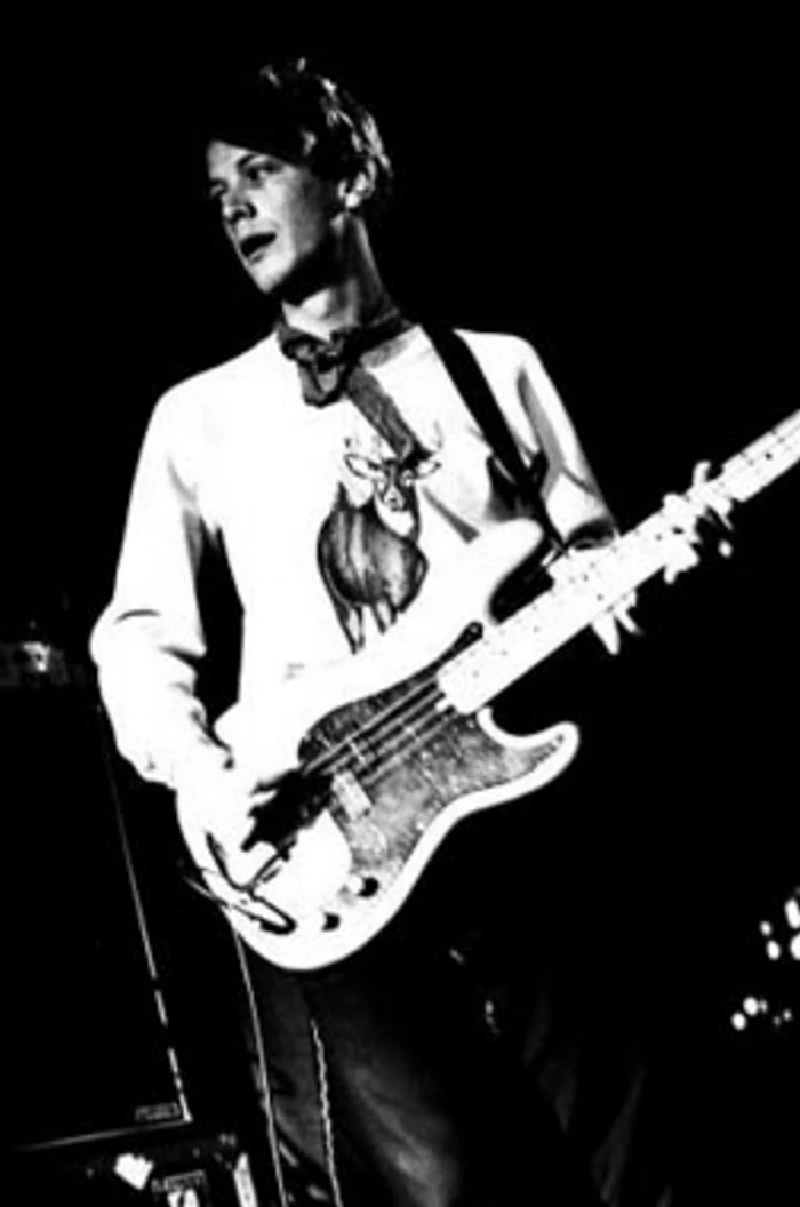 interviews
---
Interview (2002)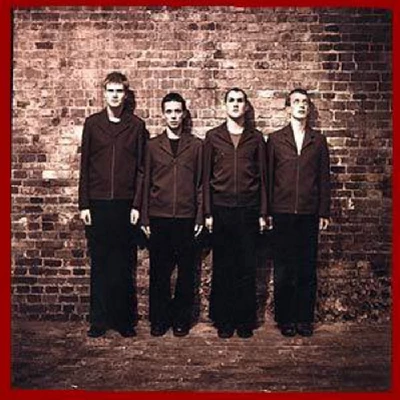 With their new EP 'Remember Me' just out , British Sea Power have been described as the equivalent of " a Force Ten gale on the peak of Scalfell Pike" . One of the highly tipped bands of the moment, they speak about their unique vision of rock 'n' roll
related articles
---
: Interview (2022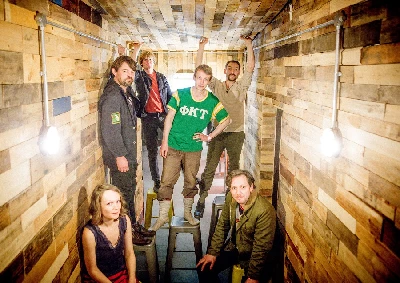 Sea Power guitarist Martin Noble talks to Mark Rowland about the band's new album 'Everything Was Forever' and the challenges of finishing an album in lockdown.
Pennyblackmusic Regular Contributors
---