---
published: 13 / 7 / 2003
---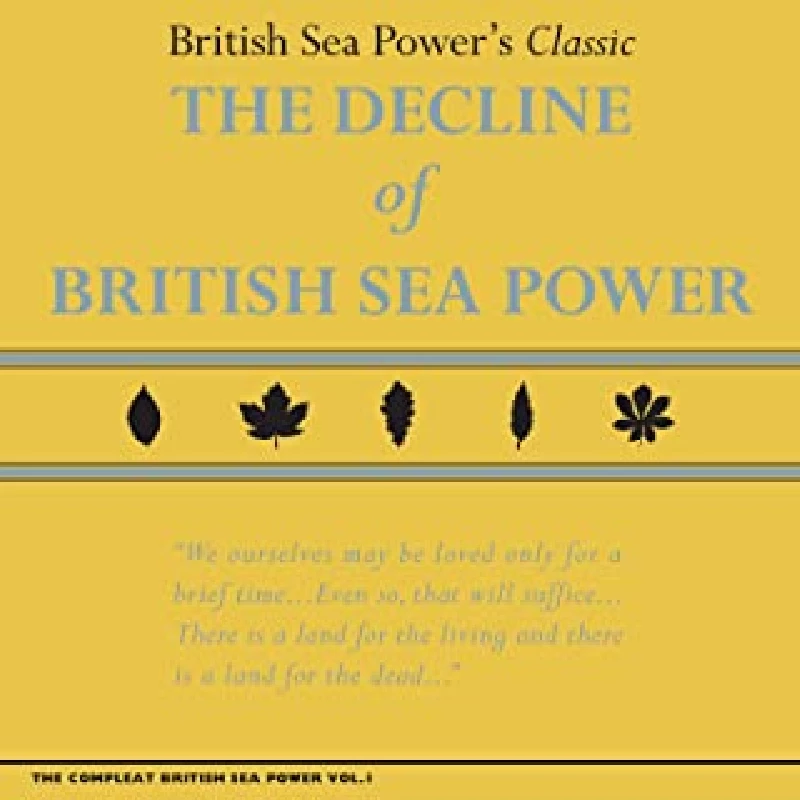 intro
Avant-garde 70's New Wave-influenced rock on the much-awaited debut album from British Sea Power, which, far from being a decline, proves to be only "a healthy start"
British Sea Power are brothers Yan and Hamilton, who both play guitar, Noble who plays bass, and Wood who appears on drums. Yan is also the main vocalist. To date the band have released 4 singles, 3 of which are featured here. British Sea Power are still finding a fan base, but do scare their audiences by being weird, odd and unusual, which is not a bad thing in my eyes. 'The Decline of British Sea Power' is their debut album, and is a fine record consisting of eleven tracks. It opens up with 41 seconds of British Sea Power harmonising like choirboys on a short track called 'Men Together Today'. Next up is 'Apologies to Insect Life' which starts off with dubby bass, Bunnymen style drums from their "Bedbugs and Ballyhoo' era and the most avant-garde new wave shouted vocal this side of 1977. The guitar lines on this track are very firey. 'Favours in the Beetroot Fields', which originally appeared on their fourth single, 'Childhood Memories', is very fast and short and again in a 70's new wave style. 'Something Wicked' is more song structured and not so new wave. The fifth track is 'Remember Me', which is the song that British Sea Power will be remembered for if nothing else. It is a classic kick-in-the-balls rocker with a killer guitar break and stunning lyrics. This is followed by "Fear of Drowning', which is very dark and gloomy, and reminiscent of the early Cure. After these two singles is single No. 3, 'The Lonely', which again ihas been written n a classic song structure style. The rest of the album features strong song based tunes with different textures. They update further on what a lot of 80's bands used to do by building upon their influences and making them sound fresh to an ever growing older audience. One of the highlights of this second half of this album is "Lately' which clocks in at 13 minutes 59 seconds. It starts off slowly and in a jangly style and then builds gradually into new depths before turing into a full rocking anthem which 3 times in a row sounds like it is going to fade out, but then just carries on. It all ends with ' A Wooden Horse', a nice, quiet piano based track and which brings an excellent end to a great first album. Far from being the decline, this is a healthy start..
Track Listing:-
1
Men Together Today
2
Apologies to Insect Life
3
Favours in the Beetroot Fields
4
Something Wicked
5
Remember Me
6
Fear of Drowning
7
The Lonely
8
Carrion
9
Blackout
10
Lately
11
A Wooden Horse
12
Alberts Eyes
13
Moley and Me
14
The Smallest Church in Sussex
15
Salty Water
16
Strange Communication
17
Birdy
18
Heavenly Waters
19
A Lovely Day Tomorrow
20
Apologies to Insect Life (Russian Rock Demo)
21
Scottish Wildlife Experience
22
No Red Indian
23
Good Good Boys
Band Links:-
https://www.britishseapower.co.uk
https://en-gb.facebook.com/BSPofficial/
https://twitter.com/BSPOfficial
interviews
---
Interview (2007)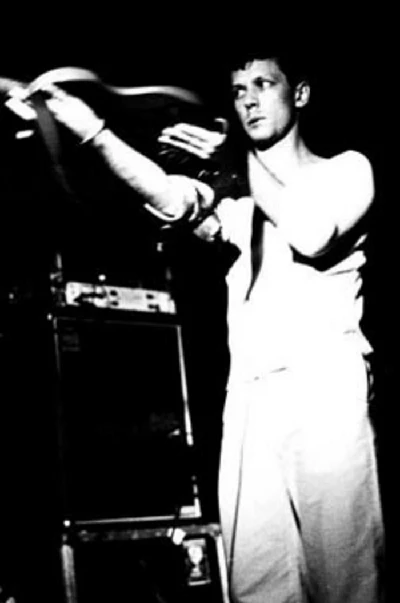 British Sea Power have always traipsed a line between profundity and ridiculousness, and philosophical thought and the surreal. John Clarkson speaks to singer and guitarist Yan about the group's soon-to-be-released third album, 'Do You Like Rock Music ?'
Interview (2002)
reviews
---
Open Season (2005)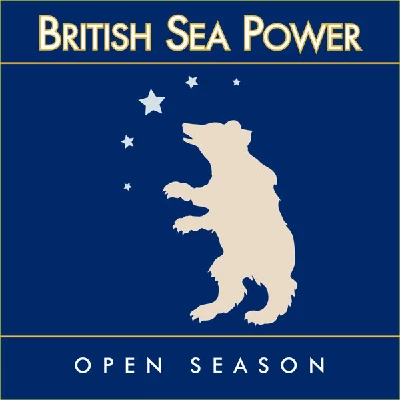 Very commercial, but ultimately disappointing second album from much acclaimed Brighton rockers, British Sea Power
related articles
---
: Interview (2022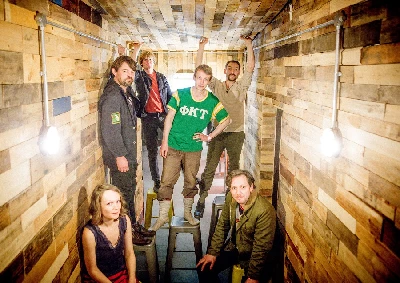 Sea Power guitarist Martin Noble talks to Mark Rowland about the band's new album 'Everything Was Forever' and the challenges of finishing an album in lockdown.
Pennyblackmusic Regular Contributors
---