---
published: 26 / 3 / 2005
---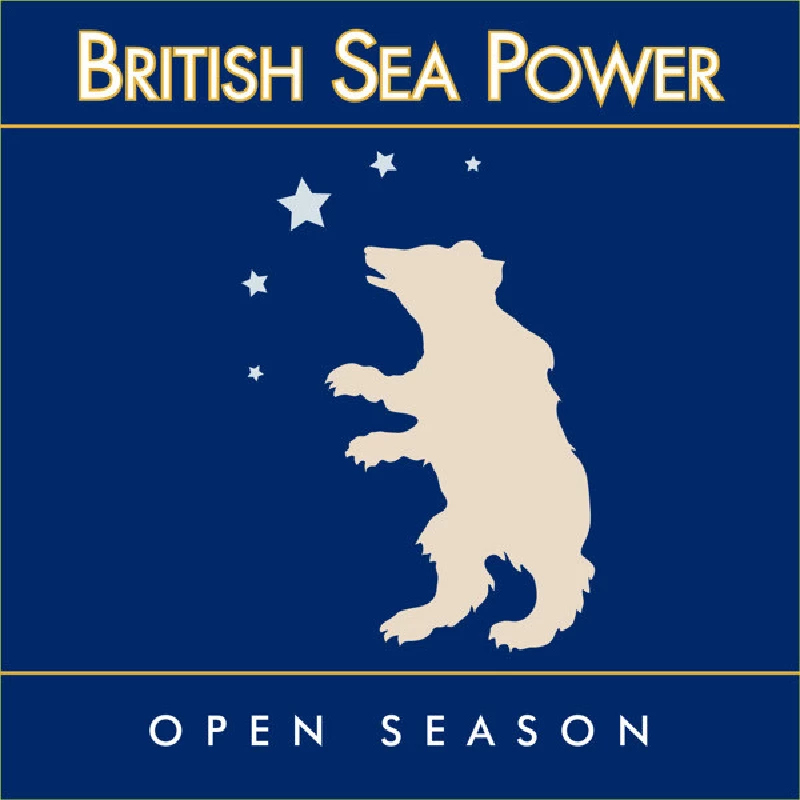 intro
Very commercial, but ultimately disappointing second album from much acclaimed Brighton rockers, British Sea Power
'Open Season' is the second album from the acclaimed Brighton 5 piece British Sea Power. It comes wrapped in a blue sleeve, which features a picture of their former stage prop of a bear, which is now going into retirement. 'Open Season' isn't anything like their first album. 'The Decline of British Sea Power' and is one of the most commercial albums I have ever heard. It opens with recent single, 'It Ended on an Oily Stage', which opens up with great drums and a near perfect riff before frontman Yan sings about finding God in a parking lot in Wiltshire and what you have not. This has a fast moving forward moving beat that wasn't really seen on 'The Decline of...' 'Be Gone', the second track, is very commercial and safe pop. On both these two tracks British Sea Power sound like Echo and the Bunnymen during their poppiest moments but with the experimental edge forced out. The songs still sound like magic but they don't shine like gold like they used to. 'How Will I Find My Way Home?' is sung by bassist Hamilton and has a different vibe. It starts off quietly and gets more rocky as it progresses. While it becomes increasingly weirdr, it never loses its commercial edge. 'Like a Honeycomb' is laid back and like a ballad, while "Please Stand Up', which follows, is sing-a-longish and sounds like a future single. 'North Hanging Rock' starts off with shades of the Doors. It has softly spoken lyrics,a soft acoustic guitar and features bird song, but as it progresses it gets to sound like a quieter shoegazing number. 'To Get to Sleep' has husky vocals by Yan and recalls early 80's new wave. 'Victorian Ice' meanwhile has a rock-a-billy vibe. Yan is a fine vocalist but really he has only one style, which only varies when he starts shouting. 'Oh Larsen B' is perky and has a dirty sound, but is played very safely. Hamilton sings the last two songs. 'On The Land Beyond' has a Belle and Sebastian style. It works well here because it breaks up the until then fairly monotonous flow of the album. The final track, 'True Adventures'. is again different as it sounds noisy in a Sgt Pepper manner . Hamilton is ably assisted by a violin. It is very dramatic but very twee, and could be described as Tindersticks meeting Belle and Sebastian with arrangements from George Martin. 'Open Season 'is a good record, but I was very disappointed because I like to be challenged, which is is what British Sea Power have always done to me in the past. This is just so accessible and commercial that British Sea Power seem to have moved away from the previous point of their own existence all together.
Track Listing:-
1
It Ended On An Oily Stage
2
Be Gone
3
How Will I Ever Find My Way Home?
4
Like A Honeycomb
5
Please Stand Up
6
North Hanging Rock
7
To Get To Sleep
8
Victorian Ice
9
Oh Larsen B
10
The Land Beyond
11
True Adventures
Band Links:-
https://www.britishseapower.co.uk
https://en-gb.facebook.com/BSPofficial/
https://twitter.com/BSPOfficial
Label Links:-
https://twitter.com/RoughTradeRecs
http://roughtraderecords.com/
https://www.facebook.com/roughtraderecords
interviews
---
Interview (2007)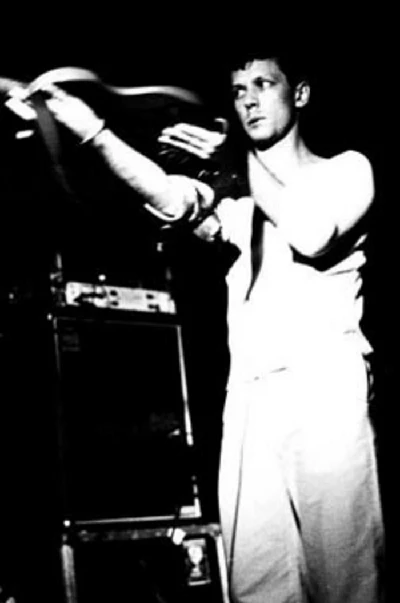 British Sea Power have always traipsed a line between profundity and ridiculousness, and philosophical thought and the surreal. John Clarkson speaks to singer and guitarist Yan about the group's soon-to-be-released third album, 'Do You Like Rock Music ?'
Interview (2002)
reviews
---
Decline Of British Sea Power (2003)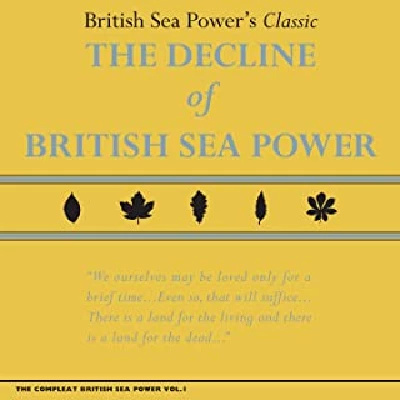 Avant-garde 70's New Wave-influenced rock on the much-awaited debut album from British Sea Power, which, far from being a decline, proves to be only "a healthy start"
related articles
---
: Interview (2022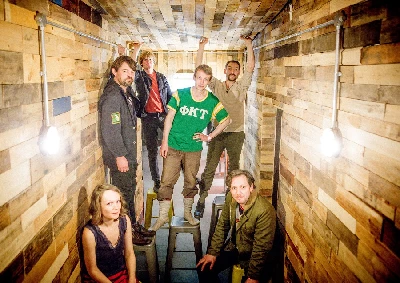 Sea Power guitarist Martin Noble talks to Mark Rowland about the band's new album 'Everything Was Forever' and the challenges of finishing an album in lockdown.
Pennyblackmusic Regular Contributors
---