---
published: 8 / 8 / 2007
---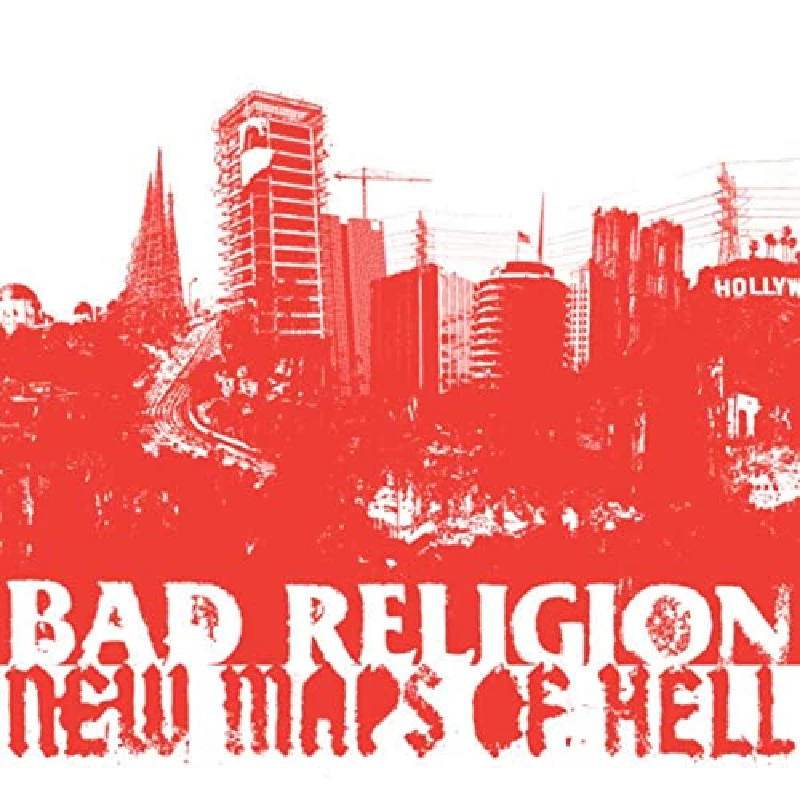 intro
Intelligent and outspoken punk on fourteenth album from the ever reliable Bad Religion.
In some respects, this is a ridiculously easy review to write. If you're a long term Bad Religion fan, I can say with no uncertainty whatsoever that you'll be perfectly satisfied with this latest instalment in a career whose consistency is the envy of countless other bands. 'New Maps Of Hell' does what Bad Religion albums have always done, with no drop in quality. But what of those of you who aren't familiar with Bad Religion? Well, if you're a fan of modern punk music, I'm astonished you've managed to avoid discovering one of the most reliable and bullshit-free bands the genre has ever produced ... but it's never too late, and this would be a fine place to start. Sonically, Bad Religion might sound a little clichéd – until you realise that they were the band that popularised the melodic West Coast punk rock sound in the late eighties and early nineties. Often imitated, frequently ripped off wholesale, their combination of simple chugging four-chord progressions, bright melodic hooks and short solos and a driving rhythm section is a blueprint for catchy high-paced punk rock. Add to this the intelligent and verbose clear-voiced lyrics of Greg Graffin, the only member of the line-up who has been part of the band since its inception in 1980, and the group's trademark three-part vocal harmonies (always referred to in the sleeve-notes as "the oozin aahs"), and the recipe is complete. It's punk music with the catchiness of pop – but it's not pop-punk. For one thing, pop music is rarely this intelligent and outspoken. Bad Religion songs are strong on metaphor, discussing the pitfalls of allowing social and political systems and demagogues to do your thinking for you – which means that they find themselves in a world that needs their work almost as much (if not more) than it did when they first rose to prominence at the tail end of the 80's. Sure, there are plenty of bands decrying back-room politics and dogmatic fundamentalism; but many of them seem able to do little more than swear and shake their fists about it. Bad Religion, on the other hand, take the more mature angle; they illuminate rather than castigate, they examine rather than exhort. 'New Maps Of Hell' is a fine album. It may not have quite the same youthful energy that Bad Religion's earlier output had, but they're no longer a youthful band. Exactly the opposite, rather – they're a mature outfit, confident in their abilities and comfortable in the style they made their own, able to deliver the message without overpowering the signal. New Maps Of Hell is an album for grown-ups that every teenager should listen to.
Track Listing:-
1
52 Seconds
2
Heroes & Martyrs
3
Germs Of Perfection
4
New Dark Ages
5
Requiem for Dissent
6
Before You Die
7
Honest Goodbye
8
Dearly Beloved
9
Grains of Wrath
10
Murder
11
Scrutiny
12
Prodigal Son
13
The Grand Delusion
14
Lost Pilgrim
15
Submission Complete
16
Fields Of Mars
17
Won't Somebody (Acoustic)
18
Adam's Atoms (Acoustic)
19
Sorrow (Acoustic)
20
God Song (Acoustic)
21
Dearly Beloved (Acoustic)
22
Chronophobia (Acoustic)
23
Skyscraper (Acoustic)
Band Links:-
https://badreligion.com/
https://www.facebook.com/badreligion
https://twitter.com/badreligiom
Label Links:-
http://epitaph.com/
https://www.facebook.com/epitaphrecords
http://epitaphrecords.tumblr.com/
http://www.kingsroadmerch.com/epitaph-records/region/
https://twitter.com/epitaphrecords
https://www.youtube.com/epitaph
interviews
---
Interview with Jay Bentley (2005)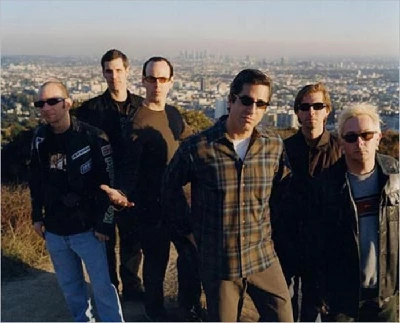 25 years on from first forming American Californian punks Bad Religion still continue to hold relevance with modern generations. Ana Grabov talks to bassist Jay Bentley about why politics and religion continue to have a lasting influence on their music
Interview (2004)
photography
---
Photoscapes (2022)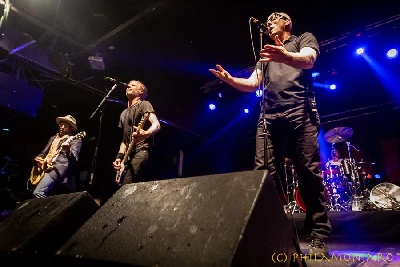 Philamonjaro photographs LA punk legends Bad Religion at at Republicca in Valencia, Spain.
Pennyblackmusic Regular Contributors
---