---
published: 18 / 12 / 2013
---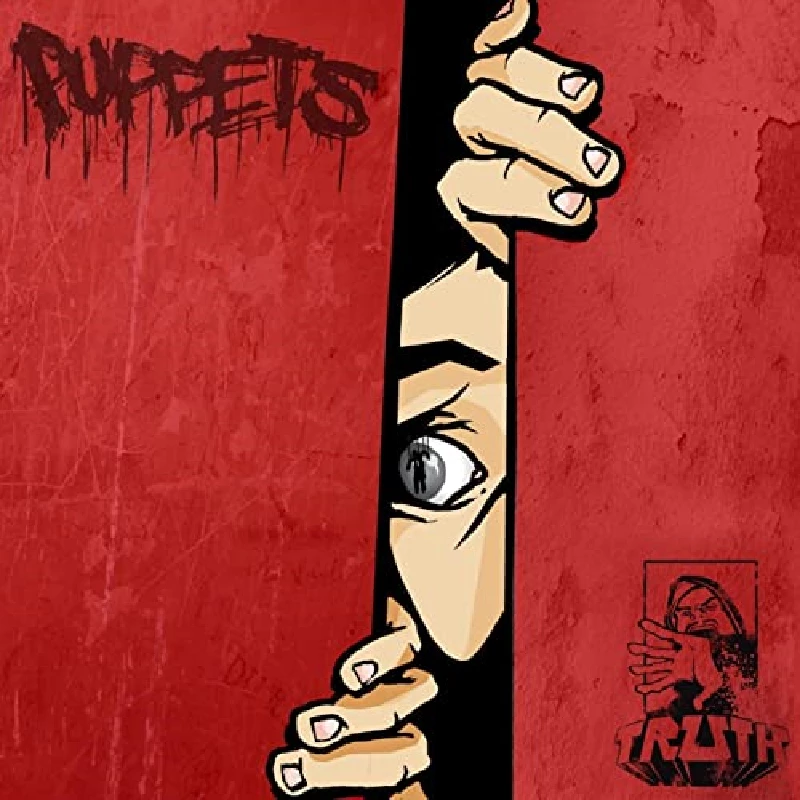 intro
Effective Christmas covers album from durable American hard rock band, Bad Religion
I didn't see this one coming. Despite its cryptic title, 'Christmas Songs' is exactly that- Christmas songs by Bad Religion, one of America's most loved, respected and hardest-working band. It is a surprise if I'm honest, not in a bad or good way, just not what I expected or would have associated with the words 'Bad Religion'. Having been around for over 30 years, there's a reason why Bad Religion are still around and still matter. They have kept up, they have never lost sight of why they started making music in the first place and they have managed to develop without losing any integrity or momentum along the way. The band's vocalist Greg Graffin was in fact a choir boy many years ago, so this was a return to his roots of sorts, although I don't think I'll ever recover from the image of a punk rock icon in a choir boy outfit. Now over the years a whole boat load of punk rock style covers have been rattling around. It's a well-established formula – do a well known "not punk" song, but make it faster and on guitars and sort of sing over it. It is all a bit fun. I guess I was sort of expecting that with 'Christmas Songs', but it's much better than that. Rather than sounding like a novelty album it sounds, well, really good. It sounds like classic Bad Religion, but they're singing about the joys of Christmas rather than the plight of the youth or the terror of political corruption. Everything has been arranged perfectly and respectfully, it's obvious that the band set out to make something of worth that could be enjoyed and appreciated on more levels far beyond, "Oh look, that really good punk band did a couple of Christmas songs. What a laugh'!" The vocal harmonies are all really tight, and fit perfectly into both the original songs and also into the Bad Religion format. There are songs like 'Hark! The Herald Angels Sing', 'O Come All Ye Faithful', 'God Rest Ye Merry Gentlemen' and 'Little Drummer Boy' among many others. They've really gone for the more traditional - and many would say more meaningful - Christmas songs. I'm afraid there are no Slade covers or moments featuring your favourite punk heroes provocatively goading Santa into buying diamond rings. There is none of that idiocy on here, thank you very much. You wouldn't struggle to tell whose singing the songs, but at many times you could probably forget that you're listening to a song over heard many a time at a very specific time of the year. It's refreshing hearing this sort of reworking of Christmas songs rather than some plastic fly- by-night pop singer butchering a well-loved Christmas number or hearing a modern lounge, swing, jazz(ish) bloke in a tuxedo slimming out a version of something that probably was once quite nice. This is really worth seeking out, and I really hope this paves the way for the likes of Black Flag doing Hanukkah songs or Minor Threat a Ramadan compilation.
Track Listing:-
1
Hark! The Herald Angels Sing
2
O Come All Ye Faithful
3
O Come, O Come Emmanuel
4
White Christmas
5
Little Drummer Boy
6
God Rest Ye Merry Gentlemen
7
What Child Is This?
8
Angels We Have Heard On High
9
American Jesus (Andy Wallace Mix)
Band Links:-
https://badreligion.com/
https://www.facebook.com/badreligion
https://twitter.com/badreligiom
Label Links:-
http://epitaph.com/
https://www.facebook.com/epitaphrecords
http://epitaphrecords.tumblr.com/
http://www.kingsroadmerch.com/epitaph-records/region/
https://twitter.com/epitaphrecords
https://www.youtube.com/epitaph
interviews
---
Interview with Jay Bentley (2005)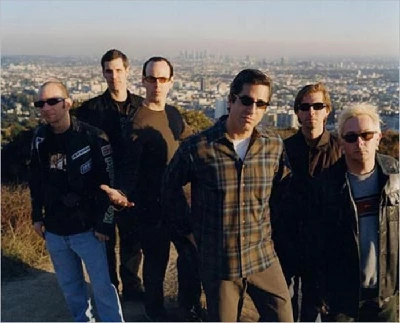 25 years on from first forming American Californian punks Bad Religion still continue to hold relevance with modern generations. Ana Grabov talks to bassist Jay Bentley about why politics and religion continue to have a lasting influence on their music
Interview (2004)
photography
---
Photoscapes (2022)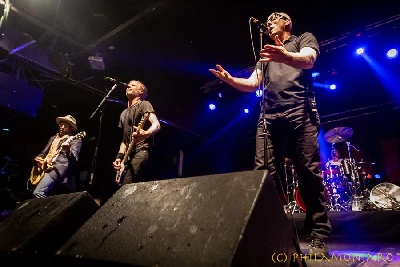 Philamonjaro photographs LA punk legends Bad Religion at at Republicca in Valencia, Spain.
Pennyblackmusic Regular Contributors
---