---
published: 23 / 8 / 2016
---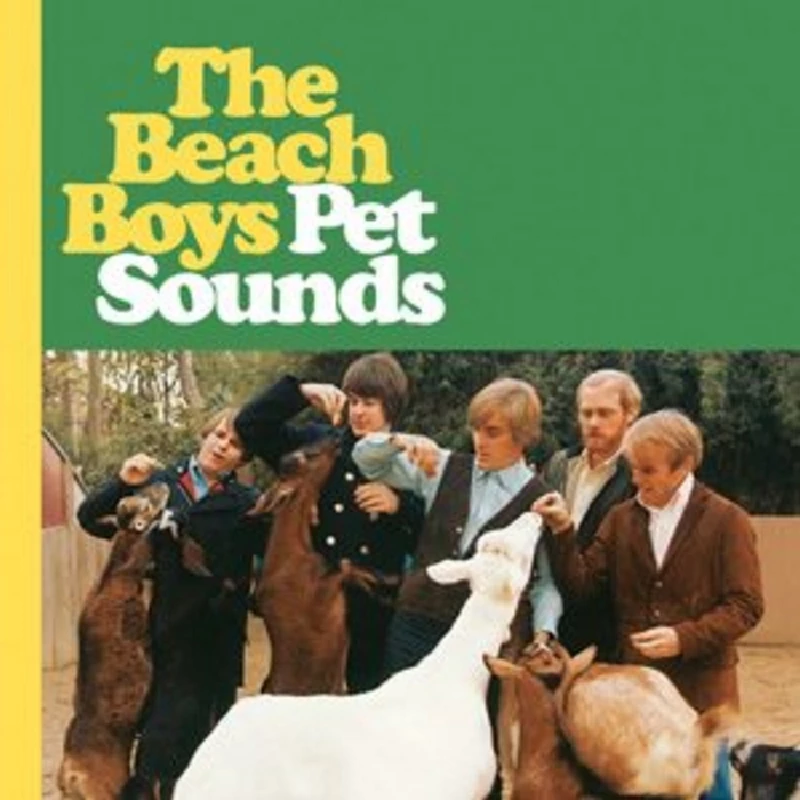 intro
While he still considers it to be the greatest album of all time, Malcolm Carter finds that the 50th Anniversary version of the Beach Boys' 'Pet Sounds' isn't quite what its promotion states
It was, if my fading memory hasn't deserted me totally, back in 2004 when I wrote a piece in this magazine about how much The Beach Boys 'Pet Sounds' album from 1966 meant to me. Since then I've added the 40th Anniversary Edition CD to the shelf, a neat little furry-covered set containing the original mono mix, the stereo mix produced by Mark Linett in 1996 under Brian Wilson's supervision (the same as those on 'The Pet Sounds Sessions' box set) and a DVD with the album in Hi-res stereo and the 5.1 Surround Sound mix which had already been featured on the DVD Audio issue in 2003. Then there are the SACD releases; both Mobile Fidelity and Analogue productions depleted the bank balance even more. It's about this time when I hear cries of "Why?", and I can't answer that. Back in 2004 I wrote that I had no regrets in spending so much money through the years on what really is a thirteen-song album. But is this latest 50th Anniversary edition really worth the money? I mean, what am I expecting to hear that I haven't heard before? No matter how well it's dressed up, no matter how many bonus tracks are added, 'Pet Sounds' will always, for me, be those original thirteen songs, no extras are required. But still I keep buying the thing every time a new edition is released. Maybe there's something not quite right with me. I can remember flicking through vinyl album racks years ago looking for something I didn't have by a favourite artist, something I knew full well didn't exist, but it didn't stop me looking every time I stepped into the shop. This latest addition to the 'Pet Sounds' library consists of four editions. There's a remastered 180 gram stereo vinyl version, a vinyl mono edition, a 2 CD 'deluxe' set which features the mono mix, a stereo mix, an instrumental version of the album and a bunch of relevant live recordings. Then there's the 'Collectors Edition Book Set', the 4 CD/1 Blu-Ray audio disc set into a hardbound book. This book set, which is the one fanatics will go for, includes the remastered mono and stereo mixes of the album, a CD of backing tracks/highlights pulled from 'The Pet Sounds Sessions' box set, alternative versions, unreleased live versions and the instrumental album. All that is spread over 4 CDs. And we've already got most of it. Or have we? Producer Mark Linett informs us that this time the mono master used is that of the 1972 Brother /Reprise reissue of 'Pet Sounds' that was supervised by Carl Wilson and which has never been issued on CD before. Having the greatest respect for Mark Linett's work through the years I'll take your word for it, Mark. But if the two 'clicks' at just past the minute mark on 'Let's Go Away For Awhile' are what made this mono mix "highly regarded", I could have lived without it. So, apart from the book, which features a new essay by David Fricke, the lyrics to all the songs and a sessionography which is the most comprehensive yet, it's the promise of the 5.1 surround sound mixes on the Blu-Ray disc that's the main attraction here. Now I'm far from being an expert on such matters, and I'm certain that I've read in one of the essays in one of the 'Pet Sounds' releases the reason why, but the touted 5.1 surround sound mix on the DVD-A was, in fact, a quad mix with subwoofer: a 4.1 version if you will. There was no sound from the centre channel. At the time of its release it mattered not really, to hear 'Pet Sounds' as an entirely new listening experience was just as magical as the first time this listener heard the album. But I was hoping, as many others who have bought this latest set were I'm sure, that the Blu-Ray disc would be as advertised: a 5.1 Surround Sound version. It's not. The centre channel is still not used so it's the same mix, to these ears anyway, as the DVD-A. In fact it's not even that, at least the first bonus track on the DVD-A (Unused intro for 'Don't Talk, Put Your Head On My Shoulder') was in true 5.1; on the Blu-Ray it's 4.1 like the rest of the album. So from one of those who has eagerly snapped up almost all of the various editions of 'Pet Sounds' here's a bit of advice; give this one a miss. If you own the DVD-A edition then the furry, embossed goat and 'Pet Sounds' logo on the book are not worth the price for this new set. Save your money if you have one of the many other editions of 'Pet Sounds' and buy Brian Wilson's solo album from last year instead. 'No Pier Pressure' proves that Wilson is still writing and making beautiful, relevant music today. He finishes that album with 'The Last Song', a track that wouldn't have been out of place on 'Pet Sounds'. As for 'Pet Sounds' itself, it still sounds as fresh today as it did in 1966. It starts with the innocence of young love, all the expectations and mystery that Wilson and co-writers Tony Asher and Mike Love articulate so well. 'Wouldn't It Be Nice' sums up the thrill of first love perfectly. 'Pet Sounds' was the first pop album to break the mould. Wilson took the themes of love and alienation felt by every teenager and set them to music that transcended what we all thought pop music was in '66. The album ends with 'Caroline No' and the loss of innocence. Brian's opening line "Where did your long hair go?" is almost as affecting as the more familiar first verse of 'God Only Knows'. Wilson brought a classical element to pop music with this album; it was the first grown-up pop album, and one that 50 years later is still influencing so many musicians. It's timeless music that deals with emotions which every teenager will live through and which can still bring comfort and hope to those who heard the songs at the time of their original release. There's never been another album quite like it and it's doubtful there ever will be. Every music fan should have a copy of 'Pet Sounds', but this 50th Anniversary Book Set isn't the place to start. The 2 CD edition can be bought at a very reasonable price and, as it includes both the stereo and mono mixes along with the instrumental album, it is all the casual listener really needs, although this writer still doubts if the mono mix featured deserves to be 'highly regarded'. The DVD-A is still available at a sensible price if you look hard enough and are interested in how the album adapts to modern technology. But there are cheaper ways to enjoy this classic album than this latest book edition, especially given that the elusive 5.1 mix that again is touted on the cover isn't really there...
Band Links:-
https://www.facebook.com/thebeachboys/
http://www.thebeachboys.com/
https://twitter.com/TheBeachBoys
https://www.youtube.com/user/BeachBoys
profiles
---
The Beach Boys FAQ (2011)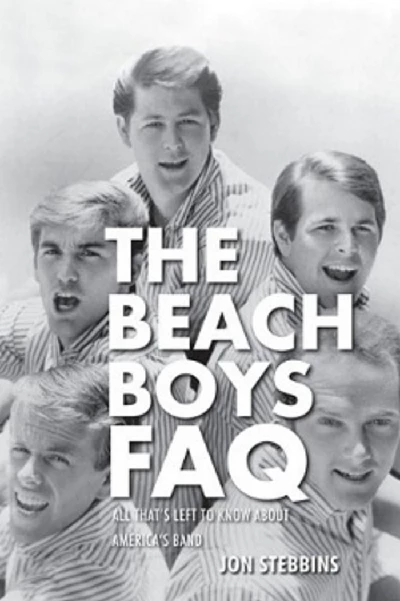 Andy Cassidy is disappointed by Jon Stebbins' new book, 'The Beach Boys FAQ', who while at one level clearly knowledgeable about his subject, also provides little which is new in the way of insight about them
favourite album
---
Pet Sounds (2004)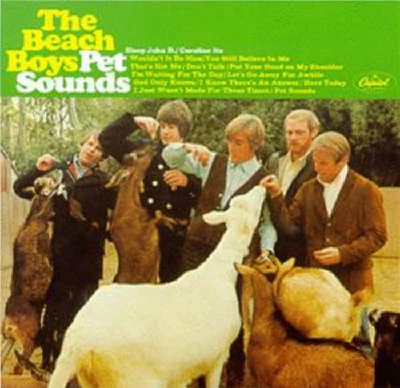 When 'Pet Sounds' first came out in 1966, Malcolm Carter could not understand what all the fuss was about. Many years on he writes about why he now feels that it deserves its seminal reputation
Pet Sounds (2002)
reviews
---
That's Why God Made the Radio (2012)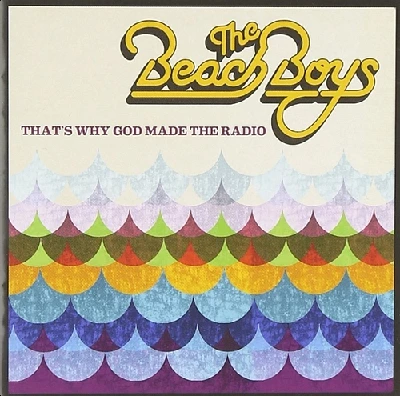 Fabulous first album in twenty years from the Beach Boys which, possibly their farewell record, has been released to coincide with their fiftieth anniversary
related articles
---
Brian Wilson: Live Review (2017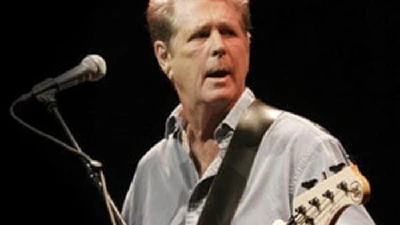 Nicky Crewe gets nothing but 'Good Vibrations' from Brian Wilson and his amazing band of musicians on this summer's 'Pet Sounds' tour.
Pennyblackmusic Regular Contributors
---