---
published: 11 / 3 / 2004
---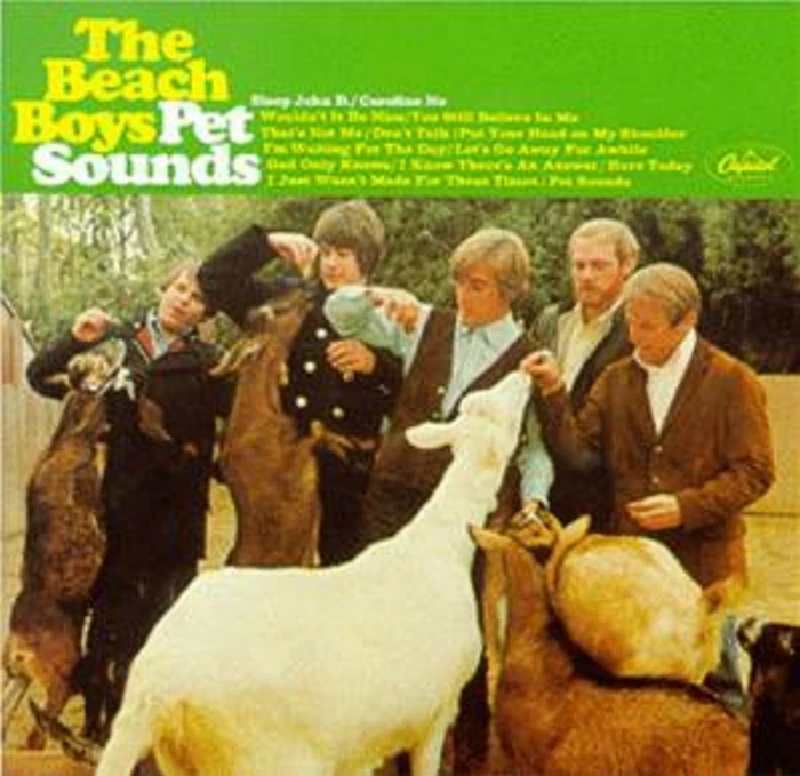 intro
When 'Pet Sounds' first came out in 1966, Malcolm Carter could not understand what all the fuss was about. Many years on he writes about why he now feels that it deserves its seminal reputation
There's no denying that the mid-60's were a golden time for pop music. Looking back many people tend to view that time through rose-coloured glasses; every obscure beat / psych song cut in an equally obscure studio is now hailed as an unforgotten classic. It's not so. Then, just as now, there was just as much average music being made as there was outstanding. The one factor that made the sounds of the mid-60's so special was the innocence of it all. It was uncharted territory so everything that came out of the radio was new and exciting. Through the years that innocence has obviously disappeared and can never return. They reckon that there is nothing new under the sun; it might be true of music now but it certainly wasn't back then. Every song was a discovery. 'Pet Sounds' is the pinnacle of that innocence. It is an obvious and, some might say, uninspired choice for this piece. Surely there are those who have read enough of the classic status of this album that is nearly 40 years old and can't understand why after all this time it still appears in the top five of all those greatest album lists? Only last December Rolling Stone placed it in second place behind 'Sgt. Pepper's Lonely Hearts Club Band'. Well, I couldn't understand what all the fuss was about when I first heard it either. Being a pre-teen when 'Pet Sounds' was first released in the U.K. in June 1966, the music and the band didn't make a lot of sense to me. There was so much good music coming from our own little island why should we get excited about what our American cousins were doing? The Who and Small Faces, to name but two, were releasing amazing singles at an alarming rate and their albums were first rate too. We had it all musically and with a short trip into town we could see our heroes play live. Okay, the Byrds had a good, distinctive sound but the Beach Boys? Surf music meant little to those growing up in leafy Surrey. The Beach Boys biggest U.K. hit prior to 1966 was 'I Get Around', a good, solid pop song for sure, but why was the superior and stunning 'Don't Worry Baby' relegated to the B-side? The band went on to release more singles but with the exception of 'All Summer Long' and 'California Girls' they still didn't come close to our home-grown talent. Then at the beginning of 1966 they released 'Barbara Ann' which although a number 3 hit in the U.K. charts was nothing more than a novelty song to my tender ears. This was followed up a few months later by a version of 'Sloop John B' which attracted my attention initially only because I was familiar with the Lonnie Donegan version which was on the U.K. charts 6 years previously. It was the first single to be taken from the 'Pet Sounds' album (actually it was apparently added onto the album as it was a hit single, it was not originally intended to be part of 'Pet Sounds'). What I couldn't understand though was why when I played the B-sides to these singles owned by my older, hipper friends magical sounds started emerging from the old Dansette. 'Barbara Ann' had 'Girl Don't Tell Me' tucked away on the B-side and 'Sloop John B' had, for some unexplainable reason 'You're So Good To Me' hidden in the same place. Didn't Capitol Records understand that most people didn't play the B-sides? These two songs weren't the usual surf music one associated with the Beach Boys. 'Girl Don't Tell Me' was a song with lyrics that even my young ears could relate to. Carl Wilson's first lead vocal for the band proved he had the right aching voice for this song of a first summer love and that guitar break was heavenly. 'You're So Good To Me' was like a Motown song of the mid-60's with the Beach Boys harmonies turning it into something magical. Maybe my beloved Who had heard it; the la la las of 'You're So Good To Me' are all over the Who's 'A Quick One' album. But any ground the Beach Boys made with me was lost when the second single was released from 'Pet Sounds'. While instantly being hailed as a classic 'God Only Knows' didn't cut it with my young ears. It seemed everyone was claiming that the opening lines of "I may not always love you but as long as there are stars above you , you'll never need to doubt it" had reached new heights in song writing but it passed me by. But, of course, flip the single over and we have 'Wouldn't It Be Nice', another untypical Beach Boys song and a close cousin of the sound the band produced on 'You're So Good To Me'. Now these lyrics were good; they dealt with the frustration of young love, of longing to be older, of being able to do the things that you wanted to do, to have a little control over your life. As this song actually opened the 'Pet Sounds' album it should have been a single in its own right. Then in October of 1966 'Good Vibrations' was released. It wasn't on 'Pet Sounds' (and in those times singles were more important than albums to us kids) and the Beach Boys had obviously put all this surf music well behind them and, yes, I had to admit they were a band who could turn out great music even if most of it was hidden away on B-sides. But although 'Pet Sounds' always seemed to be playing somewhere in the background and I was beginning to get familiar with it the release in the U.K. of 'The Best Of the Beach Boys' towards the end of 1966 took the attention away from 'Pet Sounds' and back to the singles especially in the States where 'Pet Sounds' was not appreciated as much on release as it was in the U.K. Fast forward a couple of years and I'm dealing with all the usual teenage stuff; girls, first kiss, girls, heartbreaking every five minutes, girls, parents not understanding me, girls, so many changes going on and no one going through it except me. Or so it felt. It was then that I picked up my first vinyl copy of 'Pet Sounds' and as soon as the needle fell onto 'Wouldn't It Be Nice' I knew that at least Brian Wilson, Tony Asher and Mike Love who wrote these songs felt the same as me. The sounds of those great B-sides came flooding back but would the album hold up? Second track, 'You Still Believe In Me' answered that. The opening sound of piano strings being plucked with Brian's longing, heartfelt vocals thanking his lover for holding in there when he is not always "what you want me to be" and his closing line of "I want to cry" had you believing that this man had lived through what he was singing. 'That's Not Me' follows, " I had to prove that I could make it alone" opens the song which again is another track to which we can all relate to. Of course, all these lyrics are matched to what we've now come to expect from Brian Wilson; gorgeous melodies with touches like the 12 string guitar and unusual percussion. And so the album goes on, song after song of outstanding melodies, heavenly harmonies and lyrics which touch upon every emotion. Anxiety, longing, the whole growing up process, it's all there in this album. It's about the loss of innocence but with optimism for the future. But most of all it's a love album. The songs are full of love and the amount of love which went into the making of the album still shines through all these years later. Even the instrumentals like 'Let's Go Away For Awhile' are effective, not needing words to convey their feeling. If one track has to be singled out it must be 'Caroline No' which was issued as a Brian Wilson solo single at the time. It's a stunning ballad of lost innocence, Wilson has said that the song "was probably the best I've ever written" and he's probably right. Wilson asks his former lover if they can ever recapture their lost innocence, "Could I ever find in you again the things that made me love you so much then?" The final emotional "Oh, Caroline, no" leaves us in no doubt. I've bought this album over and over. My original, unplayable vinyl, a short lived 8 track cartridge, the Japanese CD from 1989, the official U.K. EMI CDs, the 'Pet Sounds Sessions' Box Set, and the latest addition the DVD Audio version. Crazy? No, I think that it is justified. Back in 1989 the only way to get 'Pet Sounds' on CD was the Japanese import. The U.K. stereo CD versions do present a different listening experience and the DVD Audio 5.1 mix (actually more of a 4.1 mix as the centre channel is hardly used) really is amazing. Admittedly it's not as sonically exciting as The Flaming Lips 'Yoshimi Battles The Pink Robots' DVD Audio but the album was made in mono 38 years ago! 'Pet Sounds' sound tracked my life. I now love 'God Only Knows' and realise that it's beauty can only be appreciated after true love has knocked you off your feet for the first time. With all of the tracks on 'Pet Sounds' not least ' I Just Wasn't Made For These Times' and 'Here Today' Wilson summed up exactly what all teenagers go through as they walk through life. They truly are the teenage symphonies he set out to write. The fact that 'You Still Believe In Me' is a remnant from a song called 'In My Childhood' says it all. With the recent 'Pet Sounds' and 'Smile' tours Wilson is enjoying well deserved reviews of his concerts and his profile is higher than it has been for years. It's not true that after 'Pet Sounds' he 'lost it' not musically anyway. While he has never since sustained the brilliance of 'Pet Sounds' over an entire album, he can still turn out classics. 'Love and Mercy', 'Your Imagination', 'Lay Down Burden' from his solo albums could all have made it onto 'Pet Sounds'. The list of classics he has contributed to almost all of the Beach Boys many albums since is nearly endless. The legacy of 'Pet Sounds' and Wilson's work can be heard today in the songs of Peter Lacey, Linus Of Hollywood, Splitsville and The High Llamas to name but a few. But there is nothing like the real thing. 'Pet Sounds' is everything you need to know about life, music and the pain of growing up . It doesn't matter if it's taken him 37 years to finally get 'Smile' together. With 'Pet Sounds' alone Brian Wilson did more for music than we should ever expect from anyone.
Track Listing:-
Band Links:-
https://www.facebook.com/thebeachboys/
http://www.thebeachboys.com/
https://twitter.com/TheBeachBoys
https://www.youtube.com/user/BeachBoys
Picture Gallery:-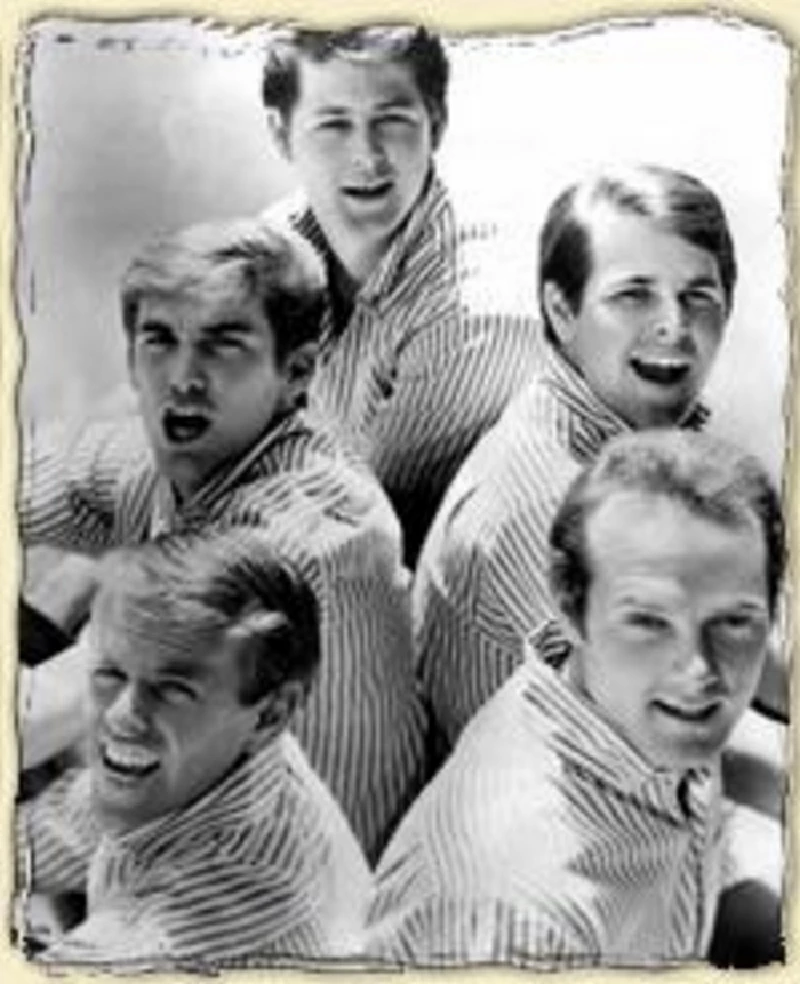 profiles
---
Profile (2016)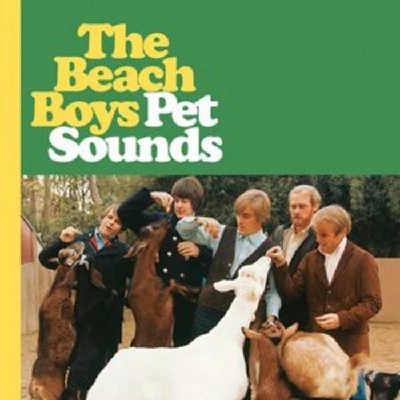 While he still considers it to be the greatest album of all time, Malcolm Carter finds that the 50th Anniversary version of the Beach Boys' 'Pet Sounds' isn't quite what its promotion states
The Beach Boys FAQ (2011)
favourite album
---
Pet Sounds (2002)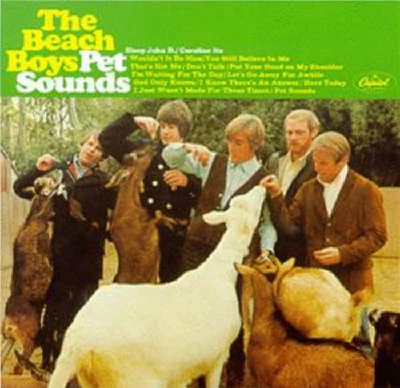 When John asked me to pick a favorite album of all time, it was easy. It's a record I've listened to consistently over the last 20 years and it always brings a smile to my face.-'Pet Sounds' by the Be
reviews
---
That's Why God Made the Radio (2012)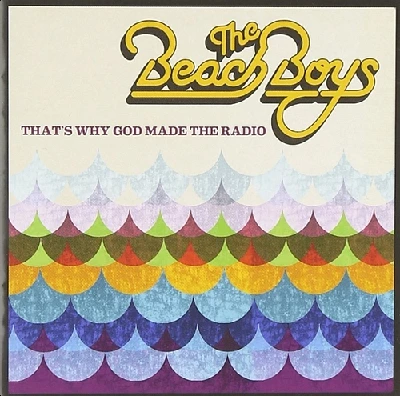 Fabulous first album in twenty years from the Beach Boys which, possibly their farewell record, has been released to coincide with their fiftieth anniversary
related articles
---
Brian Wilson: Live Review (2017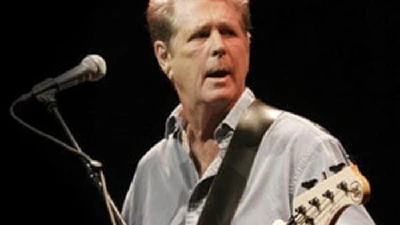 Nicky Crewe gets nothing but 'Good Vibrations' from Brian Wilson and his amazing band of musicians on this summer's 'Pet Sounds' tour.
Pennyblackmusic Regular Contributors
---