---
published: 23 / 6 / 2012
---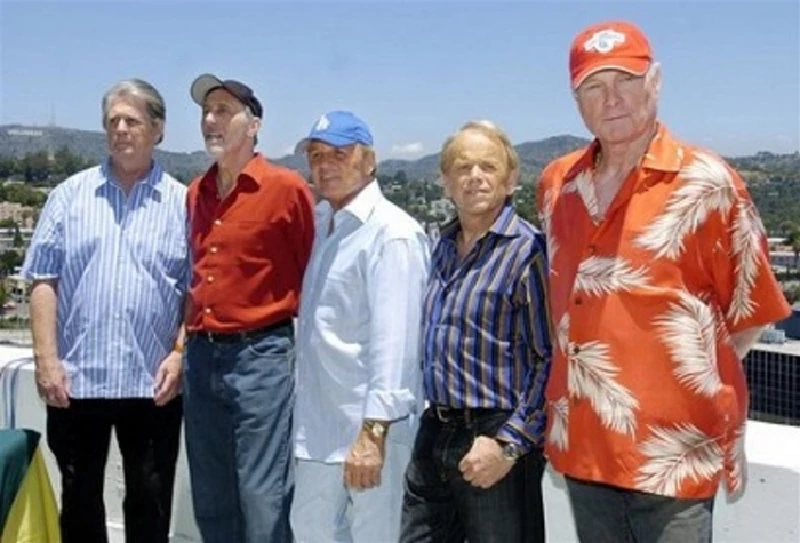 intro
...and in the third and final part R to Z
R – Reunion Since Brian Wilson quit the Beach Boys in 1988, fans everywhere have speculated about the possibility of a reunion. The band are currently in a rare period where there is no active litigation between members and it is fifty years since the group was founded, so this summer's tour couldn't come at a better time. Sadly, the reunion will be missing two Beach Boys, Dennis and Carl. They will, I'm sure, be sorely missed. On the bright side, however, fans have a world tour to look forward to as well as a new album (their first since 1996's 'Stars and Stripes Vol. 1'). The new album – named after its lead single, That's Why God Made the Radio – is, frankly superb, and Beach Boys biographer Andrew G Doe is absolutely right in describing it as "about 1,000 times better than it has any right to be." S – Surfin' Safari 'Surfin' Safari ', which was the title track on their 1962 debut album, was the first Beach Boys song I ever heard. I remember the circumstances very clearly, despite the fact that it was around thirty years ago. I had a friend whose home had a cellar and an attic. Both were supremely creepy and extremely exciting to spend time in. In the loft, we found an old cassette player and a box full of cassettes. We placed one carefully into the player and listened as the now familiar exhortation of, "Let's go surfin' now, everybody's learning how, come on safari with me," began to fill the attic. I looked at my friend in wonder – I had never heard anything like this before. When I got home, I asked my dad about the Beach Boys and he handed me his copy of 'Twenty Golden Greats'. I scampered upstairs with it and listened over and over and over. Getting back to 'Surfin' Safari', though. All of the elements of later Beach Boys hit singles are there: the harmonies, the super-catchy refrain, the rocking guitar. It's a track that seldom makes it onto best-of compilations which to my mind is a great pity as it clearly demonstrates the raw talent that the Beach Boys had even when they were a garage band. Brian Wilson's arrangement is well thought out and engaging. One further piece of trivia: 'Surfin' Safari represented Al Jardine's first studio session after replacing David Marks. T – The Theremin The Theremin was one of the first, if not the first, electronic musical instrument. It was invented by eccentric Russian Leon Theremin (whose life would make a fabulous movie – look him up) and is played without making physical contact. Even if you've never heard of the Theremin, you've almost certainly heard one. You know that ooo-EEEE-ooo bit in 'Good Vibrations'? That's a Theremin. The Theremin was used extensively in movie soundtracks, especially science fiction movies (Bernard Hermann's score for 'The Day the Earth Stood Still 'is one of the best examples). It was used on several Beach Boys songs – 'I Just Wasn't Made for These Times', 'Good Vibrations', 'Wild Honey'. You can buy a mobile phone app that allows you to play a synthesised Theremin on your Android/iPhone. Go on – download it and have some fun! U – 'Under the Boardwalk' One would imagine that it's pretty difficult to go wrong with the Drifters' 1964 classic, but in 1992 the Beach Boys did just that. 'Summer in Paradise' was the Beach Boys 27th studio album and, significantly, their first with no input from Brian Wilson. It was a commercial and critical disaster (reportedly selling fewer than 10,000 copies and bankrupting distribution company Navarre). Andrew G Doe and John Tobler in their 'Complete Guide to the Music of the Beach Boys' describe the album as "the absolute nadir of their career…pointless, vapid and soulless" and "utterly disposable." It's difficult to argue. It's quite an achievement to be the worst song on such a truly awful album, but Under the Boardwalk manages it with some aplomb (although special mention must go to 'Summer of Love' and 'Remember Walking in the Sand'). Love's nasal delivery is just horrible and even the normally sweet sounding Carl Wilson cannot rescue the track. Love's other contribution to the song was a new set of excruciating lyrics including the following sickly quartet: "And when the sun goes down/We'll take a walk along the strand/And as the tide goes out/We'll write "I love you" right there in the sand." Could this really be the same man who wrote the lyrics to 'The Warmth of the Sun'? There is one redeeming feature to 'Under the Boardwalk 'and the 'Summer in Paradise' album though. The whole album was one of the first, if not the first, albums recorded using a Beta version of ProTools on a Macintosh Quadra computer. Unfortunately, it didn't make it sound any better… V – Vibrations (Good and Bad) Audree, the Wilson brothers' mother, once told Brian about how she believed dogs perceive people. She told him that people give off, and dogs pick up on, vibrations emanating from the individual. Depending on the person's character, these can be positive or negative vibrations. Brian took this very seriously, and it became the inspiration for his 1966 chartbuster 'Good Vibrations'. Sadly it also inspired a great deal of paranoia and unease for the eldest Wilson brother. In the mid-sixties, when Brian's well-publicised mental health issues were beginning to develop, this idea of vibrations caused him a great deal of unhappiness. For a while he was convinced that Phil Spector, whom he described as a "mind gangster" was out to get him using subliminal messages in music and films, black magic and other nefarious means. As previously discussed, after recording 'Mrs O'Leary's Cow,' Brian became convinced that he had released bad vibrations and that they were causing a disproportionate number of fires in LA. After many years of therapy, Brian's outlook changed. Say what you will about Dr Eugene Landy's techniques, but he gave Brian back to his family and fans in much better shape than he had been at any point in the previous twenty years and, it seemed, Brian had put his fears of bad vibrations and dark sources behind him. These days, the only vibrations Brian is interested in are Good, good, good, good vibrations which carry a message of 'Love and Mercy 'to everyone. W – 'Wouldn't it be Nice to Live Again' This is probably the greatest Beach Boys song you've never heard. 'Wouldn't it be Nice to Live Again' is one of Dennis Wilson's best songs, and yet his version has never been released. Originally intended for inclusion on 'Surf's Up' in 1971, the track was pulled after an argument between Carl and Dennis over sequencing. Today, the closest you can get to hearing Dennis' version is to buy Adam Marsland's excellent covers album 'Long Promised Road: The Songs of Dennis and Carl Wilson'. This may change, however. This time two years ago, no one would have believed that the Beach Boys would produce a new album together or release 'Smile' after forty years of gathering dust. There is also an online petition asking Capitol to release it as a charity single. It may happen, it may not. One thing I have learned as a Beach Boys fan, however, is never say never… X – 'Tune X' 'Tune X' is the name given to an instrumental piece which featured on the various bootleg versions of Smile that have been released over the years. It received an official release on disc three of 2011's 'The Smile Sessions' box set. The 'Smile' box set version is a string variation on the 'Good Vibrations' theme, while the earlier bootleg versions are xylophone pieces which may or may not have been intended to have been part of the background textures on 'Vega-tables'. Like so many other facts about 'Smile', we'll just never know for sure. Y – 'You Still Believe in Me' It says a great deal about the quality of music on 'Pet Sounds' that 'You Still Believe in Me' is often overlooked in favour of 'Wouldn't It Be Nice', 'God Only Knows' etc. This is a track which would easily have been the star of any other Beach Boys album before or after 'Pet Sounds' and yet on 'Pet Sounds' it can almost be considered an also ran. Brian Wilson started work on 'You Still Believe in Me' before he started writing with Tony Asher and the title he had in mind for the track was 'In My Childhood', hence the bicycle bells and horns which punctuate the track. Also worthy of note is the opening sequence. The unusual opening riff was played on piano with Wilson holding down the keys while Asher plucked the strings. Again, this level of invention would have by far exceeded that of any other Beach Boys album. On 'Pet Sounds', genius was in such abundance that it almost seemed commonplace. Z – Zzzzzzzz In the words of Brian Wilson, on the second track on the second side of '20/20', "I went to sleep." And I'll tell you something else – if you've read this all the way through, you'll be ready for a sleep too. Just remember to Be there in the Morning and Wake the World!
Band Links:-
https://www.facebook.com/thebeachboys/
http://www.thebeachboys.com/
https://twitter.com/TheBeachBoys
https://www.youtube.com/user/BeachBoys
profiles
---
Profile (2016)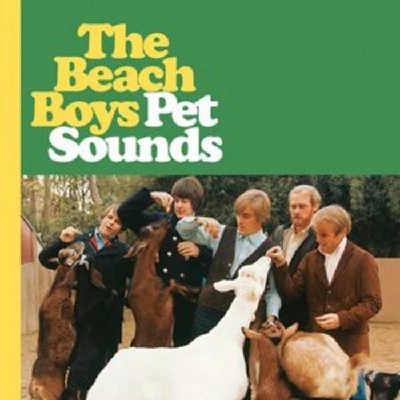 While he still considers it to be the greatest album of all time, Malcolm Carter finds that the 50th Anniversary version of the Beach Boys' 'Pet Sounds' isn't quite what its promotion states
The Beach Boys FAQ (2011)
favourite album
---
Pet Sounds (2004)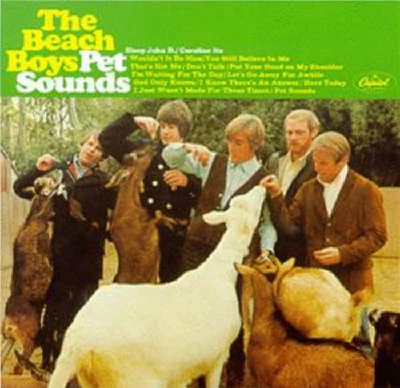 When 'Pet Sounds' first came out in 1966, Malcolm Carter could not understand what all the fuss was about. Many years on he writes about why he now feels that it deserves its seminal reputation
Pet Sounds (2002)
features
---
Beach Boys A-F (2012)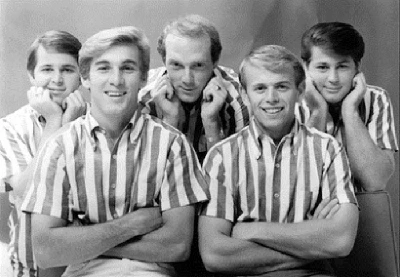 In a three part 'AC's A-Z of Music' special, Andy Cassidy provides his own alphabetical tribute to the Beach Boys. He begins by looking at the letters A to F...
Beach Boys G-Q (2012)
reviews
---
That's Why God Made the Radio (2012)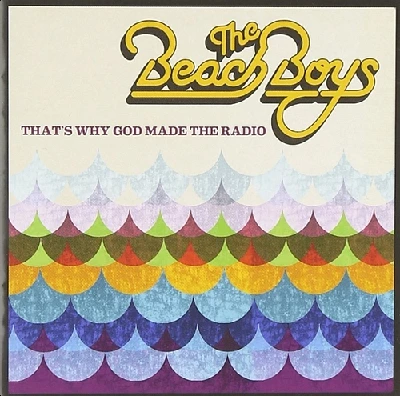 Fabulous first album in twenty years from the Beach Boys which, possibly their farewell record, has been released to coincide with their fiftieth anniversary
related articles
---
Brian Wilson: Live Review (2017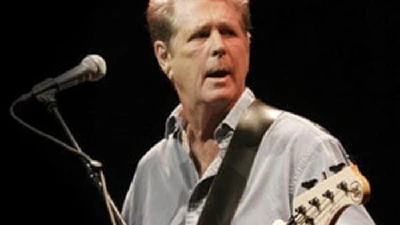 Nicky Crewe gets nothing but 'Good Vibrations' from Brian Wilson and his amazing band of musicians on this summer's 'Pet Sounds' tour.
Pennyblackmusic Regular Contributors
---