---
Beach Boys
-

That's Why God Made the Radio
published: 27 / 6 / 2012
---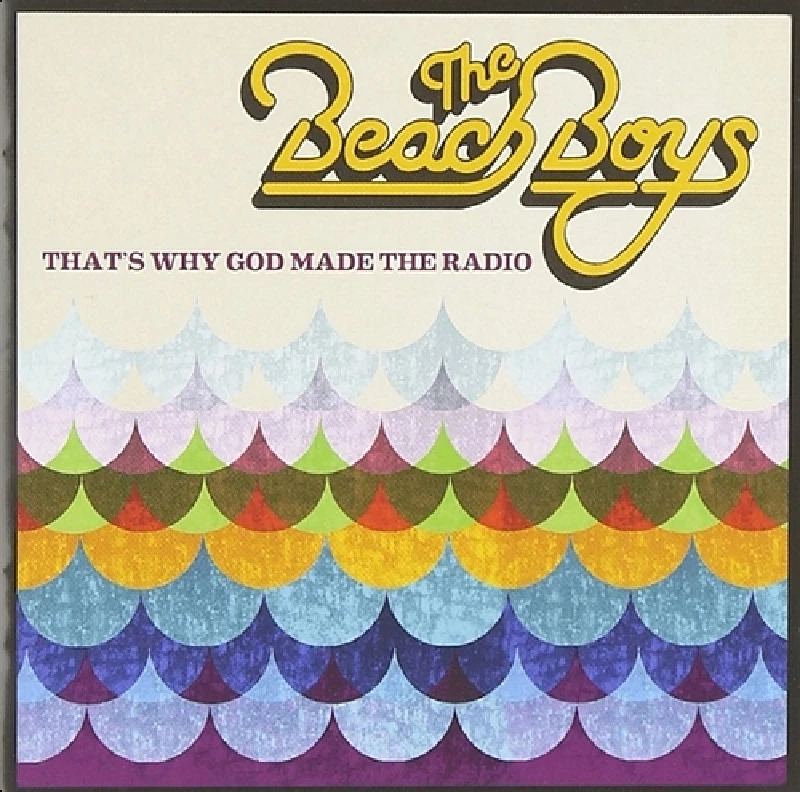 Label: EMI
Format: CD
intro
Fabulous first album in twenty years from the Beach Boys which, possibly their farewell record, has been released to coincide with their fiftieth anniversary
'That's Why God Made the Radio' is the thirtieth studio album from the Beach Boys and their first album to feature new material since 1992's critical and commercial flop 'Summer in Paradise'. The album features original members Brian Wilson, Mike Love and Al Jardine along with Bruce Johnston and early collaborator David Marks. It is the first album to feature David Marks since 1962's 'Little Deuce Coupe' and the first album of new material to feature Brian Wilson since 1989's 'Still Cruisin'. That this album was made at all is nothing short of miraculous. The litigation between various members on subjects from songwriting credits to the right to the Beach Boys name had soured relations to a point where probably no-one ever considered the prospect that hatchets could be buried. Even Brian Wilson, in one of his less guarded moments, said that he "couldn't be in the same room as" Mike Love. The album opens with a gorgeous slab of vocal harmonies which could only be the Beach Boys. Their soaring, wordless vocals glide beautifully over an understated piano to create a slightly wistful and melancholy air. The track is a musical first cousin of 'Our Prayer' from 'Smile' or 'One for the Boys' from Brian Wilson's eponymous 1988 solo album. Second track and lead single 'That's Why God Made the Radio' is simply a great song. Vocally the Boys are on good form (as is Brian Wilson guitarist Jeff Foskett, whose superb vocals are all over the album) and the arrangement is pure classic Wilson. Some fans have criticised the song for being formulaic, but for me the track stands up in its own right as a worthy addition to the Beach Boys' canon. The ukulele and handclap backing track on 'Isn't It Time?' allows the Boys' vocals to take centre stage, and, while for me the track is slightly pedestrian, it is an inoffensive little number. 'Isn't it Time?' is followed by 'Spring Vacation', which, like 'That's Why God Made the Radio', channels the Beach Boys of old. The self-referring lyrics made me smile, hinting at the tensions which the group has overcome over the years and painting a picture that all is now well with the Beach Boys– "All we can say is we're still having a blast." The album's final three tracks take the form of a suite, and I was completely floored by them. Lyrically, musically and harmonically the songs are beautifully sentimental, offering a potted history of the band and their music over the years. Thematically the album struck me as a musical goodbye, though whether it is from Brian Wilson (who contributes by far the most material to the project) to the Beach Boys or from the Beach Boys to their fans is unclear. In many ways, the album is reminiscent of Brian Wilson's superb 'That Lucky Old Sun', a piece which deals with, among other topics, the loss of Carl and Dennis Wilson. I'm sure that all manner of studio trickery has been used to tweak vocals, but really I don't care – the album sounds great and the production is crystal clear. In terms of the quality of the material, if I'm honest, I didn't expect a great deal from the Beach Boys at this stage in their career but with 'That's Why God Made the Radio', they have shattered my preconceptions and delivered an album of unquestionable quality. Certainly it's no 'Pet Sounds', and some songs are markedly weaker than others ('Daybreak Over the Ocean' comes immediately to mind), but there are songs ('Think About the Days', 'From There to Back Again', 'Pacific Coast Highway', Summer's Gone and the title track) which, in my opinion, are every bit as good as some of the band's late-sixties and seventies material and as an album, 'That's Why God Made the Radio' easily surpasses any of the band's eighties output. If this turns out to be The Beach Boys' valedictory album, I'll be pretty satisfied. With an average age of 68, it is hard to see the Beach Boys ever achieving the creative or commercial heights which they once did, but as a bookend to a long and decidedly uneven career, this is as poignant as it is hopeful. Definitely one of the best albums of the year.
Track Listing:-
1
Think About The Days
2
That's Why God Made The Radio
3
Isn't It Time
4
Spring Vacation
5
The Private Life Of Bill And Sue
6
Shelter
7
Daybreak Over The Ocean
8
Beaches In Mind
9
Strange World
10
From There To Back Again
11
Pacific Coast Highway
12
Summer's Gone
Band Links:-
https://www.facebook.com/thebeachboys/
http://www.thebeachboys.com/
https://twitter.com/TheBeachBoys
https://www.youtube.com/user/BeachBoys
Label Links:-
https://www.facebook.com/VirginEmiRecords/
https://twitter.com/VirginEMI
http://www.virginemirecords.com/
profiles
---
Profile (2016)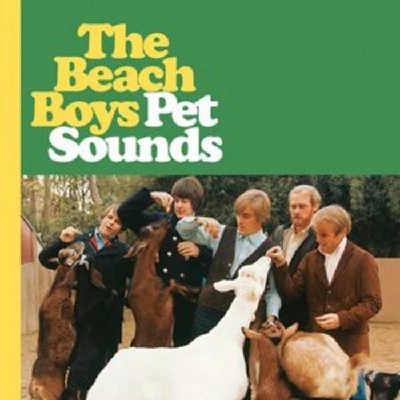 While he still considers it to be the greatest album of all time, Malcolm Carter finds that the 50th Anniversary version of the Beach Boys' 'Pet Sounds' isn't quite what its promotion states
The Beach Boys FAQ (2011)
favourite album
---
Pet Sounds (2004)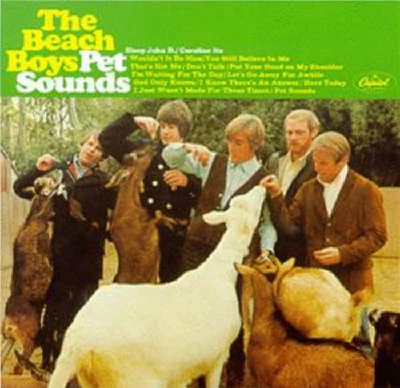 When 'Pet Sounds' first came out in 1966, Malcolm Carter could not understand what all the fuss was about. Many years on he writes about why he now feels that it deserves its seminal reputation
Pet Sounds (2002)
related articles
---
Brian Wilson: Live Review (2017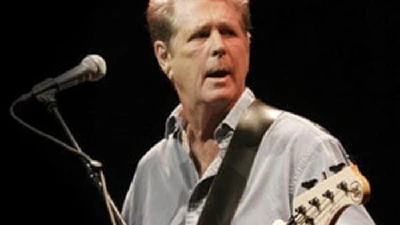 Nicky Crewe gets nothing but 'Good Vibrations' from Brian Wilson and his amazing band of musicians on this summer's 'Pet Sounds' tour.
Pennyblackmusic Regular Contributors
---