---
published: 23 / 6 / 2012
---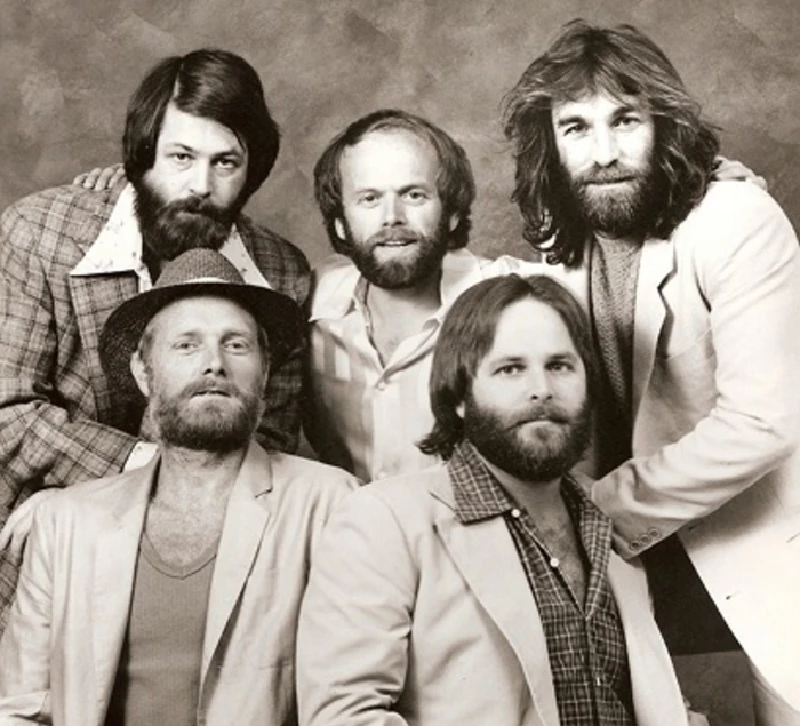 intro
while in the second part G to Q...
G – 'God Only Knows' "I may not always love you," might just well be the strangest opening line to a love song. 'God Only Knows' was one of the first pop records (if not actually the first) to use the word "God" in its title, something Brian Wilson and Tony Asher (Wilson's lyricist on 'Pet Sounds') were acutely aware of. Asher says that he and Brian had "lengthy conversations during the writing of 'God Only Knows', because unless you were Kate Smith and you were singing 'God Bless America', no one thought you could say 'God' in a song. No one had done it, and Brian didn't want to be the first person to try it." It goes without saying that Asher's point of view prevailed. The lead vocal by Carl Wilson is one of the few instances on 'Pet Sounds' where Brian Wilson does not sing lead – Brian does, however, make an appearance on the wonderfully complex chorus. Like the remainder of 'Pet Sounds', there is little evidence of the other Beach Boys – other than Carl Wilson's lead vocal and guitar, only Bruce Johnston and Brian Wilson appear on the track, and even then it's only as vocalists. The song has been widely praised over the years, most recently by readers of 'Mojo' magazine who voted it number 13 in the greatest song of all-time poll. Paul McCartney says that, "'God Only Knows' is one of the few songs that reduces me to tears every time I hear it. It's really just a love song, but it's brilliantly done." As an opening to the second side of a wonderful album, 'God Only Knows' is superb, and if ever there was a reason to turn a record over this is it. H – Hite Morgan Hite Morgan and his wife Dorinda were social acquaintances of The Wlison brothers' parents Murry and Audree Wilson. The Morgans operated several small labels, including Deck Records and X Records, and the Beach Boys, then known as the Pendletones, auditioned for them in 1961, playing a folk version of 'Sloop John B' and an early version of 'Surfin'. Declaring the song "a smash," Hite Morgan arranged for the fledgling group to cut their first single. With the song recorded and the tape box marked 'Pendletones Surfing Song',the boys waited for the single to be released. When the single came out, however, the band's name had been changed from the Pendletones to the Beach Boys without the band's permission. "That's not our name," said Carl. "What the fuck?" asked Mike. Murry Wilson called the Morgans and asked for the name to be changed back, only to be told that the record had been pressed and that relabeling would prove too costly. And so without Hite Morgan there would literally be no Beach Boys, in name or, perhaps even on record. As a relatively obscure player in such an epic saga, Hite Morgan deserves a great deal of credit. I – 'In My Room' Quite simply, one of the most beautiful songs ever written (by Brian Wilson and Gary Usher). Musically the song is a first cousin of 'Surfer Girl' while Usher's lyrics describe the young Brian's habit of hiding from his abusive father in the solace of his bedroom. The track was released on the 1963 album 'Surfer Girl' and as the B-Side of 'Be True to Your School'. Thematically the song is very similar to the Beatles' 'There's a Place' – it seems likely that some cross-pollination occurred. J – 'Johnny Carson' During his controversial therapy with Dr Eugene Landy, Brian Wilson was coaxed back into songwriting by performing daily exercises in composition. The subject matter for these songs was considered unimportant – it was the act of composing that was relevant as far as Landy was concerned. Many of the tracks that Brian recorded during his therapy were later released on the Beach Boys' 1977 'Love You' album. Despite being described as a Beach Boys record, 'Love You' is, like 'Pet Sounds', a near solo effort by Brian Wilson. Of the tracks on 'Love You', 'Johnny Carson' is by far the most eccentric and, for me, the most charming. Mike Love's bass vocal on the verse is perfectly balanced by Carl Wilson's superb embellishments and Brian Wilson's lyrics are certain to cause a smile. 'Love You' is an album that divides fans and critics to this day, partly because of the perceived triviality of songs such as 'Johnny Carson,' 'Ding Dang' and 'Solar System', and partly because of Brian's early use of synthesisers. It's those very reasons, along with the humour and enthusiasm evident in the recording, that make me love the album, and in particular 'Johnny Carson', so much. K – Kokomo 'Kokomo' was a surprising hit for the Beach Boys in 1988. Taken from the album 'Still Cruisin', the song was also used on the soundtrack for the movie 'Cocktail'. The track was by far the Beach Boys' most successful post-Brian single, being nominated for a Grammy and becoming the group's best-selling single since 1966's 'Good Vibrations'. The song's lyrics discuss a fictional tropical island by the name of Kokomo – in reality, Kokomo is a land-locked town in Indiana. L – 'L.A. (Light Album)' 1979's 'L.A.' is the twenty-third studio album by the Beach Boys and, like much of the band's 1970s and 80s output, it divides fans and critics alike. Brian Wilson is notably absent (his vocals have only been confirmed on one track, he played piano on 'Good Timin', arranged 'Shortenin' Bread' and co-wrote two tracks, 'Here Comes the Night' and 'Good Timin'). Opening track 'Good Timin' is by far the outstanding track on the album and features a superbly arranged group vocal. Less popular was the inclusion of an eleven minute disco version of 'Here Comes the Night' and I can understand why – it's bloody awful. CDs like this one are the reason that stereos have skip and programme functions… M – 'Mrs O'Leary's Cow' 'Mrs O'Leary's Cow', or 'Fire' as it's more commonly known, is possibly the strangest piece of music that the Beach Boys ever released or recorded (prior to its release as part of 2011's 'The Smile Sessions' it had been partially released on 1985's 'American Band' documentary). 'Smile' contained a suite called the elements, based on the traditional alchemical elements of air, earth, fire and water and 'Mrs O'Leary's Cow' (named after the animal which, according to legend, started the great fire of Chicago in 1871) represented fire. During the recording of the piece, Brian Wilson insisted that all the musicians wear firemen's helmets while an oil-drum was set alight in the studio. In the days that followed the recording sessions, "an unusually high" (according to Brian Wilson) number of fires broke out in the area surrounding the studio. This affected Wilson greatly, and he feared that he had tapped into a "dark source" which was causing the fires. Fast forward thirty-eight years, and Brian Wilson finally finished 'Smile' and fans were able to listen to 'Mrs O'Leary's Cow,' albeit re-recorded with Brian's new band, in its rightful place. What's more, the track won Brian his first Grammy for Best Rock Instrumental. N – 'Never Learn Not To Love' Of all the bands in all the world, perhaps the least likely Charles Manson collaborators would be the Beach Boys. Dennis Wilson was, for a short period in the late sixties, friends with Manson and Manson was keen to use Wilson's influence to make his mark in the pop world. For his part, Dennis was keen to record and release Manson's material. 'Never Learn Not to Love' was originally called 'Cease to Exist' and, despite the sleeve notes on '20/20' stating that it was written by Dennis Wilson, it was composed by Manson. When Manson heard Dennis Wilson's version of the track he was furious that Dennis had dared to change his lyrics – so furious, in fact, that he sent a bullet to Dennis as a warning. O – 'Our Prayer' Initially recorded as the opening to 'Smile', this exercise in wordless harmony is one of the most beautiful recordings that the Beach Boys ever made. The a cappella recording features vocals by the Beach Boys and was later overdubbed with more vocal parts for inclusion on the 20/20 album. 'Our Prayer' was re-recorded by Brian Wilson and his band as the opening to their 2004 version of 'Smile'. Also released was a dance remix of the track on clear vinyl by Freeform Reform. P – Pet Sounds I've always been more interested in songs rather than instrumentals, but there are a few worthy exceptions. 'Pet Sounds', the title track of the Beach Boys' 1966 album, is one of these exceptions. Initially, Brian Wilson called the piece 'Run, James, Run', the James in question being Bond. It's a superbly evocative track, reminiscent in places of Duane Eddy, Les Baxter, Dick Dale or, as Wilson intended, John Barry. More recently, the track has provided an energetic instrumental work-out for Brian's touring band, and, if anything, the spontaneity of the live version surpasses the original. For 1966, this is an amazingly complex instrumental piece and it deserves to be mentioned in the same breath as other highlights from the 'Pet Sounds' album, namely 'Wouldn't It Be Nice', 'God Only Knows', 'I Just Wasn't Made for These Times', 'Caroline No', etc. Q – Quotes "Brian, don't fuck with the formula!" - Mike Love, 1966 "My darling uncle didn't die soon enough. But I didn't resent Murry anymore than I'd resent anyone who stole from his kids, beat them unnecessarily, intimidated them, and screwed them up emotionally." - Mike Love, 1980 "Brian Wilson is the Beach Boys. He is the band. We're his fucking messengers. He is all of it. Period. We're nothing. He's everything."- Dennis Wilson "I made a dollar a day sweeping a laundry out. Then we made a record that was number two in Los Angeles. We got so excited hearing it on the radio that Carl threw up." - Dennis Wilson "I'm not a genius. I'm just a hard-working guy." - Brian Wilson "Every once in a while, an individual is born into the world whose whole being is music. I think Brian is one of those rare people." - Carl Wilson, 1969 "In Fort Worth, Texas there is a drug clinic which takes people off the streets and helps them get over bad LSD trips. They don't use any traditional medical treatment whatsoever. All they do is play the patient our 'Smiley Smile' album and apparently this acts as a soothing remedy which relaxes them and helps them to recover completely from their trip." - Carl Wilson, 1970 "I think when we finally heard 'Good Vibrations' edited, mixed, we thought we were gonna have the biggest hit in the world or the career was over." - Bruce Johnston, 1966
Band Links:-
https://www.facebook.com/thebeachboys/
http://www.thebeachboys.com/
https://twitter.com/TheBeachBoys
https://www.youtube.com/user/BeachBoys
profiles
---
Profile (2016)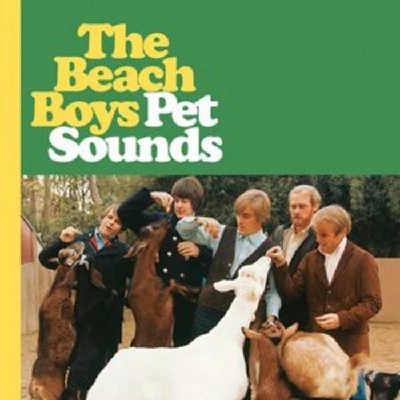 While he still considers it to be the greatest album of all time, Malcolm Carter finds that the 50th Anniversary version of the Beach Boys' 'Pet Sounds' isn't quite what its promotion states
The Beach Boys FAQ (2011)
favourite album
---
Pet Sounds (2004)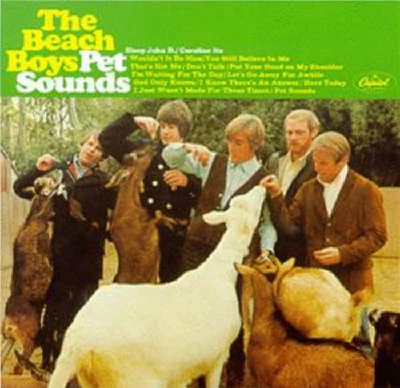 When 'Pet Sounds' first came out in 1966, Malcolm Carter could not understand what all the fuss was about. Many years on he writes about why he now feels that it deserves its seminal reputation
Pet Sounds (2002)
features
---
Beach Boys A-F (2012)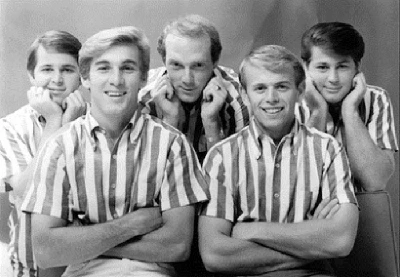 In a three part 'AC's A-Z of Music' special, Andy Cassidy provides his own alphabetical tribute to the Beach Boys. He begins by looking at the letters A to F...
Beach Boys R-Z (2012)
reviews
---
That's Why God Made the Radio (2012)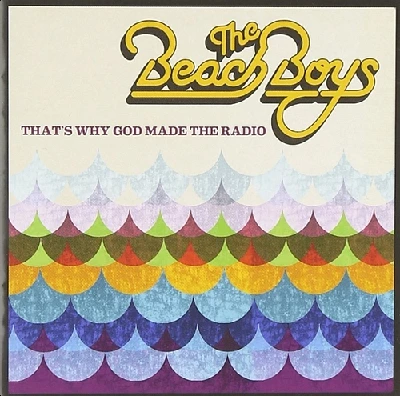 Fabulous first album in twenty years from the Beach Boys which, possibly their farewell record, has been released to coincide with their fiftieth anniversary
related articles
---
Brian Wilson: Live Review (2017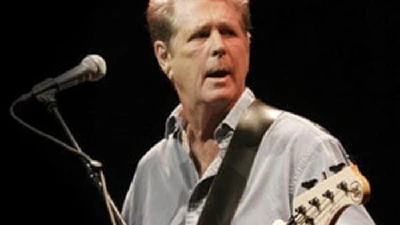 Nicky Crewe gets nothing but 'Good Vibrations' from Brian Wilson and his amazing band of musicians on this summer's 'Pet Sounds' tour.
Pennyblackmusic Regular Contributors
---