---
published: 13 / 9 / 2020
---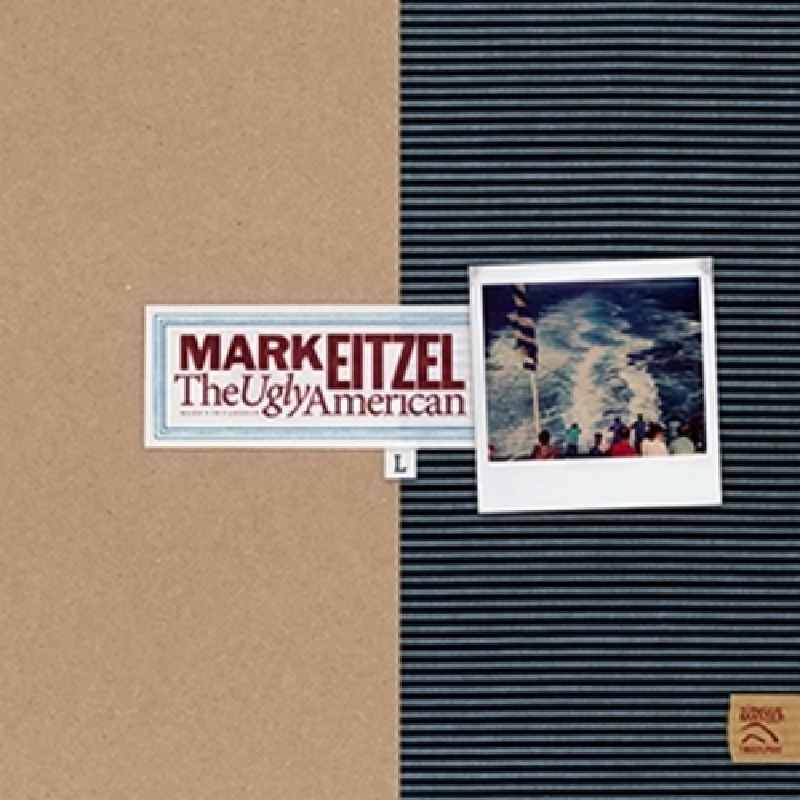 intro
First-rate vinyl reissue of Mark Eitzel's controversial eighth solo album which was recorded with a group of Greek traditional musicians
In late 2001, Mark Eitzel travelled to Athens to work on his eighth solo album with an ensemble of traditional Greek musicians. 'The Ugly American', the resulting LP, a collection of reworkings of his material both with the American Music Club and in his solo work, would become the most controversial and divisive of Eitzel's career, winning praise in some quarters, but being seen by some fans as too far removed from his roots in Americana. Seventeen years on from its initial release in 2003, 'The Ugly American', which is being reissued in a remastered vinyl edition of 500 copies on its original European label Tongue Master Records, stands up well. With sublime backing from the Greek musicians, Eitzel's honeyed vocals and portraits of love, regret and loss have never sounded better, whether on American Music Club classics such as 'Western Sky', 'Jenny' and 'Last Harbor' or lesser known tracks. including his first solo single 'Take Courage' and also 'What Good is Love?', which was only previously available as a live track. It is, however, the Greek musicians -Panos Tolios (drums), Dimitris Baslam (double bass), Spyros Chatzikonstantinous (electric guitar), Kyriakos Gouventas (violin, viola), Manolis Karantinis (mandolin, tzouras, bouzouki), Manos Achalinotopoulos (clarinet, pipes, whistle, zournas), Manos Pirovolakis (cretan lyra), Manolis Famellos (acoustic guitar, mandolin, backing vocals) and Elissavet Spanou (vocals) - that make this album. They bring a gorgeous sultriness to 'Western Sky', a shimmering folk sound to 'Take Courage' and a sense of spaciousness and epicness to 'What Good is Love?' Best of all is the final track 'Love 's Humming', and the one song not written by Eitzel, but by band leader and proudcer Manolis Famellos. Surging and orchestral in sound, it tells of love rediscovered, and in its theme of renewal and rebirth serves as a symbol for the album itself. 'The Ugly American' is a brave and experimental album, and, unfairly maligned on its initial release, with this excellent reissue deserves reconsideration.
Track Listing:-
1
Western Sky
2
Here They Roll Down
3
Jenny
4
Nightwatchman
5
Take Courage
6
Anything
7
What Good Is Love
8
Will You Find Me
9
Last Harbor
10
Love's Humming
Band Links:-
https://www.facebook.com/markeitzel/
http://www.americanmusicclub.com/
https://twitter.com/markeitzel
related articles
---
Manolis Famellos: Interview (2020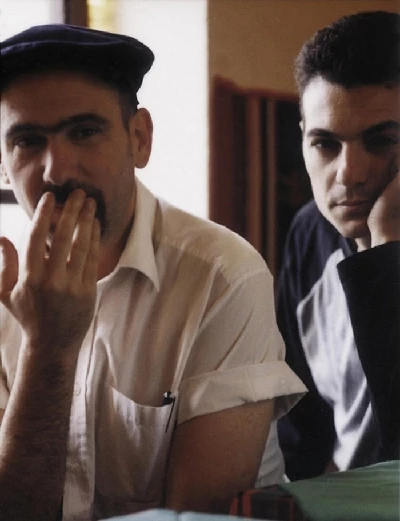 Producer and singer-songwriter Manolis Famellos talks to John Clarkson about the recording and re-release on vinyl of American Music Club frontman and solo artist Mark Eitzel's 2003 eighth solo album 'The Ugly American', which Eitzel worked upon with him and a group of Greek traditional musicians.
Pennyblackmusic Regular Contributors
---