---
Mark Eitzel
-

De Le Warr Pavilion, Bexhill-on-Sea, 25/5/2014
published: 6 / 6 / 2014
---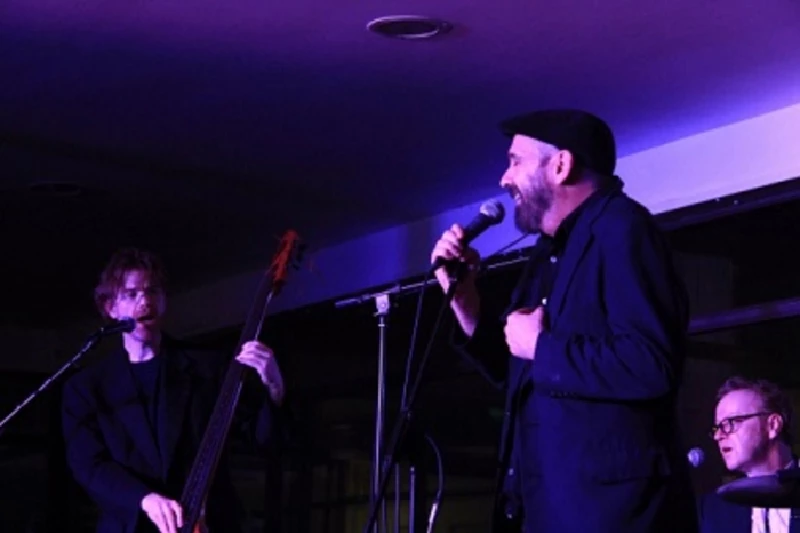 intro
In the beautiful surroundings of the De La Warr Pavilion at seaside town Bexhill-on-Sea, Dastardly watches former American singer-songwrter Mark Eitel play a life-confirming set of his classic songs
The sea air suits Mark Eitzel. Growing up in Southampton...relocating to San Francisco, he's obviously at home by the water. The East Sussex seaside town of Bexhill, however, is a far cry from the tacky Southend-on-Sea he encountered on 1996 classic '60 Watt Silver Lining'. There are no amusement arcades or candy floss in sight and unbelievably only one fish'n' chip shop on the sea front - where we wait for over half an hour and as a result only catch the last song of support act Otti Albietz. Which sounded like it might have been our loss. Instead of Southend's Kursaal fun fair we get the clean black and white lines of the De La Warr pavilion, recently restored to it's Bauhausian glory thanks to a lottery fund, and upstairs in the bar overlooking the ocean with the kind of view you'd expect in er, heaven maybe is Eitzel, reunited with his band 'The Mark Eitzel Ordeal'. And what a band. It was clear at last year's Bush Hall show that Eitzel had found something special, and since then things have developed again with his thin stringy electric guitar nestling in nicely amongst the framed piano chords and jazz 'n'roll rhythm section. In fact the previously mentioned '60 Watt Silver Lining'album could almost be the blueprint for where he is now. It's like first he had to imagine the band and then years later they appeared. With this stripped down backing Eitzel's voice, kite has been cut from the tree and now it's dancing all over the place. His mic technique alone is worthy of a degree course – well anything is a degree course now, right? At times he almost has to hide the thing in his pocket to shield it from the intensity coming out of his mouth. At times it stops sounding like a voice at all and blows long and clear like a trumpet. Powering all of this is a rich back catalogue of songs...'What Holds the World Together', 'Mission Rock Resort', 'Blue and Grey Shirt', 'Apology for an Accident', Nightwatchman', 'Firefly', 'Why I'm Bullshit'- all handled intuitively by the band and matched by more recent classics such as 'I Love You But You're Dead' and 'Oh Mercy'. A brand new song (possibly called 'Last Ten Years') even gets hailed as best of the whole night by one post-gig tweeter. Finally it's dark outside. The division of sea and ocean has vanished and so too has Mark Eitzel and his band. Tonight I sat with about hundred or so other people lucky enough that life's random sifting and bumping had nudged us down to this seafront bar. A couple of years ago I sat with perhaps two thousand others watching John Grant at the Royal Festival Hall. Coldplay's current tour will probably take in a six figure headcount. I don't know why things work out like they do, but I know which way up the pyramid is.
Band Links:-
https://www.facebook.com/markeitzel/
http://www.americanmusicclub.com/
https://twitter.com/markeitzel
Picture Gallery:-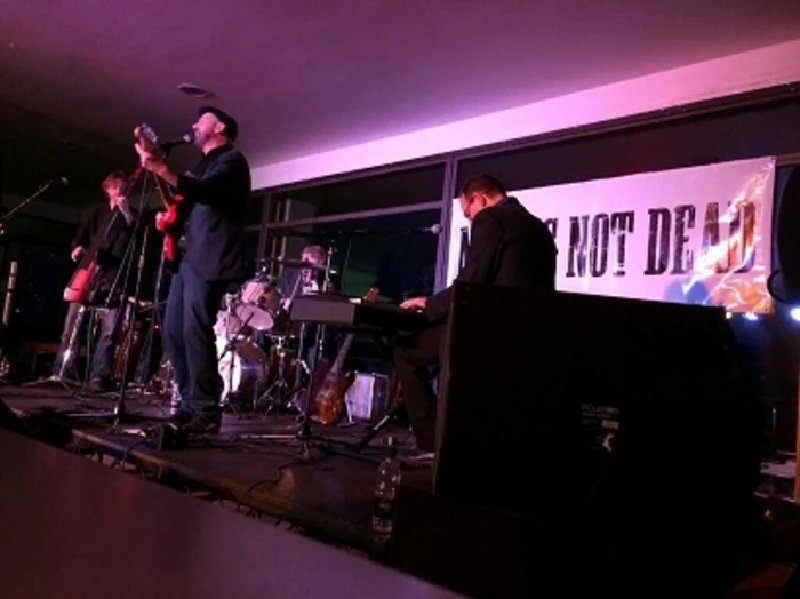 related articles
---
Manolis Famellos: Interview (2020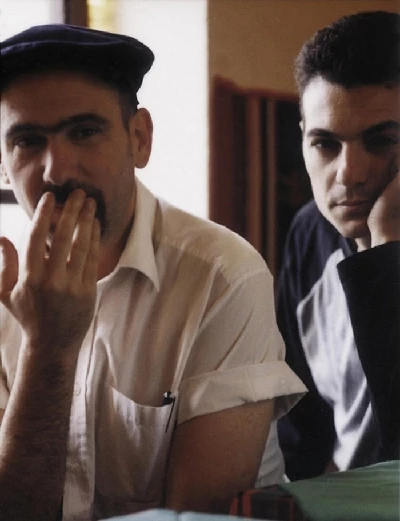 Producer and singer-songwriter Manolis Famellos talks to John Clarkson about the recording and re-release on vinyl of American Music Club frontman and solo artist Mark Eitzel's 2003 eighth solo album 'The Ugly American', which Eitzel worked upon with him and a group of Greek traditional musicians.
Pennyblackmusic Regular Contributors
---