---
published: 11 / 10 / 2012
---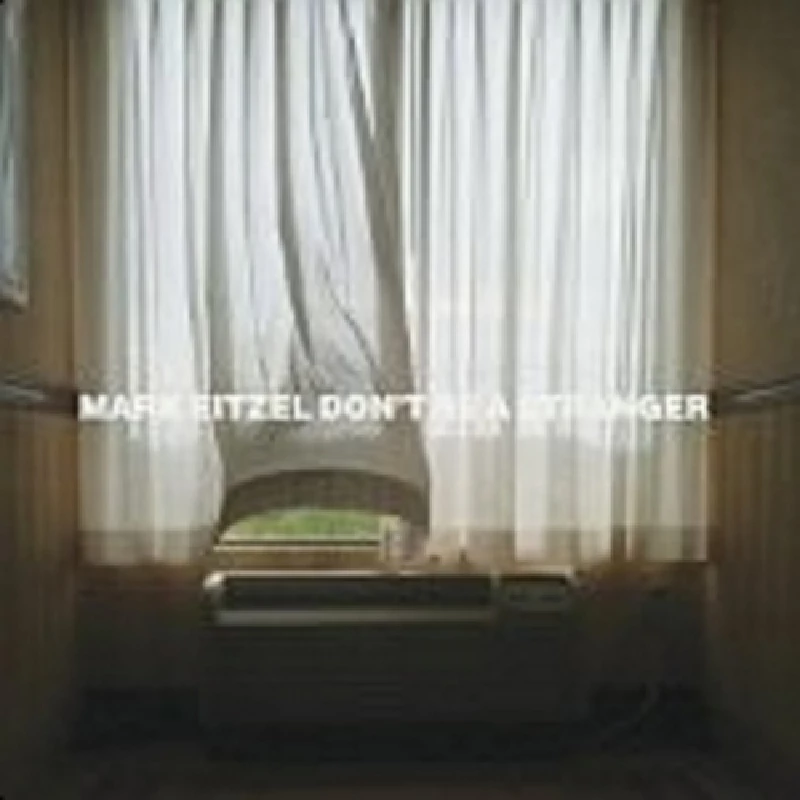 intro
Heartfelt and powerful latest solo album from ex-American Music Club front man, Mark Eitzel
Originally written as the next American Music Club album, 'Don't Be a Stranger' is now Mark Eitzel's latest solo album. The recording costs were helped by a friend that had won the lottery. It was started in early 2010, and influenced by a musical 'Marine Parade' that he wrote the music for and which was performed in Brighton. In May 2011, Mark suffered a heart attack that put him out of action until the following October and which has made him look at life differently. In addition to this former American Music Club drummer Tim Mooney passed away a few weeks back. 'Don't Be a Stranger' is to date one of his best ever pieces of work. It starts off with the ever so cheerful and typically Eitzel-titled 'I Love You But You're Dead'. It is actually very mellow on the ears, like a mellow American Music Club, and very easy listening. It is if on it all of Mark's pain has been erased. It flows like a refreshing rain on a very hot day, and was written after seeing the band Destroy All Monsters live. 'I Know the Bill is Due' finds Eitzel in self-confessional mood, and is as gentle and as graceful as Nick Drake on 'Five Leaves Left'. It begins as a totally solo number with just Mark and his guitar, but there are then some lovely orchestrated pieces towards the end which lift Eitzel's vocal even higher on this song about broken promises. On 'All My Love' Eitzel is like a lounge lizard. A soft piano backs a gentle drum beat, and there is almost a slow jazz vibe going on. Mark's vocal treads on top and could be a tribute to Van Morrison. 'Oh Mercy' is a song that calls out to a friend in need. 'Costumed Characters Face Dangers While At the Workplace' finds Eitzel doing what he does best. It features one voice, one guitar, and self confessional and sounding almost holy, his voice speaks to your very soul. As it moves along, piano and Christmas-like jingles lighten Mark's load. 'Why Are You With Me?' is light and jazzy, and Eitzel shows you on it that you are not the only person suffering in this world. 'Lament for Bobo the Clown' from its first notes and first words is a total tear jerker. It is a slow journey but worth the miles travelled. Mark's words wrap you up on it in total sadness. 'Break the Champagne' was written as an extra track near the ending of the recording. It has an early Cohen-like feel and, while a sadcore number, is full of joy. 'We All Have to Find Our Own Way Out' could be a suicide song, and is a slow piano piece. 'Your Waiting' is again reminiscent of Nick Drake. 'Nowhere to Run' ends the album, and, written at the end of album sessions, is soft and gentle and heartfelt, with lush strings giving it a joyful feel. A great album.
Track Listing:-
1
I Love You But You're Dead
2
I know The Bill Is Due
3
All My Love
4
Oh Mercy
5
Costumed Characters Face Dangers While At The Workplace
6
Why Are You With Me
7
Lament For Bobo The Clow
8
Break The Champagne
9
We All Have To Find Our Own Way Out
10
Your Waiting
11
Nowhere To Run
Band Links:-
https://www.facebook.com/markeitzel/
http://www.americanmusicclub.com/
https://twitter.com/markeitzel
Label Links:-
http://decorrecords.com/
https://www.facebook.com/Decor-records-135039223266792/
https://twitter.com/decorrecords
reviews
---
The Ugly American (2020)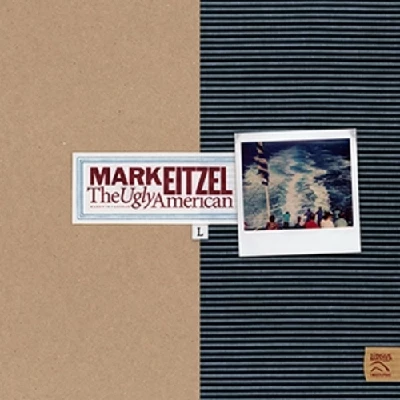 First-rate vinyl reissue of Mark Eitzel's controversial eighth solo album which was recorded with a group of Greek traditional musicians
related articles
---
Manolis Famellos: Interview (2020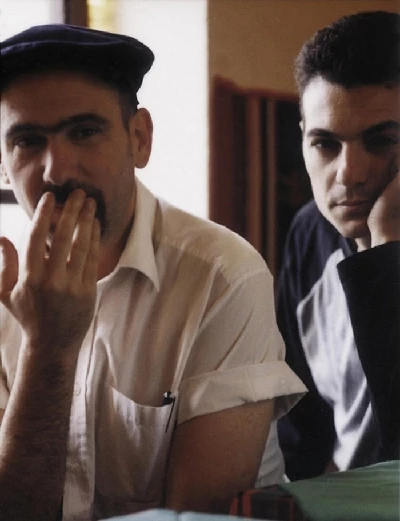 Producer and singer-songwriter Manolis Famellos talks to John Clarkson about the recording and re-release on vinyl of American Music Club frontman and solo artist Mark Eitzel's 2003 eighth solo album 'The Ugly American', which Eitzel worked upon with him and a group of Greek traditional musicians.
Pennyblackmusic Regular Contributors
---