---
published: 11 / 3 / 2019
---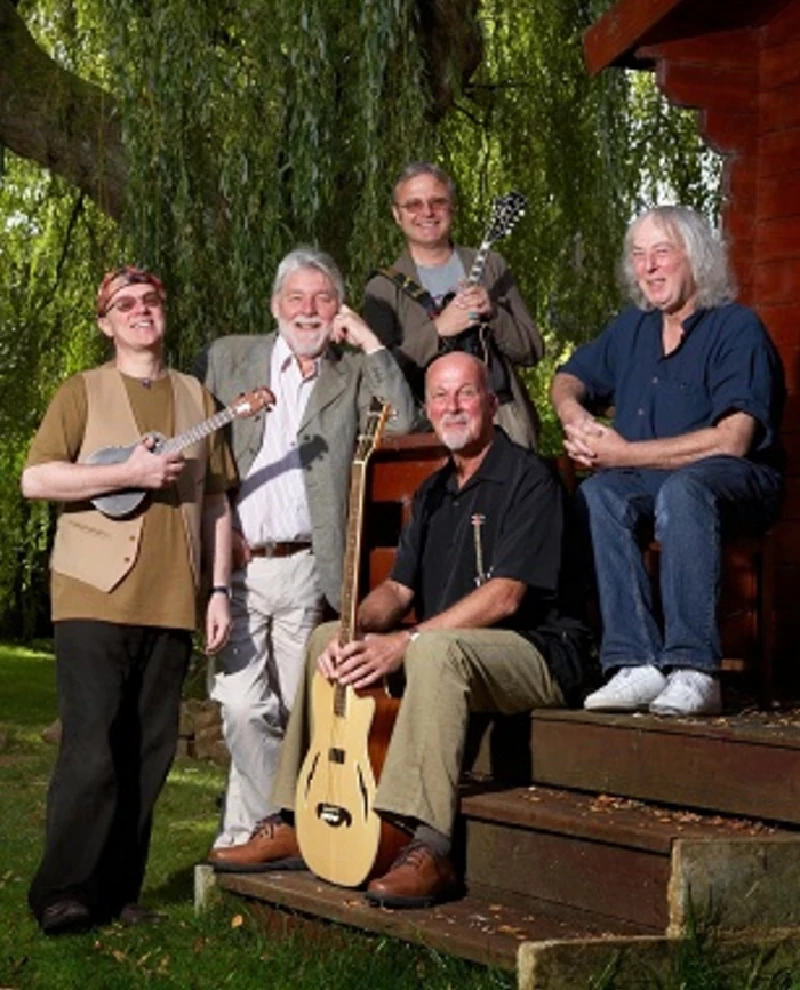 intro
Nick Dent-Robinson speaks to Fairport Convention guitarist and vocalist Simon Nicol about this year's 40th Fairport's Cropredy Convention which will take place in the village of Cropredy in North Oxfordshire in August.
This year's Fairport's Cropredy Convention is the 40th event organised by the band. As usual, it will take place in the village of Cropredy, North Oxfordshire and will run from 8 – 10 August. Fairport Convention will be the headliners and, amongst others, this year they will be joined by the Waterboys and Frank Turner as well as the gypsy punk act Gogol Bordello, Seth Lakeman, Richard Digance and brilliant guitarist and former Fairport member, Richard Thompson. Fairport founder Simon Nicol commented, "Fairport's Cropredy event has been a slow burning success. We are so glad it is now one of the best-loved, longest-running major festivals in the country." He went on, "For a bunch of old lags we are still pretty busy touring with no signs yet of slowing down! We just chunter along in our own amiable and leisurely way doing young men's work in old men's bodies. I am always amazed people still want to pay and come and see us. But thankfully they do." "Mind you, we have always been moderate by rock'n'roll standards and some big names used to mock us for that. Now they've either made their millions and retired or they have checked out of this world by burning both ends of their candles far too vigorously. Not that I'm ever smug, though. We all find it hugely rewarding when people follow us. Some of our audience have been loyal to the band for decades and might have preferred this line-up or that past line-up. The band has a great history that we are very proud of. But I don't want to just trade on that. We need to avoid the very real danger of turning into our own tribute band!" The 2019 Cropredy line-up will be Simon Nicol (guitar and vocals); bassist Dave Pegg; violinist Ric Sanders; singer, fiddle and mandolin-player Chris Leslie with Gerry Conway on drums. Anthems like 'Come All Ye', 'Matty Groves' and 'Fotheringay' will feature and, as always, an evening with Fairport Convention will be any folk-rock lover's dream!
Band Links:-
http://www.fairportconvention.com
https://www.facebook.com/Fairportofficial/
https://twitter.com/faircropfest
https://en.wikipedia.org/wiki/Fairport_Convention
Picture Gallery:-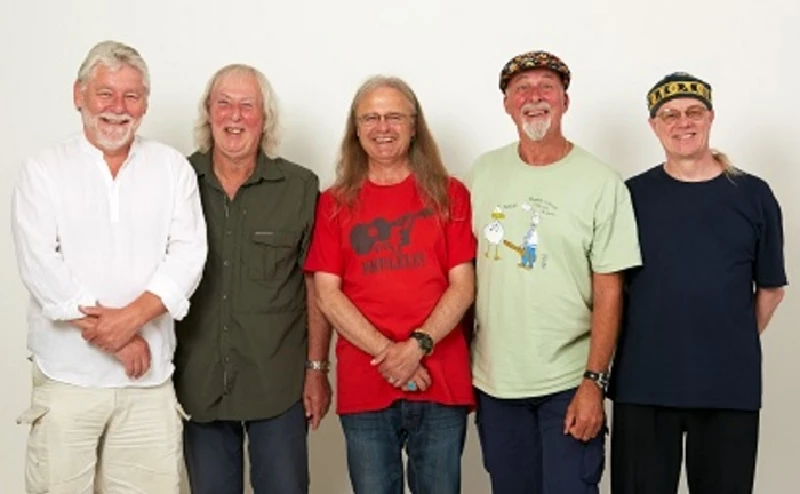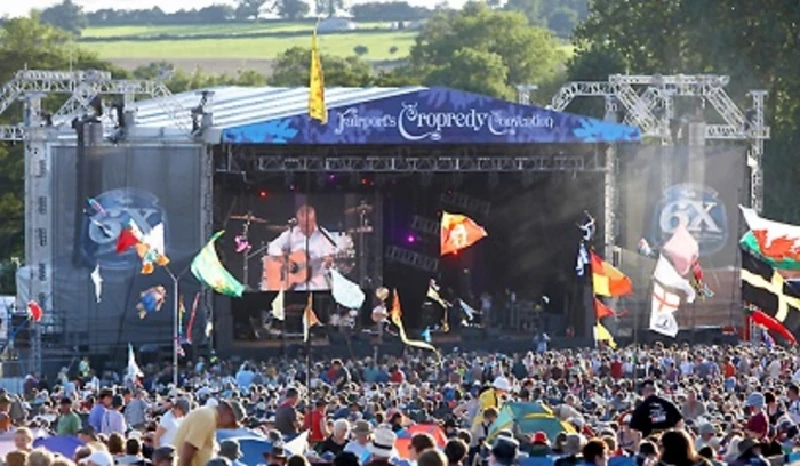 live reviews
---
Cropredy, Oxfordshire, 7/8/2014...9/8/2014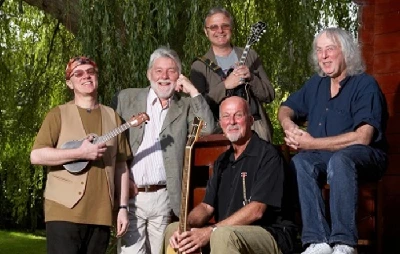 Nick Dent-Robinson enjoys this year's Fairport's Cropredy Convention, which as well as Fairport Convention also saw sets from Chas 'n' Dave, Marillion, Steve Hackett's Genesis Extended and remarkable Welsh singer-songwriter Deborah Rose
favourite album
---
Rising for the Moon (2013)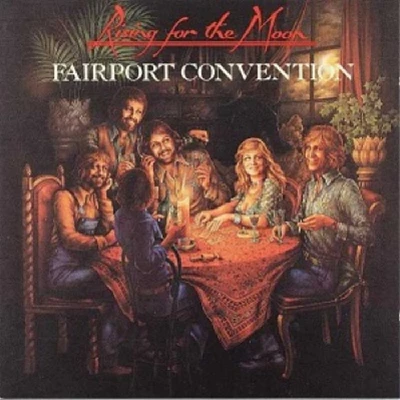 In our 'Re:View' series, in which our writers look back on classic albums from the past, Andy Cassidy examines Fairport Convention's 1975 album 'Racing to the Moon', which was the last of their albums to feature Sandy Denny and which has just been released in a new double CD edition
reviews
---
What We Did On Our Saturday (2018)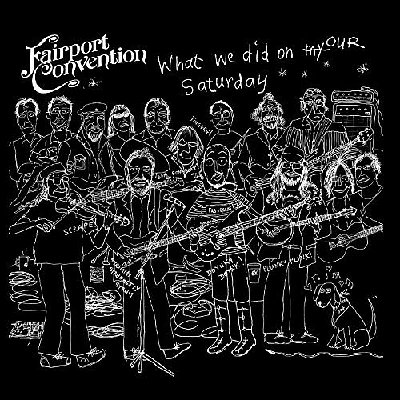 Enjoyable career-spanning live album from influential folk act Fairport Convention recorded last year during their fiftieth anniversary at their annual Cropredy Convention in North Oxfordshire
Live 1974 (2016)
related articles
---
: Profile (2021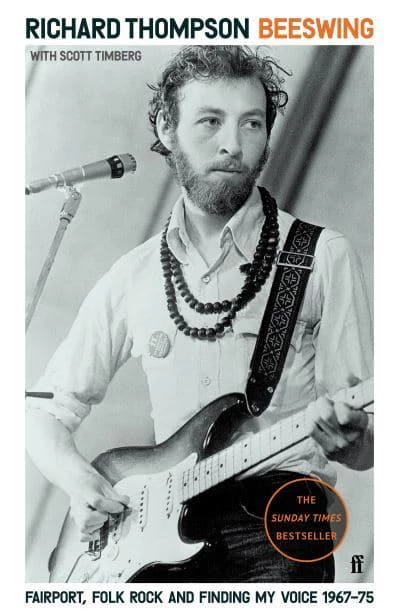 Nicky Crewe finds that the eagerly anticipated memoir from Fairport Convention co-founder Richard Thompson is a beautifully written and evocative reminder of a memorable time in his life.
Dave Swarbrick: Interview (2014)
Pennyblackmusic Regular Contributors
---