---
Zombies
-

Interview with Colin Blunstone
published: 10 / 5 / 2018
---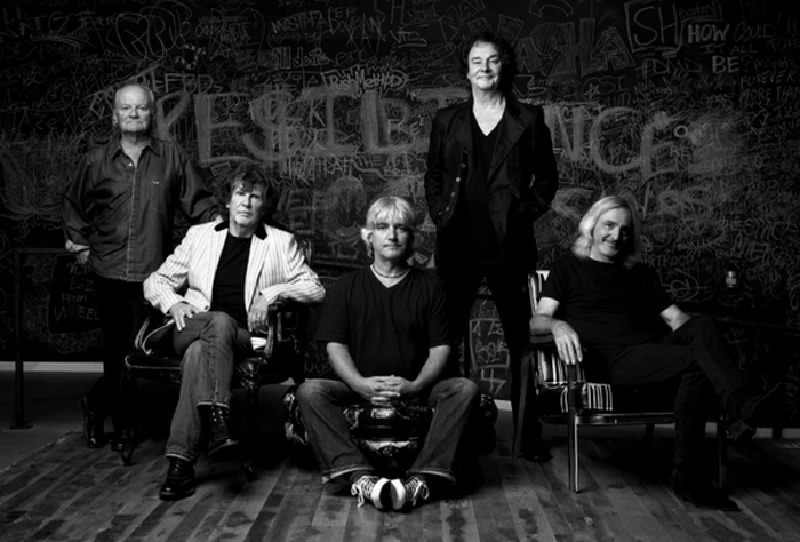 intro
Colin Blunstone's solo band will perform this April in the UK, as he concurrently continues his role as front man of the Zombies. He chats with Lisa Torem at a sold out show at City Winery, Chicago.
That versatile voice radiates passion, resilience and style. As far as the latter characteristic, his concerts, whether with the Zombies or with his solo band, showcase his impressive range and emotional intelligence. Colin Blunstone naturally seems to intuit whether a song requires subtlety, playfulness or a blues/rock ferocity. The St. Alban's native began his career at fifteen, meeting his fellow bandmates in front of, but of course, not in the pub. In the 1960s, with the Zombies, their record, 'Odessey and Oracle' became a hit only after they had broken up and after Al Cooper urged Clive Davis to consider the album a worthwhile release. Cooper's instincts were spot-on - the album continues to sell like hotcakes internationally. Coiin often suggests that things happen "by chance." Nineteen years ago after six gigs, the Zombies reformed, touring internationally with a new line-up to sold-out houses jam-packed with multi-generational fans. But during the first and the more recent reign, Colin kept up performing and writing original music for solo works. (One more may be in the works for 2018.) This year, he concurrently performs with the Zombies as well as with his own band in the UK. (From April 6-14, Colin will tour the Netherlands with one stop in Belgium and from April 20-27th, they will tour the UK. www.colinblunstone.net for details). Although we had enjoyed several previous phoners, Colin agreed to chat this time in person, prior to a sold out show at City Winery, Chicago. We talked songwriting, family, and even about chance, although I'm guessing that hard work, talent and determination also play into Colin Blunstone's magical formula… PB: Your solo show is around the corner. The last set list featured classics, contemporary hits, R & B covers and one by Duncan Browne. CB: There are certain songs that people expect me to sing, not necessarily just hits but certainly 'Say You Don't Mind' and 'I Don't Believe in Miracles' were two big hits in the UK, but songs like 'Misty Roses' people expect me to sing too. I have sort of a loose agreement with the Zombies that I won't do too many Zombies' tunes, so I will do 'She's Not There' and 'The Time of the Season,' but otherwise I only do Zombies tunes that I've written, so if you add up a few hits and a few tunes that people genuinely expect you to sing, you find you've probably got at least half a set together and then you start thinking about favorites that you never had a chance to play live before and you start doing a bit of research in your back catalogue. Also, at the moment, I'm following the idea that I want to start with energy, with up tempo tunes and finish with up tempo tunes and often we're asked to do two sets, so I want to start both sets with up tempo tunes, and suddenly a set starts to come together - you're only searching for two or three songs. I'm not sure if we'll be able to do anything new for this upcoming tour because there have been so many other things going on. I'm only back from America for about five days before we start the solo tour and so, just getting the guys together, we'll have one run through and then we're off so I think the set list will be very similar to the last set list that we played. PB: What is the current solo band line-up? CB: Steve Rodford of the Zombies is in the solo band too. He is my favorite drummer so I'm very lucky to have him in both bands, but otherwise the solo band has changed over the years. At the moment, there's a keyboardist, Pete Billington, who leads the band. We will sort out the running order and the arrangements between us. We have Elliot Mason on bass and Manolo Polidario on guitar and Dale Hanson, the sound guy and engineer for the Zombies. He engineers for us as well. We have the same driver, so a lot of the people are in both bands. It's similar to the Zombies: drums and bass, guitar and keyboards. Every once in a while, I'll have a string quartet or quintet and I'll do some of the string arrangements that were on, especially, my early albums. PB: I wanted to express my deep condolences on the passing of bassist Jim Rodford (Kinks, the Animals, Zombies bassist, who died in January). Soren Koch has stepped in, but I'm sure it's been a scramble. CB: I was talking to Jim on the phone on Friday night. That was the last phone call I made. And the first phone call, Saturday morning, was Steve, his son. Jim had had an incredibly, bad fall and was dead. I'd been talking to him a few hours before and I couldn't believe it. We were all in shock, but had to make a decision about whether we were going ahead with the American tour, less than three weeks away. We said, "I think Jim would have wanted us to go ahead." He was a "show-must-go-on" type person. So we agreed with all the promoters that we were going to do it before we got a bass player and then thought, what are we going to do? The way we got Soren was Rod Argent's brother-in-law works for Paul McCartney, and through that he meets a lot of top musicians. He suggested a European bass player that he thought would be ideal, but wasn't available and then suggested Soren. We hadn't met him. So it was from Rod to his brother-in-law to another bass player. Soren came over, and what we quickly established was, that before we knew him, he'd come to London to see our 50th Anniversary Celebration of 'Odessey and Oracle' at the London Palladium and he'd also come over to our 40th Anniversary. He was really into the Zombies, but first and foremost he's a wonderful musician. He plays guitar and bass and is a very, very good bass player. He didn't just know the bass parts, he knew the harmonies and that's quite rare. And, on top of that, he knows most of our records. This sounds really strange, but he came in and he knew most of the songs. We'd only played through the set once in the UK, about twenty songs, and the next thing we were in New York. He's a wonderful person and a great, bass player. We were so lucky to have someone who could just walk in and do it… PB: 'Any Other Way' is one of my favorite Colin Blunstone originals. It was inspired by a romantic situation… CB. Yes, it was. A lot of my songs are inspired by real events. They don't all have to have happened to me — I might have observed an event that triggers the idea for a song. That song in particular, as you get older, you have to rely on memory a little bit. I've been married for thirty years. I'm not going to be talking about wild and on-the-road romances. The idea for that song does come from actually two different people that I knew when I was younger and I did almost feel a bit guilty writing about two different people and fitting them together. I was wondering if anyone would see the joint in the song, where one person fades out of your life and another person fades in (Laughs). But there was a girl I knew and she made a huge impression on me when she walked into the room. "I remember seeing you standing there/Alone in the crowded room." (Colin sings a few lines). What happened? And then I ran out of ideas (Laughs). And then it sort of merged into something else… PB: I asked you if it was based on a romantic interest, because 'Any Other Way', to me, yields a broad spectrum and could also be about compromise, a topic rarely raised these days… CB: One of the wonderful things about lyrics is that it means to the listener what it means to them. It may not be at all what the writer was thinking...And sometimes I think a writer shouldn't say what he was thinking because he can spoil it. That's one of the great things about lyrics. It can mean different things to different people. PB: With producer Alan Parsons, you worked on 'Old and Wise' and other demonstrative material, but that one seems to be a stand-out with your fans. CB: Alan's a lovely guy. He was working at Abbey Road, where we did 'Odessey and Oracle,' that's where I met him. I found that he lived quite close to me and on a Saturday morning we would often see one another at a pub called The Floss in Hempstead Village and when he started making albums, he wanted me to sing on the first one, 'Tales of Mystery and imagination', but I was living in America at the time, so I couldn't But on the second one, 'Pyramid.' I sang, 'The Eagle Will Rise Again' and after that, I sang on about five or six of his albums. I think most people associate me with 'Old and Wise' from 'Eye in the Sky'. Last January, we both went on the Moody Blues Cruise, a huge liner which goes out from Miami for about five days, the Moody Blues were headlining and then the Zombies and Alan Parsons Project and he asked me to sing. It was the first time I sang live with them. It was great. He did two shows and I sang 'Old and Wise' twice. So even though he asked me to sing one song, I sang it twice. It was great and I enjoyed it. PB: How does it feel to sing that song now as an older person? CB: Perhaps a little bit different, but I just think it's a very emotional song. I always feel completely caught up in the performance when I sing it. I play a lot in Holland and that song is a very big request, out of all proportion to its chart indications. It means a lot to the people there and I'll tell you that I feel a big responsibility when I sing that song because I know it's so important to so many people. And I can often see people in tears in the audience and it makes me feel very emotional and it also makes me feel a sense of responsibility, that I want to deliver that song, as I do all songs, but particularly that one. I want to deliver that absolutely to the best of my ability. PB: When the Zombies first recorded 'Time of the Season,' did you predict that the famed "sigh" would become such a contagious hook? CB: No, it was completely spontaneous. We often talked about that. Abbey Road only had four-track machines. We followed the Beatles into Abbey Road when they'd just done 'Sgt. Pepper' and they'd just managed to get two four-track machines running together, which, strangely enough, gave you seven tracks, rather than eight tracks. But for the first time, we had some extra tracks to play with. We'd always recorded on four-tracks machines, which most people had until then. The lead and backing vocals would go on one-track, the keyboard and guitar on another track and the bass and drums on the fourth track. You could only alter those tracks independently. So if you wanted to alter the bass, you would be altering the drums as well. That's how recording was in those days. For the first time, we had these extra tracks and we also had fantastic engineers. Alan Parsons was in and out of the control room, but it was mostly Peter Vince and Geoff Emerick that recorded. We were sitting here and Rod said, "I can hear something here." He did it. I didn't do it. He just went up and did it. And that was the other thing about recording at Abbey Road, we had an incredibly small budget and we had to record very quickly. We rehearsed extensively before going into the studio so that the arrangements and the keys were all set. We were just looking for performance. We didn't go in there to try to find a way to play a tune. We knew we were going to play it. And in fact we did that with our most recent album, as well, on purpose. We played it practically live and we rehearsed extensively. We knew what we were going to do. But with 'Time of the Season,' that song had only been finished in the morning and we recorded it that afternoon. It was the last thing we recorded on that album. It was Rod's idea and I wasn't absolutely sure of the melody. PB: It's a great one, but I'd say tough for the singer. CB: There are some strange things in there. Rod and I talk through the phrasing on a lot of the songs. When I think of his songs, we've been really through it with a fine-tooth comb to establish the phrasing, but we really didn't have the time… So, I often tell the story, Rod was in the control room and I was in the studio, trying to get the vocals together, and, in my defense, I got a red light up here, saying that we're using up recording time and I've also got a big clock right in front of me. I knew we were running out of time. Rod was just trying to coach me through it through the intercom. Rod said, "It's not quite right, Colin. This note needs to be pushed. You need to be on the beat," and we got to the point where I could see the clock and I said, "Listen, I probably used very bad words. If you're so good, you come in here and you sing it." Remember this is a control room full of people and he said, "You're the lead singer. You stand there until you get it right." It always makes me laugh because the theme of the song is, "the time of the season for loving" and there was us, at the same time, going at it, hammer and tongs, just to try and get it right, and it was odd that we did. Rod will say tonight that the album sells more now than it did when it first came out. Every year it sells more and more. We had a Chanel commercial about two years ago and Eminem covered 'Time of the Season'. He sampled our track and added to it so that worked out very well for us. From a prestige point of view, it's great, and also from a financial point of view. And I'm told there's a milk commercial at the moment on national TV. It's funny, but these things can be really important, first, just from a profile. We're also very lucky about getting songs in films. There's one quite recently ('All The Money in the World,' 2017) about J. Paul Getty, a very rich guy whose grandson gets kidnapped. 'Time of the Season' was in that. These things are great for profile. If you're in a major film or you get a major commercial, it may not be as artistically gratifying as having a record recognised, but from the point-of-view of your profile it's hugely important. And if you get a big commercial, often people think that that's the hit. The only country in the world in which 'Time of the Season' wasn't a hit was in the UK. It's just strange how in different countries you have different hits. It's very important to talk to the promoters when you travel to other countries. Sometimes you get a huge shock; the songs that they want you to play are just obscure B-sides, but in that country it was a hit. PB: You began your musical career as a rhythm guitarist. Did that influence the sonic landscape of your original tunes? CB: For me, I was influenced by the Beatles, as every British musician of my era, was but apart from that, one of the biggest influences on me, as a singer, is Rod Argent because I learned to sing professionally from singing his songs. As I said, we always discussed the phrasing. And Rod will often say that he learned to write songs from my voice. And still, subconsciously, every song that he is writing comes from my voice and I've heard him say that many times. I was inspired by Rod and Chris White, because I didn't know they could write songs until they did it and that really inspired me, but in later life I actually shared a flat with Duncan Browne, who is a wonderful classical guitarist and he used to play all day long. There were three of us sharing the flat: his manager, Duncan Browne and myself. And we all played a bit, but Duncan was really good and I think he to a large extent sent me on my way as a songwriter. Just hearing him play and watching him play, I've never, ever tried to copy anyone, but it really influences you when you're around someone every day; hearing them play every day. Duncan Browne was a huge influence on my writing. Sadly he died about ten or twelve years ago. He was very young and it was a great shame. But if anybody has a chance to look it up, he recorded four or five magnificent albums. PB: Tell us about the place in which you you were raised. CB: We went to school in a place called St. Alban', which in Roman times, I think, had been the capital of England. Verulamium was the Roman name for it and that is quite tranquil and beautiful and it's one of these places that has gotten more beautiful with time. A lot of places in England are not as attractive now as they were. I come from a place down the road called Hatfield, which is a little rougher than St. Albans. It's a "new town." In the Second World War London was very, very badly bombed and one of the solutions was to build these new towns outside of London and one was Hatfield. And it means that people were uprooted from their neighbourhoods in London and just deposited in these brand new houses and with that came social problems because people lost their roots. Especially teenagers were a bit wild. It wasn't as tranquil. It was a whole, different world. There's a very, old house, Hatfield House, which is the country seat of democracy in Salisbury and Queen Elizabeth I, when her sister Mary was Queen, we're talking 1500 or something, she was imprisoned in Hatfield House. Although she was allowed to go into the park, for all intensive purposes, she was imprisoned there. The story is she was told that she had become queen when she was sitting under this vast Oak tree, of which there is very little left, but if you go to Hatfield House you'll see a lot of wonderful history. PB: Having come from such an environment, what was it like when the Zombies came to New York in 1964 to perform at Murray the K's Christmas Show at Brooklyn Fox? CB: First of all, all British musicians want to come to America. Besides being such an exciting place to come to, it's the home of rock and roll. It's the home of the blues. It's the home of jazz. It was such a dream come true, such a wonderful adventure. And of course New York with its marvellous skyline was extremely exciting, but a little bit intimidating because here we were booked to play with many of our heroes. Dionne Warwick, who we'd already played with; Patti La Belle and the Bluebells, Ben E. King, Chuck Jackson, the Shirelles — there were fifteen or sixteen acts on the bill, so we were a little intimidated, but it was so welcoming. They were fantastic. We got to know them really well because It was ten days, and about six shows a day. Just went round and round. And it was over Christmas, so there was a backstage camaraderie that perhaps you don't normally get. It was wonderful and I didn't spend a lot of time with Murray the K. PB: Our American DJs were known for their over-the-top personalities. CB: He was okay. In some ways, I was just watching him and learning. I wasn't aware at that time of DJs being like him. The UK often followed. A lot of DJs were on the pirate boats. Eventually they were closed down and went to the mainland; now DJs are very similar to him. PB: When not fully engaged in music, what do you enjoy? CB: I love being at home and spending time with my family. My daughter doesn't live at home, so an ideal day for me is when she comes home for the weekend. We'll have a couple of nice meals and just sit around, telling stories and thinking about the past and making each other laugh. Family is very important to me. I'm very proud of her. She's a doctor now so she has a very interesting life. I love sports, so I'll watch just about any sport, live or on TV. I support England at anything that they play. It doesn't matter what it is. I support England. I still go back to my old days of guitar playing. I find it very therapeutic and of course I'm always trying to write songs as well. I'm not a prolific writer. I don't write a lot of songs. PB: But when you do, they really touch the heart. CB: I'm so glad to hear you say that. We played 'Any Other Way' in Nashville and there was a lady songwriter who just wanted to talk about that song. It must have done the same thing to her. PB: If you could relive the past, are there any things that you might do differently? CB: There's probably quite a few. I tried to be a good son, but with hindsight I look back and there are a lot of things that I wish I'd done differently. I was an only son. Only child. I think I could have done things a lot differently, so that is a big regret. I remember when the Zombies first finished. It probably was the right thing to do. We'd run out of ideas and energy and it felt quite natural for us to walk off and do other projects, but it would have been interesting if, instead of breaking the band up, we'd kept together, because in nine-months-time we would have had a huge, hit record in the States and it would have been interesting to see what we would have done next. I know the other guys have got no regrets at all. I didn't really regret it. It's just that I'd be interested to know what we might have done if we would have kept going. PB: Thank you so much, Colin. Is there anything you'd still like to add? CB: All of my solo tour dates are on my website: www.colinblunstone.net. We'll be playing about ten dates, mostly in England. And before that seven or eight dates in Holland. I'm looking forward to it because it really is a very different set. We do that purposely. 'She's Not There' and 'Time of the Season' are the only Zombies tunes I'll play… PB: Thank you. The Zombies will be playing the following summer UK dates: Sat 2-Jun Thornden Hall Eastleigh Wed 6-Jun De La Warr Pavilion Bexhill On Sea Thu 7-Jun Theatre Royal Margate Sat 9-Jun The Secret Festival Essex Tue 12-Jun Tramshed Cardiff Wed 13-Jun Leamington Assembly Leamington Spa Thu 14-Jun Shepherds Bush Empire London Sat 16-Jun Queens Hall Edinburgh
Band Links:-
https://www.thezombiesmusic.com/
https://en-gb.facebook.com/thezombiesmusic/
https://twitter.com/TheZombiesMusic
http://www.colinblunstone.net/
https://en-gb.facebook.com/colinblunstone
https://twitter.com/colinblunstone
Play in YouTube:-
Have a Listen:-
Picture Gallery:-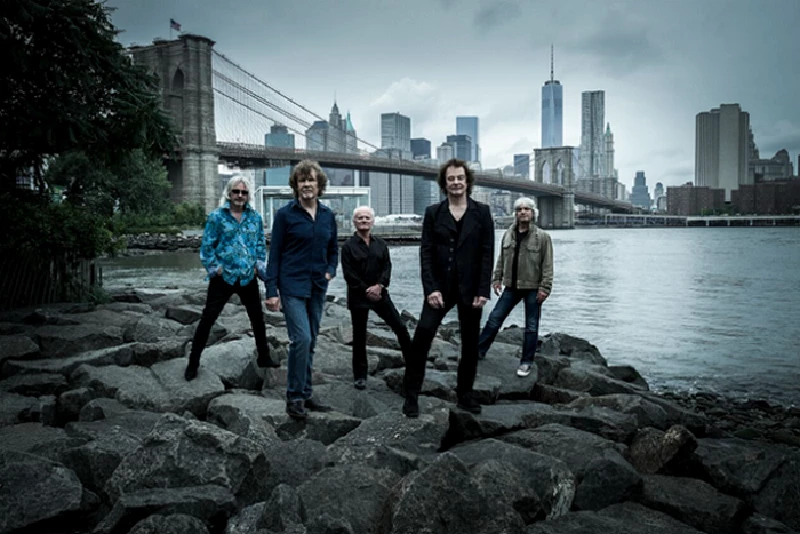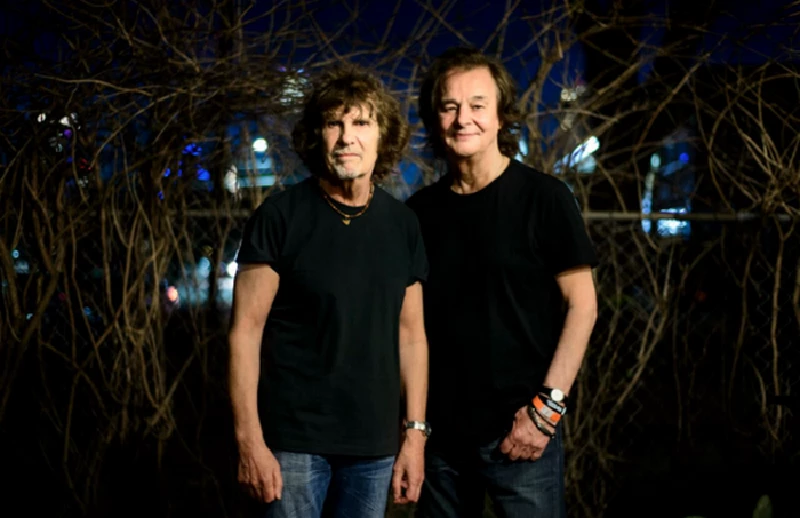 profiles
---
In the Beginning (2019)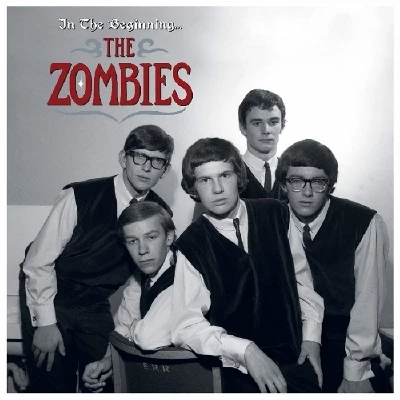 Adam Coxon profiles 'In the Beginning', a new five LP vinyl only only box set of early Zombies recordings.
photography
---
Photoscapes (2015)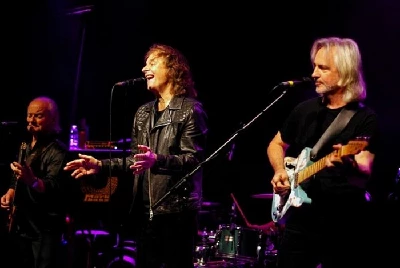 Darren Aston takes photographs of iconic 60's band the Zombies at the Arts Club in Liverpool
reviews
---
Breathe Out Breathe In (2011)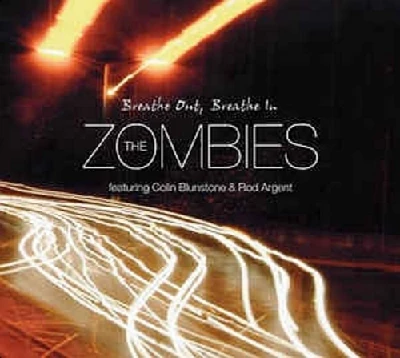 Occasionally effective latest album from influential 60's act the Zombies, which, however, doesn't unfortunately match up to the classic work of their past
Pennyblackmusic Regular Contributors
---