---
published: 22 / 9 / 2021
---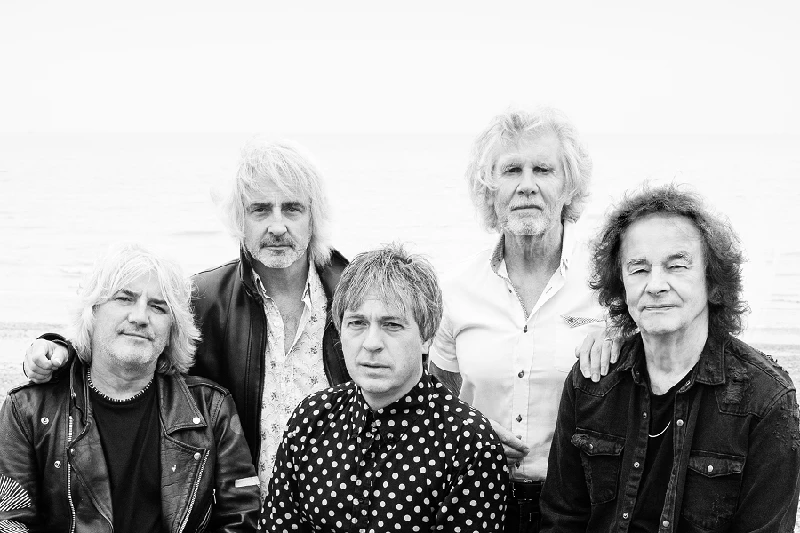 Zombies singer/songwriter Colin Blunstone was only ten when he met his relative, Frank Blunstone, a winger in the 1950s and 1960s for Chelsea Football Club. That brief encounter made a deep impression. Since then, Blunstone has demonstrated an undisputed love and loyalty for the team. As a longtime musician, Blunstone also relates to the trajectories of the key players. When asked about similarities between football stars and rock stars, the frontman pauses. Like major sports figures, he says, he takes the challenge of being in the public eye seriously. He has always been a positive role model for fans. He and his bandmates are excited about the performance that will take place on 4 March next year at Under the Bridge,. Blunstone credits the entrepreneurial Roman Abramovich for developing the spot into an illustrious forum for worldwide spectators. He sees the Zombies appearance as a way to "reconnect sports and music fans" and increase their visibility in both areas. While he isn't always able to devote the time to watch his favourite team, he remains supportive. He loves having the opportunity to view the games, preferably when alone, without extraneous interruptions. Perhaps it was fate that the 'Odessey and Oracle' mega-hit, 'Time of the Season', would accompany the team's brand-new promotional video and the unveiling of the eye-catching, sparkling blue kit, emblazoned with Chelsea's trademark moniker. Team members including Callum Hudson-Odoi, Mason Mount Hakim Ziyech explore hip-hop beats against vibrant flashes of the swirling, psychedelic imagery that exemplified the 1960's hippie era. The footage was filmed in west London, an area which was an epicentre of "swinging" fashion back in the day, an area that Blunstone and his bandmates hold in high regard for its cultural impact on generations to come. It's been a challenging and unprecedented year for the music industry. The Zombies are well-known for their ambitious touring schedules, which, of course, came to an abrupt halt due to Covid-19 and the subsequent lockdown. Worldwide reactions have varied. Some people have endured by finding new pathways financially; a few lucky ones have thrived creatively, and many others have undergone depression. How has this unexpected crisis-affected Blunstone personally? He admits to staying home more; his wife has been ill, so he's grateful to be there for her, but at the same time, he acknowledges that a lack of social discourse has taken its toll. Blunstone feels a need to "reintroduce himself to the art of conversation." He's quick to add that the Zombies have made the best of the situation, which brings our conversation to the topic of the "World Tour in One Night," which, he explains, is a livestream scheduled for 18 September of this year. The stream will reach fans in Africa and South America, where the band has never had an opportunity to perform. He also mentions that fans will "have an opportunity to interact with the musicians", and he's excited about that prospect. While Blunstone points out the far-reaching capacity of the stream, he is equally enthusiastic about the actual performance space. "We did the concert live at Abbey Road Studios, where we recorded 1968's 'Odessey and Oracle.' We prefer to perform songs live in the studio, although many musicians don't do things this way anymore. We love the energy. We'll feature a few tracks from our upcoming album, our first since 'Still Got That Hunger'. Maybe we'll have finished recording the entire album by that point in time." The group had a magical time when creating 'Odessey and Oracle.' "As the Beatles were walking out of the room, we were walking in," Blunstone explains. John Lennon had left behind the mellotron used for 'Strawberry Fields'; the unique instrument curiously found its way into the Zombies' award-winning acetate. Blunstone, who began performing at about fifteen, has kept his voice in remarkable shape. Ironically, Rod Argent was once slated to be the lead singer, with Blunstone serving as rhythm guitarist. They switched gears immediately once privy to each other's gifts, with Argent concentrating on keys and songwriting and Blunstone manning the mic. Blunstone can hit high notes seamlessly, especially on songs such as 'Say You Don't Mind'. He has made a name for himself as a singer who can go from a passionate whisper to a bluesy growl in a Guildford-minute. But keeping in vocal shape has required discipline. Blunstone uses a vocal coach and practices exercises three or four times-a-week; even more during a tour and even while driving his car. "If you see me in my car, and I look like I'm talking to myself," he says, with a warm laugh. "Don't think I'm crazy." Some equate being in a band with being in a life-long marriage. That being the case, I suggest that Blunstone's relationship with Argent is one of the longest "marriages" in rock 'n' roll history. He looks back at their initial formation and continued success with fondness. He's elated that today's youth is enjoying the Zombies' discography. It doesn't seem that long ago that he was in their shoes. "When Rod and I first met, we were only fifteen. I thought it would be a two or three-year adventure," Blunstone muses. Then, matter-of-factly, he states: "It was a surprise." That "adventure" has resulted in illustrious recognition. The album that fueled The Zombies' fame, 'Odessey and Oracle,' is ranked 100 on Rolling Stone's list of the 500 Greatest Albums of All Time. Their signature songs, 'She's Not There,' and 'Time of the Season', frequently appear in films and commercials. Choirs, hip-hop artists and conventional crooners have covered their material. Their concert performances have historically sold out since the group's reformation in 2004. The band is still reeling from the alchemic night in which they received the Rock and Roll Hall of Fame Award in 2019. Blunstone recalls: "I had my wife with me. It was just a perfect day. We got to meet the other acts, who were there with their friends and family. It was a little emotional, yet I didn't feel as intimidated as I thought I would, performing in front of 17,000 people." But being a Zombie takes discipline and hard work. Since the band members started their careers so young, I wondered if Blunstone felt any pangs of regret. Did going to "all-boys" schools have an impact? Did they idealize their female fans, having not had exposure? "It was surreal. I remember we felt very lucky to experience that kind of life, but we endured high-pressured circumstances," Blunstone says. "We missed out on parties and everyday interactions with young girls; mostly, our interactions involved meeting girls backstage. I got used to young women coming up to me, but I wasn't used to going up to meet them. Socially, I'm a little bit inept." Yet the world seems to view the modest Blunstone from an alternative lens; fans and industry folk that have met him often describe the singer as exceedingly polite, reserved, kind, and possibly shy, but definitely not inept. When performing, that voice displays the full spectrum of emotion. The Zombies have undergone significant changes since their genesis. It's been 60 years since founding members Paul Atkinson, Chris White, Hugh Grundy, Rod Argent and Colin Blunstone first conducted official business outside the Blacksmith's Arms in St. Albans, which now bears a blue plaque honouring the occasion. Ironically, the boys were too young then to share a pint inside . The Zombies line-up currently consists of Blunstone, Argent, guitarist Tom Toomey, Scandinavian bassist Soren Koch, who replaced the late Jim Rodford (who also played in the Kinks and was Argent's cousin) and drummer Steve Rodford. Songwriter Chris White proudly performed with the band during the Rock and Roll Hall of Fame event. Few bands have enjoyed such a fruitful and mutually supportive legacy, with members lauding each other's successes. Blunstone maintains an active, solo career. Unlike other rock groups from the era, the band is also thriving creatively, often noted for being scarred by grudges, lawsuits, ill-will and substance abuse. It's not easy to pull through a pandemic, and of course, the world is still in the process of making sense of it all. Still, the Zombies livestream stands as a positive step towards bringing the band's exuberance into our living rooms. Hearing newly-birthed tracks from their upcoming album will be icing on the cake, and hopefully, we'll soon enjoy the band's re-entrance into the live arenas. The iconic Frank Blunstone has many reasons to be proud of his musical cousin (according to Blunstone, they may be "second cousins, once-removed"), for they've both cultivated a distinguished fanbase and inspired the masses through their affirmative efforts. We can attribute this phenomenon to DNA or old-fashioned hard work and determination, but I'll leave you with this thought: when I spot a brilliant patch of blue or hear the strains of that sing-able, sixties anthem, I'll thank them both.
Band Links:-
https://www.thezombiesmusic.com/
https://en-gb.facebook.com/thezombiesmusic/
https://twitter.com/TheZombiesMusic
http://www.colinblunstone.net/
https://en-gb.facebook.com/colinblunstone
https://twitter.com/colinblunstone
Play in YouTube:-
Have a Listen:-
Picture Gallery:-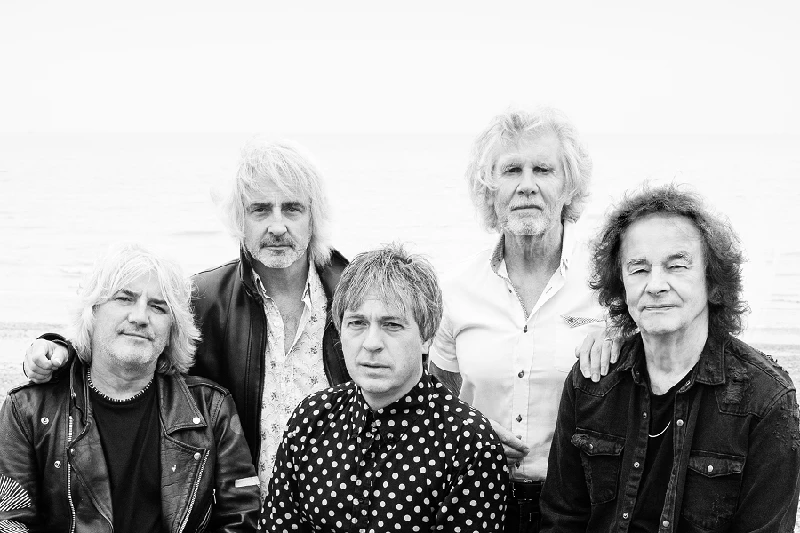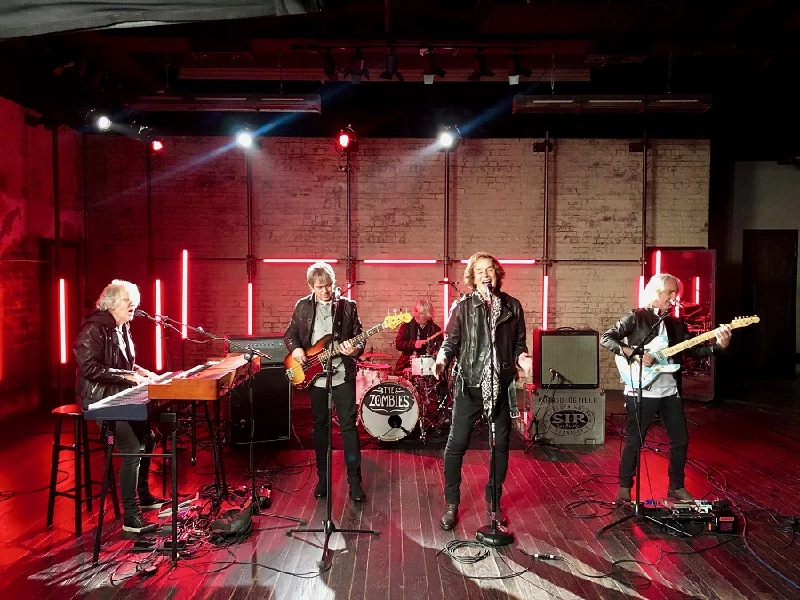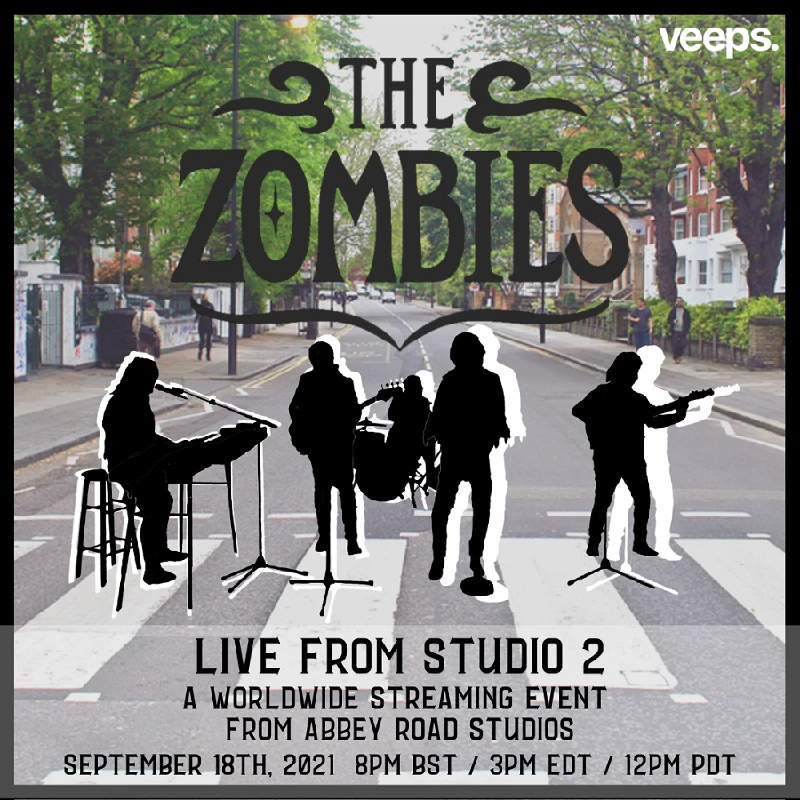 Visitor Comments:-
1976

Posted By: Eoghan Lyng, Cork on 24 Aug 2021
Very nice work!
---
intro
Colin Blunstone, the frontman with The Zombies, talks to Lisa Torem about their plans for a worldwide stream on September 18th, an upcoming album and how their classic hit 'Time of The Season' is being used to promote the launch of the new Chelsea FC kit.
profiles
---
In the Beginning (2019)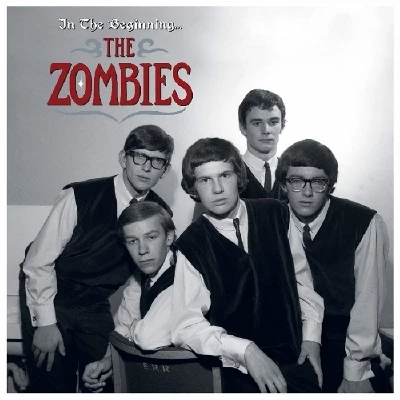 Adam Coxon profiles 'In the Beginning', a new five LP vinyl only only box set of early Zombies recordings.
photography
---
Photoscapes (2015)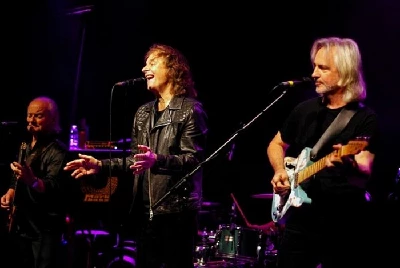 Darren Aston takes photographs of iconic 60's band the Zombies at the Arts Club in Liverpool
reviews
---
Breathe Out Breathe In (2011)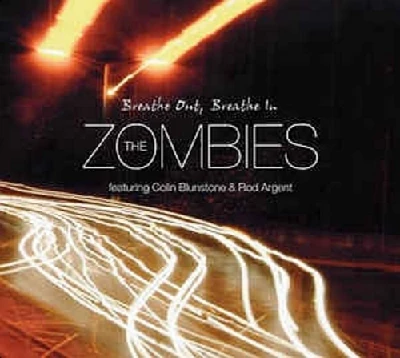 Occasionally effective latest album from influential 60's act the Zombies, which, however, doesn't unfortunately match up to the classic work of their past
Pennyblackmusic Regular Contributors
---