---
Fall
-

Ten Songs That Made Me Love...
published: 26 / 3 / 2018
---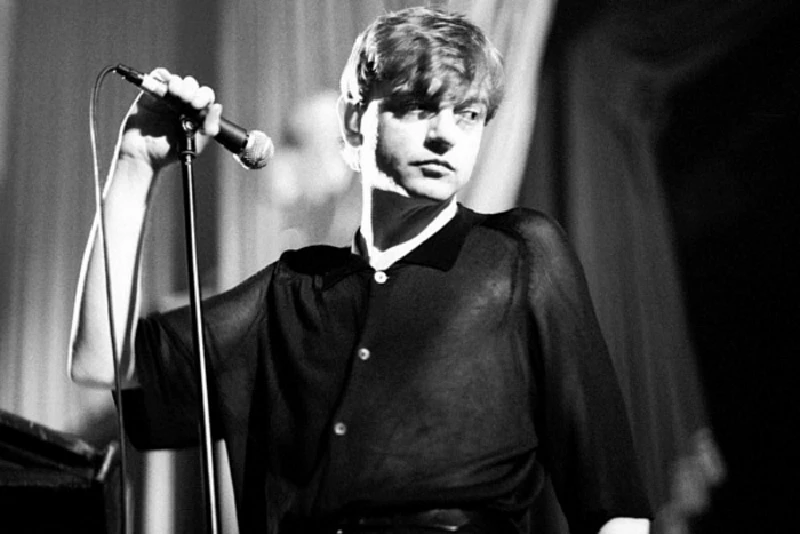 intro
In 'Ten Songs That Made Me Love..' Jon Rogers writes about he went from being a so-so fan of the late Mark E. Smith's The Fall to an absolute fanatic as he reflects on his favourite songs by them.
The Fall, under the command of Mark E. Smith, produced some 31 studio albums, at least 32 live albums, countless compilations and loads of singles – and that has to be whittled down to just ten songs. It would be easy to waffle on about just how great they were, about how they could be utterly spellbinding one minute and then seemingly on the point of complete disintegration the next – and quite often both at exactly the same time – both on record and live. But there's no point. Needless to say, there's barely a day that goes by when I haven't played at least one Fall song. 1. 'Idiot Joy Showland' The Fall nearly cost me my job. Seriously. At the time I was working freelance for a monthly music title where the editor was a huge fan. Stupidly I blurted out one day that I didn't get The Fall and I wasn't impressed. The editor's reply was simply: "Do you want to carry on working here?" I got the distinct feeling he wasn't joking. It was time to do some homework. I got the band's PR to send over their latest offering, which turned out to be 'Shift Work' and thought I'd better give it a spin. Whatever it was, something clicked and the band just made a lot of sense suddenly. I've no idea what 'sense' that was (and I've been trying to work that out ever since). And 'Shift Work' is really only a half-baked album. With hindsight, not even close to being their best, but listening back then, it was something of a revelation. The key song from the album turned out to be quite emblematic of the band – Smith singing about music, with his focus on this occasion, berating what was at the time the 'Madchester' scene: "Idiot groups with no shape or form" who lived out "some ad man's dream". Then the floodgates burst up and I devoured as much of The Fall as I could take… 2. 'Leave the Capitol' This was typical of Smith's riff 'n' rant style that he had perfected over the years – he was a master at coming up with a great hook that would be repeated over and over whilst he ranted on about whatever had caught his eye at that moment. This time it's his hatred of London, or as he calls it "this f**king dump" on 1981's mini album 'Slates'. If I'm ever driving out of London on some trip, this invariably gets cranked up on the car stereo. 3. 'Deer Park' The entirety of what is possibly The Fall's great album, 'Hex Enduction Hour' is possibly worthy of having a good argument to be included in this list. But instead of the obvious 'Hip Priest', which to many fans is the band's signature song, I've gone with 'Deer Park'. Taking inspiration from Norman Mailer's satirical novel of the same name about an artistic enclave, Smith takes a savage swipe at Rough Trade and its owner Geoff Travis, who at the time had offices in London's postcode of W11, Ladbroke Grove and band and the label had fallen out with Smith, blasting Travis' staunch left-wing ideology which he thought hampered anything getting done. The re-issued, expanded edition also has a great live version of the song as well as a blistering, relentless version of 'And This Day'. 4. 'Rebellious Jukebox' Taken from the band's rough and ready debut album, 1979's 'Live At The Witch Trials', 'Rebellious Jukebox' set out the band's template of putting a desire for artistic expression over the technical ability to deliver it. The Fall's debut is spit and sawdust and clearly recorded on the cheap but still delivers in droves. 5. 'Totally Wired' While Smith and Rough Trade later fell out acrimoniously, the band still recorded some of their most memorable songs for the label – 'New Face in Hell', 'The NWRA' and 'How I Wrote Elastic Man' – but perhaps having the edge over all of those is half-crazed, drug-fuelled 'Totally Wired'. Picking up where the previous song 'Frightened' had finished, Smith relates having his senses scrambled and heightened by having "taken some of these" - probably amphetamines. 6. 'I Am Damo Suzuki' If the Rough Trade period had been an artistic and critical success then it would be matched by the years spent on 'Beggars Banquet', no doubt helped by a revitalised Smith who had been given a shot in the arm by his new American wife, Brix, who had provided a more commercial sheen. But this from 1985's 'This Nation's Saving Grace' was more like The Fall of old, stripped down, basic with a pounding rhythm. Rather like one of Smith's key influences – 'Can', which featured for a while the rather eccentric singer Damo Suzuki. The song's style is loosely based on Can's 'Oh Yeah', from 'Tago Mago' but imprinted with Smith's own take on things and with allusions to Karlheinz Stockhausen and Vitamin C along the way – not to mention some weird stuff about eggs. 7. 'Living Too Late' 'Bend Sinister' from 1986 saw the band not quite firing on all cylinders but still contained some classic Fall moments, like 'Dktr Fastus' and their take on the garage punk 'Mr Pharmacist', which Smith would still wheel out for live shows years later. But also making the cut was the single 'Living Too Late' with Smith just taking a simple, quite laid back riff (by his standards) and running with it. And then running with it some more. Deceptively infectious. 8. 'High Tension Line' Smith's title comes from minimalist composer La Monte Young's 1963 composition, 'The Second Dream of the High-Tension Line Stepdown Transformer' but sounds nothing like Young's drone epic. Like many a Fall song it really is nigh on impossible to fathom just what on earth he is going on about and even Smith admits: "Please excuse my words, I'm wandering." Too right, but it still all seems to make perfect sense, too. 9. 'Blindness' The stand out song from 2003's 'Fall Heads Roll' – and the live take from 'Last Night at The Palais' is even better. Even the studio version is raw though. In many ways it is typical Fall fodder – a pounding, seemingly endless riff that doesn't relent and Smith seeming to spout just whatever jibberish appears in his head at the time. But it works so well. 10. 'Fall Sound' Over the years, The Fall's fortunes have waxed and waned – and admittedly waned a lot more in recent years but Smith and the band, no matter who was in the line-up, could be guaranteed to pull at least one rabbit out of the hat. In recent years, Fall albums had been rather patchy to say the least but with 'Reformation Post TLC,' the band – for the most part, hit their stride. Most notably with 'Fall Sound,' with the group pumping out a furious riff whilst Smith rambled on about, well, the Fall's sound – and even managing to get a reference in about his appearance on Newsnight when he was asked for comment on John Peel.
Band Links:-
https://www.facebook.com/thefallmusic
http://thefall.xyz/
https://twitter.com/fallnews
Play in YouTube:-
photography
---
Photoscapes (2017)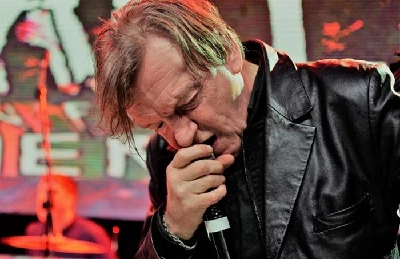 Darren Aston takes photographs of The Fall at the Arts Club in Liverpool on the 21st January
related articles
---
Imperial Wax: Interview (2020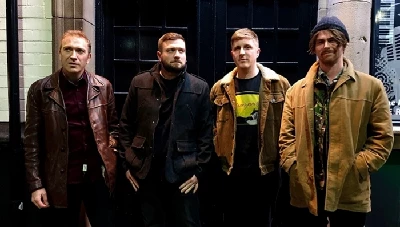 Following the death of The Fall's legendary frontman Mark E. Smith last year the final, longest serving line up to back him have re-grouped to form new outfit Imperial Wax. Denzil Watson talks to them about their acclaimed debut LP 'Gastwerk Saboteurs' and future plans.
Nicky Crewe: Feature (2015)
Pennyblackmusic Regular Contributors
---