---
published: 21 / 7 / 2016
---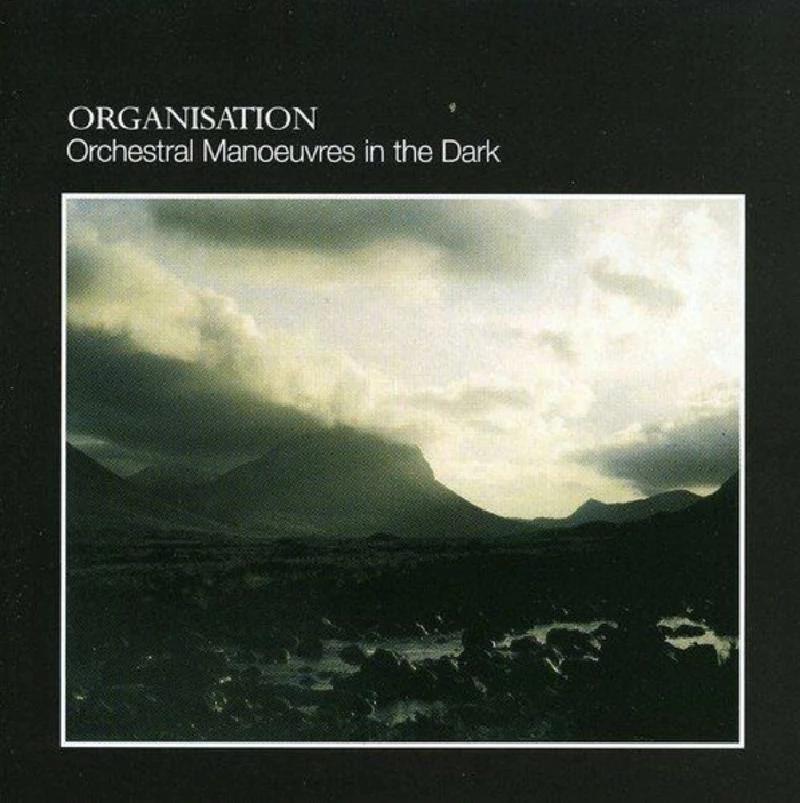 intro
In this month's edition of Vinyl Stories, Dave Goodwin reflects on his personal history with one of his favourite albums, Orchestral Manoeuvres in the Dark's 1980 second album 'Organisation', has been on - and he analyses the shape of it thirty-five years on.
I'm going back in this month's Vinyl Stories to a time when there was no internet and no mobile phone. It was the year that the black-and-white contingent of Nottingham were overshadowed (as usual) by the reds who lifted the European Cup, beating Hamburg 1-0. The Hammers beat the Gunners in the FA Cup Final by the same score. Larry Holmes beat Muhammed Ali to take the WBC world heavyweight title and Bjorn Borg won at Wimbledon again. The average wage, although it never bothered me much, being just 14 at the time, was around £6,000 per year, and a pint of beer would have set you back a mere 35p. Musically, though, the charts were fully loaded with the sound of heavy metal bands, with Motorhead's 'Ace of Spades', 'Strong Arm of The Law' by Saxon and 'Levitation' by Hawkwind all riding high. The Police had no fewer than three albums in the top 10 with 'Regatta de Blanc', 'Zenyatta Mondatta', and 'Outlandos D'Amour', and it was also a massive year for Hazel O'Connor, Adam & The Ants and Barbara Streisand. For me, though, 1980 spawned the likes of Numan's 'Telekon' and Bowie's 'Scary Monsters', which were much more interesting - along with a rather curious sounding band from Liverpool who went by the name of Orchestral Manoeuvres in the Dark. The trio of Andy McCluskey, Paul Humphries and Malcolm Holmes had had a self-titled top 40 debut album earlier in the year which was housed in a revolutionary grey sleeve with torpedo shaped cut-outs in it, revealing the bright orange inner sleeve within. At the time Nottingham had a load of great record shops including Selectadisc and Rob Smith's and Arcade Records. There were some great specialist shops there too - catering for heavy metal and all sorts, including one that sold nothing but picture discs and promotional posters for old gigs. Not only did that first OMD album produce the singles 'Electricity' and 'Messages', it also had the absolutely incredible 'Julia's Song' (probably, arguably, my favourite OMD track ever). I bought my copy of both that and the album in question here from Arcade Records in West End Arcade just west of the old market square in Nottingham. The album of theirs, however, that still has the hairs standing to attention on the back of my neck is their second album 'Organisation'. 'Organisation' may have only generated one top ten hit in 'Enola Gay', and only reached number six in the album charts, but I still consider it to be their best album. At the time I was listening to my vinyl on an old portable record player a little like a Dansette but not (if that makes sense). That was until Christmas later that year when I was bought an Amstrad tower system complete with deck and DOUBLE cassette decks! The first record that had to go on the deck was, of course, 'Organisation', and the first track? 'Enola Gay', of course. It set the precedent for every piece of hi-fi I have ever bought since. All of my additions and replacement separates and PA stuff have been christened with the sound of 'Enola Gay'. I found everything about the band and their music fascinating. There being at the time no internet to get any kind of information about them, I had to rely on my favourite news sources, 'The New Musical Express' and 'Sounds' music papers, as well as the odd bit of crucial info gleaned from being glued to the TV set while 'Top of the Pops' or 'The Old Grey Whistle Test' were on. The cover of the album had a photo of the Cuillin Hills on the Isle of Skye on it, which looked a bit dark and foreboding and was created by Peter Saville, a guy whose name was on nearly every arty album cover of that era. The whole album musically is very sombre - indeed, the single 'Enola Gay' is about the plane of the same name that carried the nuclear weapon 'Little Boy' which was dropped on Hiroshima. Along with 'Julia's Song' from the first album, it's the second track from 'Organisation', '2nd Thought', which has stayed in my life's playlist. The weird bells and effects at the start sound really eerie and along with McCluskey's moody voice makes it probably my most atmospheric song ever. Every track on the album is perfect pop. Not being a big fan of covers I'm astounded how much I love their version of Chris Montez's 1966 original 'Motion and Heart'. Check out the start and bass line to 'VCL XI'. Simple but so catchy and the whole song had me amazed - and still does, VCL XI being the name of McCluskey and Humphrey's first band, itself taken from a picture in a Kraftwerk album. The different sounds that I'd not heard before were amazing. 'Statues' is so sad and morose and really fitted into the feeling of that time. Heavily inspired by Joy Division, the album continues in such a manner. 'The Misunderstanding' is so industrially creepy when it filters into the ears and for me would have been strong enough to have been released as a single in its own right. I remember it very well from my weekly night excursions down to underground Nottingham on a Saturday night at The Final Solution. 'Promise' is equally listenable this time with Humphreys at the front, and the closing track 'Stanlow', named after Britain's second-largest oil refinery, starts with oil pump effects and builds until it all comes crashing down I have the original still. It's a bit worse for wear but it has been in every house I have ever lived in. It's creased around the edges, blighted with finger marks and been packed away in suitcases and boxes for the last 36 years and it's out again on the deck while I'm writing this up. 'Organisation' has been an ever-present in my life. How it's still in one piece is just unbelievable. This came from an era when a lot of the time all we had was vinyl. I was walking around the local record shop the other day and came across a new remastered copy of it and was tempted to buy it to play instead of mine and retire it to the box but I just couldn't. Crazy to think that it came from the dying embers of the golden age of vinyl and has made it through the CD age and back out the other side during this, the digital era, at a time when vinyl is very much on the way back. Marvellous!
Band Links:-
https://en-gb.facebook.com/omdofficial/
http://www.omd.uk.com/
https://twitter.com/officialomd
https://www.youtube.com/user/OMDenglishelectric
https://plus.google.com/106385693133344956568
Picture Gallery:-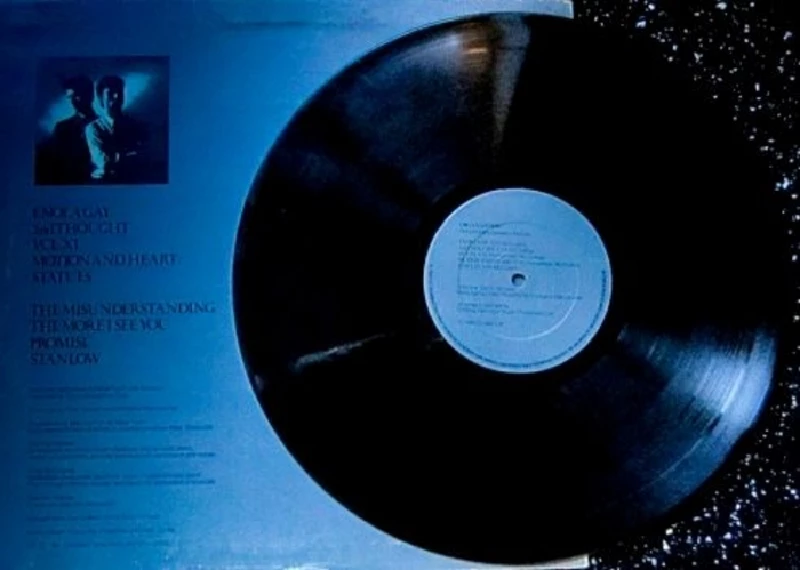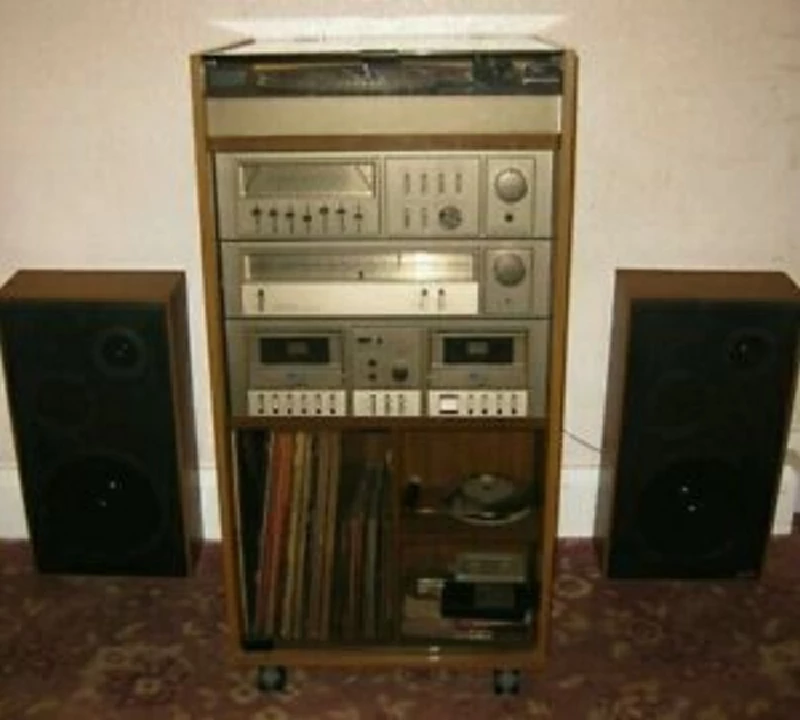 interviews
---
Interview (2015)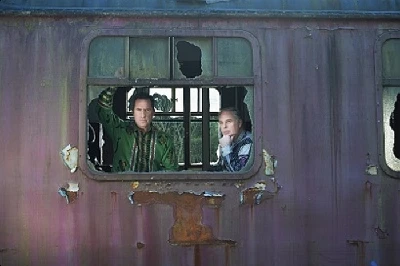 Orchestral Manoeuvres in the Dark' front man Andy McCluskey speaks to Dave Goodwin about their 1984 fifth album 'Junk Culture', which has just been reissued in a new double CD edition
live reviews
---
Photoscapes 1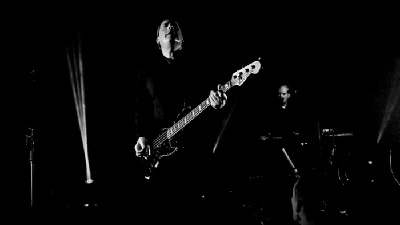 Darren Aston photographs pioneering synth-pop group Orchestral Manoeuvres in the Dark over two galleries at Le Bataclan in Paris.
favourite album
---
Junk Culture (2015)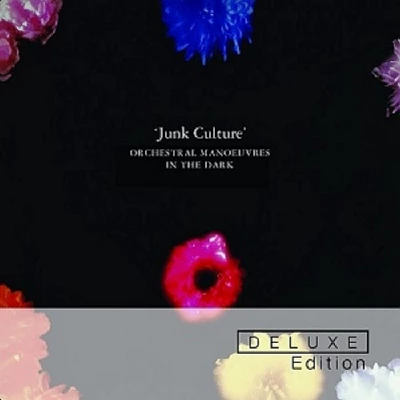 Dave Goodwin reflects on Orchestral Manoeuvres in the Dark's 1984 fifth album 'Junk Culture', which has just been reissued in a double CD expanded edition
features
---
Ten Songs That Made Me Love... (2017)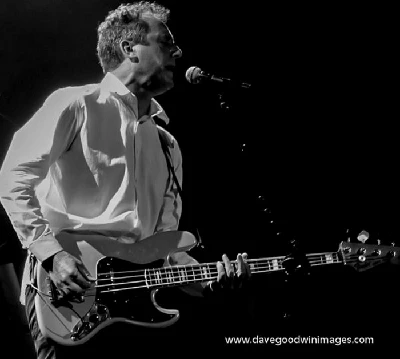 In 'Ten Songs That Made Me Love...' Dave Goodwin reflects on ten of his favourite songs by influential 80's electronic act Orchestral Manoeuvres in the Dark
reviews
---
Live - Architecture and Morality and More (2013)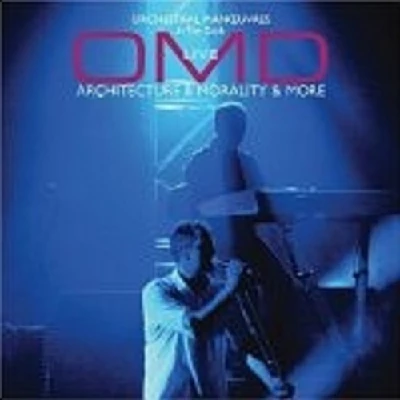 Fantastic live album from Orchestral Manoeuvres in the Dark recorded in 2007 at a London show on an European tour in which they played all of their third album 'Architecture and Morality' plus many of their other hits
Pennyblackmusic Regular Contributors
---