---
published: 18 / 4 / 2015
---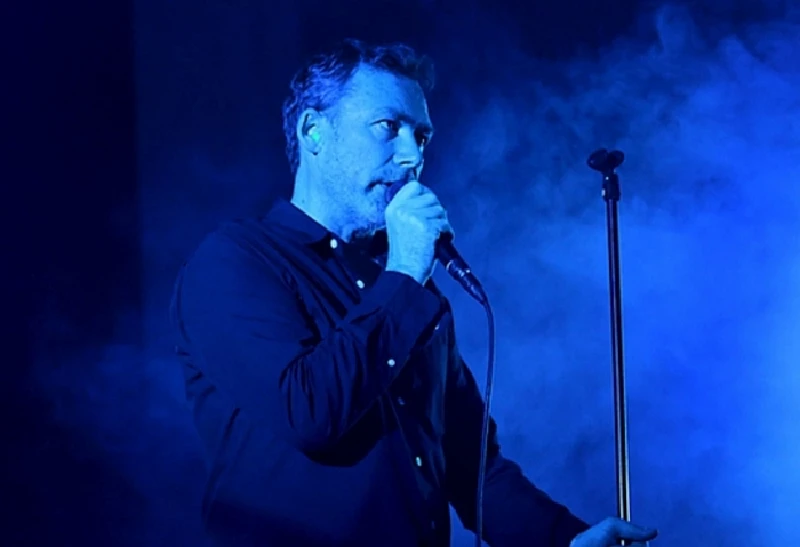 intro
Anthony Strutt at Rock City in Nottingham watches the Jesus and Mary Chain play an enjoyable but over-rehearsed show to celebrate the thirtieth anniversary of 'Psychocandy', their seminal debut album
The Jesus And Mary Chain's 'Psychocandy' was released in November 1985, and remains a classic album of the independent 1980's music scene even though it was released on a major label. I didn't buy it until the following spring or summer, when I purchased it on cassette in a WH Smith sale. When I heard it for the first time, I fell in love with the band. 'Psychocandy' was the most alternative album ever to be released on a major label. Alan McGee knew he couldn't afford the band the budget they needed to make the album they wanted to make, so they left Creation. At the time of their major label signing, they only had one 7 inch single to their name, 'Upside Down'. I never thought I would get to see this tour live, but this is the second UK tour to promote their most famous album. As I arrive, it's wet and horrid, a normal day in Nottingham. The main support have sadly pulled out so the support we get instead the Incredible Magpie Band, who are supposedly the best unsigned band in Nottingham, but they don't do much for me. I had got to the stage that I had seen the Jesus and Mary Chain enough in the past not to want to see them again, but as they are playing on my doorstep at a small venue I felt I had to go. Did they deliver? The band have always been great but, like Oasis after them, there was always that bitter and twisted love of the Brothers Reid that went alongside it, and live it always could and often did go wrong. Tonight they deliver two sets, one a thirty minute set of songs that is an odd mix of hits and obscurities. When they come on Jim Reid tells us what they are going to do, and they go straight into hit single 'April Skies', a fast rocker which caused controversy because of the video. 'Head On', which is my favourite Jesus and Mary Chain song, follows. Both of these put the crowd in the mood, and get the audience in the right frame for the forthcoming adventure that was their debut. 'Some Candy Talking' again was a single, which came in between both their debut and the follow-up album, 'Darklands'. 'Psychocandy' follows, which was originally an acoustic B side, recorded for John Peel. 'Up to High' comes next, which was originally a 1983 demo, but was not released until 2008 with 'The Power of Negative Thinking', a B-side and rarities box set. 'Reverence' was a massive game changing number for the band, indie dance with a dark feel. 'Upside Down,' their debut, is the loudest number and the whole crowd goes ape. Feedback rips the venue apart and a mosh pit takes over. After a short break they return, and I mean a short break because they are hardly off the stage before they return. 'Psychocandy' is a mean infusion of anger, frustration and punk fury, so live does it work. Well, sort of.... For me, the band are far too quiet. While being tight, it is too rehearsed, too slick and far too polished. Songs are extended, vocals are lost over loud distortion, which is okay really as it was part of their sound. The louder numbers work well. 'You Trip Me Up' and 'Never Understand' all spit venom, while others don't work, 'Just Like Honey' has a female backing vocalist who is totally inaudible. 'In a Hole' on record is a statement. Here it causes a mosh pit, but does come near the recorded version. 'Taste of Cindy' surpasses its recorded version, while 'Inside Me' sulks like a spoilt teenager. On the whole it is enjoyable but just not mean enough, although the merchandise, unlike that of Morrissey, who I go and see two weeks later, is brilliant.
Band Links:-
http://www.thejesusandmarychain.co.uk/
https://www.facebook.com/JesusAndMaryChain
http://jamcofficial.tumblr.com/
https://twitter.com/TheMaryChain
http://aprilskies.amniisia.com/
http://en.wikipedia.org/wiki/The_Jesus_and_Mary_Chain
Have a Listen:-
Picture Gallery:-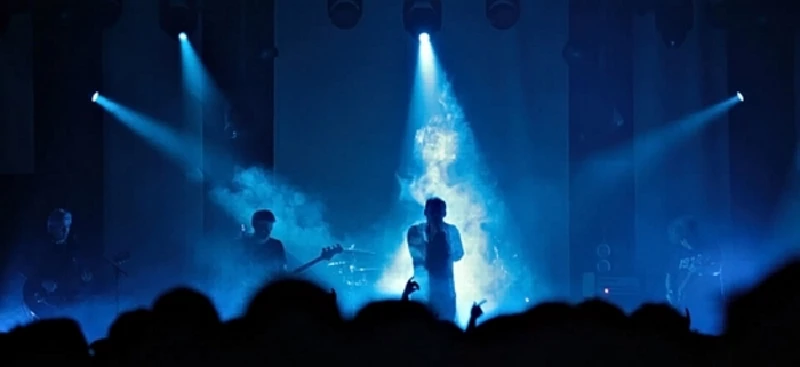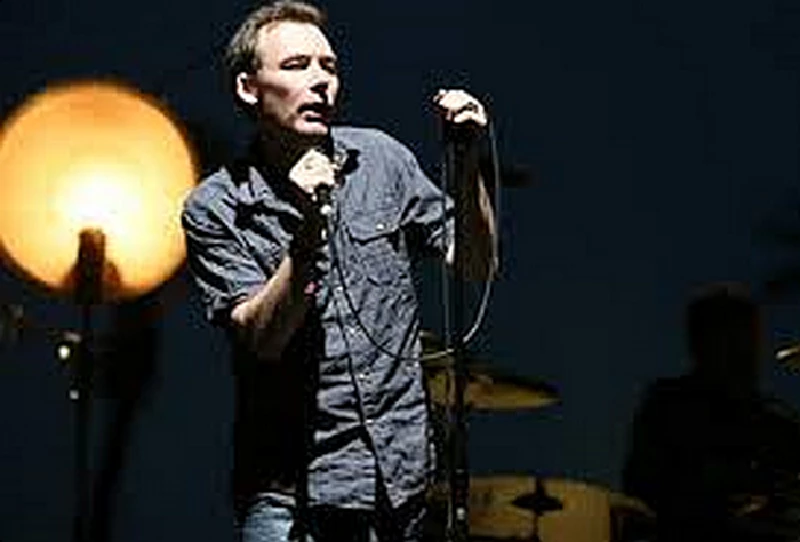 live reviews
---
Albert Hall, Manchester, 19/11/2021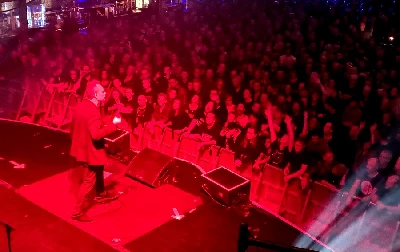 At a concert at the Albert Hall in Manchester featuring classics from their brooding 1987 second album, 'Darklands',' Denzil Watson finds The Jesus and Mary Chain rendering a refreshingly subtle and dynamic range.
O2 Academy, Liverpool, 21/9/2017
Academy, Manchester, 25/3/2017
Cavern, Exeter, 29/10/2005
12 Bar, London, 19/4/2004
favourite album
---
Stoned and Dethroned (2003)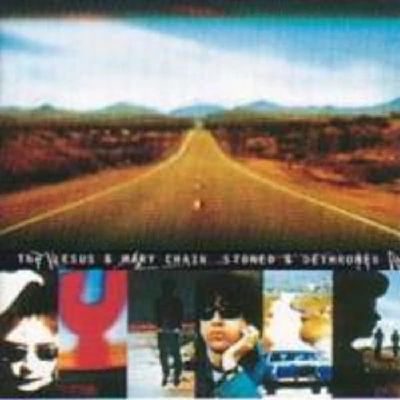 In the latest in our new 'Re :View' series, in which we look back upon albums that we feel deserve re-evaluation, Olga Sladeckova reflects upon the Jesus and Mary Chain's underacknowledged masterpiece, 'Stoned and Dethroned'
Psycho Candy (2002)
features
---
The Jesus and Mary Chain (2010)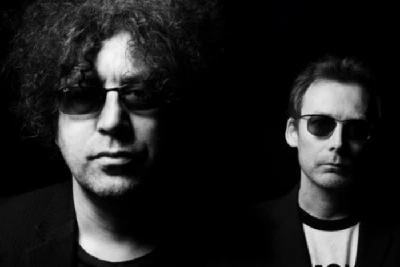 In our 'Soundtrack of Our Lives' column in which our writers describe the personal impact of music in their lives, Anthony Strutt writes of discovering the Jesus and Mary Chain in the mid 1980s
reviews
---
Live at Barrowlands (2015)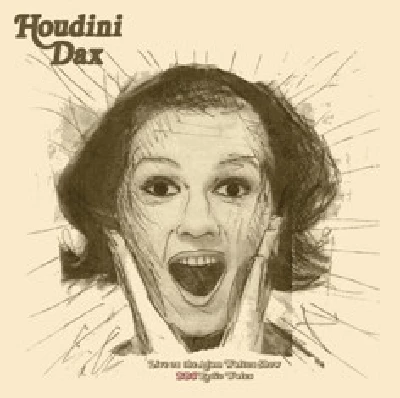 East Kilbride's finest export the Jesus and Mary Chain celebrate the thirtieth anniversary of 'Psychocandy' with an impeccably noisy live album
Pennyblackmusic Regular Contributors
---