---
Embrace
-

O2 Academy, Liverpool, 10/5/2014
published: 6 / 6 / 2014
---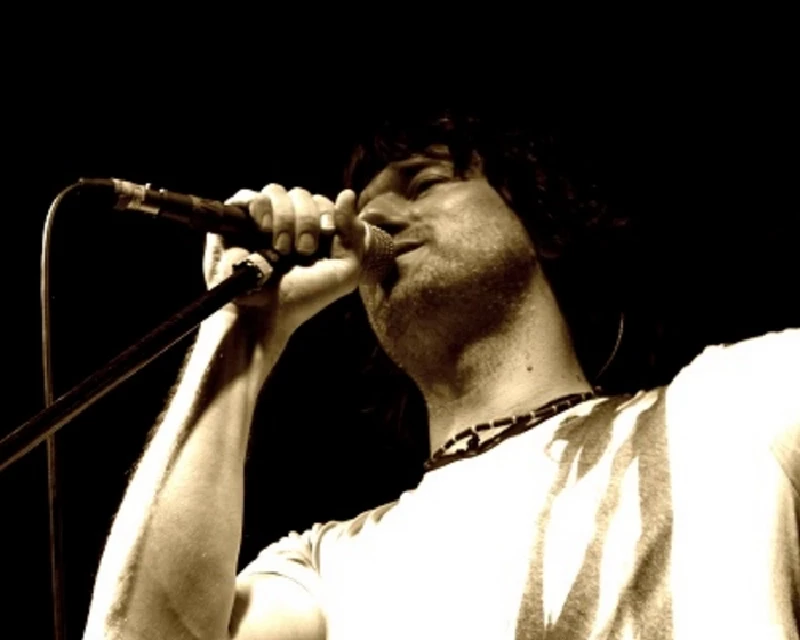 intro
Guest reviewer Tom Palmer enjoys a comeback gig from anthemic rockers Embrace at the O2 Academy in Liverpool
Being away for as long as eight years can make or break a band. In Embrace's case this even led some casual fans into thinking they had split up. Thankfully for the mighty Embrace their eight years away has well and truly made them. This is the seventh time that I have seen Embrace, and they have come a long way with their sound since I first saw them back in 1998. A good chunk of their set in Liverpool however, despite that, draws from their classic 1998 debut album 'The Good Will Out'. I guess that the reason behind it is to make it an anthem-heavy affair, as their self-titled sixth and latest album, is also anthemic in sound. What we get tonight is a set that draws mostly from their both these albums, and what a wall of sound that is. They open with the first three tracks off the latest album, 'Protection', 'In the End' and 'Refugees', and it's as if these songs have been around for years, as Embrace's hardcore fans already know them word for word, a magnificent feat for songs from an album that was released less than two weeks ago before this gig. Much of the audience is bouncing around within minutes of the opening bars of 'Protection'. 'In the End' shows that vocalist Danny McNamara and the boys have clearly been soaking in New Order synthesizer and bass lines, but there is nothing wrong with that in my opinion. Then we have 'Refugees', the furthest to date Embrace have moved away from their usual sound, with a very synth-influenced widescreen soundscape, and upon which Danny passes over vocals over to his brother and guitarist, the falsetto-voiced Richard. After that heavy hit of cracking new tracks, Embrace flow into a few oldies – 'My Weakness is None of Your Business', Someday' and the Chris Martin-penned 'Gravity'. There is a lot of communal singing on these numbers, especially with 'Gravity', which is a clear fan favourite. Then we have the catchy-as-hell 'Follow You Home', which brings about a lot of this decade's equivalent to lighter waving i.e. phone light waving. One of my favourite moments is 'Come Back to What You Know', an absolute classic, and the song that the crowd have possibly sung the loudest to so far. A lot of Embrace songs are about hope, and hanging in there after bad times, Embrace always see the light at the end of the tunnel, and 'Come Back To What You Know 'is a perfect example of this. Unfortunately during this song Danny's vocals are lost in the mix, and this is not helped by the fact the crowd are singing so loud that he can't be heard, but you can't knock the audience for its enthusiasm. Next we have the beautiful and very U2-esque 'I Run', which is in my opinion one of the highlights of the latest album and also one of Danny's best vocals to date. It also shows off Richard's impressive guitar work, which comes over live. Then we have a run of classics, 'One Big Family', 'Ashes', 'All You Good Good People', which are once again belted out between Danny and the crowd in unison showing once more how loved these old songs are. The stunning 'That's All Changed Forever' is sung almost hymn like, and creates a few damp eyes (including my own).Then we have 'Thief on My Island'. This isn't an anthem. It's a bloody epic, a real builder, dominated by Mike Heaton's devouring drumming until it blows into its thunderous ending. Embrace head off stage, then return for the obligatory encore. We get the superb 'Quarters' which again shows how far Embrace have come with their sound, especially in its superb falsetto. 'Decades' and 'Bullets' are played, which are a brave move to put two new EP tracks in an encore, but, as with every song tonight, they are received lovingly by the fans. 'The Good Will Out' brings the whole room slowly down (still singing, of course), and is a perfect end to a powerful live comeback. My only other complaint, other than Danny being drowned out in the mix, is a lack of songs from their other four albums. But these are only very small complaints in what has otherwise been a real belter of a gig, helped along by a tremendous atmosphere. The photographs that accompany this gig were taken for Pennyblackmusic by Darren Aston.
Band Links:-
http://www.embrace.co.uk/
https://en-gb.facebook.com/embracemusic/
https://twitter.com/embrace
Picture Gallery:-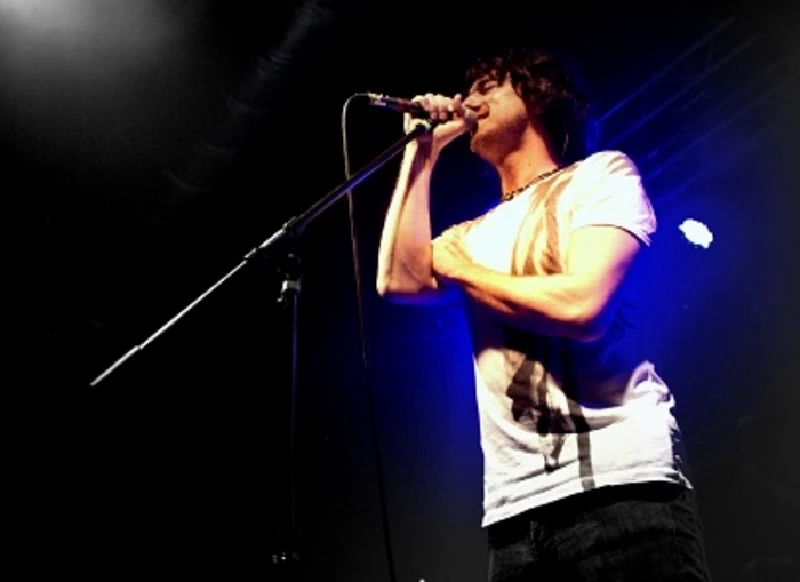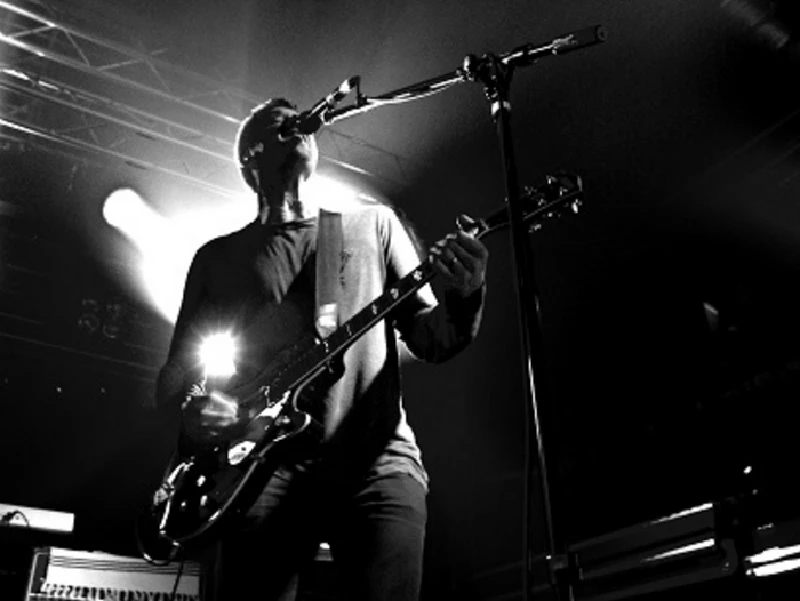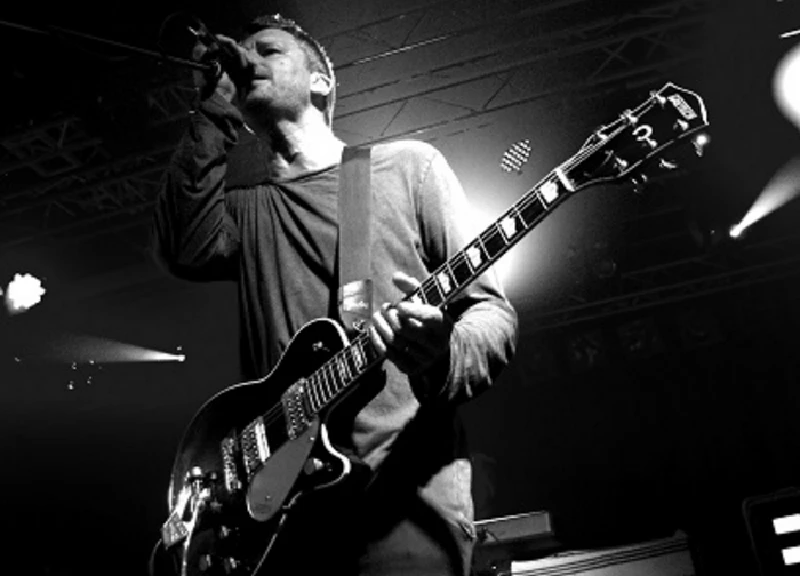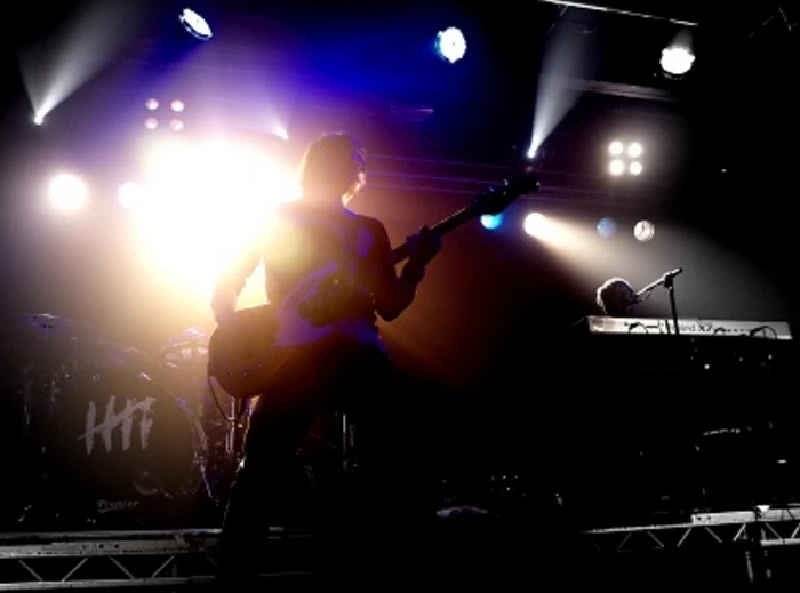 interviews
---
Interview (2018)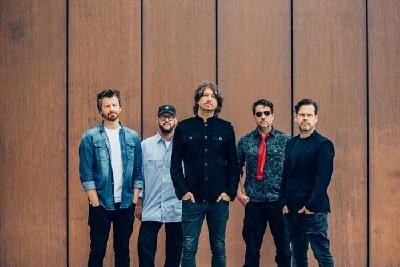 Ahead of two Christmas shows in early December, Embrace bassist Steve Firth chats to Richard Lewis about the band's forthcoming 2019 tour to celebrate the 21st Anniversary of the group's debut LP 'The Good Will Out'.
Interview (2018)
live reviews
---
Olympia, LIverpool, 15/12/2016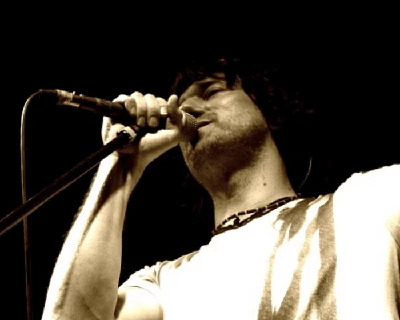 Richard Lewis watches resurgent quintet Embrace turn in an impressive career-spanning hits set at the beautiful Liverpool Olympia
Pennyblackmusic Regular Contributors
---