---
published: 4 / 7 / 2012
---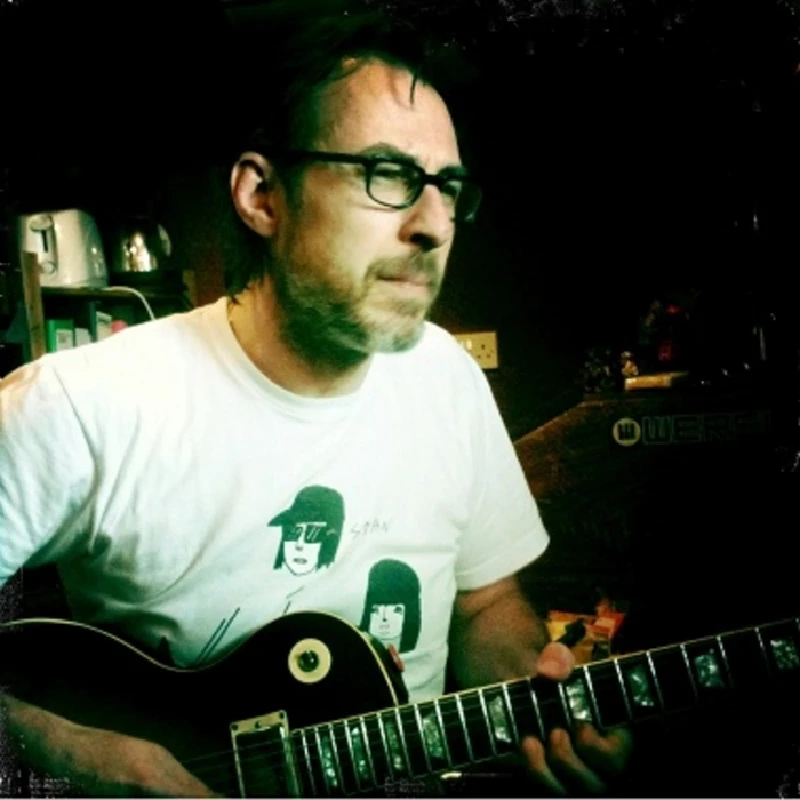 intro
Bromide is the lo-fi indie outfit of London-based singer-songwriter and musician, Simon Berridge. He speaks to John Clarkson about 'Some Electric Sometime', his just released his fourth album, which has found him returning to the studio for the first time in fifteen years
Bromide is the outfit of London-based singer-songwriter and musician, Simon Berridge. He has performed as both an acoustic solo project and with a band under the moniker, but is currently back to playing with a band again, with the temporary addition to the line-up of former Gay Dad bassist Nigel of Bermondsey, who has also produced Bromide's latest album, 'Some Electric Sometime'. Berridge first established Bromide in the mid-1990s, and has released three previous albums, 'Iscariot Heart' (1997), 'No.Space.Anymore. Even.Between.Words' (2003) and 'The Trouble with Bromide' (2008) before 'Some Electric Sometime'. All four albums have come out on Berridge's own label, Scratchy Records. Berridge uses his native London as a backdrop to most of his songs, which, while often musically melodic and exultant, are lyrically more melancholic. There are tributes on 'Some Electric Sometime' to the now broken-up group the Rocks on 'We Were Reflective', who were signed to Scratchy Records; the Gossip's Beth Ditto on 'Triggers', and with 'Nikki Sudden' the former Swell Maps guitarist and solo artist, who died from a heart attack in 2006 aged 49. 'Treasure Map' tells of a disintegrating relationship, while on the final song, 'Arrangements for a Wedding' a couple on the way to a registry office to book their wedding are shaken up after seeing one bird savagely peck the eyes out of another. Pennyblackmusic spoke to Simon Berridge about Bromide and 'Some Electric Sometime'. PB: 'Some Electric Sometime' is your first studio album in fifteen years and since 'Iscariot Heart'. You have done two lo-fi albums since then which were recorded at home. Why did you decide to return to the studio for this one? Did the opportunity simply just arrive through meeting Nigel of Bermondsey? SB: Pretty much. I'd heard Nigel's 'London Dreamtime' album which he'd produced himself and it sounded great, so I knew he'd be a good person to record with. Plus an aunt of mine had recently left me some money, so more importantly I could actually afford to think about recording in a studio again. PB: Is it really true that before you turned to songwriting and music you lost £1.3 million for Barclays Bank in 1987? How did you do that? SB: Ahem. Yes, it is true. I spent a couple of years working on the Stock Exchange after I left school, and I was there during the crash in October 1987. I was part of a team of three people and we'd been about £2 million up on the year before the crash, and then two weeks later we were about £2m down. Oops! Luckily it gave me the excuse to tell my dad I was going to do music instead. PB: Bromide started out as a solo project, became a band and then went being to a solo project after your drummer John Morrison left. Your last few gigs including the launch for 'Some Electric Sometime' at Dublin Castle have seen you play with a band again. Is Bromide a group once more and who are the other members? SB: Recording the album made me realize how much I missed playing the electric guitar rather than just the acoustic, so it seemed like the right time to start standing up and playing with a band again. On drums is Ed who originally joined Bromide back in 1997 and standing in on bass is producer Nigel. Hopefully we'll find a permanent bass player soon – anyone out there fancy doing some gigs call 07724 543 714. PB: The front cover of the album shows you splattered across a zebra crossing with the blood pouring out from underneath you. A lot of the songs on the album are about the often abrupt finish of love affairs such as 'Small Rewards', 'The View in Winter' and 'Treasure Map', while 'Nikki Sudden' pays tribute to the former Swell Maps guitarist and solo artist. If there is a main theme to the album, is it that everything in life is temporary and nothing is really safe? Was that why you chose that image for the sleeve? SB: The cover shot was a total fluke. I was in Amsterdam visiting one time Bromide keyboard /saxophone player Menno Visser. We'd all just been to see Patti Smith play at the Duif, a lovely old church on one of the canals, and as we were walking back I saw all this paint splattered over a zebra crossing. I quickly lay down on it, and my wife got the picture in one shot. Luckily she took another after I got up so we got the back cover as well! The 'blood' by the way was my red Crystal Stilts T-shirt that I was carrying as Menno's Mrs had bought me a Patti Smith one at the gig. Going back to the original question – I hadn't consciously thought about a theme for the album. Usually I tend to just write about whatever inspires me so it's interesting to find there might be themes. I think I was more concerned with trying to make something that sounded coherent. PB: On the subject of 'Nikki Sudden', you say in the lyrics for that song that "I hadn't heard your songs back then/Only knew your elegance." How well did you know him before he died? Did you only discover his music after his death? What is the appeal to you of it? SB: Nikki was a good friend of my friend Mike, so I got to meet him a couple of times. He was the perfect gentleman rocker, and somehow managed to look like all the Rolling Stones at once. I only saw him play a couple of gigs, but thankfully caught one memorable set at the 12 Bar not long before he died. I think he had a bit of a cold that night, and wasn't planning to play for long but he just kept going and going. The gig probably lasted two hours. It was a great night and shortly after Mike gave me a few of his albums, including 'The Jewel Thief' that he'd recorded with REM as his backing band and which I completely fell in love with it. PB: 'Triggers' is about the Gossip's Beth Ditto and has the lyrics "We were killed by a girl, a girl who could sing/Who could light up the room with a sound." Do you see that as a song as much about jealousy as admiration? SB: In 2007 a friend's band Wet Dog received a message from Beth Ditto saying something like 'Thanks for lending us your equipment at that gig in London in 2002 – Do you want to come and support us on tour in Europe?" I ended up driving the van for these dates, and as a result got to see some amazing performances from Beth and her band up close. In particular I noticed that there was one line in the song 'Your Mangled Heart' which every night she sang it sent a ripple of energy out through the crowd – you could almost see it! So it's definitely b) admiration. PB: You have just made your first ever video for 'Treasure Map'. The girl in the video has a tattoo of an old map spread across her back. Is that a real tattoo or something that was painted on for the video? It is a very polished piece of film. Did it take long to make? SB: Thanks! All credit to Shane Davey who made the video - it was his idea to have the treasure map as a tattoo on the girl, Katie's back, and a very talented make-up artist called Candy drew it on. The video only took a couple of hours because the pub we were filming in was open so we had to be out by lunch! PB: 'We Were Reflective' lists some of your favourite gigs from acts such as the Pink Floyd, the Flaming Lips, the Stone Roses, but concludes that "the Rocks were the best band that I have ever seen." Why was that your favourite concert? SB: The Rocks were on my label Scratchy Records, and I used to drive them around to gigs all over the place - I think I saw them maybe 100 times in all! What every Rocks performance had was a sense of energy and excitement and quite often danger, given singer James Taylor's propensity for interaction with the audience and/or equipment and other band members. You never knew if it was going to be an amazing life affirming gig or a complete disaster. Either way I loved their attitude. PB: The tone of the couple on the last track 'Arrangements for a Wedding' seems uncertain. They seem very unsure that they will last the course, saying on the final line of the album that they have "spent some time thinking about spending some time here together." It's perhaps not the best premise for a wedding. Do you see it that way? SB: Er, well.. the couple is me and Mrs Bromide, and sometimes we do have the odd scrap but so far she hasn't held me down and pecked at my eyes ! PB: All your albums to date have come out on your own Scratchy Records. Why have you decided to self-release your albums than look for a label? SB: The simple answer is I did try for seven or eight years to get a record contract, but didn't have any luck. Then in 1996 I met someone who not only introduced me to a whole load of amazing music, but also inspired me to just get on with it and release it myself. PB: Since 2002 you have released records by other artists including, as well as the Rocks, Full English Breakfast, Jonny Cola and the A-Grades, Spork and Matthew Neel. They are all very different from each other. What do you look for when you sign a group to Scratchy? SB: All the people on Scratchy I've met through being involved with music. There's never been a plan as such – hence why the acts are so different. Obviously I have to like the music I'm putting out. Otherwise I might as well be back on the Stock Exchange. Along the way I've met some very talented people who've let me release their musiic, in many cases helping out with the cost as well. In return hopefully I can offer them a wider audience. That and a profit split to match their input of course! PB: Thank you.
Band Links:-
https://www.facebook.com/bromidebanduk/
https://twitter.com/bromide_band
http://theinternetatemysoul.co.uk/bromide.htm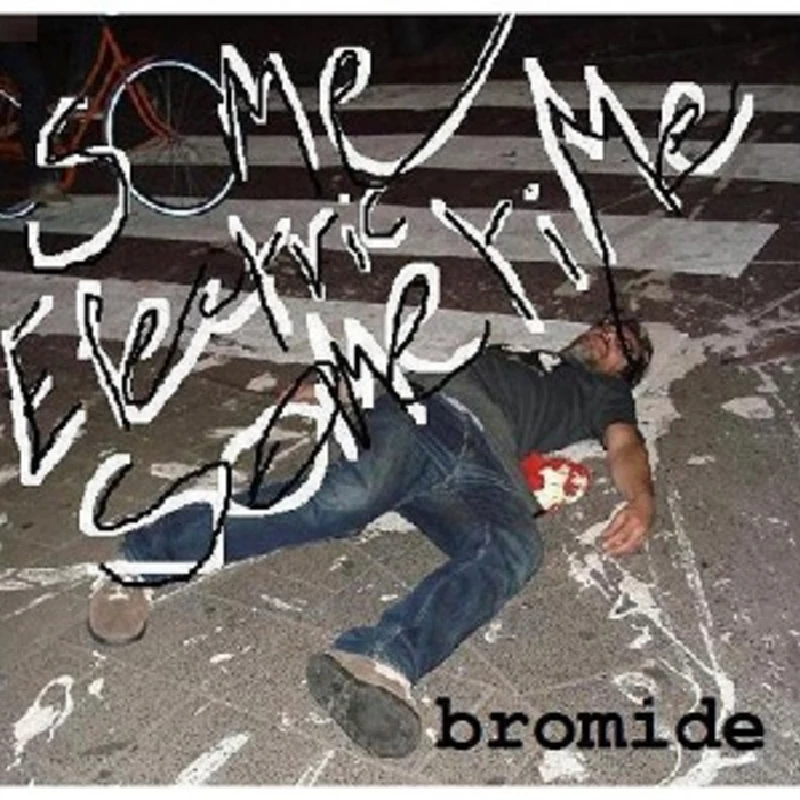 Visitor Comments:-
566

Posted By: Mike, Mitcham on 14 Jul 2012
Great to learn more about the wonderful mystery of Bromide and Mr Scratchy!
---
interviews
---
Interview (2018)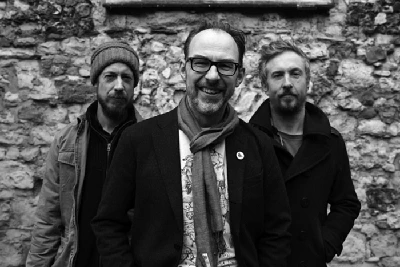 In a frank discussion about their sixth album 'I Woke Up,' Simon Berridge, the front man with London-based indie trio Bromide, details the back stories behind some of his most compelling lyrics, in which influences such as Virginia Woolf and his cats fired up his imagination.
Interview (2015)
Pennyblackmusic Regular Contributors
---