---
Damned
-

Sheffield Leadmill, 30/6/2002
published: 13 / 7 / 2002
---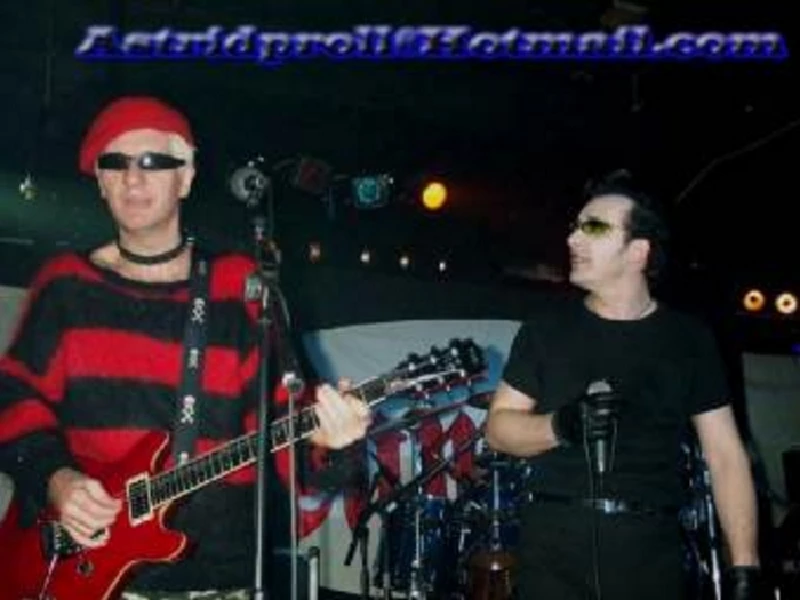 intro
Always chaotic, the Damned have been making musical mayhem for twenty five years now . Denzil Watson at the Sheffield Leadmill finds that they have not mellowed in the slightest with age
It's Glasto Sunday and The Leadmill is three quarters full. No mean feat considering the date, and quite a tribute to late 70's punk survivors The Damned's staying power - themselves celebrating a 25 year jubilee of musical mayhem. Enshrined in punk rock's hall of fame for releasing the first single and LP, it quickly becomes very clear that today's incarnation of The Damned are far more than merely an exercise in nostalgia, unlike many of their old punk rock contemporaries that don't know when to call it a day. Perhaps their endurance is down to the fact that the Bash Street Kids of punk have never taken themselves too seriously, while their Gothic flirtations widened the net of their appeal beyond punk. The two original members, Dave Vanian and Captain Sensible, look in far better nick than they have right to (Sensible is only just the right side of 50). Vocalist Vanian, now shorn of his Über-Goth badger-style locks, cuts an athletic dash with his black vest and leather gloves while Sensible, guitarist and general nutter, wears his trademark pink beret and Afghan coat. Andrew "Pinch" Pinching now more than ably occupies the drum stool vacated by Rat Scabies back in the mid-90's and Patricia Morrison, ex of the Gun Club and the Sisters of Mercy, and a dead ringer for the Goth twin sister of Ab Fab's Eddy, is tailor-made for bass duties. Monty Oxy-moron, a demented Jeremy Clarkson look-a-like, on keyboards stage right completes the line-up. From the moment the band take the stage to chants of "Sensible's a wanker, Sensible's a wanker la-la-la-la" it's clear the close rapport he and the rest of the band have with their hugely loyal "fangbase". The former toilet cleaner, once referred to as punk's Disco Queen by Stiv Bators, laps it up, grasping every opportunity to clown around,and must be one of punk's most genuinely funny and least pretentious characters. He's also a pretty mean guitarist to bout. They kick-off with 'Street of Dreams' as if it's their last ever gig and it's really refreshing to see a band play with such enthusiasm and vigour. Predictably we get a hefty slice of current studio LP 'Grave Disorder', their first original material for seventeen years. The five or so new songs on show tonight, best described as a tuneful goth-punk-pop-metal hybrid, stand up in their own right amongst the old standards and Vanian's voice seems to have only got stronger and stronger over the years, powering the excellent newie, 'Democracy', along. We also get a sprinkling of songs spanning their extensive back catalogue: the mantra like 'I Just Can't Be Happy Today' and 'Plan 9 Channel 7' from 'Machine Gun Etiquette', considered by many to be the band's finest long player, the anthemic 'Wait for the Blackout' with its sweeping bass line and 'Ignite' and 'Under the Floor Again' from 1982's 'Strawberries' LP. The biggest cheer of the night is, however, reserved for the three chord simplicity of set closer 'Neat Neat Neat', Vanian passing the mic in turn to well drilled members of the audience to sing along. For the encore the Captain can't resist coming back on stage early to give us a solo version of his pop hit 'Happy Talk' ("Of course you want to hear it kids!"). The rest of the band return and given the audience what they really want in the form of punk's first 45 'New Rose', the Goth rock opera of their version of Barry Ryan's 'Eloise' and punk classic 'Smash It Up'. Its long winding intro giving no inkling of the mayhem about to follow. A handful of over enthusiastic thirty somethings clamber on stage. Security invite them to leave, Sensible mischievously passes them the mike so they can sing along. He doesn't stop there - later he passes his guitar over to one of them to play along. What can you say? Sterling geezer, sterling band and really good fun group to watch - if you used to be a fan of the Damned, check 'em out. If you're not a fan yet, check 'em out and you soon will be.
Band Links:-
http://www.officialdamned.com/
https://en-gb.facebook.com/OfficialDamned/
https://twitter.com/damnedtwits
Picture Gallery:-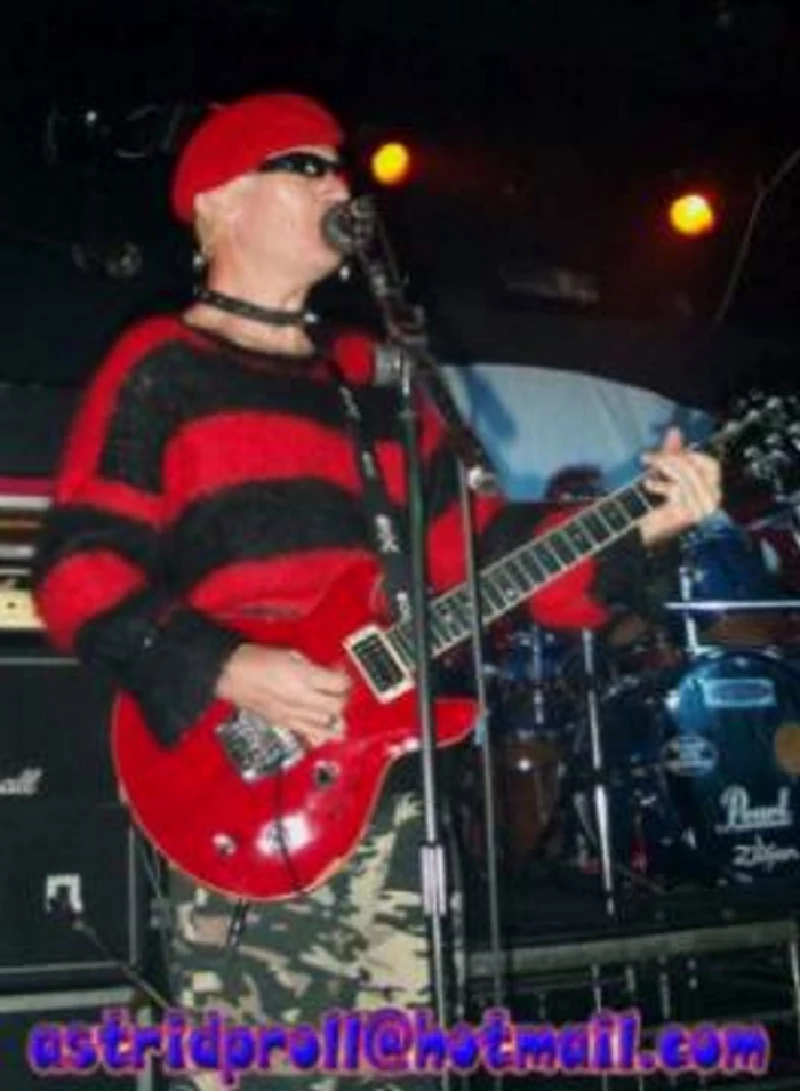 live reviews
---
Hydro, Glasgow, 19/6/2018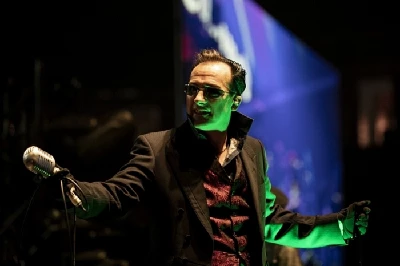 John Clarkson at the Hydro in Glasgow watches punk legends the Damned in a set in support of the Hollywood Vampires play a set of their classic singles and songs.
Damned
features
---
Every Album, Every Song by Morgan Brown (2021)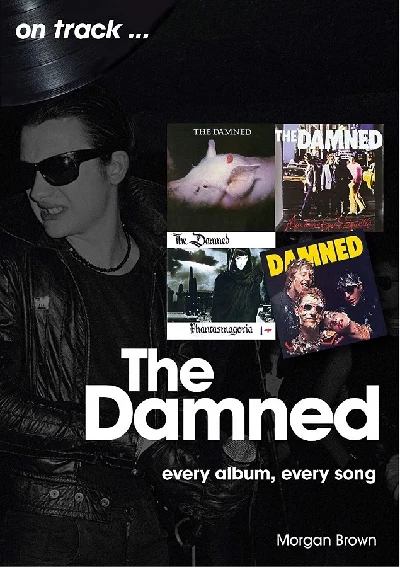 In her 'Raging Pages' book column Lisa Torem finds that in a new book about British punk act, The Damned, by Morgan Brown, the author/musician chronicles the band's studio history with solid research and humour.
related articles
---
Rat Scabies: Interview (2018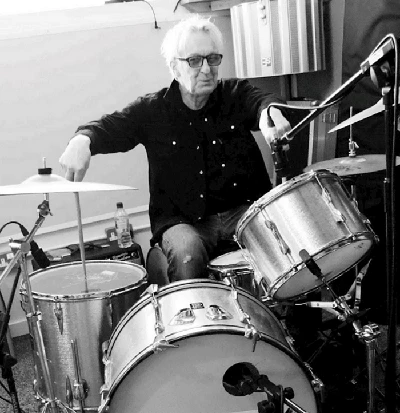 Former Damned drummer Rat Scabies elaborates on the making of his debut solo album, 'P.H.D. (Prison, Hospital, Debt)', his forthcoming new album with the Mutants and offers his perspective on the legacy of the Damned.
Pennyblackmusic Regular Contributors
---