---
published: 17 / 12 / 2001
---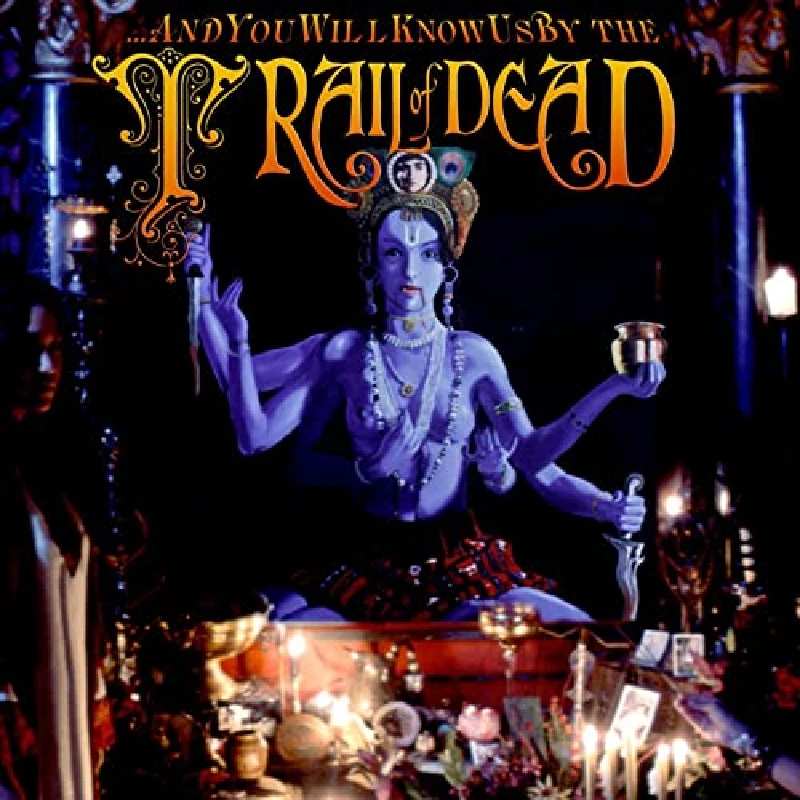 intro
The tight musicianship on "Madonna" is striking and leads to the question whether And You Will Know Us By The Trail Of Dead are indeed the reincarnation of The Butthole Surfers. There are fragments of
The tight musicianship on "Madonna" is striking and leads to the question whether And You Will Know Us By The Trail Of Dead are indeed the reincarnation of The Butthole Surfers. There are fragments of looping and whooping on here,but there is, however, less of a sense of chaos.It not clear who who did the production but he or she did a very fine job, the loud sound being crystal clear. And You Will Know Us By The Trail Of Dead supposedly come from somewhere south in the US, you know the kind of region where illegitimate grandchildren of Ronald Reagan kill schoolchildren a couple of times each day, and I'm not referring to the car drivers. There's a song about Mark David Chapman, the man who put an end to 'Dream #9' and 'Double Fantasy'. 'Flood of Red' indicates another sense of mauvais sang, yet the brutality on record is rendered with great care and urge. 'A Perfect Teenhood', 'Mistakes & Regrets' and 'Blight Takes All' are splendid combinations of adrenaline fed energy and compositional talent. …And You Will Know Us By The Trail Of Dead sound like Sonic Youth at times. Throughout "Madonna" they prove to be rowdy, but also considerate. "Madonna" is the kind of album to prove your 14 year old nephew he's wrong thinking Queens of the Stoneage or Limp Bizkit really are the loudest and meanest. This is fab.
Track Listing:-
1
And You Will Know Them
2
Mistakes And Regrets
3
Totally Natural
4
Blight Takes All
5
Clair De Lune
6
Flood Of Red
7
Children Of The Hydras Teeth
8
Mark David Chapman
9
Up From Redemption
10
Aged Dolls
11
The Day The Air Turned Blue
12
A Perfect Teenhood
13
Sigh Your Children
Band Links:-
http://trailofdead.com
https://en-gb.facebook.com/andyouwillknowusbythetrailofdead/
https://twitter.com/trailofdead
Label Links:-
http://www.mergerecords.com/
https://www.facebook.com/Merge-Records-88476979019/timeline/
https://twitter.com/mergerecords
https://www.youtube.com/user/mergerecords
interviews
---
Interview with Conrad Keely (2005)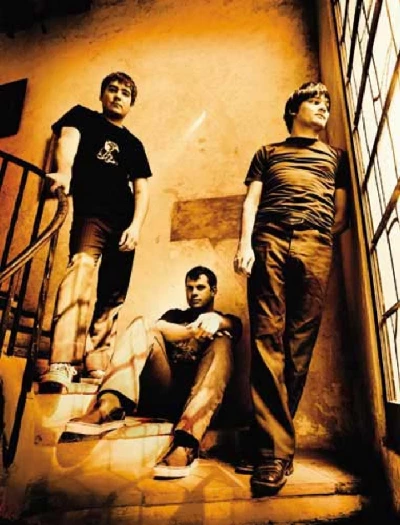 Texas group ...And You Will Know Us by the Trail of Dead have developed a reputation for both their ferocious live shows and interest in abstract art. Dominic Simpson talks to band member Conrad Keely about their new album, 'Worlds Apart'
live reviews
---
Capital Music Hall, 14/4/2005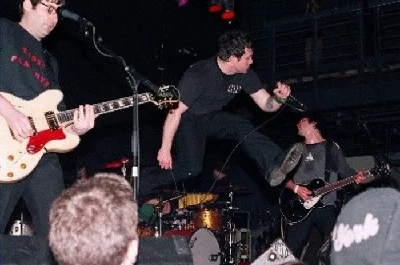 And You Will Know Us By the Trail of Dead can be either a hit or miss proposition, but Andrew Carver finds himself enjoying and watching them put on a memorable show in Ottawa
photography
---
Photoscapes (2019)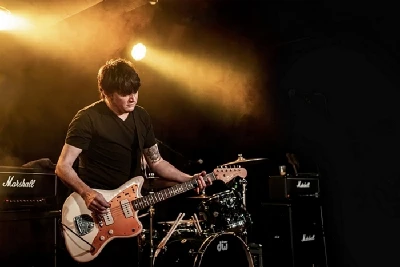 Andrew Twambley photographs Texan alternative rock group And You Will Know Us By The Trail Of Dead at a gig at the Manchester Academy to celebrate the twentieth anniversary of their much acclaimed second album 'Madonna'.
reviews
---
The Century of Self (2009)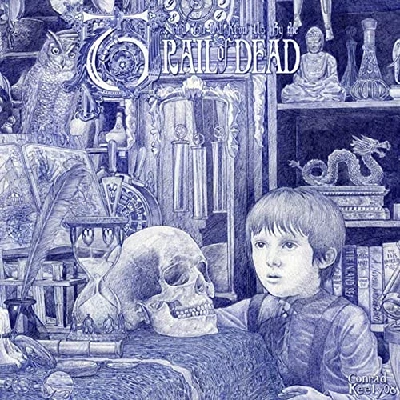 Consistently strong sixth album from …And You Will Know Us by the Trail of Dead whose recent departure from a major to an independent label has given them a new found freedom
Pennyblackmusic Regular Contributors
---