---
published: 17 / 4 / 2005
---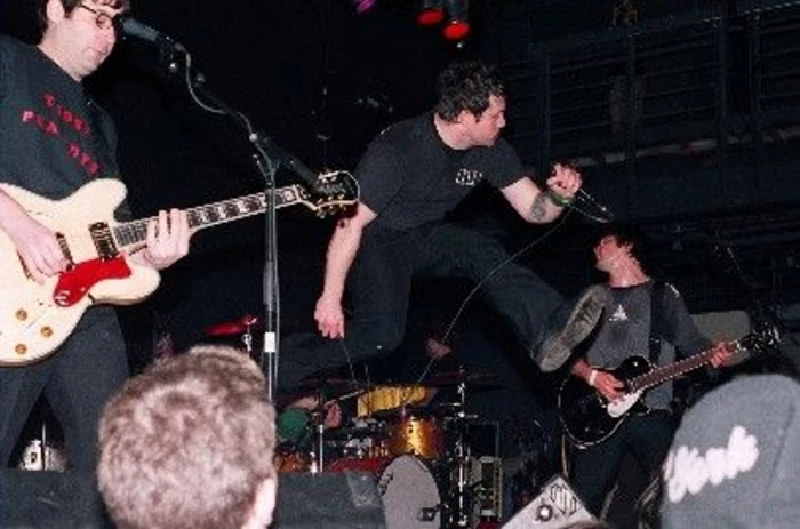 intro
And You Will Know Us By the Trail of Dead can be either a hit or miss proposition, but Andrew Carver finds himself enjoying and watching them put on a memorable show in Ottawa
The band more generally known as Trail of Dead can be a hit or miss proposition, famed for thrilling, visceral shows; notorious for endless improve gibberish. With their latest, prog-influenced album the band has become a more disciplined outfit, and they put on an impressive show, accompanied by a trio of bands from their home town of Austin. The first band on stage was the Black. Unfortunately few people, myself included, arrived in time to see them; hearsay describes them as "mellow." Next up were doom rock band the Sword. They were an astounding live act, strung out on the front of the Capital's stage they pummeled the audience with a barrage of riffs the equal of anything from High on Fire or Electric Wizard. Top marks to singer-guitarist J.D. Cronise (also a member of notorious Austin hard rockers Those Peabodys), co-guitarist Kyle Shutt, bassist Bryan Richie and drummer Trivett Wingo for a devastating show. There were then odd-instro-post-pop trio Octopus Project, who donned electric socket headgear before beginning their set. Their sound employs a large bundle of cables anchored to a stack of keyboards, two guitarists, a drum kit, Theremin played by Yvonne Lambert, who looked quite the picture in a sparkly mini-dress, sparkly eye-shadow, and white go-go boots), bass, plus a wee xylophone set. There was copious instrument sharing, much bouncing about by Yvonne's husband Josh, and general strangeness. In conclusion: What? There was a half-hour break while Trail of Dead's crew assembled the twin drum sets, keyboards, and sufficient other gear for two guitarists and a bassist. The set could be described as part hardcore punk, part Radiohead, with main singer Conrad Keely keening through an understated opening tune before embarking on a lengthy tour of the band's back catalogue. Jason Reece started off behind the left-side drum set before embarking on an extensive set of stage calisthenics, jumping, kicking and bellowing into his microphone. The stocky, muscular Reece reminded me of Henry Rollins even before I noticed he was sporting a Black Flag T-shirt. The band certainly inspired frenzied adulation from a goodly chunk of the audience who sang along, pumped their fists in the air and moshed ineptly. At one point Reece carried a crash cymbal pout to the crowd to let them whack on it, and take a kiss from a woman in the audience (the same one who tried to kiss Yvonne Lambert … she may have been a little drunk). Keely had his own share of stage theatrics, crooning and grimacing while he sung the sweet parts. By comparison Kevin Allen took a low-key role, anchoring the band's guitar sound. As the show came to its denouement, Reece kicked his drum kit apart. The roadies slung it back together for a request for 'How Near How Far' from 'Source Tags and Codes' and 'Richter Scale Madness' from the band's first album. Then Reece not only smashed it up again, he stabbed the drum head to bits with a stick. Keely and Reece came back to the edge of the stage after the show's conclusion to chat with audience members and autograph bits and pieces of the demolished drum kit (combined with their decision to take groups from their hometown with them, you have to conclude that even for all the time they spend bouncing off their gear, they've kept their feet on the ground). Though one suspect much of the stage act was slightly calculated – one always had the feeling you were seeing something that had been done before – it was a memorable show nonetheless.
Band Links:-
http://trailofdead.com
https://en-gb.facebook.com/andyouwillknowusbythetrailofdead/
https://twitter.com/trailofdead
Picture Gallery:-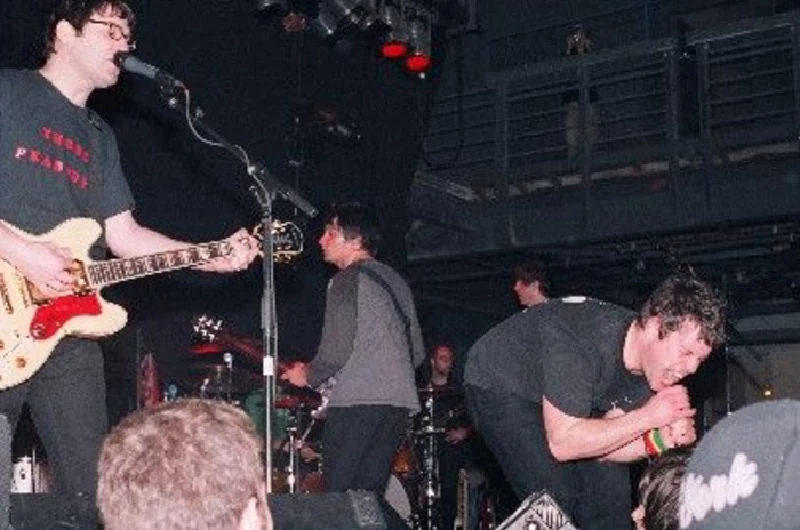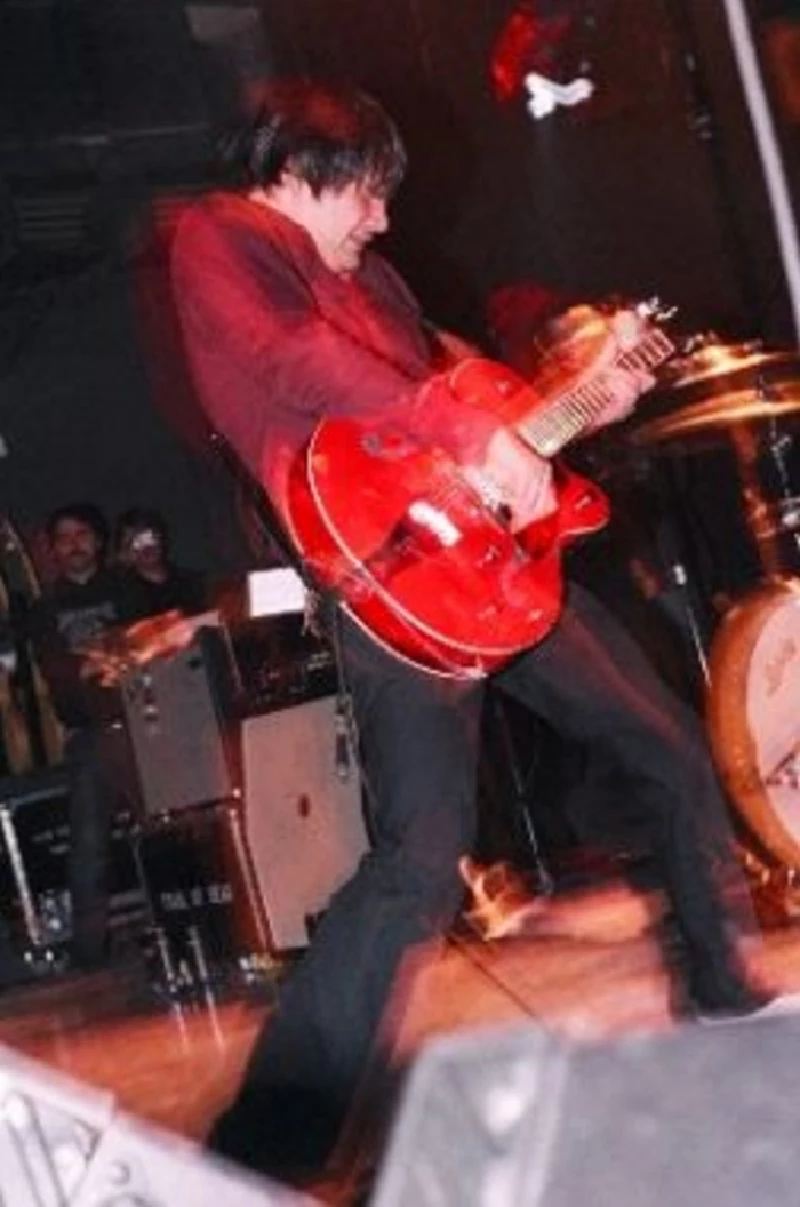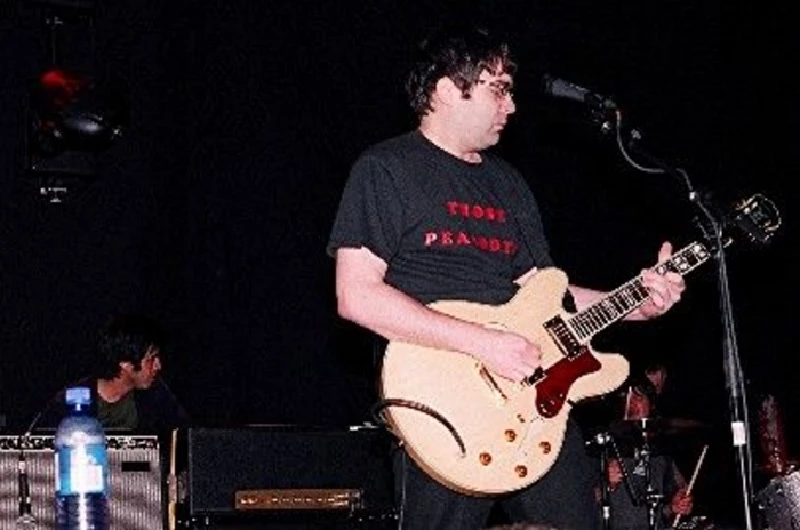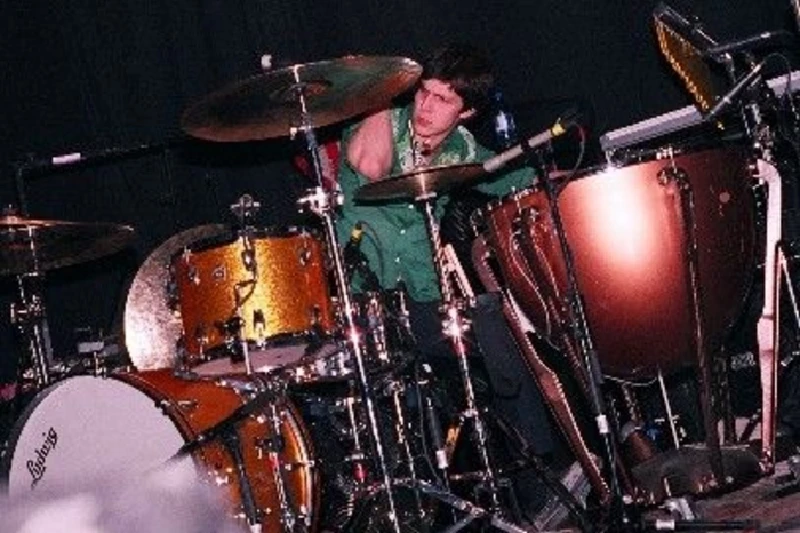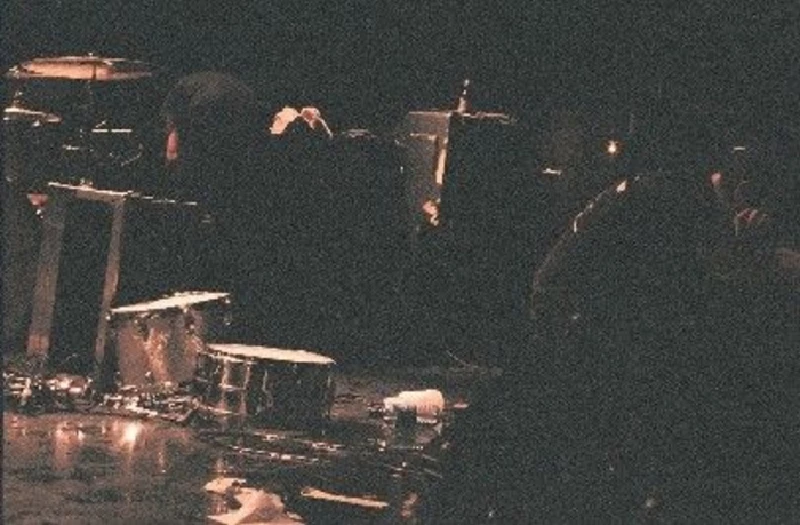 interviews
---
Interview with Conrad Keely (2005)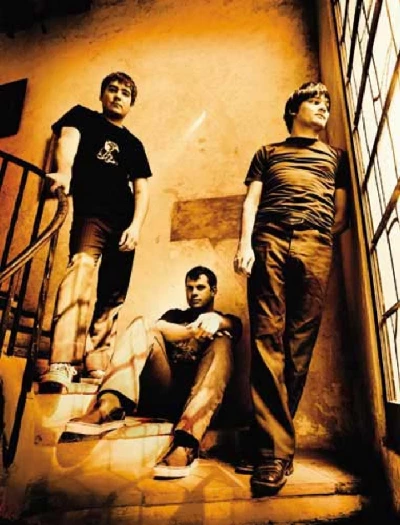 Texas group ...And You Will Know Us by the Trail of Dead have developed a reputation for both their ferocious live shows and interest in abstract art. Dominic Simpson talks to band member Conrad Keely about their new album, 'Worlds Apart'
photography
---
Photoscapes (2019)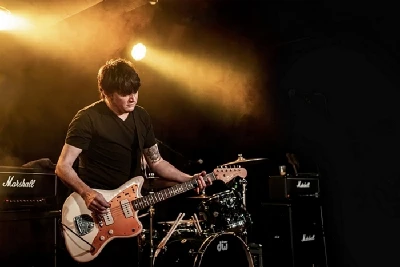 Andrew Twambley photographs Texan alternative rock group And You Will Know Us By The Trail Of Dead at a gig at the Manchester Academy to celebrate the twentieth anniversary of their much acclaimed second album 'Madonna'.
reviews
---
The Century of Self (2009)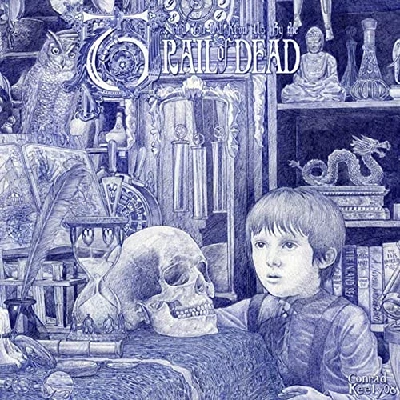 Consistently strong sixth album from …And You Will Know Us by the Trail of Dead whose recent departure from a major to an independent label has given them a new found freedom
Madonna (2001)
Pennyblackmusic Regular Contributors
---