---
published: 3 / 3 / 2009
---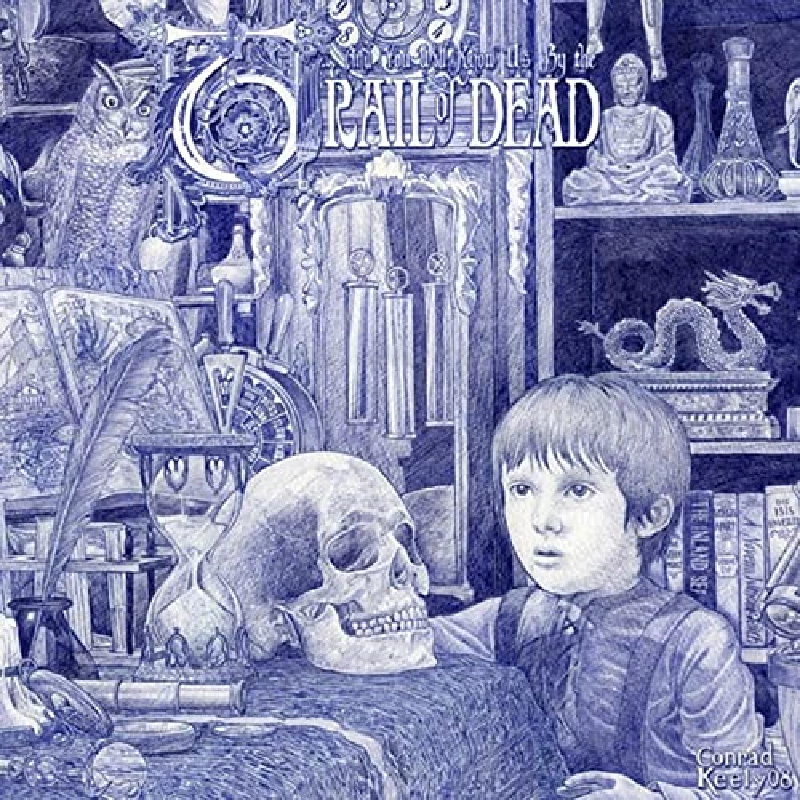 intro
Consistently strong sixth album from …And You Will Know Us by the Trail of Dead whose recent departure from a major to an independent label has given them a new found freedom
2002 was a big year for …And You Will Know Us by the Trail of Dead, at least in terms of commercial success. Their third album, 'Source Tags and Codes', their first for major label Interscope, received rave reviews. Their singles were getting airplay on alternative radio and music television. They were playing to bigger and bigger audiences, and all without really compromising their artistic vision. Flash forward seven years, and Trail of Dead are in a very different place. After two more albums for Interscope, 'Worlds Apart' and 'So Divided, the band and the label parted company. In the UK at least, the music press upped sticks and moved onto the 'next big thing'. This has not necessarily a bad thing as far as the band's concerned, however. Having chosen a smaller label – Germany's Superball Music - the band say that they now have the creative freedom that they lacked in previous years. The band issued the 'Festival Thyme EP' as a teaser for their sixth album in October, which has now hit the shops. 'The Century of Self' builds on the music of the Trail of Dead's first three albums, an epic rock sound that brings to mind several disparate influences at once. An over-simplified description would be that they sound like a prog version of Husker Du, but that doesn't quite do them justice. As with previous albums, 'The Century of Self' opens with a piano-led instrumental, backed with dramatic guitars and spacey synths, before bursting into 'Far Pavilions', which really does bring to mind peak period Husker Du, until about two minutes in, when the guitars fade and some 70s style prog rock harmonies come in, complete with sweeping synth strings. 'Isis Unveiled' has a huge, galloping rock sound, before 'Halcyon Days' takes things down a notch with some jangling guitars, though the song is still huge in its sweeping musical statement. 'Bells of Creation' vaguely brings to mind Jane's Addiction at their most trippy, or the Beatles of 1967 filtered through post-hardcore rock. 'Fields of Coal's organ line, bright guitars and quick-fired vocals bring to mind Bob Dylan and Bruce Springsteen, with a sing-along chorus that wouldn't be out of place on a Pogues album. It's unexpected, and an obvious highlight on an album of consistently strong tunes. 'Inland Sea' takes the album in yet another direction with its bitter sweet piano and shoe-gazing guitar swirls. 'Luna Park' could be a Wilco song, while the euphoric 'Pictures of an Only Child' sounds like a Bob Mould ballad enveloped with subtle electronically treated found sounds. 'Insatiable One' and 'Insatiable Two' are interesting themes in the second half of the album, both sounding like the kind of piano ballad that appears on Tom Waits albums. The second, which closes the album, however, turns into a Bowie-esque sing-along halfway through. All of this of course, goes to prove that the Trail of Dead are indeed better off without major label execs breathing down their necks, hoping that the band stop messing about and start writing hits. Here's to freedom – long may it last.
Track Listing:-
1
The Giants Causeway
2
The Far Pavilions
3
Isis Unveiled
4
Halcyon Days
5
Bells of Creation
6
Fields of Coal
7
Inland Sea
8
Luna Park
9
Insatiable (One)
10
Pictures of an Only Child
11
Ascending
12
An August Theme
13
Insatiable (Two)
Band Links:-
http://trailofdead.com
https://en-gb.facebook.com/andyouwillknowusbythetrailofdead/
https://twitter.com/trailofdead
interviews
---
Interview with Conrad Keely (2005)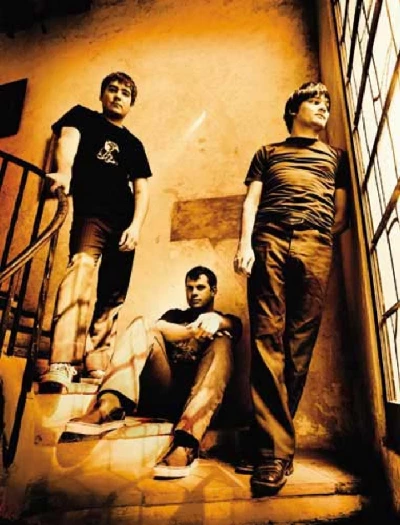 Texas group ...And You Will Know Us by the Trail of Dead have developed a reputation for both their ferocious live shows and interest in abstract art. Dominic Simpson talks to band member Conrad Keely about their new album, 'Worlds Apart'
live reviews
---
Capital Music Hall, 14/4/2005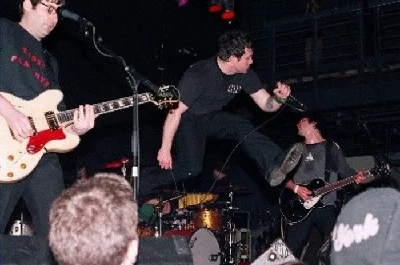 And You Will Know Us By the Trail of Dead can be either a hit or miss proposition, but Andrew Carver finds himself enjoying and watching them put on a memorable show in Ottawa
photography
---
Photoscapes (2019)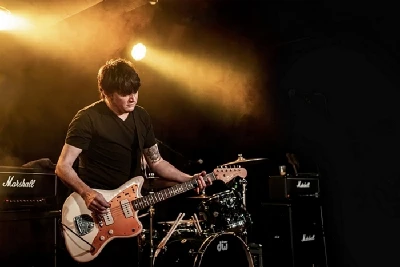 Andrew Twambley photographs Texan alternative rock group And You Will Know Us By The Trail Of Dead at a gig at the Manchester Academy to celebrate the twentieth anniversary of their much acclaimed second album 'Madonna'.
reviews
---
Madonna (2001)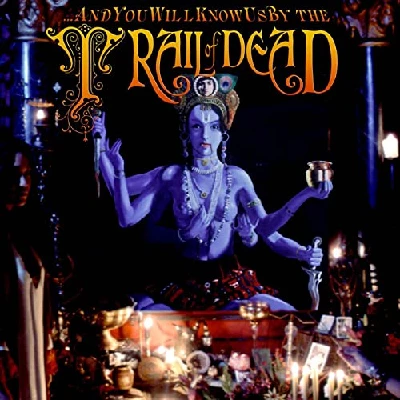 The tight musicianship on "Madonna" is striking and leads to the question whether And You Will Know Us By The Trail Of Dead are indeed the reincarnation of The Butthole Surfers. There are fragments of
Pennyblackmusic Regular Contributors
---