---
published: 28 / 1 / 2020
---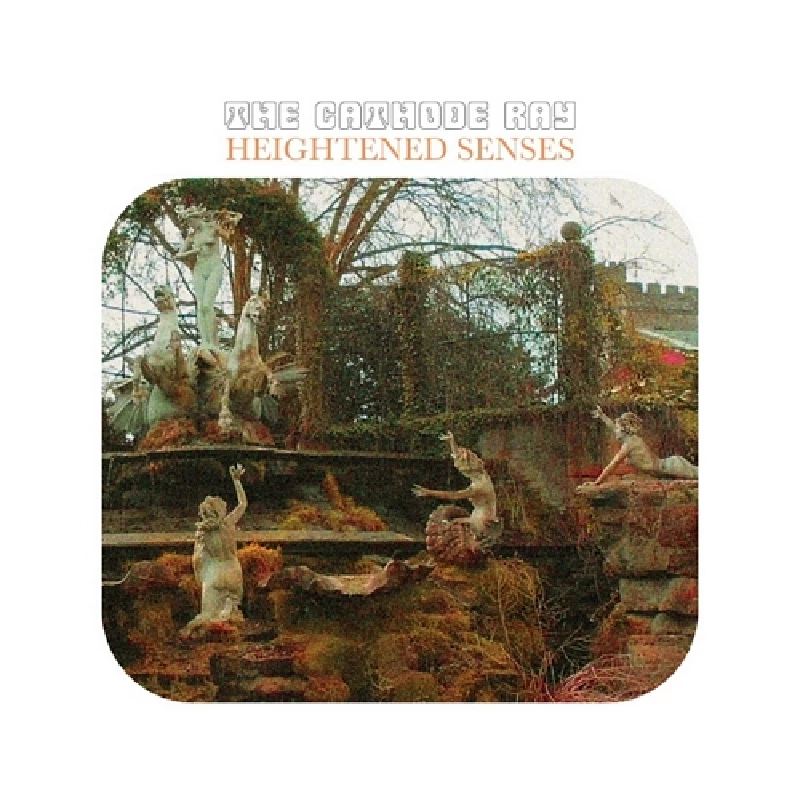 intro
Fabulous third album from Edinburgh-based alt. rock band the Cathode Ray which merges punk and post-punk with pop, psychedelia, glam rock, disco, folk and reggae
The Cathode Ray gained something of a reputation with their first two albums for their sense of angst and alienation. Yet their third album, 'Heightened Senses', is one of the most life-affirming records of the year. The Edinburgh band's early singles and 2011 eponymous debut album were largely written with the concept of "forging late 70's New York with late 70's Manchester." By the time of their 2015 second album, 'Infinite Variety', the Cathode Ray, which had settled on a line-up of Jeremy Thoms (lead vocals/guitar/keyboards), Steve Fraser (guitar/backing vocals), Neil Baldwin (bass) and David Mack (drums/percussion), had moved on, taking its punk and post-punk blueprint and merging it with a rich variety of other styles and genres. 'Heightened Senses' builds and develops on this further, adding new second guitarist Phil Biggs and throwing into its mix elements of pop, psychedelia, glam rock, disco, folk and reggae. Lyrically it is a progression also. While Thoms and his early co-writer and co-singer Paul Haig's lyrics often told of being trapped permanently on the outside, they are now as much about finding a way back into the world. 'Heightened Senses' opens in a magnificent crescendo of swirling, spiky guitars with 'Memories of the Future'. Neil Baldwin's ticking bass solo which comes mid-point before the guitars erupt back in is a particular highlight. Thoms' thoughtful vocals meanwhile reflect on the concept that everything as soon as it has happened instantly becomes a memory of the past and also for the future. "I won't be coaxed into becoming that person that I've never been," he sings. At one level the apprehension of previous Cathode Ray records is still all present, and any sense of hope has been hard-earned. At another level, however, set against its surging backdrop of guitars, and with Thoms resilient that whatever lies ahead he is not going to be manipulated into something he is not, 'Memories of the Future' comes down defiantly on the side of optimism. Next up is soaring pop anthem 'Love and Death', which with its huge-in-sound guitars and additional keyboards from guest player Thoms' son Alexander, is another track of lyrical contrasts. Reflecting on the equally large theme of mortality, it is uncertain of what lies ahead for us if anything at all once we are gone ("So is the emptiness of space/All that's left for the human race?"), but concludes that if we don't have love we don't have anything anyway ("Without love there's nothing left/To rise above those hidden depths"). With its sweeping, epic sound, its tone is once again more upbeat than downbeat. The glam rock balladry of 'Another World' lowers the tempo slightly. It finds its narrator in despair and contemplating suicide ("Sometimes it feels like I could lose my mind/Oh, but sometimes I feel like leaving it all behind"), but is ultimately about not giving up and finding the strength instead to carry on ("I'll figure out how the here and now/And maybe this time I'll get it right if I am allowed to"). 'A Difference of Opinion' - the album's stand-out track - merges post-punk rhythms with grinding disco/funk beats reminiscent of Blondie and Talking Heads. "If it doesn't bother me it shouldn't bother you," sings Thoms. As much a personal as a political number, our current leaders could, however, nevertheless learn a lot from this. It makes for a versatile opening four tracks, which is matched by the album's exuberant second half. The protagonist of shimmering psychedelic ballad 'Days Away'has been let down badly ("She looked in the mirror/She didn't like what she saw/She'd been sold down the river/One too many times before"), but again refuses to let herself be beaten down by all that fate has thrown at her ("She's only days away/Days away from better days"). The title track breaks totally new ground for the Cathode Ray. Rippling with harmonies and bouncy rhythm, it is a gloriously euphoric love song ("Intensified and true/Magnified for you/Give me heightened senses"). 'Make Believe' has something of Pixies with its discordant noise rock sound, reflecting on the large element of fantasy and make believe that so many of us need to cope with our daily lives ("Let's make believe till we die/Only make believe, only make believe"). 'Before the Rot Sets In' recalls the Police with the hazy reggae lines of its verses, but surges into a jubilant pop anthem for its choruses. It is once again about not being sucked down by the hard end of life, rising above the temptation to let it swamp us ("Stem the flow before it goes within"). Lastly there is 'The Past is a Foreign Land', which brings things full circle. A gently reverberating, acoustic indie folk ballad, it finds Thoms, who is now in his 50s, looking back at his life, shocked at how quickly it has gone by, knowing that he can never retrace it or have it back, but determined to make the most of whatever many years he has left ("You will never get that long forgotten space/You can look to the stars/but the present is just where you are"). 'Heightened Senses' offers no easy solutions, but ultimately proves to be about coping with the present and living it to the absolute fullest. In these blackest of times that is an important and timely message.
Track Listing:-
1
Memories Of The Future
2
Love and Death
3
Another World
4
A Difference Of Opinion
5
Days Away
6
Heightened Senses
7
Make Believe
8
Before The Rot Sets In
9
The Past Is A Foreign Land
Band Links:-
https://www.facebook.com/thecathoderay
http://en.wikipedia.org/wiki/The_Cathode_Ray
Label Links:-
https://www.facebook.com/Stereogramrecordings
http://www.stereogramrecordings.co.uk/
https://twitter.com/jcwthoms
https://www.youtube.com/user/stereogramrecordings
interviews
---
Interview (2020)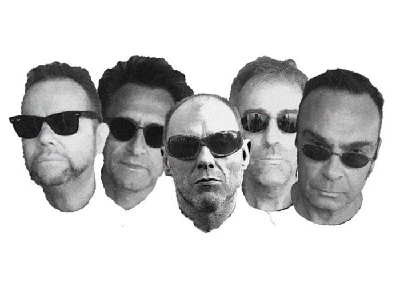 John Clarkson speaks to Jeremy Thoms, the front man with Edinburgh-based alternative rock band the Cathode Ray about 'Heightened Senses', his group's surprisingly optimistic first album in four years.
Interview (2015)
Interview (2011)
related articles
---
Band of Holy Joy/Cathode Ray: Feature (2016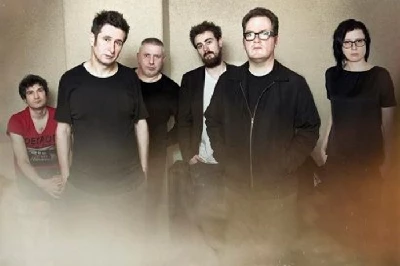 Pennyblackmusic presents three acts from the Edinburgh-based label – The Band of Holy Joy, The Cathode Ray and Roy Moller – at the Sebright Arms on April 15th
Pennyblackmusic Regular Contributors
---