---
published: 18 / 3 / 2012
---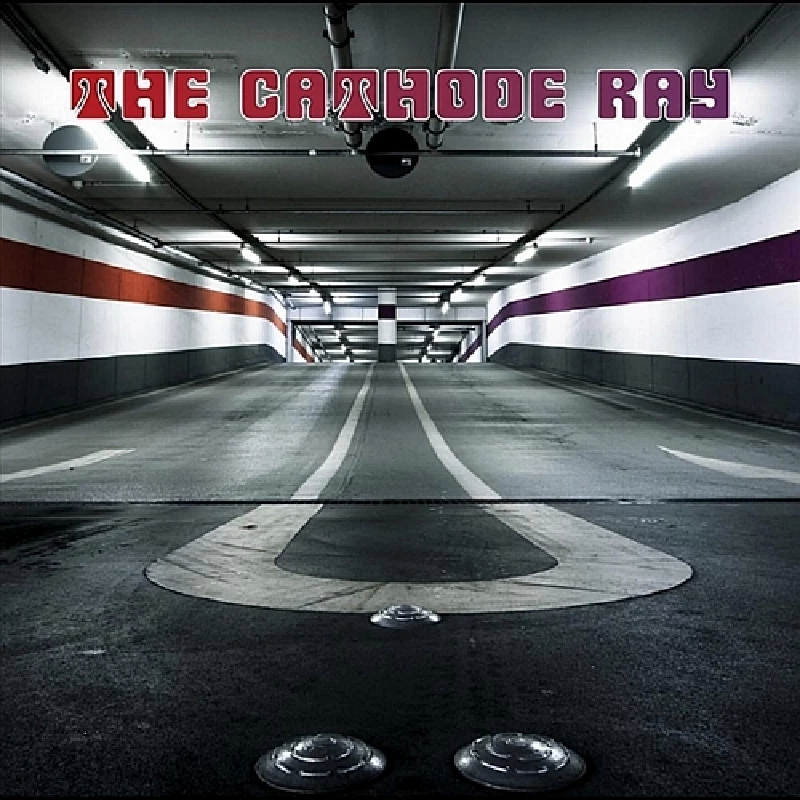 intro
Imaginative debut album from Edinburgh-based band the Cathode Ray, who combine their post-punk sound with a multitude of other influences
The Cathode Ray went through a difficult birthing process. The group was formed initially as a writing project between ex-Josef K front man Paul Haig and singer-songwriter Jeremy Thoms in Edinburgh in 2006. Haig, however, decided that he wanted to focus on his rejuvenated solo career, and, after releasing two well-received singles, 'What's It All About?'/'Mind' (Pronoia Records, 2006) and 'Slipping Away' (Re-Action Recordings, 2009), he quit the band amicably, leaving its other members, Thoms (vocals, guitar, keyboards), Neil Baldwin (bass) and David Mack (drums) to reassemble after his departure with new guitarist Steve Fraser. Haig remains a shadowy presence on the Cathode Ray's eponymous debut album, which the group began work on and recorded an earlier, unreleased version of before he left. Eight of its eleven songs are Haig/Thoms co-writes, and on three of those Haig also makes guest appearances on backing vocals and guitar. The lyrics are also embedded with Haig's trademark melancholia and neuroticism. "It's all right if you hate my guts/I survived," sings Thoms as an opening gambit on one of those co-compositions and the first track, 'Patience is a Virtue', and from there things only become steadily even more bleak. It would be easy, but also very wrong to define 'The Cathode Ray' even now as being a Paul Haig album under another guise. It is much more so a statement about the other four members of the band, and Jeremy Thoms in particular. A talented and versatile, but yet under-rated musician, Thoms is perhaps best known for being at one point the keyboardist in the Revillos and was also the guitarist in much acclaimed late 1980's Edinburgh indie hopefuls Jesse Garon and the Desperados. He has, however, also played and sung in a wide variety of other groups including electronic/dance act Paparazzi; the 60's pop-influenced Naturals; country and western band New Leaf and classic rock group Skyline. The Cathode Ray was devised by Thoms and Haig with the concept of welding together the sounds of 70's New York acts such as the Velvet Underground and Television with those of 70's Mancurian outfits such as Joy Division, Magazine and the Fall. They do do that with their music. Much of it has a spiky, often scratchy-guitar post-punk sound, but then they take it and mix it up with the influences of Thoms' other groups. 'Patience is a Virtue' merges its menacing tune and angst-torn lyrics with cascades of keyboards and a sudden flurry of Spaghetti Western guitars. Exuberant recent single, 'Train', is a combination of whirlwind, jangling guitars and swooning Beach Boys vocal harmonies. Next single, 'Around' for all its sturdy new wave guitars is essentially a Northern Soul paean to a lost love, and 'Lost and Found' mixes heavy, industrial guitars with a swaggering 70's disco beat. As for the stark existentialism of the lyrics, Thoms' own compositions, the droll Edwyn Collins pop of 'Dispersal' ("A thought occurred to me just the other day/Nothing lasts for long before you have to pay") and the swaggering white soul of 'Creature of Habit' ("But those silent words had hidden meaning/They never said that you were leaving"),for all their summery sounds reveal that Thoms can write from just as dark an emotional place as Haig. 'The Cathode Ray' is an exhilarating, magnificent experience, one that takes 70's post-punk and new wave and then embroiders them with an imaginative set of other sources and influences. It has had a long, hard gestation, but has been very much worth its wait.
Track Listing:-
1
Patience Is A Virtue
2
Train
3
Dispersal
4
Around
5
Lost and Found
6
Creature of Habit
7
All My Highs
8
Slipping Away
9
She Hates to Lose
10
Get a Way
11
The Race
Band Links:-
https://www.facebook.com/thecathoderay
http://en.wikipedia.org/wiki/The_Cathode_Ray
Label Links:-
https://www.facebook.com/Stereogramrecordings
http://www.stereogramrecordings.co.uk/
https://twitter.com/jcwthoms
https://www.youtube.com/user/stereogramrecordings
interviews
---
Interview (2020)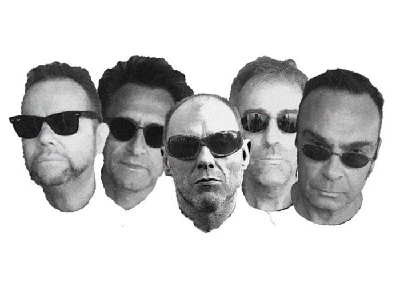 John Clarkson speaks to Jeremy Thoms, the front man with Edinburgh-based alternative rock band the Cathode Ray about 'Heightened Senses', his group's surprisingly optimistic first album in four years.
Interview (2015)
Interview (2011)
related articles
---
Band of Holy Joy/Cathode Ray: Feature (2016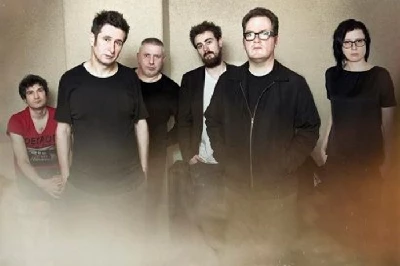 Pennyblackmusic presents three acts from the Edinburgh-based label – The Band of Holy Joy, The Cathode Ray and Roy Moller – at the Sebright Arms on April 15th
Pennyblackmusic Regular Contributors
---