---
published: 4 / 5 / 2015
---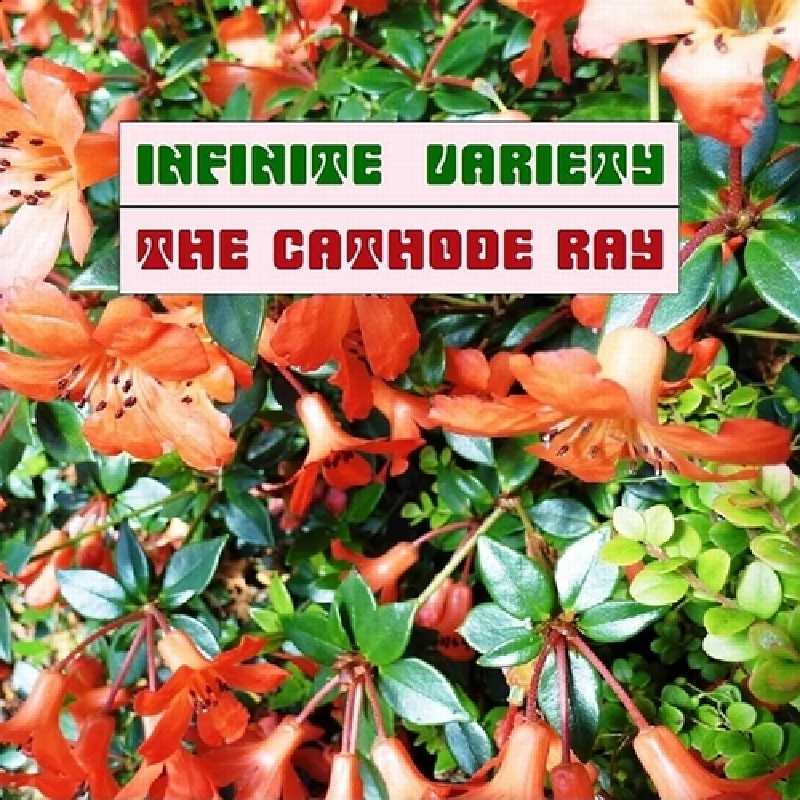 intro
Creative and versatile second album from Edinburgh-based based alternative rock outfit, the Cathode Ray
The Edinburgh-based based alternative rock outfit, the Cathode Ray, have released one of the stand-out albums of the year with their second long-player, 'Infinite Variety'. Its front cover has a gorgeous close-up photo of a group of orange-red flowers. On the inner and back panel panels of the sleeve, in a riot of both colour and versatility, are revealed smaller photos of over another forty species of flowers and plants. The lavishness of the sleeve serves as a symbol for the music on 'Infinite Variety', which is equally imaginative and vibrant. The Cathode Ray's fine 2012 self-titled debut married the sounds of 70's New York acts such as the Velvet Underground and Television with those of 70's Mancurian outfits such as Joy Division, Magazine and the Fall. 'Infinite Variety', as its title suggests, has a much more extensive blueprint, pushing to the fore across its eleven tracks in quick fire succession as well elements of psychedelia, glam rock, Euro disco, krautrock and 90's alternative pop. Those 70's new wave and post-punk influences are still very much present on 'Infinite Variety', often lingering not far from the surface, such as on the slow-building, menacing opening number 'Backed Up', which starts with metallic, tinkling percussion, a swirling bass line and a typically brooding vocal from front man Jeremy Thoms ("Backed up against the wall/The odds stack up against all the time") before Steve Fraser's scuzzy, psychedelic guitar eventually takes over. 'Don't Waste Your Words' mixes a jangling late 1970's new wave guitar line with the stomping glam rock sound of half a decade earlier, while 'Torn Apart' –about a break-up - is at heart a crooned late 50's or early-60's ballad in the style of the Righteous Brothers but is whipped up into an echoing, feedback-driven shoegazing number. There has always been a deliberately sinister, unsettling sense of ambiguity to much of Jeremy Thoms' work, and this again surfaces on 'Infinity Variety'. "Invite some chaos into your life/Go ahead and buck your trend," he sneers on the playful 'Buck Your Trend', which combines Krautrock beats with the angular, waspish guitars of Talking Heads', but one is left unsure, because of the off-kilter, scattergun nature of its tune, whether this will ultimately be something for the good or the bad. 'Eureka Moment!', which makes David Mack's clattering, tribal drums the prominent instrument and throws in an undercurrent of shimmering Euro disco , toys again with the listener and is even more disturbing still. "Rising from the mire/Simply my eureka moment/Dance on the funeral pyre," leers Thoms. By the time one gets after this to the next track, 'Force of Nature', seemingly the most poppy and upbeat song on the album, one is left questioning whether as surface appearances seem it is a conventional love song ("Love is the sword/By which we live or die/Now whether you're winning or losing my friend/It will be your beginning and it will be your end") or whether it is more ambivalent. This is all brought to a head with the two-part seven-minute closing number, 'Saving Grace', which, in an already strong catalogue, is the Cathode Ray's best moment to date. It begins as a tender, gently crooned Edwyn Collins-type love ballad (You take away the pain/You take away the fear/Saving grace of my life/Sweet saving grace of my life"). As it moves into its second part, the music becomes increasingly dark, concluding in a stormy rush of guitars. "Don't go! No, no"/Oh! I don't want to go. No, no," howls Thoms, implying that this seemingly perfect romance is already starting to fall apart. 'Infinite Variety' suggests that there are few certainties in the world, that there is little that is either simply black or white, and as Lou Reed said in the concluding lines of his last great album 'Magic and Loss' that "there's a bit of magic in everything/And then some loss to even things out." It is intelligent rock music written for an adult audience, and, as creative as it is genre-defying, is never anything but enthralling.
Track Listing:-
1
Backed Up
2
Resist
3
Nowhere At All
4
Don't Waste Your Words
5
Buck the Trend
6
No Holds Barred
7
Eureka Moment!
8
This Force of Nature
9
Torn Apart
10
The Eyes Are the Window To the Soul
11
Saving Grace
Band Links:-
https://www.facebook.com/thecathoderay
http://en.wikipedia.org/wiki/The_Cathode_Ray
Label Links:-
https://www.facebook.com/Stereogramrecordings
http://www.stereogramrecordings.co.uk/
https://twitter.com/jcwthoms
https://www.youtube.com/user/stereogramrecordings
interviews
---
Interview (2020)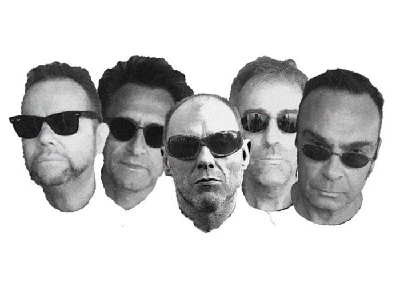 John Clarkson speaks to Jeremy Thoms, the front man with Edinburgh-based alternative rock band the Cathode Ray about 'Heightened Senses', his group's surprisingly optimistic first album in four years.
Interview (2015)
Interview (2011)
related articles
---
Band of Holy Joy/Cathode Ray: Feature (2016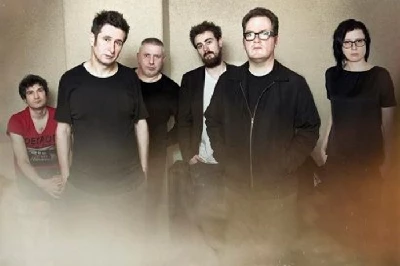 Pennyblackmusic presents three acts from the Edinburgh-based label – The Band of Holy Joy, The Cathode Ray and Roy Moller – at the Sebright Arms on April 15th
Pennyblackmusic Regular Contributors
---