---
published: 24 / 12 / 2018
---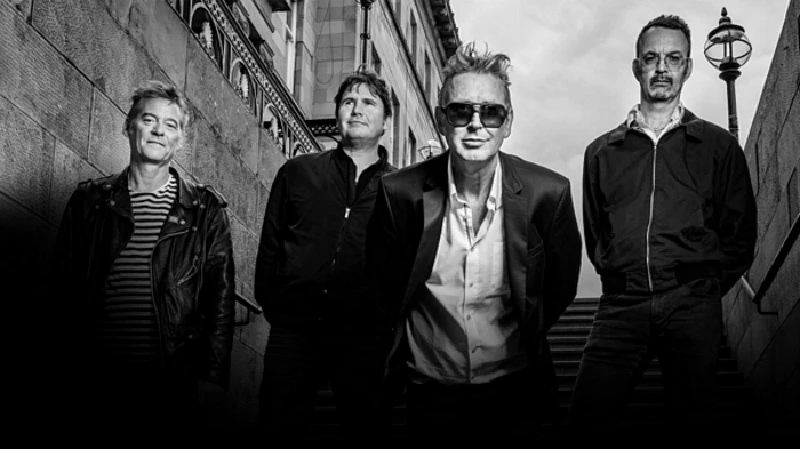 intro
John Clarkson speaks to vocalist Grahame Skinner and guitarist Pim Jones from Scottish rock/dance outfit Hipsway about their third album and first album in thirty years, 'Smoke and Dreams'.
Of all the musical reformations in recent years, there have been few as surprising or as quietly successful as that of 1980's Scottish rock/dance group Hipsway. Hipsway broke into the Top 20 in both the UK and the United states with their single, 'The Honeythief', in 1986, and their eponymous debut album was also a hit in both countries. 'Tinder', another of their songs, was used in a national commercial for McEwan's Lager. They toured Europe with the Eurythmics, and played a homecoming gig in their native Glasgow at Ibrox Stadium in support of Simple Minds. Their follow-up album, 'Scratch the Surface', which was recorded in New York, however, took nearly a year to make and incurred them massive debts. There were personnel changes in the group and also within both their management and record label Mercury Records. When 'Scratch the Surface' was finally released after much delay in 1989, it was poorly promoted and the group had by then for all purposes split up. Vocalist Grahame 'Skin' Skinner and Edinburgh-born guitarist Pim Jones would go on to play together with various other bands across the next decade including Witness and the short-lived the Pleasurelords as well as in their own projects, but by the early 00's both had dropped out of the music business. In November 2016 they reunited for three shows in Edinburgh and Glasgow. They have since gone on to play several more sold- out shows in Scotland. Now they are about to release 'Smoke and Dreams', their first new album of new Hipsway material in almost thirty years, which recorded with the aid of a successful PledgeMusic campaign , is being released to coincide with a Scottish Christmas tour. Both the first two Hipsway albums were hallmarks of 80's meticulously-produced production. 'Some and Dreams' maintains Skinner's velvety voices and Jones' slick guitar lines, but, recorded in three sessions of three days each , is otherwise a deliberately much rougher-edged record. Tracks include the soft ringing funk of 'Saturday Night (Down in the Garden)', which is about their experiences in 80's Glasgow as local heroes, and the bittersweet yet anthemic pop rock of 'New York Nights, New York Days', which is about their time in New York. Other highlights include the cinematic and melancholic 'The Cost of Getting Lost' and the 70's -soul influenced 'Because You're a Star'. Long-term fans Pennyblackmusic spoke to both Grahame Skinner and PIm Jones about 'Smoke and Dreams'. PB: You reformed initially for three Scottish shows, two in Glasgow and one in Edinburgh, in November 2016. How quickly did the idea of recording a new record take shape after that? PJ: Skin and I started writing a few months after those gigs, early in 2017. GS: The idea of doing an album came together after we decided that we were going to do some more shows. We thought that we were going to do just those three shows, but once we decided that we were going to do some more gigs it felt like we were back as a proper band again. As soon as we decided that we were going to do some more gigs, then that was it. We had to do a record as well. Otherwise it would be just nostalgia, which neither of us have never really been into. Part of the reason why we never got Hipsway back together before was because I always wanted to do something different rather than just go over the past, but now that we are doing a new record it all feels like legitimate artistic enterprise. PB: You had both been out of music for a long time. Grahame, you had done the 'Back on the Horse' album with the Skinner Group in 2014, but otherwise beyond that neither of you had made a record in about fifteen years. How easy was it song writing with each other again? GS: We both felt that we were starting where we had left of. I like collaborating. I always enjoy that. Something that you enjoy is a lot easier, and I always enjoy it better if I am working with someone else to be honest. Some of the songs were bits of songs that I had kicking about, which I showed to Pim and then he made them into full songs. Then he had some ideas, a couple of songs that he had just come up with and I just wrote words to them. Some of the songs I would write quite a lot of and then let Pim finish it, and then some he would write all the music for and I would just add the lyrics. PB: How did you write the album, taking into account the fact that you live down south now in London, Pim, and that you are based in Glasgow, Grahame? PJ: Skin came down on the train the first time to London and stayed the night in a hotel, and I went round with my guitar, and we sat on the bed strumming and going through a few ideas. A few of the things that we came up with that day appeared on the album in a modified form later on. Then the next time we went up to my dad's in Edinburgh, and did another day or so there. That went smoother than the first time. Then when we had the odd gig throughout the year in Scotland I would stay at his, and it would be the old bums on seats, cup of tea, guitar beside the kitchen table kind of thing. In between both of us would go away and work on things, and then I would make a recording on my phone, just of my guitar and email that to Skin, and he would do the same, email me things he had come up with. He would then try to make some kind of head or tail of what I had sent him and vice versa (Laughs). PB: Your recent publicity photos have shown two other members of the band. Who are they? PJ: That is Gary Houston and Jim McDermott. Gary is like me also from Edinburgh and played bass with us originally in 1987 when we toured the States. After our original bassist Johnny McElhone left, Gary replaced him. He was involved in some of the recording for 'Scratch the Surface'. After that I didn't see Gary for a million years, although Grahame had seen him more recently. When we were talking about doing those first gigs, Gary was the first person that we got in touch with for the role of bassist. And then later we got in Jim, who is the brother of Kevin McDermott and is a great drummer. After Skin and I had got the basic songs together, we went into a rehearsal room with them in Edinburgh to round off the edges before adding the keyboards and going into the studio. PB: Who is the keyboardist on 'Smoke and Dreams'? PJ: The keyboard player is Stevie Christie, who plays mainly with the Proclaimers and who is again from Edinburgh. I have known him since I was a kid as he was big mates with my brother. He was very fortunately free between tours with the Proclaimers. He had just literally finished a tour with them. When they go on tour, they go on tour for about a year and a half off and on, and he had just finished their tour when he came to do the first reunion gigs and then he was still free when we started doing the first rehearsals for the recording. PB: Where did you record 'Smoke and Dreams'? GS: We used a studio in Finnieston in Glasgow called Kyoti. It is very small, but it is fully equipped. It is basically a one man operation, a guy called Mark Freegard who is very experienced and who has worked with Del Amitri, the Breeders and Eddi Reader. He is originally from England and grew up near London I think, but has lived up in Scotland for years. He likes to work quickly which is the way we wanted to work as well. PB: 'Smoke and Dreams' was recorded quickly in three sessions, each of three days. Why did you decide to record it that way? Was it simply because of finance? GS: That was part of it. We don't have limitless money and a vast record label budget like we did in the 1980's, but it was also an antidote to how we used to work in those days in which we used to do countless takes of each instrument. It used to drive me nuts, and I used to get so bored doing it that way. PJ: It was partly practical because it was cheaper but we also wanted to keep a 60's/70's bit of roughness in there. The first two Hipsway albums were the absolute peak of 80's production. We would go over the guitar and drum parts twenty times, and get them exactly the way we wanted them to sound often by manipulating things with studio effects. This time we didn't want to do that. We thought back to the sort of stuff that influenced us in the 60's and 70's, and that included some of the roughness. Everything was recorded live until the 80's when producers started recording records one instrument at a time. It was quite hard to do it live, especially for me as I am quite used to perfecting my guitar parts. If I am on my own at home I will spend ages getting it exactly right, so it was hard getting me to leave things alone. I think that it was worth it though. Most of the songs are about 70% live with overdubs on the rest and a few of them are 100% live. GS: We rehearsed the songs to a reasonable level before we went into the studio, but not so that we were bored with them and so that they were still exciting. We didn't change the shapes or anything when we were in the studio, but we still allowed Stevie, for example, to improvise a bit and there were some bits on the guitar that Pim made up when he was in there. The most we ever did was four takes of any song, and we probably took the second or the third one anyway. It just made it more enjoyable. PB: You ran a very successful PledgeMusic campaign to raise the money to release this record. Why did you decide to put the record out that way? Was it just because you had had such a bad time with labels in the past? GS: We would have to go and find somebody, which would mean that we would have to go and make demos. If somebody gives you money, then they would have a say over what you do which we don't want to do anymore. We are too old for that. We were also quite sure that we would be able to raise the money, without wanting to sound cocky or anything, just because we had sold so many tickets for our concerts. That was another reason why we made the record. We thought that there was enough demand to make it. PJ: I don't know who would sign us anyway, but who needs to be massively in debt if you don't need to be. We just wanted to maximise control and have all the ownership of everything on our own terms. PB: It has been essentially self-released, but you do have a tiny label Oriel involved. Who are they? PJ: Oriel is a label that is run and created by a guy called Iain Conroy, who is in Glasgow. We didn't want to just release something through Pledge with no label, and we thought that we would like to help Iain a bit and have him in return help us. PB: Many of the songs on 'Smoke and Dreams' deal with deception and what is real and what is not real. Did you set out to write an album with that concept? GS: It was just something that came out. It was an accident. It is something which has become more and more apparent now in society because we are all so obsessed with information and where it comes from. You see something and you don't know whether to believe it or not. I go on Twitter a lot. I am trying to cut back to be honest (Laughs), and you see something and you think, "Wow! That is amazing." But it is not actually true (Laughs). The obvious one was the 350 million pounds saved in the health service each week by voting for Brexit, but there are millions of other ones too. There are people who are just outright lying and hoping that people will believe it and there are, of course, people doing that in their own personal lives too including ourselves (Laughs). That provided a lot of the inspiration for the album. PJ: Skin wrote most of the lyrics, but I would say that it is not too dissimilar a theme to what we covered on our previous records. Harry Travers, our first drummer, wrote a lot of the original lyrics, and under his influence they had more religious imagery and asked a lot more questions about faith. If you think about something like 'I'm Not Perfect' from the second album. I remember when we were in the States we were appalled at all the religious TV stations that were there and the hypocrisy of people then and the money and corruption. That inspired a lot of that song. I guess that we are not a million miles from those ideas, especially with fake news and Trump and the internet and photoshop and what you can and can't believe, which is another reason why we wanted to make this album by real people in a room together and without endless tweaking on the computer. PB: Did you help out with the lyrics at all, Pim? PJ: It was pretty much Grahame. I corrected a couple of technical things or if it was something that didn't quite make sense to me. I also suggested the occasional theme. 'Saturday Night' was something that I suggested. I came up with a chord progression for it which has an Orange Juice 80's kind of chord progression and said to Skin, "What about a song about our time in Glasgow in the 80's?" and so that is what that came about. That is probably about the extent that I will get involved. PB: Do you have a favourite track on 'Smoke and Mirrors' and why? PJ: it is the old cliché about which is your favourite child, but certainly two of my favourites are 'New York Nights, New York Days' and 'Because You're a Star'. 'New York Nights' was one of the tracks in which I came up with the music and handed it over to Skin. In my head I wanted to have the jazziness and the funkiness of something like early 80's Chaka Khan or Chic. I just wanted to have something quite dance-y and jazzy. I also really like Skin's lyrics on that track, which is about our time in New York when we made the 'Scratch the Surface' album. 'Because You're a Star' was something that I demoed a backing track of with no real purpose before Skin and I got back together. It has got a fun vibe, is a bit Curtis Mayfield. I love all that late 60's/early 70's soul music. It is somewhere between the O'Jays and Motown but the darker side. GS: It is difficult for me to pick a favourite because it is all of one for me. I didn't have any hesitation about recording any of the songs on 'Smoke and Dream'. I really like 'Saturday Night' though, and I like the third track 'The Cost of Getting Lost' too. I had quite a lot of 'The Cost of Getting Lost' written when I showed it to Pim, but I could never get it finished. I showed him the chords and he liked all the bits that I had come up with, and then he came up with this other bit which rounded it up and gave it the shape it needed. When I was first imagining it, I wanted it to sound like 'On the Beach' by Neil Young which is really quite down and slow and dark, but then it became something else. It is the most cinematic of all the songs on the album. I like a lot of cinematic stuff –John Barry, having that big sound in music. That song began for me with just one line - "hanging out with Jack, Jim and JohnnIe,"which is Jack Daniels, Jim Beam and Johnnie Walker. Obviously if someone is hanging out with them they are drinking too much. PB: You are touring in December. Why have you decided to just concentrate on Scotland in December? PJ: Mainly because we haven't had people queuing up to offer us gigs anywhere else so far. We know that there are people who have bought our record outside Scotland, but so far we haven't made our way down to England or anywhere else so far. We are gagging to play there. We will play anywhere if it is financially viable. GS: We are going to play down south hopefully next year. We are talking to an agent now so we are going to hopefully set up some gigs then. We have got a good relationship with a promoter here and he likes to do regular shows with us, but we really, really want to go and play somewhere else as well. You can only go somewhere so many times, so hopefully having a record might get us a bit more publicity and make people a bit more aware of us. PB: Where are you playing on this tour? GS: We are playing Oban on Saturday 15th December and then it is over to Inverness and then it up to Aberdeen and then down to Edinburgh and then back to Glasgow where we will be playing the Barrowlands. PB: And what are your long term plans after this tour? PJ: I have got ideas. Grahame's got ideas. I am sure that we will be getting on eventually with making a fourth album but we want to make sure that this album gets heard first. I think our main goal is to stray further from Scotland, to get some support slots, some festival slots and to grab some new fans that haven't heard us before. GS: We have enjoyed this album and have learnt a lot from doing it as well. I can't see why we wouldn't do another one. We are having a good time, and are enjoying ourselves more than we have ever done. PB: Thank you.
Band Links:-
http://hipswayofficial.com/
https://www.facebook.com/hipswayofficial/
https://twitter.com/hipswayofficial
https://en.wikipedia.org/wiki/Hipsway
Picture Gallery:-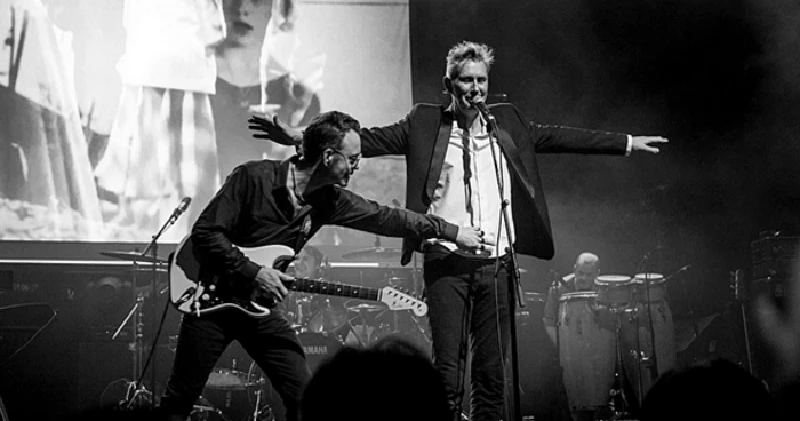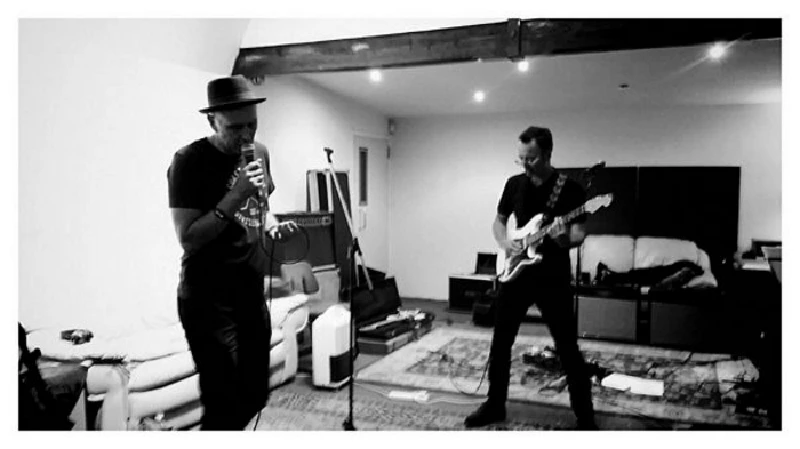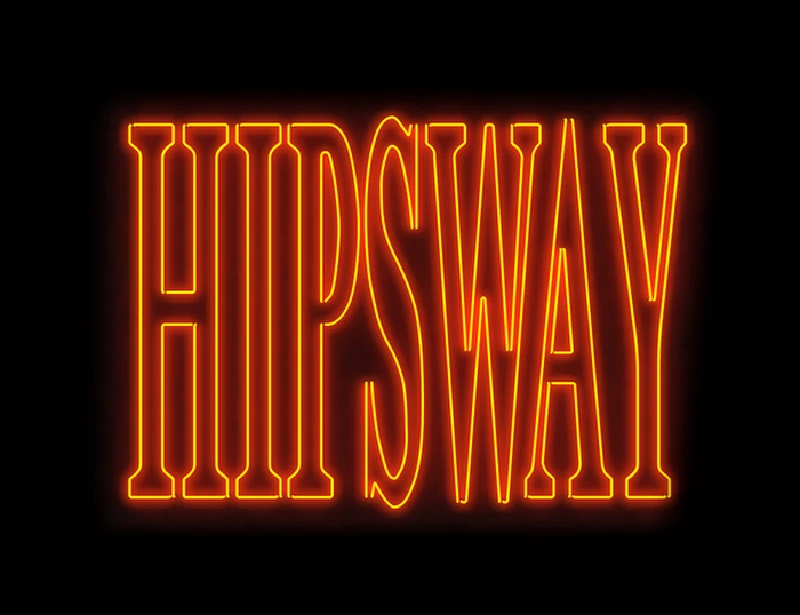 interviews
---
Interview (2017)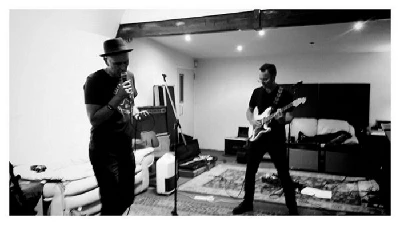 Guitarist Pim Jones speaks to John Clarkson about Scottish dance/rock act Hipsway's history and their remarkable recent reformation after an absence of nearly thirty years.
Interview (2016)
favourite album
---
Hipsway (2016)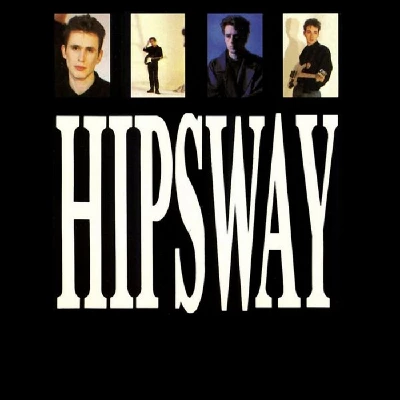 John Clarkson finds that Scottish dance/rock act Hipsway's 1986 eponymous debut album, which has just been released in a double CD thirtieth anniversary edition, remains substantial
Pennyblackmusic Regular Contributors
---