---
published: 22 / 12 / 2016
---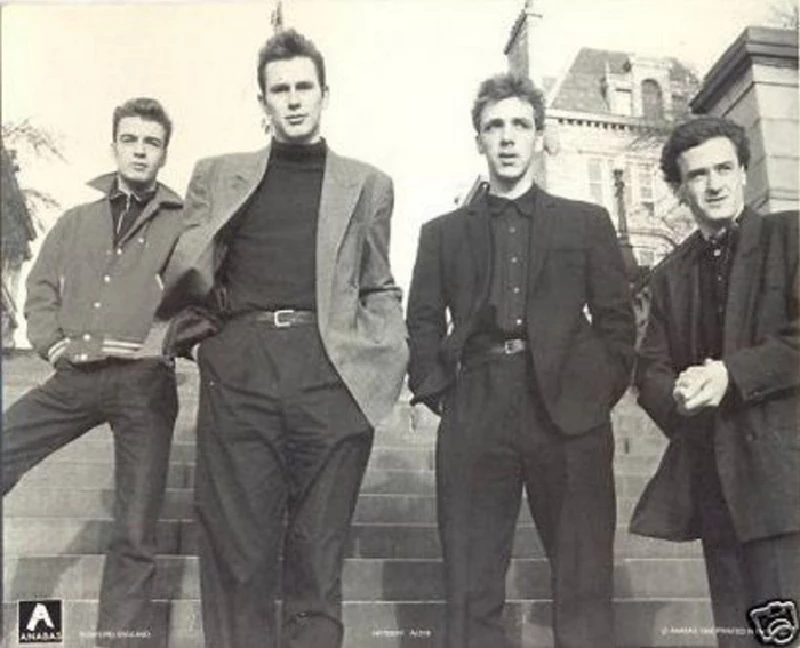 intro
Grahame Skinner talks to John Clarkson about the reissue of his 80's Glaswegian band Hipsway's eponymous debut album in a thirtieth anniversary edition and their decision to reform for shows in Glasgow and Edinburgh
For the space of about a year between 1986 and 1987 it seemed that Hipsway were destined for major success. The Glaswegian group's third single 'The Honeythief' reached no. 17 in the UK Singles Chart and no. 19 in the US Billboard Hot 100. There were 'Top of the Pops' appearances, a 'NME' front cover, and they toured America successfully. Their eponymous debut album also entered the album charts in both the UK and the US, and 'Tinder', one of the songs from it, was used as the soundtrack to a popular television commercial for McEwan's Lager in their native Scotland. And then it all fell apart… Now thirty years after their heyday Hipsway are back. 'Hipsway' has just been re-released by Hot Shot Records, an offshoot of Cherry Red in a double CD edition with, alongside the original album an extra album of rarities and remixes. The group is also temporarily reuniting to play a show in Edinburgh on November 23rd and then two nights in Glasgow on November 25th and 26th. "It has taken me by surprise as much as anyone else", explains Grahame 'Skin' Skinner, their vocalist, speaking to Pennyblackmusic about their reformation. "It all ended so badly that if you had asked me even a year or two ago I would have said that it would never happen. The re-release of the 'Hipsway' album has, however, removed a lot of the previous obstacles there." "Hot Shot Records is run by a guy called Wayne Dickson," says Skinner, explaining the reason for the reissue of 'Hipsway', for which he shares a production credit with Dickson and has also contributed liner notes. "He is a Hipsway fan and got in touch with me, proposing that we do something for the thirtieth anniversary of the 'Hipsway' album." Hipsway was formed in 1984 out of the ashes of two other Glaswegian bands, Altered Images which fronted by Clare Grogan and featuring future Hipsway bassist Johnny McElhone had had Top 10 hits between 1981 and 1983 with 'Happy Birthday', 'I Could Be Happy' and 'Don't Talk to Me About Love' and, and the White Savages, who had played dates in support to Altered Images. "It wasn't quite as fast as that," says Skinner, who had been the vocalist in the White Savages, about a press story that Altered Images and the White Savages had split up on the same morning and that Hipsway had formed that afternoon. "It was, however, pretty quick and within a couple of weeks. I knew Gerry, Johnny's brother, who had managed Altered Images and went on to manage Hipsway, better than I did Johnny at that stage, and Gerry got in touch and asked if the drummer Harry Travers, who had also been in the White Savages, and I would be interested in forming a new band with Johnny." In its earliest stages, the new group also involved James Grant on guitar, whose own band Friends Again had also just broken up and who would go on to become the front man in the critically acclaimed Love and Money. "I don't think James would ever describe himself as having been a member of Hipsway," says Skinner about Grant, who remains a close friend. "We always knew that he was going to go off and form Love and Money. He did, however, do a huge amount to help out though when we were first got together." The role of guitarist was temporarily filled by Ali Mcleod, who appeared on Hipsway's first single 'The Broken Years', and then Pim Jones was drafted in permanently. Hipsway's music, which was characterised by Skinner's deep, velvety vocals and a taut sound which combined both rock and dance components, soon attracted the attention of major label Mercury Records, who quickly signed them. The group released 'The Broken Years' in June 1985 and then a second single 'Ask the Lord' in August of that year, both getting to no. 72, before their career soared with the release of 'The Honeythief' in February 1986 and then the album in April. Hipsway supported fellow Glaswegians Simple Minds at a homecoming gig at Ibrox in June and spent much of the rest of 1986 on a two month tour of Europe with the Eurthymics. At the end of that year Johnny McElhone, however, left, taking Gerry with him. Hipsway would go on to tour America in 1987 when 'The Honeythief' and the debut album was released there, but the McElhones' departure was the start of the band's downfall. Other management especially in America proved less effective. They were never able to find a permanent replacement for the role of bassist. A second album 'Scratch the Surface' took a look time to record, Harry Travers also quit during its recording and by the time it was finally released in 1989 the majority of the personnel who had worked on the first album at Mercury had also gone, leading to it, despite it having strong songs, being poorly promoted. Hipsway broke up within weeks of its release, and Grahame Skinner and Pim Jones went on to form another band Witness, who released an album 'A House Called Love' on A&M in 1991 . "We should never have in hindsight abandoned the Hipsway name," says Skinner about Witness. "We had so many problems getting that second album out though and then when it did poorly we just felt totally frustrated and wanted a fresh start." "I don't think so," he continues when asked if he felt that it perhaps part of the reason for their break-up up was that it all happened too quickly for Hipsway, "I had given up my job so that I could do Hipsway and was living off my credit card. If we hadn't signed to Mercury when we did, we would have probably folded anyway simply because I wouldn't have been able to carry on financially. I think by their very nature all bands are destined to end in failure. We were lucky in that we had a very good year at it, but then it all started to go wrong at once for us." After Witness folded when 'A House Called Love' also sold poorly, Skinner played in various low-key bands including the Pleasurelords, again with Jones, and art rock project Cowboy Mouth. He spent much of the late 1990s and the last decade out of music, but now fronts a band the Skinner Group and does solo acoustic shows, both in which he plays new material as well as Hipsway and Cowboy Mouth songs. "I didn't want to play Hipsway songs for a long time," he muses. "I was so disappointed at what happened to Hipsway that I didn't want anything to do with them, but I can see now that they are good songs and it is no longer the issue it was. I am proud of them and now what we did achieve with Hipsway." The Hipsway reformation will consist of Skinner, Jones and Gary Houston, who played bass latterly with them. Both shows at Glasgow's 1,300 capacity ABC have long since sold out, and the more recently announced Edinburgh gig has only a very few tickets left. "I thought we might sell out one night in Glasgow, but it would take weeks," says Skinner. "I was really surprised when the first gig sold out in 48 hours, and when we put the second gig up for sale that that sold out in a few days. We are better and more fondly remembered than I think I had ever thought." When Grahame Skinner walks onto stage with Hipsway, it will hopefully be with a feeling of triumph.
Band Links:-
http://hipswayofficial.com/
https://www.facebook.com/hipswayofficial/
https://twitter.com/hipswayofficial
https://en.wikipedia.org/wiki/Hipsway
Picture Gallery:-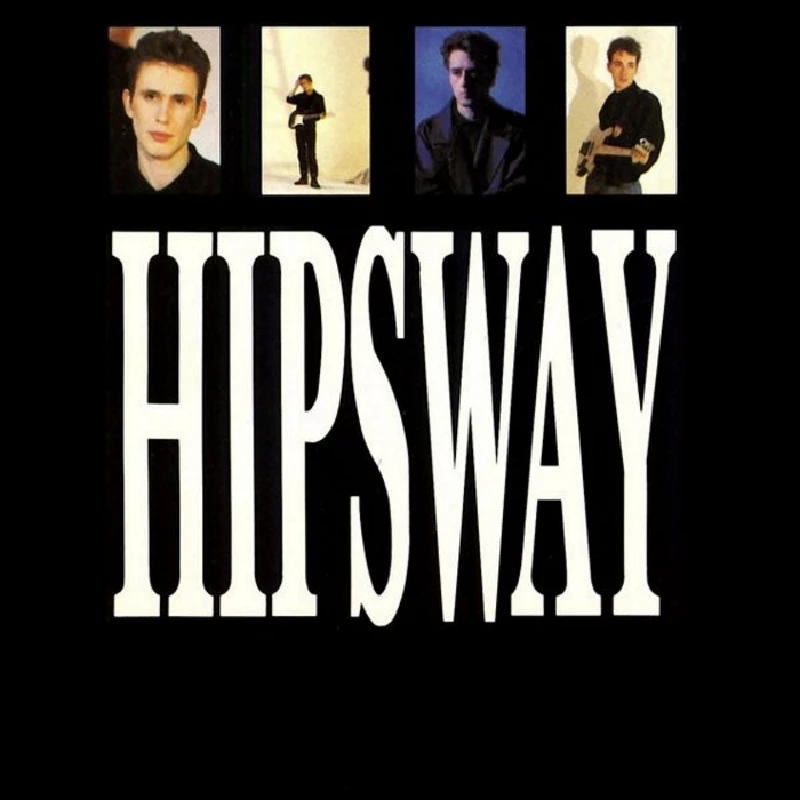 interviews
---
Interview (2018)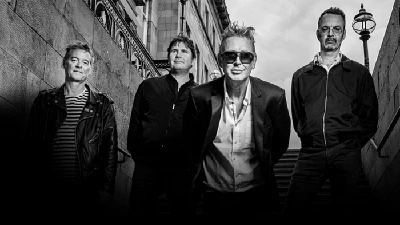 John Clarkson speaks to vocalist Grahame Skinner and guitarist Pim Jones from Scottish rock/dance outfit Hipsway about their third album and first album in thirty years, 'Smoke and Dreams'.
Interview (2017)
favourite album
---
Hipsway (2016)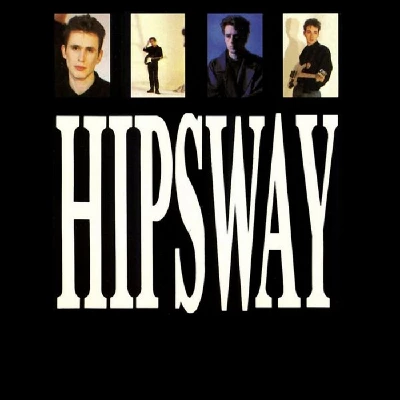 John Clarkson finds that Scottish dance/rock act Hipsway's 1986 eponymous debut album, which has just been released in a double CD thirtieth anniversary edition, remains substantial
Pennyblackmusic Regular Contributors
---