---
published: 10 / 5 / 2018
---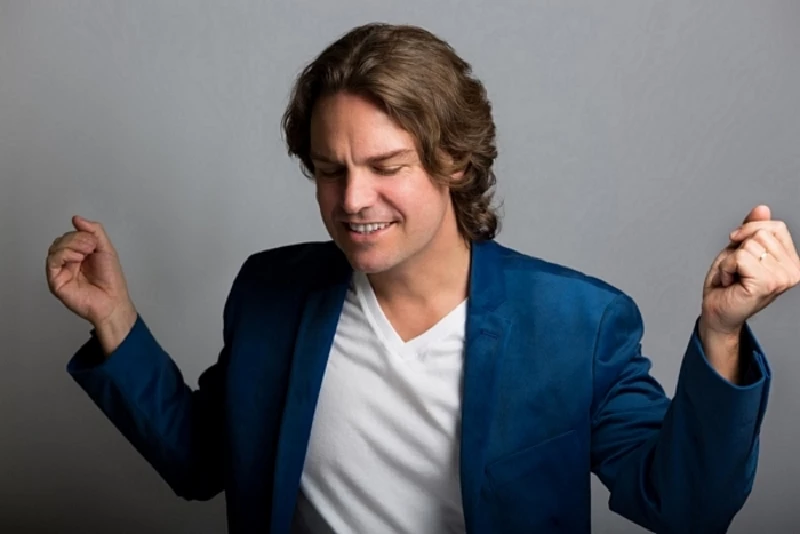 intro
International singer-songwriter Jann Klose talks to Lisa Torem about the making of new studio album, 'In Tandem,' which celebrates the art of collaboration and the personnel that enabled the project to crystalize.
If you're a music fan seeking out unique world music, mellifluous vocals, heart searing ballads or danceable beats, you've probably already discovered award-winning singer-songwriter Jann Klose, but if you still haven't, Pennyblackmusic longs to bring you up to speed. Jann's ease with performing all kinds of music may have come about naturally. After all, he was raised in Kenya, South Africa and Germany, after which time he enjoyed time as an exchange student in Cleveland and eventually moved to the Bronx. His original song 'Make it Better' off his recent solo album 'MOSAIC' is an upbeat tune that appeared on the compilation album 'Action Moves People United' and got featured on the Billboard Top 10. This optimistic anthem won three Independent Music Awards in 2014 and also made the first Grammy cut that year for Pop Vocal Album and also Album of the Year. When he decides to cover a song, Jann picks from the best, 'Don't Give Up' (Peter Gabriel) features Annie Haslam (Renaissance), whose moving voice serves as the perfect counterbalance to Jann's own multi-range instrument. Jann has also won over film audiences. That was his evocative voice in 'Greetings From Tim Buckley' (Universal). His talents were also evident in the film 'Dead Broke' (Warner Bros) and 'A Venue For The End of the World' (BrinkVision) featuring American comedian Dick Cavett and British multi-instrumentalist/songwriter Ian Anderson. Of course, his versatile singing style has also attracted Broadway aficionados. Jann's credits include appearances in 'Jesus Christ Superstar' and 'The Who's Tommy' and being an innovator, it was no surprise when 'Moonlight Interior' based on his original score, debuted in the Big Apple back in 2005. Being open-minded musically, Jann has performed with a diverse range of artists: Pat Benatar, Suzanne Vega, Paula Cole, RJ Benjamin, Roger McGuinn, Jim McCarty, Pete Seeger, Les Paul and more. He has toured extensively throughout the U.S. Europe, Asia and the aforementioned Africa. On a more recent note, Jann sounds super excited about signing to Gallo Records which is making available 'In Tandem'. Pennyblackmusic welcomes back Jann Klose for our first follow-up interview since the Tim Buckley days… PB: Congratulations on signing with Gallo Records and the making of the inspirational 'In Tandem'. Please tell us about meeting RJ Benjamin, the producer of your new album, 'In Tandem' and how this encounter led to a co-write between you, RJ and James Stewart. JK: When I was on tour in the UK in early 2016, Brandon Bakshi (then head of the BMI London office) invited me to come by for a catch up and I played him some songs from my (then still unreleased) duo album with Gary Lucas,'Stereopticon'. At the end of the meeting Brandon asked me if I was interested in attending a BMI songwriting camp in Cape Town. Of course, I said yes! The previous year I was invited to perform at the German school I attended as a boy in Johannesburg, the DSJ, and had made connections to line up some additional tour dates in South Africa. It was all quite exciting, and the timing couldn't have been better. When I arrived in Cape Town from New York in September of 2016 and met Tamara Dey, Karen Zoid, Ziyon, Shekhinah, James Stewart, Ameen Harron and RJ Benjamin plus Martin Myers and the great MEX (Music Exchange) crew I felt at home immediately and very comfortable writing with this group of people, none of which I had ever met before. 'Take Me 2 Forever' came to RJ, James and I on the first day of writing. We had the song written and recorded by 5 pm! I was ecstatic to work with a group of people that was so super focused, and I remember distinctly (almost jokingly!) asking RJ if we should make a record together to which he replied "Yes!" I honestly didn't think it would actually happen as I had a producer and studio space already lined up in NYC, but when Nick Matzukis and Timothy Kraft from the Academy of Sound Engineering invited me to make my next solo record in South Africa I felt like there was a real chance this could fly… And here we are a year and half later with a finished album and a deal with Gallo Record Company who are releasing the album 'IN TANDEM' on May 25th 2018. PB; What was the role of your fans in crowd sourcing? JK: It was everything! A core group of fans and friends really made the production possible! They got involved early on and were truly a part of the making of the record. It's not the first time I've used crowdfunding to make an album but this time around, the fans went above and beyond… It's not the easiest thing in the world for me to ask people for help but I was never made to feel like I was asking for too much, quite to the contrary, I felt an amazing wave of support! PB: Rhythm has always been a strong element in your original music, perhaps even more so on 'Take Me 2 Forever'. That said, how did your co-writing team come up with those intoxicating beats? Secondly, your prior arrangements have often been gifted with unique instrumentation, everything from the accordion to the Kora. What is that unusual stringed riff we hear on this track? JK: This particular beat came from RJ Benjamin, he suggested we work with it and James and I both loved the idea. The guitar lick you hear is the great South African guitarist Raymond Green who is all over 'In Tandem'. PB: The musicians were mostly from South Africa, a country with which you share childhood memories. What was it like being back? What was unique about this group of players? JK: It was kind of a dream come true to make this album in the place where I spent part of my childhood. Honestly, as hard as the business of music is, being able to do this in South Africa was refreshing. It felt different and because of the unique setting I felt like I could take more risks and make whatever record I wanted to make. I work best in an environment where I can have fun and be open, try new things. RJ is entirely responsible for bringing this group of 'musos' (as they refer to musicians in SA) together. He pulled from his resources and history of working with a who's who of South African talent after his work on Idols SA and The Voice Nigeria and his catalogue of solo work and collaborations with many of South Africa's biggest names in music. PB: "Coming together to write songs and make music was like medicine," is the way you described this experience. Can you elaborate? JK: I was coming off touring with two other albums, my last solo album MOSAIC and my collab album with Gary Lucas and Dan Beck, 'Stereopticon'. I was feeling burnt out from touring almost constantly and needed a change of pace. When I started co-writing with new people it opened me up to new ideas and new approaches that I think were sort of dormant until then. It was just so nice to do something entirely different and get out of my own headspace. PB: 'Don't Give Up' featuring Annie Haslam (Renaissance) was recorded at Rave Tesar's upstate New York studio; the other tracks were recorded at the Academy of Sound Engineering in Johannesburg and Cape Town. Were these studio experiences vastly different? JK: Yes and No… Rave's home studio was more intimate and we laid down the basic tracks in advance of Annie adding her vocals whereas we recorded almost all the basic tracks live in Johannesburg. We even used some of the scratch vocals on the final version of the album. Also, The Academy of Sound Engineering where we tracked the record is huge! It took us 20-30 minutes each day just to get everyone through security! PB: You collaborated with Tamara Dey ('You and I') as well as Karen Zoid ('Pour the Champagne'). What did you take away from these experiences? JK: Both Tamara and Karen are household names in South Africa and I loved working with them. Both total pros… I hope that my followers in the U.S. will check out their past (and future) work as they are super talented and good people to boot! PB: You have had considerable experience co-writing over the years. How would you describe the ideal setting? JK: Being in a comfortable environment with people you like to be around. There's really no secret and sometimes it doesn't work out the way you want. Patience and persistence, the usual! PB: Tell us about your work with Desmond Tutu's Tutudesk Campaign. JK: I got connected to Thandeka Tutu-Gxache through Karla Chee-a-tow in New York and after I was a part of one of the handover events for the desks in Mpumalanga Province just North of Johannesburg I was hooked! The joy on those kids faces when they got their desks was immeasurably beautiful. Getting to sing for them was just beyond anything I had ever done. I'll be forever grateful that Thandi and Karla allowed me to be in that position. PB: Your touring has taken you around the world, to places not normally on the traditional radar like T'bilisi, Georgia. What was that experience like? Is there any place in the world that you would still like to tour? JK: Yea, I played a festival in T'bilisi a while ago… That was a real trip. I remember the flight there left in the middle of the night from Munich and the return flight 24 hours later was also in the middle of the night. The food in Georgia is probably the best I've ever tasted anywhere. It seems like everything was home grown and prepared. I'd love to tour in Asia! Indonesia, South Korea, Japan… So much to discover. PB: You have performed with A-list players from all types of genres, but one name really caught my attention. What was it like working with Les Paul? JK: Les was so sweet. My friend Joey Reynolds literally pushed me on stage with him at the Iridium. I was SO nervous… It was great, amazing band, wonderful people around him. Humbling!! PB: Is there a thread that ties the songs of 'In Tandem'' together philosophically or does each song stand on its own? Secondly, what will you be doing to promote this much-anticipated new work? JK: Yes, the thread is collaboration. 'In Tandem', together. It takes a village to make something like this happen… And some in the village will only watch (but we need them, too!) As far as promoting goes, well, I can only do so much. It's really just me and a small team of people and no real money to promote it so it's my time and hopefully word-of-mouth that will get this record heard. PB: Thank you.
Band Links:-
http://jannklose.com/
https://www.facebook.com/jann.klose
https://www.tiktik.com/@jannklose
https://twitter.com/JannKloseBand
https://www.youtube.com/jannklose
Picture Gallery:-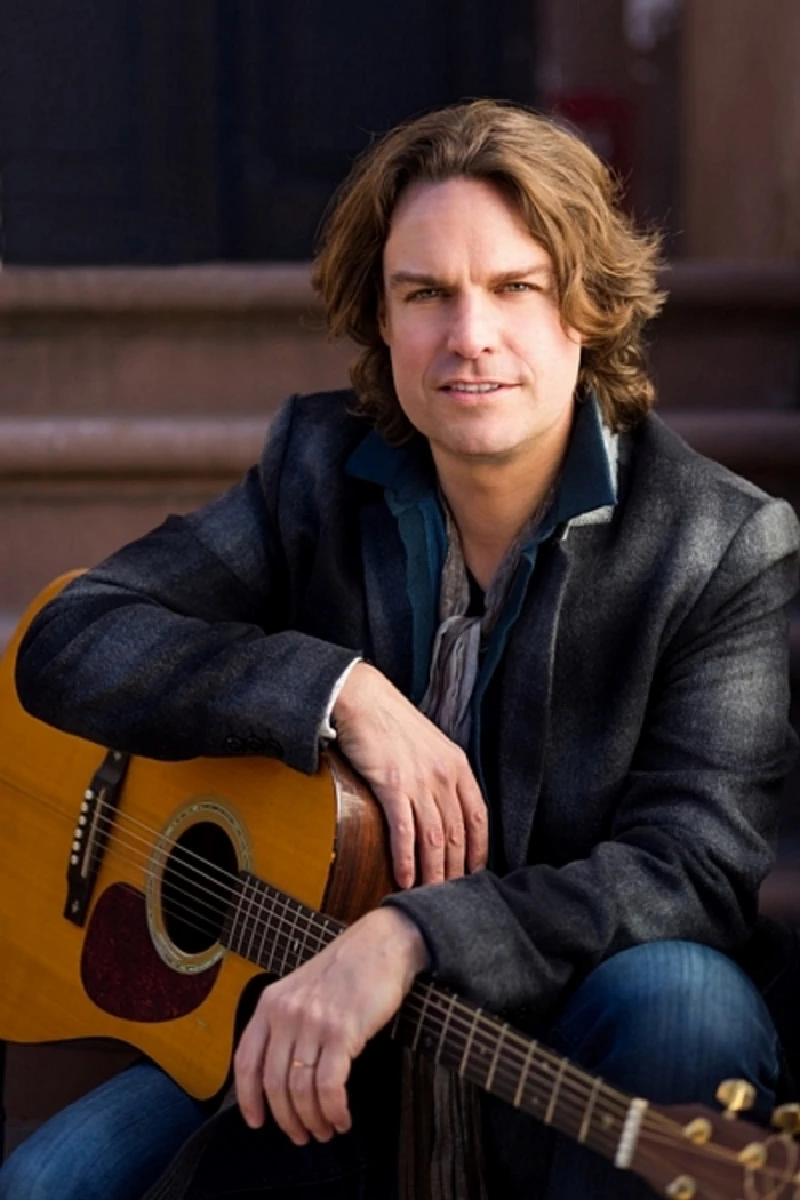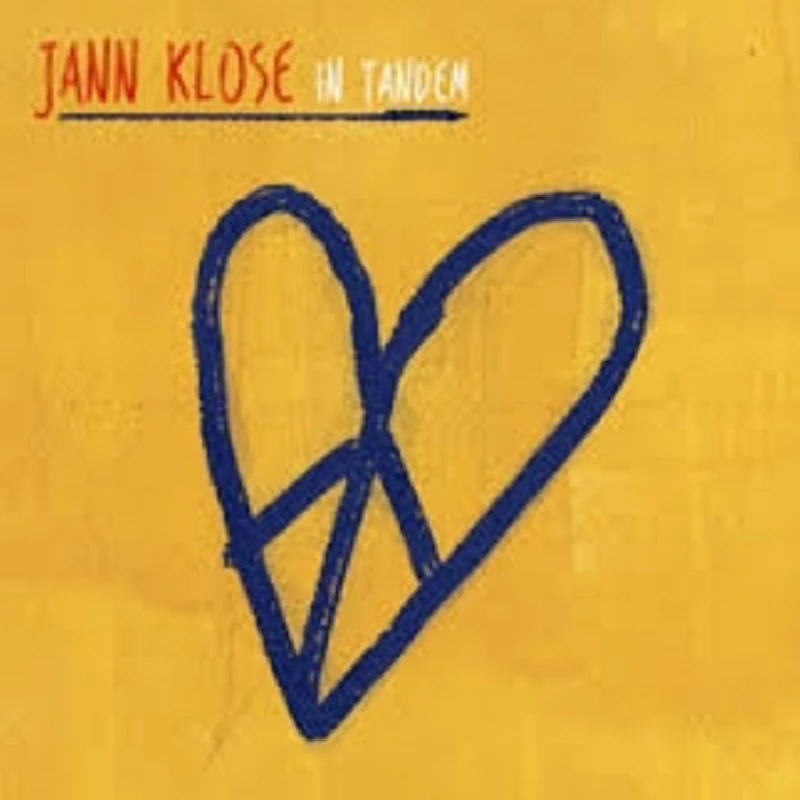 interviews
---
Interview (2012)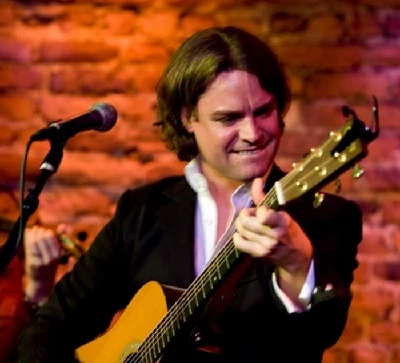 Lisa Torem chats to German-born singer-songwriter Jann Klose about his recent appearance in the film 'Greetings from Tim Buckley', his musical appearance and forthcoming next album
profiles
---
Sugar My (2022)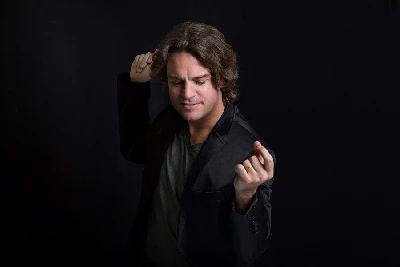 Lisa Torem profiles the extraordinary new single and video 'Sugar My' from singer-songwriter Jann Klose.
Pennyblackmusic Regular Contributors
---