---
published: 7 / 10 / 2012
---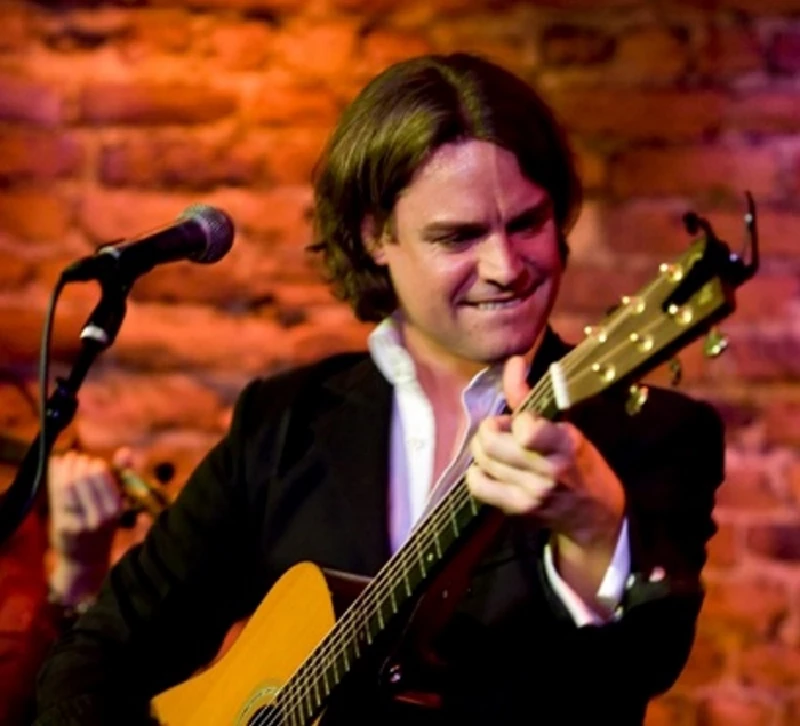 intro
Lisa Torem chats to German-born singer-songwriter Jann Klose about his recent appearance in the film 'Greetings from Tim Buckley', his musical appearance and forthcoming next album
Singer-songwriter Jann Klose, who was born in Germany but raised in Africa, came to Ohio as an exchange student, and who has been living in the boroughs of "the city that never sleeps," is back in the studio working on a follow up to 2008's 'Reverie' and his 2010 'Sacrifice' EP. In addition, he has performed or opened with other acclaimed songwriters such as Suzanne Vega, Roseanne Cash, Roger McGuinn, Pete Seeger and Jim McCarty. His passion for creating fluid, penetrating songs driven by world music textures, romance and reflection is felt when he performs up to 100 shows per year in intimate venues. When our paths first crossed several years ago, Klose was enthusiastically contributing to a series of Jeff Buckley Tribute Concerts. Not surprisingly, his voice was chosen to appear in the biopic, 'Greetings from Tim Buckley', which premiered at the Toronto Film Fest this year. The film not only proved to be a perfect fit for his golden tones, but an emotionally resonant one too; Klose writes well about inner conflict and its effect on relationships and this movie more than skims that surface. PB: Your list of influences include Merle Haggard, Allison Krauss, Prince, Antony and the Johnstons, Les Paul and Jeff Buckley. It is a very varied list. What's the common denominator? JK: Well, those are some of the folks I like listening to but wouldn't necessarily consider influences… Also, some of them are comparisons I get from the press. People always want to know what you sound like… there's now a whole industry (Spotify, Pandora, Last.fm and the like) driven by comparing artists and styles. PB: It's not surprising that you were asked to participate in the film, 'Greetings from Tim Buckley' – after all, you performed in a number of tribute shows, his material deeply affected you at about the time you were first started performing live and you have a great voice. But what was the actual experience like once you passed the audition? JK: It was hard work. I had to learn the songs and study the actor's performance and the sound and guitar playing style of Tim Buckley intimately. Fortunately working with the film's director Dan Algrant and Steve Addabbo who produced the session at his studio Shelter Island Sound was great. PB: The film sounds intense. In it, Jeff is asked to play at a tribute concert for his father, Tim Buckley, in 1990, but, however, the two had been estranged and it appears that the younger Buckley had some abandonment issues. Was the theme something that you could relate to in your own life? JK: Yes, and I think that is why I relate to both Jeff's and Tim's music as well as I do… PB: The film has been well received at the Toronto Film Festival. Does this news inspire you to work again in the film industry, or would that take up too much time from your live performance? JK: I loved working on the film and would do it again! It was a great experience for me. PB: You've been performing and co-writing with Gary Lucas. His band, Gods and Monsters, enjoyed Jeff Buckley's lead vocals for a year. Lucas is well travelled, like you and, it seems, he draws ideas from the world. What does each of you contribute to your writing sessions? JK: What's cool about working with Gary is that we both come from a background rooted in the blues… my sensibilities, I think, veer more towards pop and his more towards an avant-garde rock style. Combining the two creates (to me) a very tasty mix. PB: You've released a song as a download called: 'Falling Tears,' which has an especially bluesy sound. I hear you're working on a new album. Will it be a mix of the signature, soulful ballads that we've come to expect or will you be experimenting with some new flavours, like what we're hearing on this one? JK: It's definitely an amalgamation of styles and sounds again… I don't like any song to sound like the next one. On the upcoming album the instrumentations range from straight ahead drums/bass/guitar to a more eclectic mix of oboe, flute, violin, accordion, male and female voices, and a capella moments. PB: As far as songwriting, how much of a shelf life do your ideas tend to have? In other words, let's say you have a melody or a verse running through your head over and over, but after a few months it doesn't add up to a complete song. Do you move on or keep it saved as a viable option? JK: I save every idea… the ones I remember in my head are usually the keepers but I've gone through ideas I've noted in the past and found stuff I will use. PB: I would describe many of your songs as transformative because of the unusual rhythms, the images and sometimes because of the sense of timelessness they convey. Do you find that by the time you finish writing a song you've changed in some way? JK: Thank you, that's really nice to read.Yes, songs are like a really good therapy session that you get paid for… PB: Since we last spoke, you were involved in the compilation: 'Healthy Food For Thought', which was Grammy nominated. The artists involved were hoping to motivate the public schools to take a hard look at their lunches. As a public school alum, I have to add that our public school meals in Chicago were also pretty grim. Has the album created an awareness of the New York public school system nutritional plan? Also, in regards to doing up to a hundred shows a year, in which cities are you most able to maintain a healthy diet on the road? JK: HFFT did very well and created more dialogue in a momentum that's continually growing and has to continue to do so if we want to become a healthy society. Food is every bit as important as the air we breathe. Making it a subject of interest to parents and kids alike is vital. While travelling I find myself preparing food a lot of the times and taking it with me, as healthy road food is scarce. Panera Bread stores are a good address! A lot of the venues we play at will provide a good meal, some better than others. PB: Since we last spoke, your video, 'Doing Time', has been gathering a considerable amount of steam. It's a very urban blending of irony and humanity. On it, your character's reaction to the dull routines that we all face is relatable, yet comical. Was there anything you learned from making that video that will inspire the next one? JK: The next one will be different… everyone seems to be using stop motion right now and since we already did that I'm looking for new ideas and a director (hint, hint.) PB: What are your touring plans currently and in the near future? Will you continue to play intimate venues like the Rockwood in New York and Uncommon Ground in Chicago? JK: We have plans to tour in the Northeast and Midwest U.S. as well as California, Canada, Germany, France and the U.K. Wherever they want us, we'll do our best to get there! PB: Thank you.
Band Links:-
http://jannklose.com/
https://www.facebook.com/jann.klose
https://www.tiktik.com/@jannklose
https://twitter.com/JannKloseBand
https://www.youtube.com/jannklose
Picture Gallery:-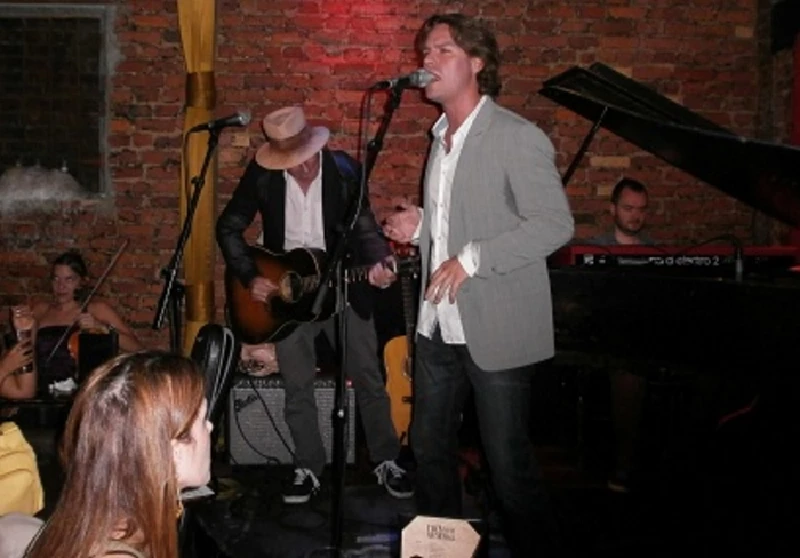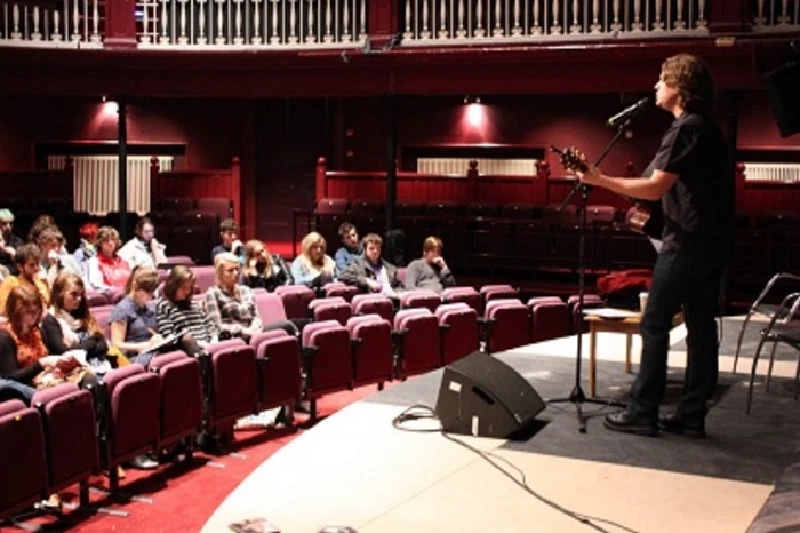 interviews
---
Interview (2018)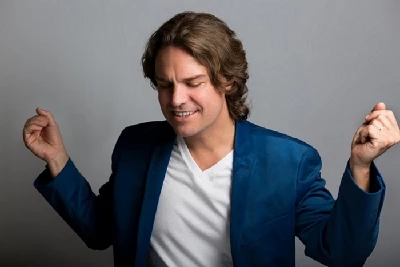 International singer-songwriter Jann Klose talks to Lisa Torem about the making of new studio album, 'In Tandem,' which celebrates the art of collaboration and the personnel that enabled the project to crystalize.
profiles
---
Sugar My (2022)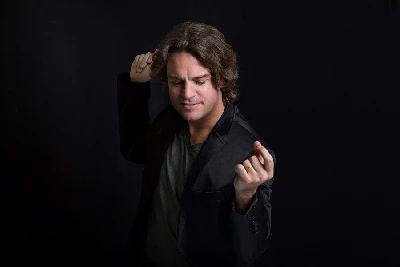 Lisa Torem profiles the extraordinary new single and video 'Sugar My' from singer-songwriter Jann Klose.
Pennyblackmusic Regular Contributors
---