---
published: 22 / 12 / 2016
---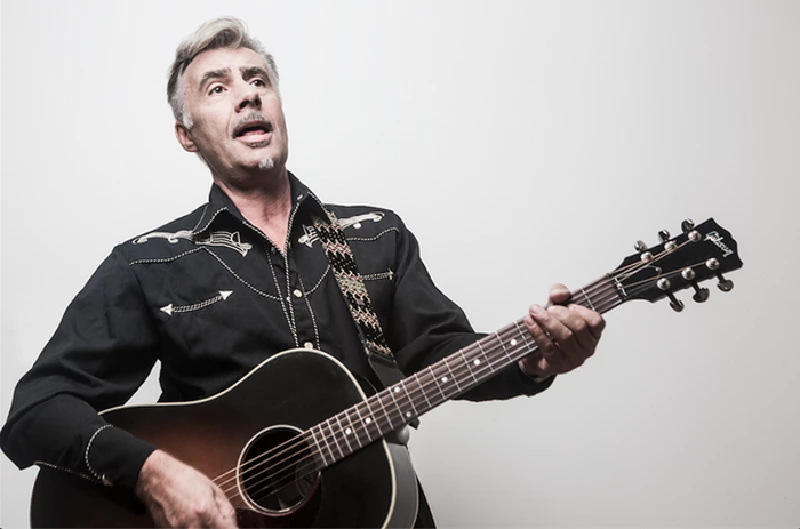 intro
Glen Matlock speaks to Denzil Watson about his years with the Sex Pistols, working with Iggy Pop, his recent gigs with Heaven 17 and his current solo acoustic tour
The term 'punk rock legend' is one that is often thrown around all too easily. In the case of the founding-member of the Sex Pistols, Glen Matlock, the mantle definitely fits. The Paddington-born bassist has come a long way from his days of stealing bread from milk-floats in his native London. His list of collaborators over the last four decades read like a who's-who of alternative musicians. He's toured with Iggy Pop, recorded with the Damned and guested with the Faces as well as launching a solo career. As the co-writer of ten of the twelve tracks on 'Never Mind the Bollocks' the mythology of those early days will always follow him around. Now though Matlock is as comfortable strapping on an acoustic guitar as he is his trusty Fender Precision. Pennyblackmusic caught up with the wily bassist during his stint as a guest vocalist for British Electric Foundation on Heaven 17's 'Penthouse and Pavement' 35th anniversary tour to chat about his upcoming solo shows and his eventful career. PB: You're currently mid-tour as part of the Heaven 17 'Penthouse and Pavement' tour. How's it been going? GM: It's been going very well. Thank you. They are a good bunch of lads and lasses. PB: How did your involvement with Heaven 17 on this tour come about? GM: I've known Martyn Ware for a long time. Not very well but I met him when he was in the Human League originally. I was playing with Iggy Pop and they supported us. That was back in 1979 so we go back a long way. And I've always liked Heaven 17. Anyhow, they just asked me and their agent phoned up and asked if I fancied doing it. I've always liked them, so it was a bit of a no-brainer really. Also what with me going out on my own soon and a lot of people not knowing quite what to make of me - many just see me as a bass player whereas I see myself as a songwriter and a singer these days - it was a chance to play in front of someone else's crowd and if I go down well there's a chance they will come to my show too. PB: What's your involvement with the tour been? GM: I'm not doing the Heaven 17 part. There are two parts to the show. Heaven 17 do their 'Penthouse and Pavement' bit of the show, and then the second part is British Electric Foundation (B.E.F.) in which they have always worked with different artists. I'm doing a couple of numbers with them and it's fun. It's a good show, it's entertaining but they have also got a message behind it. PB: When this finishes you're pretty much straight back out playing live again. Do you still enjoy life on the road? GM: I always think there's never that much on the telly. So, you might as well go out and do a gig. I like playing around. The music industry has changed these days. It used to be that you would have to tour to promote the record which you made the money from but it's totally the other way round now. You put the record out now, hardly anyone buys it because they just download it. The whole thing with being a musician and a songwriter is communicating with people, and what better way than going out live and connecting with people? Especially with what I'm doing. It's just a solo acoustic tour and I do songs from all aspects of my career. When you play something that was once just a figment of your imagination and you work it up into a song and next week it's a new song and then you keep playing it and it's an old song and you see people in the front row and the whites of their eyes and they can see where you're coming from and there's an understanding, it's quite powerful. PB: What can people expect on your 'An Evening With...' tour in November? GM: Well, people who know me a bit will know I've had a hand in writing lots of songs. I'm not saying it's a chequered career. It's been up and down but it's been a good one. I've worked with Rich Kids, Iggy Pop, the Sex Pistols obviously, the Faces. And I've done solo records myself and also I have lots of influences and play some cover versions. At the beginning of the show I say it will be something old, something new, something borrowed and something a bit bluesy. It's kind of what you get. But they all slot together as they are all from my grey-cells really. They've all been written on an acoustic guitar and they all kind of work. Some songs don't work so I don't play them but the vast majority of them do. There's a lot of spontaneity. I rarely write a set-list out and if someone shouts out for something, because I don't have to worry about a band, I can launch into it. There might be a couple of mistakes here and there but that tends to lead to the love. The other thing is that I like to think that I've written some songs of consequence, but I'm not a po-face nit-wit and I like to have a laugh with the audience and try and get everyone involved with backing vocals and clapping along. It's an interactive acoustic evening. PB: I saw a quote from you where you said solo acoustic shows were one step off being a stand-up comedian. Do you feel a bit outside of your comfort zone doing the solo tours? GM: In my case it is. When you are in a band you have got all those lights, the noise, and all the other people to hide behind but when it's just you the buck stops there. And it's scary but it's a good reason to do it rather than not do it as it puts hairs on your chest. And I've been doing it twenty-five years, the main reason being because my mate Chalky who lives in Dubai asked me to play at his 40th birthday party in the pub round the corner, so that's what got me doing it. PB: You've got a massive back-catalogue to draw on. How did you go about selecting the songs you are going to play? GM: Just the ones that kind of work and that mean something to me at the time. Some I'm more accomplished at playing than others but most are up for grabs. I've been doing my acoustic show all around the world - Australia, South America last year. I did Glastonbury Festival this year and a couple of thousand people turned up to see me play on the acoustic stage. I have done the Montreux Jazz Festival as well. I've been round Italy doing it. I get around and it always seems to go down pretty well. PB: In between the songs you're going to be telling some stories. I'm guessing you've got some tales to tell over the years? GM: I've got a few stories to tell, but you're going to have to come down and find out. PB: Let's look back at your former bands and start off with Rich Kids. Did you enjoy the recent reformation gig back in June earlier this year? GM: Very much. When you've been in bands with people you've shared hotel rooms, been in the back of the van up and down the motorway and if you haven't killed each other then there's some kind of empathy there. Although Rich Kids weren't that successful we were quite influential. We did the show in June, but sadly our former guitarist Steve New had passed away in 2010 and Gary Kemp [from Spandau Ballet] stepped in. A few years ago I played with the Faces, and Gary Kemp said it was like me playing in the Faces. I think Rich Kids were the link between punk and the New Romantic thing. PB: I really like Rich Kids. Your debut album 'Ghosts of Princes in Towers' was a bit of a new-wave classic. GM: Yeah, it was half a good album. I don't know that we were ready for a full album at the time. I like about half the songs on it. I was playing with Iggy Pop many years ago and David Bowie turned up. They were chatting and he said, "What do you think to your new album,Jim?" And Iggy replied, "Well, I only kind of like half the songs" to which Bowie replied, "Well, that's not bad. If I like half of the songs on one of my albums I've not done bad". PB: It was some line-up too with Midge Ure, Rusty Egan and Steve New, wasn't it? GM: It was. Rusty went on to be a very influential DJ at Blitz and Midge joined Ultravox. I like to think that the people I work with have quite a reasonable cover. I've had an album in the can for quite a while now. You have to take your time in order to get the right release date. I've got my mate Slim Jim Phantom from the Stray Cats playing drums and Earl Slick who's a fantastic guitarist. He's played with David Bowie and John Lennon, and he plays all the lead guitar on it. So, I have got to work with some cool people. PB: The list of people you have played with reads a bit like a "who's who" of punk rock and alternative music with Iggy, the Damned, Dead Men Walking. GM: I think that's the operative word - alternative. I try and do music of consequence with people of consequence - there's no light-weights in there. PB: Is there anyone on your bucket list you'd still like to collaborate with? GM: I would have like to have done something with Bowie. When I played with Iggy, he turned up at rehearsals once and got up and sang. Loads of people to be honest - Bryan Ferry - he could rock out a bit more. When I do I think, like when I was playing with the Faces, I bring something to the table. I just kind of pushed them a bit and gave them a bit of edge that older blokes tend to lose a bit. PBM: Who have you enjoyed working with the most? GM: I think the Faces, to be honest. It was the band that I used to stand in front of the mirror to when I was thirteen or fourteen when I couldn't play guitar and I pretended. When I played with them, I didn't do that many shows but the last show I did with them was when we headlined the Fuji Festival, Japan [in 2011] in front of 50,000 people. So, that was cool. The only drag was that Rod Stewart wouldn't do it that time but it was Kenney Jones on drums, Ronnie Wood on guitar and Ian McLagan, bless him, who's now sadly passed away. He was the best white Hammond player in the world. And he was my mate and he did a tour with the Rich Kids and played on a track on the album. And it was cool. And the singing duties were taken over by Mick Hucknell who was really good. He stood there and sung his heart out. They were a great rock band and he is a great soul singer. PB: And, trying to put this diplomatically, who has been the most difficult person to work with? GM: I'm not saying nothing. PBM: Let's come on to the Sex Pistols. It is true you were kicked out of the Sex Pistols "for being too conservative"? GM: Oh, not that old chestnut. I'm not even answering that. Not true. PB: Wasn't it a bit strange that you were with the band right up to the recording of 'Never Mind the Bollocks' and Sid Vicious barely played on the album but it is Sid that is associated with the Pistols? GM: Yeah, it's annoying. But that's the way the cookie crumbled. I've had a long time to roll with that. But I do know that with those first three singles I had a very big hand in them. If you listen to the album 'Spunk' that came out (Demo versions of what was later rerecorded for 'Never Mind the Bollocks'), all the constructions of the songs is exactly the same. I think the sound is better than on 'Never Mind The Bollocks', and the bass playing is certainly better on the 'Spunk' album. PB: You were reportedly asked to come back as a paid musician to play bass on the album and when the money didn't materialise you declined to play. GM: Yeah, I got paid for it but I didn't do it. Steve [Jones] did it. And that's were I think it falls down. PBM: Was it your decision not to play the bass lines? GM: No, Steve wanted to do it. But I will just add this to the pot. In 1996 when we reformed and did a massive world tour of nearly a hundred gigs around the world, in massive places, and all the subsequent little tours we've done, of all the bass players in the world they could have asked they asked me to do it. PB: The last Sex Pistols reunion tour was in 2008. Do you reckon that was the last one or could it happen again? GM: It's all down to John [Lydon] really. I don't wake up in the morning thinking, "Oh, I wish we had a Pistols gig". I'd certainly consider it, but I'm not saying 'Yes' or 'No' and I'm getting on with what I'm doing. PB: Are you still in touch with John, Steve (Jones) and Paul (Cook)? GM: I haven't spoken to John in a long time and I'm quite happy about that. Steve, I could pick up the phone any time and speak to him. But with Paul, we see each other quite a lot. We've been doing a few little projects together. Zac Starkey, who you will know as a drummer, is actually quite a good guitarist and he's got a band called Sshh with his girlfriend (Sshh Liguz). They have made a charity record for the Teenage Cancer Trust and we played on quite a lot of the album, me and Paul. And we did a show together at a place called The Box in London at an album launch about a month ago. Zac's old man [Ringo Starr] even turned up. So that was quite cool. The Monday just gone I was in New York and we did another show with them, but Paul didn't do it and so Clem Burke from Blondie did it. I seem to be friends with quite a lot of American drummers. PB: Just coming back to the Sex Pistols again, what did you think about 'Live '76', the recently-released quadruple box set that collected up a number of the early Pistols gigs? GM: What do I think about it? Where is the money? That's what I think. PB: Have you not seen any money from it yet? GM: No. PB: It's got some of the really influential gigs from 1976 on it, hasn't it, like the Lesser Free Trade Hall gig in Manchester and the Screen on the Green gig in London? Were you involved with the putting-together of the album? GM: Not particularly. I'm once removed from that sort of thing. And it's a bone of contention,to be honest. PB: What can we expect from Glen Matlock beyond the forthcoming solo tour? GM: I'm working on getting my new solo album out, and putting out a single in the New Year and then the album after that. And then more gigs. And if someone says, "Will you come and play bass on this?" I might do it too. PB: Who is your favourite bass player? GM: Quite a few actually. James Jamieson [Motown session bass player]. Klaus Voormann [Manfred Mann], Ronnie Lane [Small Faces]. Paul McCartney isn't a bad bass player either. All that Tamla Motown stuff is quite influential. In fact I did a Pistols gig and Duff McKagan from Guns'n'Roses came down. He'd only heard the Pistols records and he came up to me afterwards and said, "That bass was fantastic with all that Tamla Motown stuff you put in there. I never realised it could go like that". And I said, "That's how it's supposed to go". That was quite an accolade as he isn't a bad player himself. PB: Can you see another Sex Pistols coming along in the current musical climate? GM: It is not for me to say. I'm in a different groove and a different age group now. I'm sure lots of kids think something is going to happen. The whole thing about that is you can't take the Pistols out of the time they came through. And you can't take them away from the fact that it wasn't just the music. It was the fashion, the graphics, the artwork, the pool of people. It started off as maybe twenty-five people in London and we were at the very pinnacle of that and they were all our supporters. But they all went on to do things - Siouxsie, Billy Idol, the Clash. The guy who booked the very first Sex Pistols show which was supposed to be at the Central School of Art, but we got one before then, Alex McDowell was into artwork, then became involved in video and moved to Hollywood and is now one of the top artistic designers in Hollywood. He did 'Charlie and the Chocolate Factory', 'Watchmen' and 'The Terminal', 'Fear and Loathing in Las Vegas' with Johnny Depp and lots of other things. Out of that pool of people a lot of things came. It was like the pebble in the pond that sent out all of these happening ripples. PB: Are there any current bands you are into at the moment? GM: The things I tend to like more than anything else tend to be more on the R'n'B and soul side. Records I've picked up on recently have been Pharrell William's 'Happy' and 'Hey Ya!' by Outkast, although that's quite old now. I like 'Uptown Funk' by Mark Ronson and Bruno Mars. I'm gigging a lot and playing a lot. I don't get time to check out as much stuff as I ought to but I just can't be arsed. If I want to put a record on I put one on that's reliable and dependable. I see bands when I'm playing. I saw one a year or two ago in Canada and this band came on and they had this most fantastic name, Ringo Deathstarr, and they were really good. PB: Just one last question with a bit of a local angle from me. Do you have memories of when the Sex Pistols tour came to the Black Swan here in Sheffield on 4th July 1976? GM: It was the Clash's first proper gig and I remember standing next to John [Lydon]. He said, "Do you like them?" and I said, "Yeah, I like them," and he said, "I think they're shit". PB: Thank you.
Band Links:-
http://glenmatlock.co.uk/
https://www.facebook.com/glen.matlock.50
https://twitter.com/GlenMatlock
Have a Listen:-
Picture Gallery:-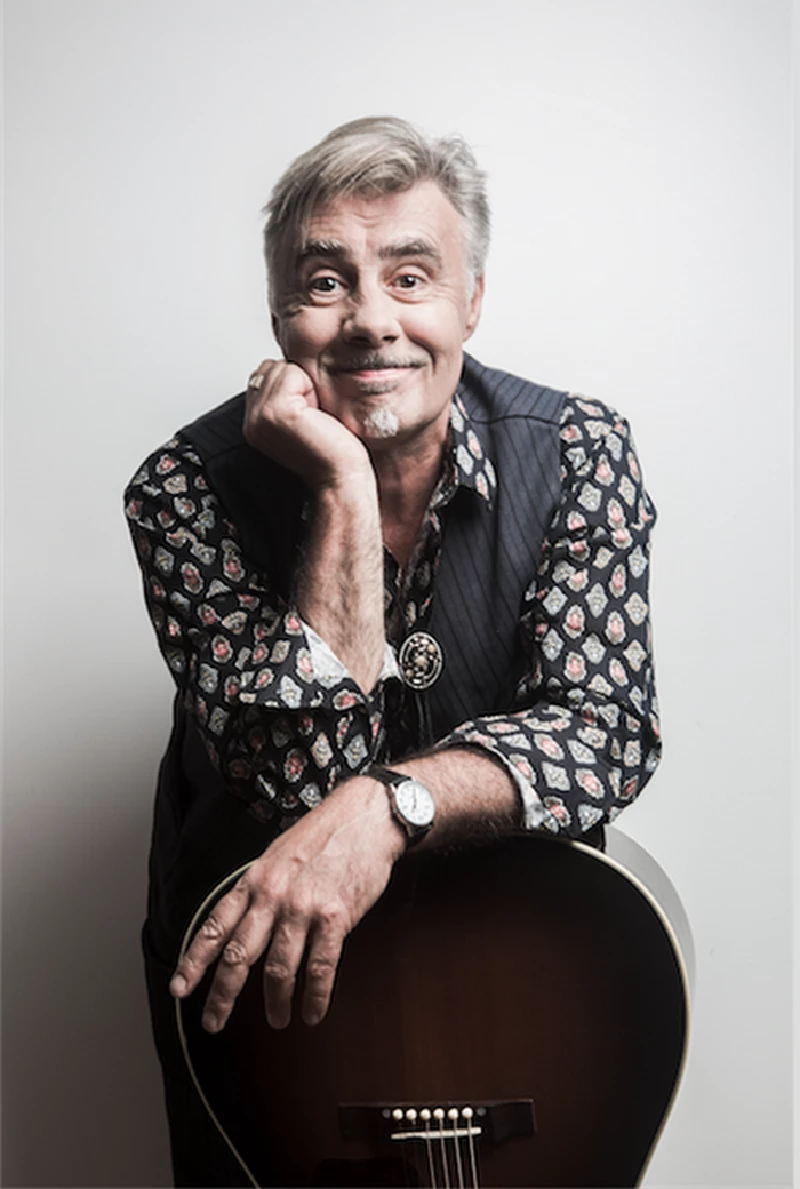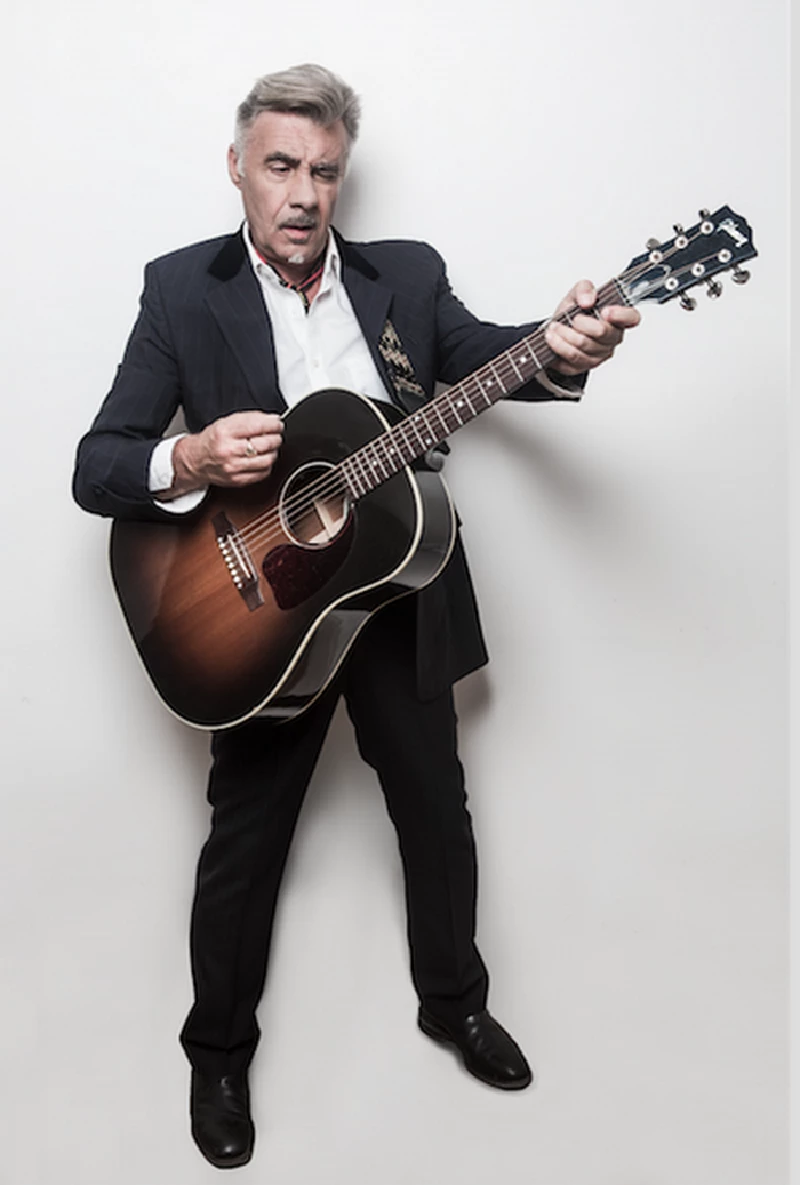 interviews
---
Interview (2020)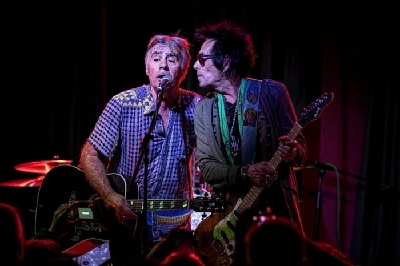 Glen Matlock speaks to Andrew Twambley about the Sex Pistols, the Rich Kids, his solo career and his forthcoming UK tour with David Bowie guitarist Earl Slick.
Interview (2018)
Pennyblackmusic Regular Contributors
---