---
Ringo Starr
-

Postcards From Paradise
published: 18 / 4 / 2015
---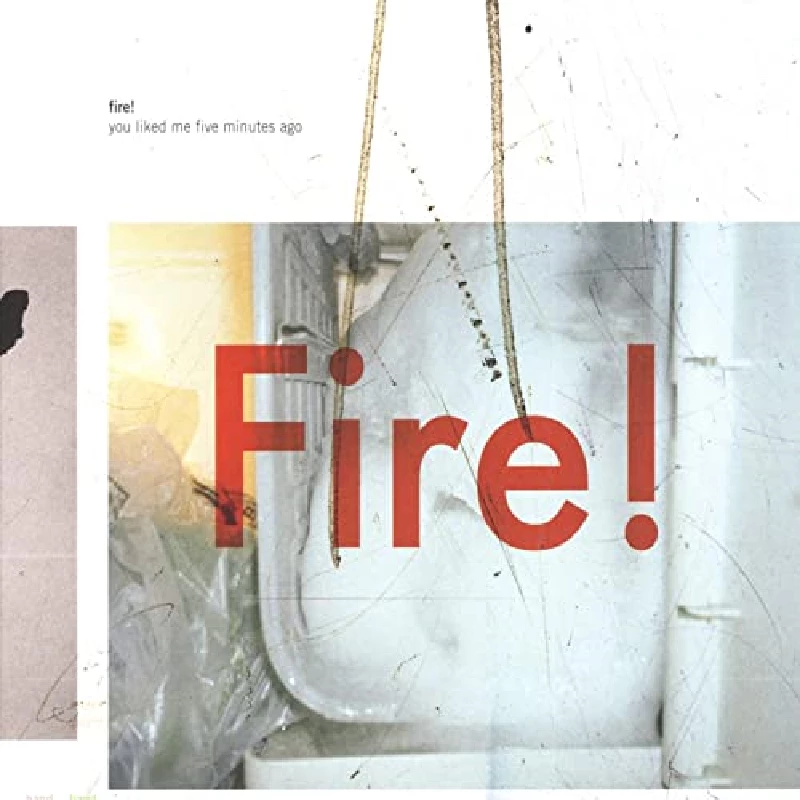 Label: UMC
Format: CD
intro
Diverse and comical eighteenth solo album from Ringo Starr, which includes guest appearances amongst many others from Peter Frampton and Joe Walsh
Back in 1959, drummer Ringo Starr began his legendary run with the well-regarded Raving Texans, the band that would later be coined Rory Storm and the Hurricanes. He would achieve world fame when joining the Beatles only three years later. In 1970, Starr released his first solo album, 'Sentimental Journey' (EMI) and then explored and displayed his palpable, country western chops in the Nashville-recorded 'Beaucoups of Blues'. Starr has released a flurry of Top 10 singles, including 'It Don't Come Easy' and 'Back Off Boogaloo' With 'Liverpool 8' (2008), he proclaimed his love for his native city and two years later, he manned the production of 'Y Not', which included a litany of friends as guest artists — a plan that has since, served him well. Starr has been internationally celebrated in a variety of ways. He received the French Medal of Honour in the summer of 2013 and 'Ringo: Peace and Love' (The Grammy Museum, Los Angeles), "the first major exhibit to focus on a drummer," was enjoyed by more than 90,000 fans. Starr's talents and influences continue to make headlines. Having completed his recent North and South American tour with his All-Starr band, he releases his 18th solo album, 'Postcards From Paradise', and what can be more newsworthy than his upcoming April induction to the Rock and Roll Hall of Fame? But back to Starr's 18th solo album — 'Postcards From Paradise' glistens with eleven bright, optimistic tracks and pays its dues to Ringo Starr's incredible beginnings and continued cult status. Featured guests include Peter Frampton, Joe Walsh, Richard Marx, Dave Stewart, Glen Ballard, Anne Marie Simpson and Amy Keys. "We were sleeping on the floor/Living on bread and jam," he sings on the first track, 'Rory and the Hurricanes'. "The world was spinning like the glitter globe above/And already I was in love," Starr reminisces, his voice imbued with charm. The bridge veers even more sharply down memory lane. Starr's first tracks shines with his powerful drum solo and the 1960's style Benmont Trench keys. 'You Bring the Party Down' finds Starr's voice youthful and vibrant as ever. "Your mind is twisted/You don't know where it's at," he asserts. The track comes alive with combustible drum fills, blistering and bluesy electric guitar and nostalgic handclaps. With folks like Peter Frampton and Joe Walsh lending a hand, the guitar work excels. Starr's wise philosophies continue with 'Bridges' - Each and every road is full of choices." This delightful confluence of Delta blues and Americana features an outstanding road trip of an outro. The engaging title song, 'Postcards From Paradise' follows. It's an effects-laden, Bowie-edged nod to psychedelia sprinkled with the name checking of Beatles and Starr song titles: "I won't 'Back off Boogaloo' until you 'say you love me too.'" There is a delirious weightlessness to this ballad, which is guaranteed to delight the fans. There is the expected Ringo witticism in 'Right Side of the Road.' The song comes alive with stepwise guitar riffs and Starr's casual phrasing. 'Not Looking Back has the lines "Where will we go from here?/Still together after all these years." Framed by orchestral hits, this airtight rendering is straight from the heart, and perhaps a homage to actress Barbara Bach, his bride of many years? 'Bamboula' is spiked with scat-like phrasing : "Creole beat/Big bad moon/ Gumbo ramble." It's a lavish New Orleans arrangement with soaring horns, funky rhythms and tongue twisters galore. The best part of all, though, is how Starr handles this intricate word salad. His crooning is cool, effervescent and as playful as ever. In 'Island in the Sun,' Starr also takes us to surprising heights. His voice is uber-expressive, mirroring well the super sax solos. This song is unique, too, because it was co-written by members of the explosive Ringo Starr All-Starr line-up: Steve Lukather, Todd Rundgren, Greg Rolie, Richard Page, Warren Ham and Greg Bissonette. 'Touch and Go' is a sonic nod to punk simplicity, but devoid of that genre's cynicism. Kudos should especially be given for the fab 1960's style organ. A resounding choir and jangly beats buoy up the Gospel-tinged 'Confirmation'. The closer, 'Let Love Lead' showcases a priceless lead guitar outro. as well as scratchy, charismatic guitar work from start to finish. No doubt overall accolades will abound due to Starr's self-production acumen here, the sunny-sometimes-bittersweet hooks, trifecta of styles and Starr's innate ability to blend his gifts with others, whilst drawing from a multiplicity of themes. 'Postcards From Paradise', which will be released in late March, precedes the drummer's induction into the Rock and Roll Hall of Fame, which will take place on April 18, 2015, where Starr will receive the Award for Musical Excellence. "It's about time," Starr dryly replied when asked about the upcoming honour. It's also about time that 'Postcards from Paradise', Ringo Starr's brilliant 18 th solo studio album, receives the appreciation it so strongly deserves for production excellence and collaborative ingenuity.
Track Listing:-
1
Rory and the Hurricanes
2
You Bring the Party Down
3
Bridges
4
Postcards from Paradise
5
Right Side of the Road
6
Not Looking Back
7
Bamboula
8
Island in the Sun
9
Touch and Go
10
Confirmation
11
Let Love Lead
Band Links:-
https://www.facebook.com/ringostarrmusic
https://twitter.com/ringostarrmusic
http://www.ringostarr.com/
http://www.ringotour.com/
http://en.wikipedia.org/wiki/Ringo_Starr
http://www.RingoPhotoBook.com
profiles
---
Photograph (2007)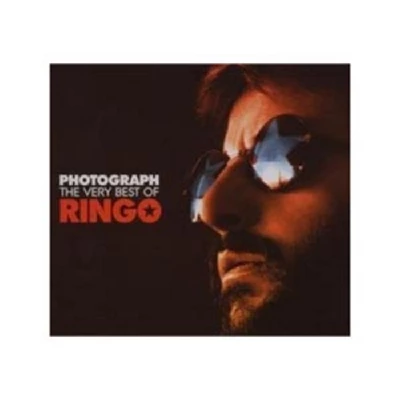 Anthony Strutt profiles 'Photograph', ex-Beatles Ringo Starr's new greatest hits record, which, appearaing in several different formats, spans over his entire solo career
live reviews
---
BMO Harris Pavilion, Milwaukee, 8/9/2018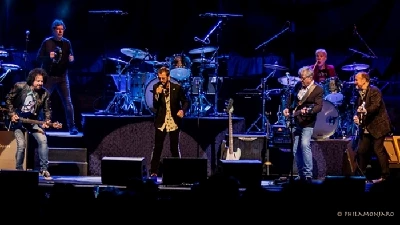 Lisa Torem watches Ringo Starr and His All-Starr Band entertain a multi-generational crowd at Milwaukee's BMO Harris Pavilion for two exhilarating hours.
Pennyblackmusic Regular Contributors
---