---
published: 28 / 9 / 2007
---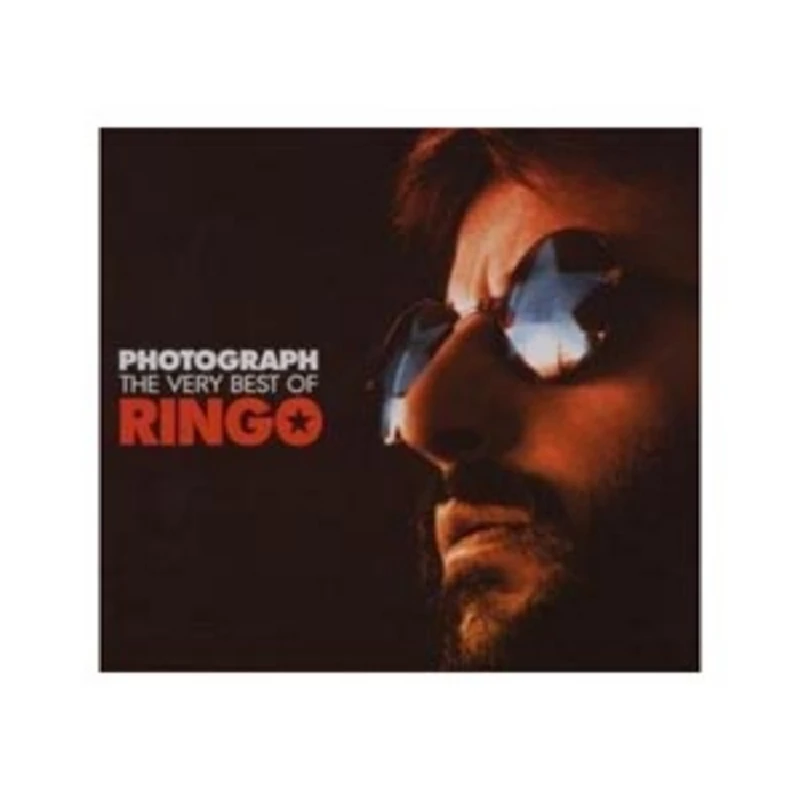 intro
Anthony Strutt profiles 'Photograph', ex-Beatles Ringo Starr's new greatest hits record, which, appearaing in several different formats, spans over his entire solo career
'Photograph' is being released as a single CD , a CD/DVD double package. and a download. Ringo Starr is most famous for being a Beatle, of which, with both John Lennon and George Harrison dead, there are now just two left. He was also the first member of the Beatles to quit the band during the making of their 1968 masterpiece 'The White Album' ; the last Beatle to release a solo album, the others having released material while still being full Beatles, and the member of the group to make the biggest impact in the movies. He won praise for his moody walkabout scene in 'A Hard Day's Night', of which that title was a Ringoism. He was the reason behind their second film, 'Help', which saw him being given a ring from a fan which leads to him being sacrificed to a god and the other Beatles having to rescue him. He was followed home by the Yellow Submarine in the film of the same name and he also made movies after the Beatles as well. He was in the sex comedy 'Candy', the very strange 'The Magic Christian' and met his second wife, former Bond girl Barbara Bach', in 1979 on the set of the brilliant 'Caveman'. He also directed his friend Marc Bolan and T Rex in the 1972 concert film 'Born to Boogie'. 'Photograph' is a compilation that is really just there to remind people that his first four long lost and deleted solo albums , 'Sentimental journey', 'Beaucoups of Blues' (both 1970), 'Ringo' (1973) and 'Goodnight Vienna' (1974), have just become available as downloads. 'Photograph' kicks off with 'Photograph', a single from the 'Ringo' album. Written by Ringo and George Harrison, it a song about how his memories of a former lover and wife are now just photographs. 'It Don't Come Easy', which was written solely by Ringo, was a no. 4 in the UK charts, and was only released on 7 inch and not on any of the albums. It is upbeat, easy to digest and to understand,and that is why it was a massive hit. It is rare in the fact that Ringo wrote it by himself, as most of his songs are cover versions, or written for him, as they were in the Beatles, where John and Paul would write a song for him per album. It also features George Harrison, Stephen Stills and various members of Badfinger on backing vocals. 'You're 16 (You're Beautiful and You're Mine)' from' Ringo' comes across as sounding politically incorrect these days. A song from the 50's, it has an easy-on-the ear gentle flow to it, and features guest appearances from Harry Nilsson and Paul McCartney who appears on mouth sax during the song's solo. 'Back off Boogaloo', which was again written by Ringo, takes it name from a line that he used to say to Marc Bolan, and was a no. 2 hit single in the UK charts. 'I'm the Greatest' , which is again from 'Ringo', features George Harrison,and John Lennon, the latter of whom also wrote it for Ringo, A song about being great from an early age and being told this but not being big headed about it, it features a lot of Beatles references that only hardcore fans will understand. 'Oh My My' also from 'Ringo', is a funky number with lots of 70's brass and boogie and features Martha Reeves on backing vocals, while 'Only You (And You Alone)', from 'Goodnight Vienna', is a soft love song with John Lennon on guitar. The title track from 'Beaucoups of Blues 'was a US only single and is a slow blues number with the Jordanaires on backing vocals, while 'Early 1970', the B side of 'It Don't Come Easy', is about Ringo's feelings after the Beatles ended and is very anti Paul. 'Snookeroo', which comes from 'Goodnight Vienna' and the B side of 'No No Song', was written by Elton John and Bernie Taupin for Ringo, and featuring Elton and the Band's Robbie Robertson, while slightly too brass heavy, is a good strong 1970's pop song with a Northern attitude. The following 'No, No Song' is an anti- drink and drugs song, and is full of daft humour. '(It's All Down To)Goodnight Vienna' was written by John Lennon. It is very heavy and funky with a spoken word intro from John and has a good time vibe to it. After releasing his first four solo albums on Apple, Ringo switched to Polydor. 'Hey Baby' comes from his first record on Polydor, 'Ringo's Rotogravure', which was released in 1976. Slightly brass heavy, and very much a product of the disco era, it nevertheless has a fun atmosphere to it. 'A Dose of Rock 'n' Roll' from the same album meanwhile has an easy-on-the-ear flow to it. 'Photograph' then jumps ahead to 1992's 'Weight of the World', sadly missing out tracks from 1978 album 'Bad Boy' and the German only 1983 release, 'Old Wave'. 'Weight of the World', which comes from the album 'Time Takes Time',was produced by Jeff Lynne and has a jangly sound that is reminiscent of the Beatles. It charted at 74, but it should have been massive. 'King of Broken Hearts' is taken from Ringo's 1998 album 'Vertical Man', which was released on Def Jam Records. Sung in a style reminiscent of John Lennon, it features George Harrison on slide guitar. 'Never Without You',which appeared on 2003's 'Ringo Rama', is a tribute to the then recently deceased Harrisonn. Reflective and heartfelt, it features a solo from George's friend Eric Clapton. 'Act Naturally', which was originally sung by Ringo on the Beatles' 'Help' album, here finds him duetting in 1989 with Buck Owens and has a great country and western vibe.'Wrack My Brain' goes back to 1981 and written by George appeared on Ringo's album of the time 'Stop and Smell the Roses'. It is a fun track with guests that include Ray Cooper, Al Kooper and Herbie Flowers. 'Fading In, Fading Out' appeared on Ringo's most recent album, 'Choose Love' and has a sound that recalls the Beatles 'Eight Days A Week'. The DVD features 4 promo videos from 70-74 which look very dated, a video from Ringo's 1978 tv special of 'You're 16 (You're Beautiful and You're Mine'), a fun video from '89 of ' Ringo's 'Act Naturally' duet with Buck Owens and a promo tv slot for 'Goodnight Vienna'. It makes enjoyable viewing, but there's a lot more filmed footage out there which could also have appeared on this, and as the DVD version adds an extra £14 to the price tag it is an expensive supplement.
Band Links:-
https://www.facebook.com/ringostarrmusic
https://twitter.com/ringostarrmusic
http://www.ringostarr.com/
http://www.ringotour.com/
http://en.wikipedia.org/wiki/Ringo_Starr
http://www.RingoPhotoBook.com
Visitor Comments:-
126

Posted By: chris, my house on 25 Jul 2008
Ringo himself conceded that George wrote "It Don't Come Easy".... there's even a version of the song with George singing the complete song - george's vocal was intended to be replaced by Ringo's
---
live reviews
---
BMO Harris Pavilion, Milwaukee, 8/9/2018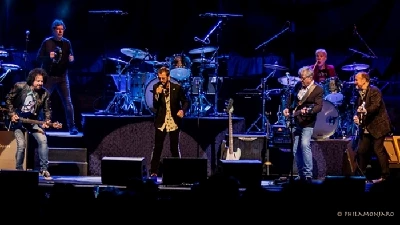 Lisa Torem watches Ringo Starr and His All-Starr Band entertain a multi-generational crowd at Milwaukee's BMO Harris Pavilion for two exhilarating hours.
Pennyblackmusic Regular Contributors
---