---
Raveonettes
-

In and Out of Control
published: 24 / 10 / 2009
---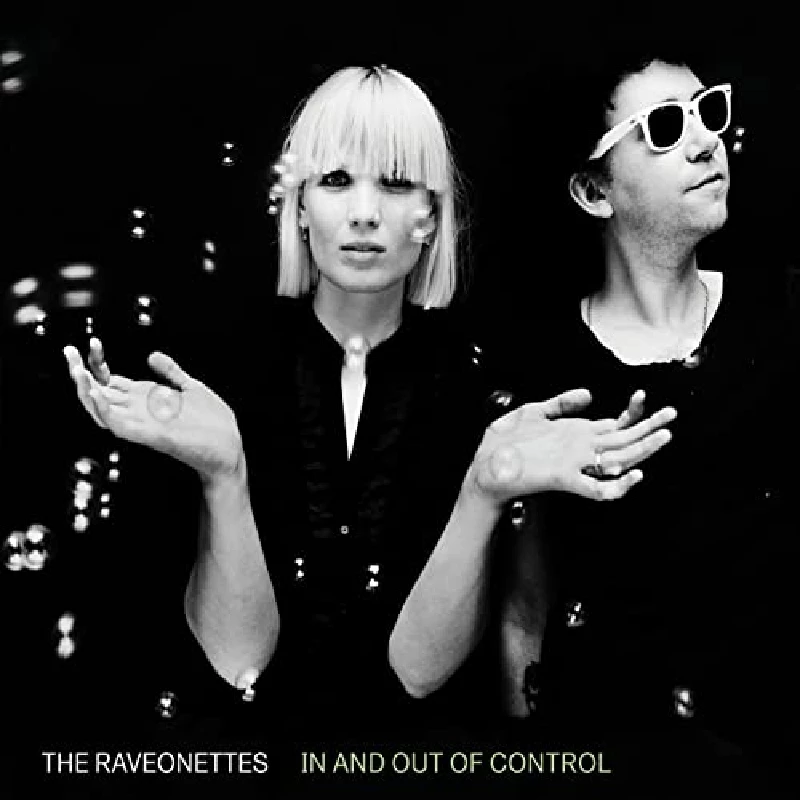 intro
Perfect latest album of 50's-tinged rock from Danish two-piece, the Raveonettes
'In and Out of Conrol' is the fourth or fifth album from Danish duo, the Raveonettes, depending upon whether or not you want to include their 2002 debut mini album, 'Whip It On'. 'In and Out of Control' is their second album for Fierce Panda in the UK and it has been released on Vice Records in the States. The iTunes edition features a bonus track, and there is a Record Store Day US release with two bonus tracks too. In its feel and sleeve, it looks and feels like their most commercial release to date. It opens with 'Bang', which is also one side of their forthcoming seven inch which is due out soon. 'Bang' is sung as a duet between Sharin Foo and Sune Rose Wagner. It is a summer song, full of sugar-syruped sunshine. The band always do these songs well, and it is completely first class. 'Gone Forever' is darker, but, definitely a head bopper, still rises a smile and had me dancing in no time. 'Last Dance' is the other side of the seven inch single. This is a 50's-flavoured bittersweet love song about saying goodbye and is on similiar territory to the Smiths' 'Girlfriend in a Coma'. 'Boys Who Rape Should All Be Destroyed' is the band's most political song to dat. While a song with a message and about a gang rape, it is also a song to fall in love with because of the sweet and lush way in which it is delivered by Sharin. 'Heart of Stone' is jangly in sound, and, getting me moving in no time, is the best song that The Stone Roses never wrote. 'Oh, I Buried You Today' is a mere 1 minute 18 seconds, and, another sad song about a departed lover, is delivered beautifully in a way that only the Raveonettes can. 'Suicide' is a real rocker. It bounces in a 50's beatnik way and is enormous fun. 'D.R.U.G.S.' is sung by Sharin, and has both an eccentric, odd rhythm and an 80s retro sound. 'Breaking into Cars' finds the Raveonettes returning to their roots and 'Whip It On', and features twangy guitars which are then wrapped up in a 50s retro sound. 'Break Up Girls' is like a thrashy combination of the young Echo and the Bunnymen jamming with the Jesus and Mary Chain. 'Wine 'ends the album. This is a sad ballad with a 50s's sound sung by Sharin, and brings this perfect album to a perfect close.
Track Listing:-
1
Bang!
2
Gone Forever
3
Last Dance
4
Boys Who Rape (Should All Be Destroyed)
5
Heart Of Stone
6
Oh, I Buried You Today
7
Suicide
8
D.R.U.G.S.
9
Breaking Into Cars
10
Break Up Girls!
11
Wine
12
Echoes (Bonus Track)
Band Links:-
http://www.theraveonettes.com/
https://www.facebook.com/theraveonettes
https://twitter.com/theraveonettes
https://plus.google.com/+theraveonettes
https://www.youtube.com/user/theraveonettes
https://www.songkick.com/artists/412456-raveonettes
interviews
---
Interview (2009)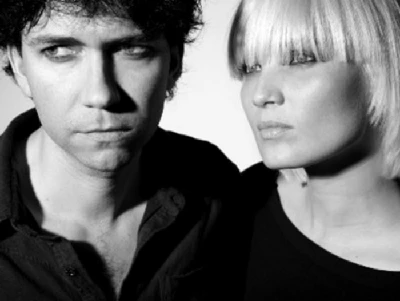 In our third interview with 50s-influenced Danish garage rock group the Raveonettes, Anthony Strutt speaks to Sune Rose Wagner, the group's guitarist and singer, about their recently released fifth album, 'In and Out of Control'
Interview (2005)
Interview (2003)
features
---
Whip It On (2003)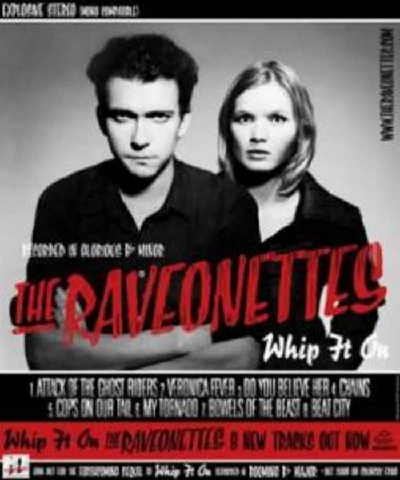 After profiling the original version of the Raveonettes 'Whip it On' last month which came out on Crunchy Frog , Anthony Strutt now looks at the new version of the album which has been released on Columbia, and concludes that it is even better
Whip It Up (2003)
Pennyblackmusic Regular Contributors
---