---
Windmills
-

Interview with Roy Thirlwall
published: 22 / 1 / 2002
---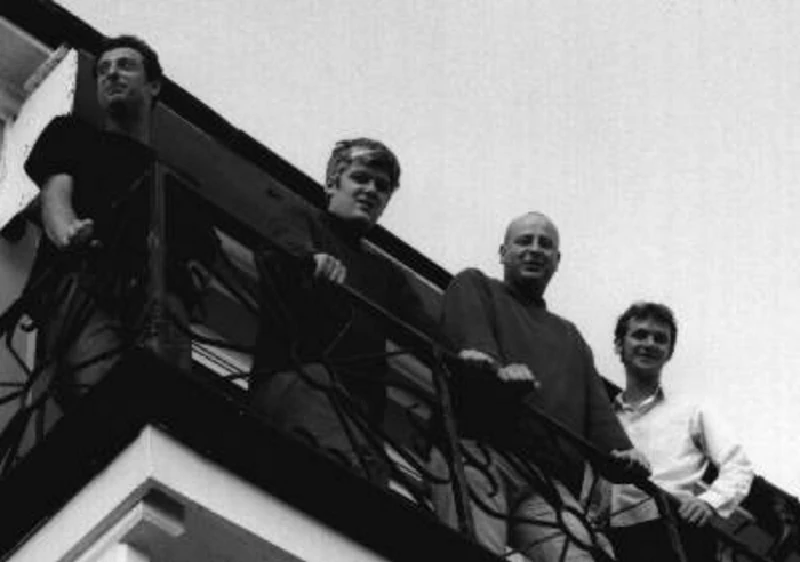 intro
One of the original C86 bands, Matinee label signing the Windmills broke up in 1990, but reformed in 1998. Singer Roy Thirlwall speaks to Ben Howarth about the group's new album 'Sunlight'.
Last year was, in my opinion at least, an amazing one for music. Perhaps that is the only reason I can give for The Windmill's second album 'Sunlight' failing to make it onto my top 5 albums list. It was in competition with Ed Harcourt but in the end I decided to avoid any more debate by choosing a local band instead. Funnily enough had it been released in 2000 it would probably have come in second. It is one of those rare albums that feels timeless and doesn't have any weaker tracks. It came out, like all the Windmills' records, on the Washington DC label, Matinee and was one of its best releases yet. It captures the sound of C86 and the slightly quirky attitude but also the classic pop of the Beatles and the Byrds. I spoke to Roy Thirlwall, the band's singer and guitarist, from his home in Southend in England. The rest of the band is made up by Tony Pankhurst on guitar, Dan Pankhurst on bass, and Rob Clarke on drums. Rob replaced Pete Spicer mid way through the recording of 'Sunlight'. Roy is also the man behind the alarmingly different, but still great, Melodie Group, who also appear on Matinee. The only criticism (entirely unjustified actually) that one could direct at Matinee is that it is just a C86 revival label and, therefore, doesn't have any new ideas. The Windmills, though, really are C86 revivalists! They were around as a young band during the C86 period. According to Roy they initially broke up in 1990 because they "weren't getting along at all." Fortunately they made up their differences and by 1998 they were good mates again. At the end of the year they made the decision to reform for a Christmas gig with a new drummer, Pete Spicer. "I don't know why we did. It was a lot of work rehearsing and working up all the songs, but we were all really enjoying it and decided to carry on. Then coincidentally, Jimmy Tassos (Matinee label boss-Ed) got in contact with us about maybe re-releasing some old stuff. We said we had some but it was very poor quality. But we told him we had got back together, and asked if he wanted to hear any new stuff, and he did". So the band was now functioning as an entirely new group, with a record deal on a label that would go on to become the most popular label on Pennyblackmusic.com. Although the band achieved little success in their first incarnation in the eighties they still look back fondly on the C86 period. Roy says, "the thing about C86 was that we were just around at that time. We were just a bunch of mates in a band, but we were in the same situation as a lot of those bands and there were inevitably similarities. But I do think that there was some great stuff. Some of it has been a bit discredited now, but they were good times. Maybe a little naïve, I remember how much of a heresy it seemed that the Wedding Present had signed to RCA. Personally speaking though, I much prefer the music that was called indie music in the times of C86 to the whatever is being called indie music now." In the eighties, the Windmills only released one 7", but since reforming, as well as putting out several EPs and singles, also released their first album 'Edge Of August'.'Sunlight' is probably the better record, and although there were few stylistic differences Roy has noticed a few ways in which the band has progressed. One of the biggest things was "learning about going into a studio. You know what it is like with groups like us. We have a certain amount of money and therefore time, so you have to make on the spot decisions that you then have to live with. We haven't got the money to go back and re-do stuff. On 'Edge Of August' there were probably more overdubs then we really needed, whereas the new one seems more organic. We have switched drummers and that has helped. Pete was very talented, but was more of an indie drummer,while Rob Clarke is more of a jazz musician. I could talk to him about indie and he wouldn't have a clue! But his style of playing is such that has gelled us into more of a group, rather than a bunch of guys playing along to one of our songs." One thing that had helped the band's records sound timeless is their decision to work up some of their old songs from the first time round to be recorded alongside new material. The bands' influences also contribute to this. They all listen to a lot of different music, and Roy says he "can't speak for the others!" His biggest influences, however. are "The Beatles, and also the Byrds. I'm a huge Byrds fan. But my hero, if you like, would be Arthur Lee of Love.I go through phases though of being in love with a certain group and just aping them completely. It works if you don't tell the others which band it is, and then they can bring their own ideas to it. One band that we get compared to a lot is East Village. I actually saw them once, but I know nothing about them. I have asked Jimmy Tassos to do me a mini-disc of their stuff because I want to hear what people are talking about. Another band is the Go-Betweens, which I am really happy about because I love the Go-Betweens. I'm so glad that the last comeback album they did, 'The Friends Of Rachel Worth', was so good, even if it was just two of the original Go-Betweens." I asked Roy about his position on the Matinee label. I wondered if, because a lot of the fans see it more in terms of a label than as individual groups, he felt any pressure to make records that they would like. "Personally, out of the 4 of us, I do actually worry about that the most" he admits. "I worry about the idea of a Matinee brand, and when we record I do question if it is enough of an indie record, or enough like a Matinee record. When I send the CDR off to Jimmy in Washington I do worry a little bit, but so far he has liked everything we have done. I do understand what you mean, but I also think that there is a lot of leeway in fact for us to do what we want if you look at the Matinee label. I mean, look at the difference between Sportique and Lovejoy. That is a fair amount of difference!" Unfortunately, Roy does see a certain amount of difficulty in being an English band on an American label. "There is a lot of onus on us to promote ourselves, and we don't. No because we are lazy but because it just isn't something we are comfortable doing. We tend not to play live very often and if we do it is usually as part of a Matinee evening. Basically, we find it heartbreaking to play to 5 people and even they are waiting for you to finish! In fact, I went to see Clearlake a couple of weeks ago here in Southend, and although they are a semi-established band whom I like (he named Jumble Sailing as one of his top ten records of 2001 on the Matinee website), but it was a terrible night. It made me want to throw myself in the sea. There was hardly anyone there and there was no reaction. So it's nice to have Matinee's arm around us when we play live." "Every time a new release comes along I'm surprised when people don't say it's brilliant. I would say that the amount of belief that Jimmy puts into the group I'm really grateful for. You could be on a semi major label and be under enormous pressure to deliver hits. I feel pressure anyway, but not like that. I'm happy with the level of success we've achieved but I can't say that I wouldn't like more. Artistically I'm happy with the music we put out most of the time. I am surprised that we aren't liked more but we haven't done any promotion really. I still think of us as a young band, because we've only been reformed for 3 years and we haven't got a lot of material out yet." While Roy would like more success for the Windmills, it should be remembered that he is entirely satisfied with Matinee. Unlike some of the other bands on Matinee he doesn't record for other labels, and the thought has not really occurred to him to do so. "We played a gig at a Matinee showcase at Notting Hill Art's Centre in October. I can honestly say that had I not been in a Matinee group and I'd gone along I would have been really envious of what Matinee had going there. It was brilliant." So what does the future hold for The Windmills? "We don't want to jump into recording another album right away. There is going to be an EP and that may even contain a video, taken from our Notting Hill show, but we really want to promote the albums we do have out a bit. We're always writing and we want to be in a situation where we have a lot of songs and we can choose the best ones." In speaking to Roy it is clear that he is very passionate about his own music and the state of music in general. He worries that his own music is "great, but needs an angle. Maybe we should all wear suits and ties on stage?" He also moans about how "disappointing" the NME is nowadays. "I used to buy it religiously and read it cover to cover, but that part of my life has gone. They're just in the pockets of the record companies." At the end of the day he knows that there are still "people who are prepared to seek music out and take a risk know what is really going on." As a result of that he is delighted that both 'Sunlight' and 'Edge Of August' have gone into the top 20 sellers chart on Pennyblackmusic.com. And does he bear the mark of a true music enthusiast? Yep, he loves vinyl! "Isn't vinyl great? When Jimmy brought over the 7" singles I couldn't stop looking at it. He's also put out some great 10" stuff as well. You can really cradle those!" Whether The Windmills ever reach the Top 40 or not you can be sure that they will be continuing to release some phenomenal pop music for some time to come. I'm listening to 'Sunlight' again now. What a fantastic band !
Picture Gallery:-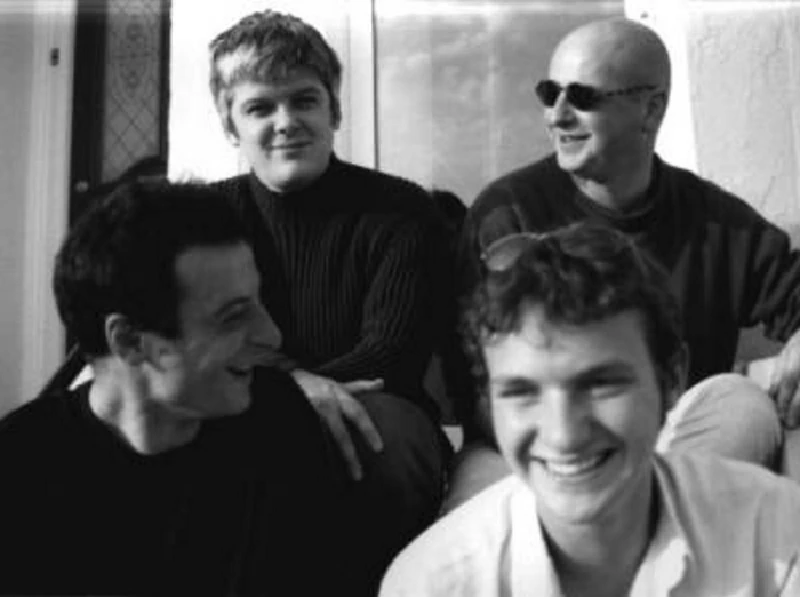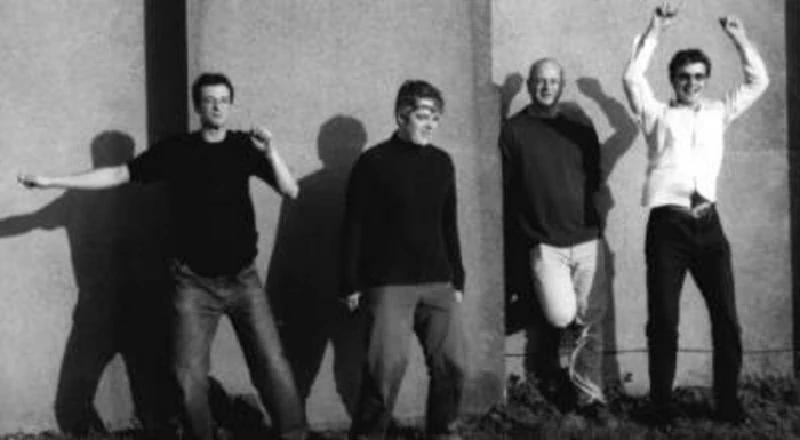 Visitor Comments:-
450

Posted By: julian hatfield, london on 07 Jul 2011
what you reformed? no one told me...shit....you sneaky bastards.
---
Pennyblackmusic Regular Contributors
---