---
published: 9 / 1 / 2002
---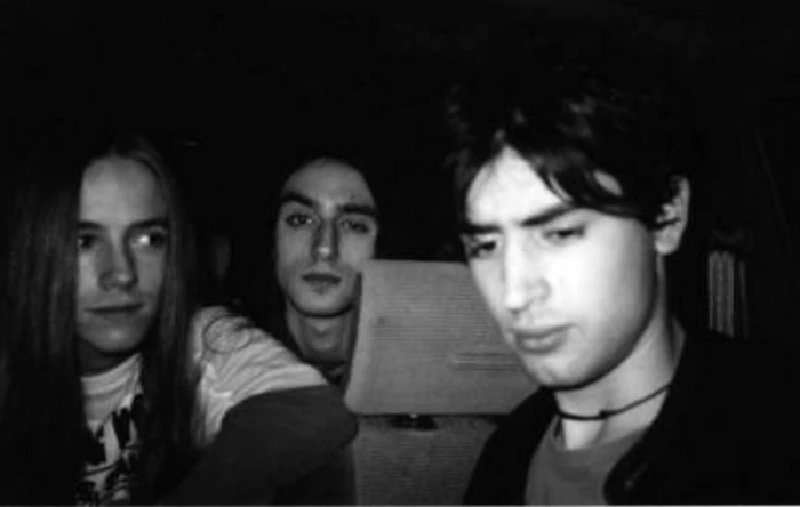 intro
Italy's best export since pizza, Candies are breathing new life into the European indie scene with their eclectic post-rock sound, taking in the jittery, dissonant sounds of Slint and mixing them with breakneck art-punk, grunge's sludgier moments, Aphex-
Italy's best export since pizza, Candies are breathing new life into the European indie scene with their eclectic post-rock sound, taking in the jittery, dissonant sounds of Slint and mixing them with breakneck art-punk, grunge's sludgier moments, Aphex-style ambience and the lounge jazz/dub/rock of Tortoise. All of this is showcased on the brilliant 'Leaving our Homes', their recent full-length. Multi-talented and incredibly cheery, frontman Guilio Calvino was only too happy to talk to Pennyblackmusic from a dingy old hostel in Copenhagen. PB : There are very few Italian post-rock bands. What inspired you to form Candies ? GC : Well, I think I wanted a good way to express myself because in my mind there were bands like Sonic Youth, Jesus Lizard, and Ynsane and they were inspiring me a lot at the time. That was back in 1995, when I first met Marco, our drummer. PB : The album is very intense. What was the overall mood in the studio when 'Leaving Our Homes' was being recorded? GC : Well, the mood was intimate and warm, we were recording in our rehearsal room over a hill. It was raining... we were so concentrated that we recorded all the songs in 6-7 hours. PB : What are your main musical influences as a band? What sort of thing can be found in the members of the group's record collections ? GC : Hm, tough one. No records match in our collections. Mauro (bass/keyboard) listens to a lot of dark rock music.. new wave...Marco (drummer) listens to a lot of Nirvana, the Breeders, REM, Shellac, Bjork.… me (guitar), I listen to all the post punk/post rock bands that I know personally, music from the Balkans, a bit of electronic music (Microstoria on top), dance music (Daft Punk, Cassius), and black music (blues, jazz, funk, soul, hip hop), lately a lot of funk-soul music. PB : One of the first noticeable things about the album is its tracklisting. It forms a sentence when it is all put together- "We're trying to connect our system to heaven so that when someone dies we can leave a message" How did this concept come about ? GC : Well, it came about from a simple thing: we do not title songs, never. Ithink we sort of do not like to title our songs, so, while designing the artwork I decided to give a whole sentence for title for the songs of LOH. Of course the title that came out was in some way connected with the mood of the songs and the rest of the band was into it. PB : 'A message', the final track, touches on ambient electronica. Will you be delving more deeply into electronic territory in the future? GC : Hmm, it depends. Now we are making very slow melodic but LOUD songs, not really electronica, but we have been developing some new songs that are kind of in that area, but I´d say more in a Stereolab way than in an ambient way if you know what I mean.. PB : The album features guest appearances from Truman Water's Kevin Branstetter and Calexico's John Convertino. How did they become involved in the project? GC : They are both good friends of mine and of the band. We opened for them in the past and that was the connection. We kept in touch and we became friends, and then I thought to ask them to work with us, and they were excited and, at the end, they all were happy with the record. PB : 'Leaving our Homes' is a great record, but do you think it would have been a better record still if it hadn't been recorded in a "fucking hurry"? GC : Ha ha, no. It sounds perfect. Pippo, the sound guy, was excellent and the sound is great (and i´m not easy with sound, I want everything to sound perfect) . The fucking hurry was about the mixing desk. The recording had to be rescheduled a week after, because we couldn´t find a mixer, and we phoned for a week to every friend around to find one. It was really hard and stressful because too many things were colliding... and Pippo helped us a lot with that, and in general to solve every problem with the recording of the album. PB : Is there a developing underground music scene in Italy? If so, who do you think are its best bands ? GC : Of course, Madrigali Magri, Runi, Giradini di Miro, Laundrette, Zu, Uzeda, One Dimensional Man, Bugo... or my label´s Frozen Fracture and My Dear Killer.. I love them so much that I´m starting to play drums with Frozen Fracture (originally just 2 guitars). But in general there are lots of good bands coming out from here.. Bands that I prefer to a lot of foreign "exciting new" (major) bands that in the end sound really boring. The exception goes to At the Drive In. PB : What will Candies be doing next ? GC : Hmm, well, we plan to do a UK tour from December 4 to 9. We´ll play with Econline and do one show with the Owls and then we´ll do another tour in Europe in Austria, Germany, Belgium, Denmark, Holland and France and of course Italy in April/May 2002....lately we are touring more abroad than in Italy.... but it´s mainly for geographical reasons. Italy is great for touring. PB : Thank you.
Picture Gallery:-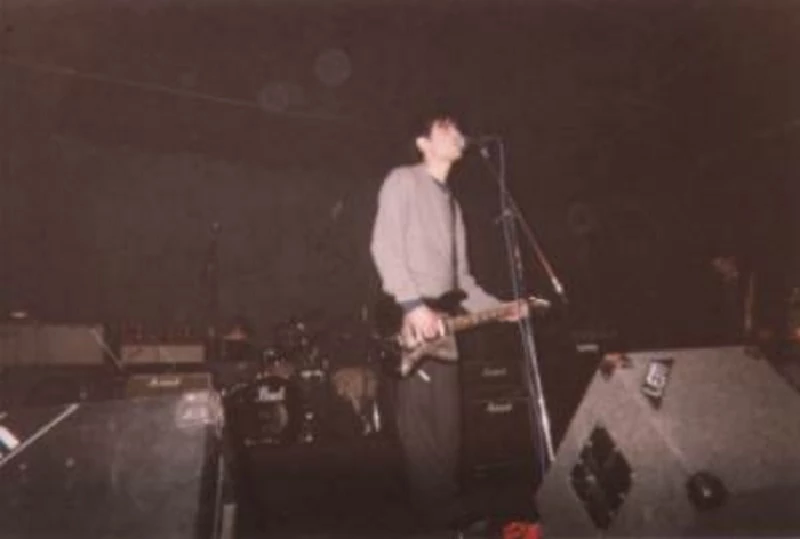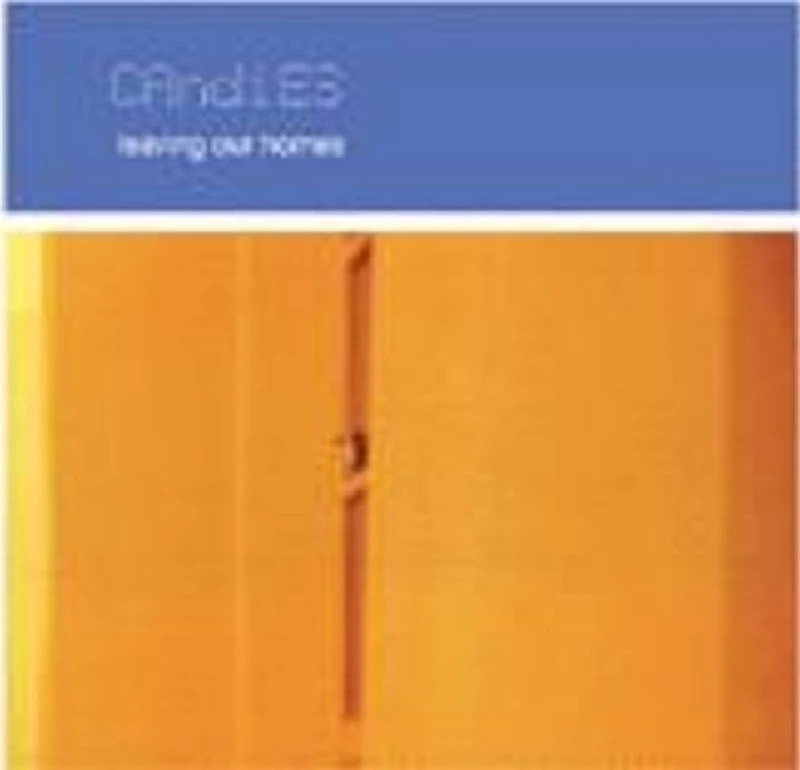 interviews
---
Interview with Giulio Calvino (2003)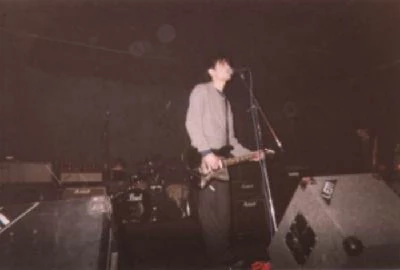 Italian trio the Candies started out a post rock group, but have now become a punk act. With their second album, 'Dense Waves Make Your Eyes Wider', just out, Mark Rowland, talks to group leader Giulio Calvino about their change in direction.
live reviews
---
Garage, London, 30/5/2003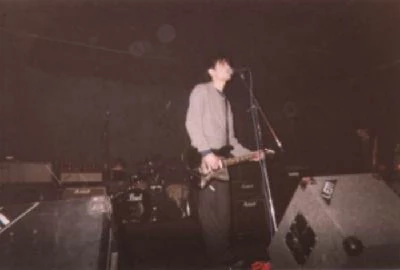 Since interviewing frontman Giulio Calvino for the first time, Mark Rowland has waited almost two years to see Italian post-punk trio the Candies, but finds the experience well worth the wait at the London Garage
Pennyblackmusic Regular Contributors
---