---
published: 9 / 6 / 2021
---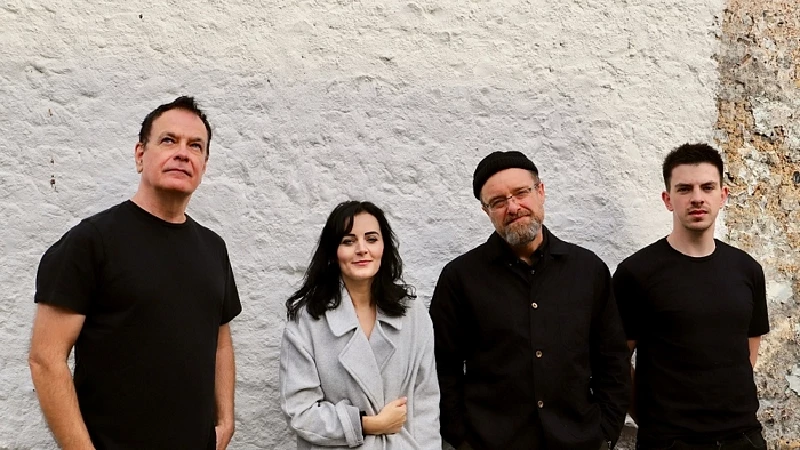 We all think of Dave Gedge as the main man and ever constant member of The Wedding Present, the Leeds band who have been producing great music since the release of their debut album 'George Best' back in 1987...but did you know that while he was born in Leeds but brought up in Manchester? We spoke to him, delving into how on earth the band had managed to produce a new album during lockdown. We also broached the subjects of his love of Ukrainian folk music, and how come he has written a book in comic format. We picked up the courage to point out that many of his songs are about love lust and heartache, and asked how such song subjects have changed over the past 35 years… As John Peel once famously said, " The boy Gedge has written some of the best love songs of the 'Rock 'n' Roll' era. You may dispute this, but I'm right and you're wrong!" PB: The music business has been in a state of enforced crisis over the last twelve months not only with zero live music but with the inability of musicians getting together to write and create new music. Yet you don't seem to have let all the crap slow you down, having just released your new album 'Locked Down And Stripped Back'. How did you put this album together with you guys all isolated in your own homes? DAVID GEDGE: It was a case of just recording something and then sending the file to the other band members for them to all add their bits. It wasn't too difficult because it was just versions of songs that we already knew. The problems begin when you're trying to write new songs. When you're in a room together you just play through a song, discuss it, make tweaks – like changing the tempo or adding a new part – and then you play it again. That takes ten minutes. The process repeats until everyone's satisfied. Trying to do the same thing by sending files to each other would take days…weeks, even! So, I can see why musicians are struggling to create new music… PB: One of the standout tracks is 'We Should Be Together' featuring Louise Wener from Sleeper. She fits in perfectly with your sound. How did you persuade Louise to become involved? DG: Well, it's actually a Sleeper song…so she was involved with it long before I ever was! Jon Stewart – who's been the Wedding Present guitarist for a year or so now – is also in Sleeper. He happened to mention that there was an old Sleeper song that had never been released and, when I heard it, I said to him, "That's a great song! It'd be a shame not to do something with it." So, The Wedding Present arranged a duet version which we then played live a few times. When it came to recording the 'Locked Down' album we asked Louise if she fancied singing on a stripped back version and, happily, she agreed. PB: When we all get through this, and live music gets going again, are there any plans for Louise appearing at any Wedding Present gigs? DG: That would be amazing and it's something we've discussed. I think it'll just come down to a case of seeing if it can all work logistically. PB: 'A Million Miles' was originally on your debut 'George Best 'album in 1987. Do you still enjoy doing the old songs, albeit with a new twist? DG: Very much so. It's always fascinating to see how the current line-up interprets a track written and arranged by an earlier version of the same band! Everyone has a different style and influences, so it's interesting to see how that can inform the feel of a song. PB: 'You're Just a Habit That I'm Trying to Break' is a new song but, musically and lyrically, it's 100% Wedding Present, so much so that I was searching your back catalogue for its origins. Where did that song come from? DG: It's the first song that I've co-written with Jon. I can only think it sounds 100% Wedding Present to you because Jon was a big fan of the band before joining. He knew how to play songs from albums like 'Bizarro' without me having to show him how! That hasn't happened with new members before. So, I guess he was always going to write Wedding Present songs in a Wedding Present style! PB: When you were starting out in the 80s, you were famously championed by John Peel. How did that make you feel and what effect did it have on your career? DG: I felt relieved, to be honest. I'd been a huge fan of Peel's since I'd first discovered his show and the stuff he played completely shaped the musical character of The Wedding Present. So, if we hadn't've have gone on to become a 'Peel' band, I would have been heartbroken! As soon as he'd played our first single on the radio a few times, our fortunes looked up. People were contacting us and offering gigs left right and centre…which was much better than me having to cold call venues with limited success! PB: You have released numerous albums since 'George Best' but the very essence of many of the songs is love, lust and heartbreak. How has your attitude changed to these subjects, bearing in mind you must have matured over the years? DG: Listening back to 'George Best', it sounds a bit 'teenage-angsty' to me, now. But I still find analysing what people to say to each other – using relationships as a theme – to be absolutely fascinating. I just think love, lust and heartbreak are the perfect subjects for the lyric of a pop song! PB: There was period in the early days when you seemed to get heavily into Ukrainian folk music. What was that about and are you still a fan? DG: Well, I'm still a fan of our Ukrainian folk record, yes…but I don't know many others, to be fair! Peter Solowka was our guitarist at that point and, as his surname might suggest, the Ukrainian expert. For me, it was really just an undertaking that was tangential to the band's expected route and which took us to a new place… and I love taking stabs in the dark like that. Other examples include our 'Hit Parade' series of singles, my Cinerama project and 'Not From Where I'm Standing' – the recent compilation of covers of Bond themes. The Wedding Present aren't your usual type of band, churning out samey sounding albums ad infinitum. PB: Apart from your good self, The Wedding Present has had a somewhat fluid line-up over the years. Do you feel that has contributed to the variety of your musical styles pivoting around yourself as the central axis? DG: Yes, of course. I've always thought of The Wedding Present as 'being' the four people who are in the band at any one time… and the writing and the sound has always come from those four individuals. So, throughout the years, the band has moved on, musically, at various times. I genuinely feel like I've been in half a dozen different bands! That has definitely helped the evolution in the Wedding Present 'sound', yes. It's resulted in every album having its own personality – which isn't really the commercially sensible way to do it, of course, since you do lose fans along the way who don't like the new direction. PB: When you released 'George Bes't in 1987 did you have any idea that you would be releasing new material in 2021? I've never thought that far ahead! But I've always been fascinated with popular culture and driven to be in a band so, if you'd have told me then I'd still be releasing stuff three and a half decades later, I probably wouldn't have been that surprised. PB: I must ask you about your book '… Go Out And Get 'Em, Boy!: Tales From The Wedding Present Volume One…' which is in comic format. Where did you find that brilliant idea? DG: Well, I've always loved comics… from the 'Dandy' and 'Beano' right through the Marvel and DC stuff and then, later, the alternative ones. I've grown up with them, really, so, when it came to planning the official autobiography, it just kind of felt like the obvious format. It helps that my friend Lee Thacker is a great comic book artist, of course! PB: And finally, as they say, looking at the video versions of your contribution the songs on your new album, they appear to be in your house filmed in front of a bookshelf. Numerous politicians and celebrities have been caught out with 'unsavoury' books on the shelf. Did you check yours before you started filming? DG: Ah, no, I didn't! Bit late now, I suppose. PB: Thank you.
Band Links:-
https://scopitones.co.uk/
https://www.facebook.com/TheWeddingPresentOfficial
https://twitter.com/weddingpresen
Play in YouTube:-
Have a Listen:-
Picture Gallery:-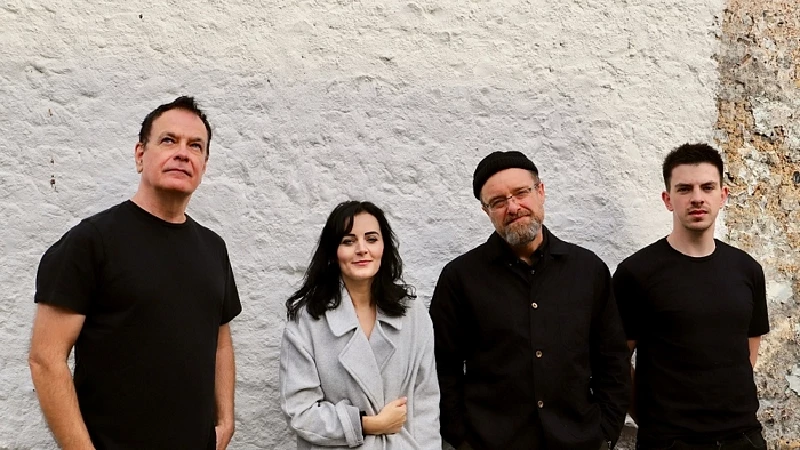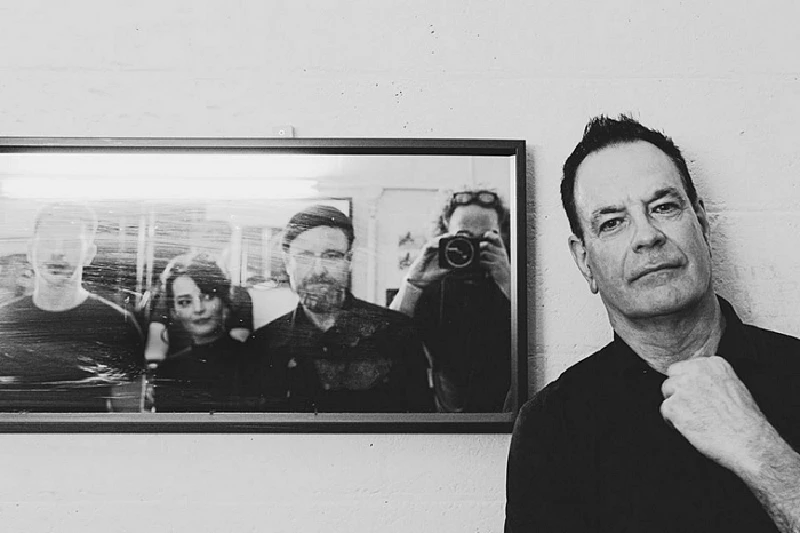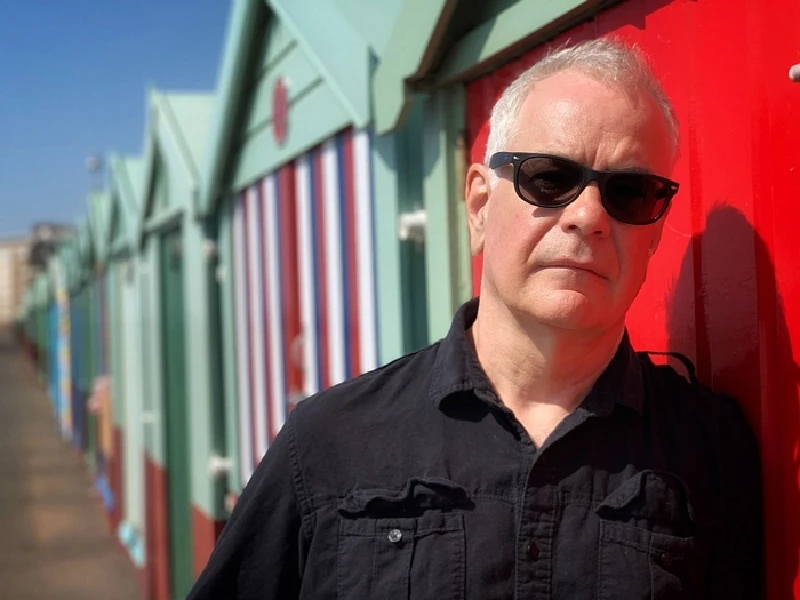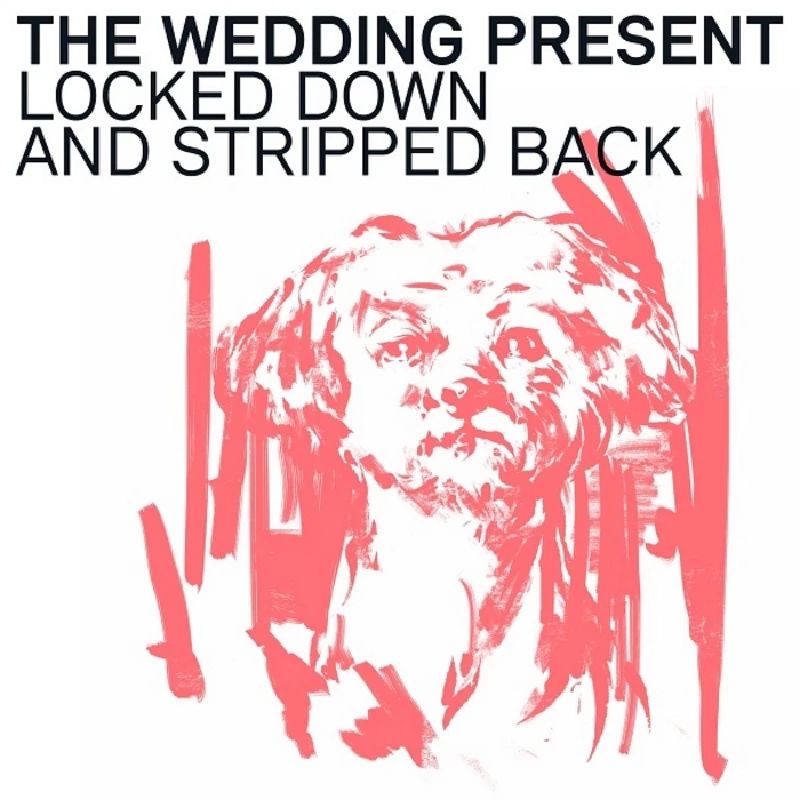 intro
Wedding Present frontman David Gedge speaks to Andrew Twambley about 'Locked Down and Stripped Back', his band's new album of home recordings and reworked material from its back catalogue.
profiles
---
Profile (2014)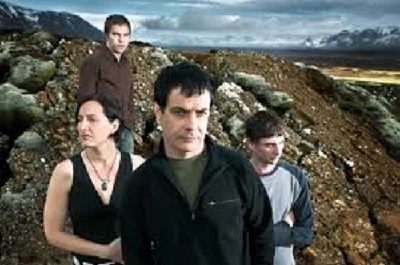 Mark Rowland reflects on the first decade of the Wedding Present's career, who are about to have their first six albums, from 1987's 'George Best' to 1996's 'Saturnalia', reissued in deluxe three CD and DVD boxsets
live reviews
---
Lowry, Salford, 11//9/2016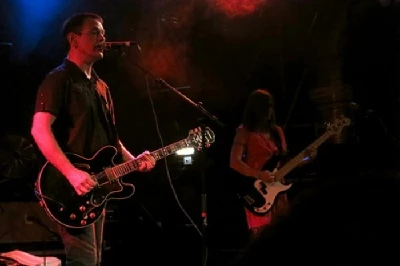 Dixie Ernill watches the Wedding Present play a rare all-seater gig at the Lowry Theatre in Salford in which they performed all of their new album 'Going, Going...' in its entirety accompanied by a backdrop of specially made films
King George's Hall, Blackburn, 8/11/2014
O2 Academy, Leicester, 30/10/2013
Picturehouse, Holmfirth, 26/8/2012
Picturehouse, Holmfirth, 29/8/2011
Picture Dome, Holmfirth, 26/8/2010
Double Door, Chicago, 16/4/2010
Tower Lounge,Blackpool, 27/7/2008
Picturedrome, Holmfirth, 31/3/2007
Fibbers, York, 9/7/2006
Forum, Tunbridge Wells, 25/3/2005
Manchester Academy 3, Manchester, 21/2/2005
Pennyblackmusic Regular Contributors
---