---
published: 13 / 3 / 2012
---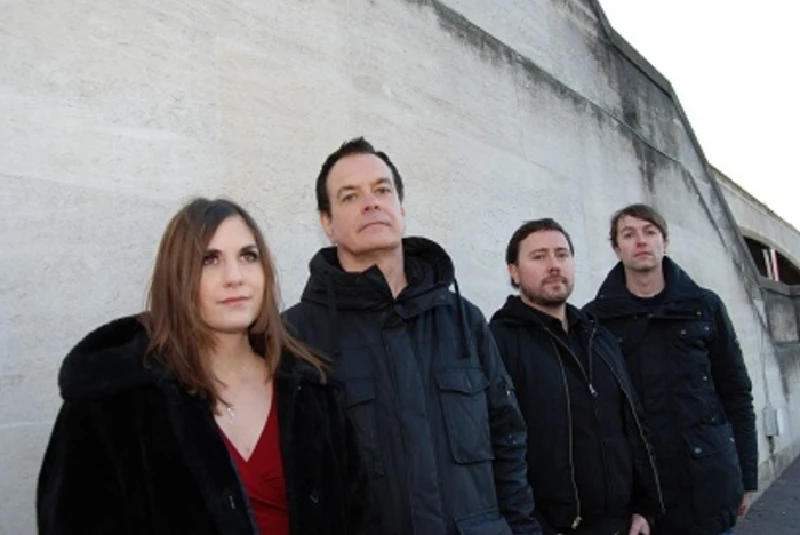 intro
Cila Warncke chats to David Gedge from indie rockers the Wedding Present about his decision to move permanently to America and band's new album, 'Valentina'
David Gedge is one of British pop's finest and longest-serving artists, and his music – both the Wedding Present and Cinerama is woven into the fabric of my memories. The day I graduated from university my brother got a speeding ticket in New Jersey as we headed to New York City to see the Wedding Present. Several years later, he and I were at the Reading Festival and bumped into Gedge near the port-a-loos. I was too cool to say 'hi'; my brother too overawed. Fragmentary encounters create a sense of ownership; an optimism that we – the writer and the subject – are in this together. This is a mistaken assumption. Setting up an interview proves tricky. "Can you come to the Excel Centre? We're launching The Wedding Present comic there," David emails. The prospect of trekking to a remote and insalubrious part of East London on a Sunday evening fills me with no joy. We settle on a central location: The Heights, in St George's Hotel. This is apparently the favoured hangout of the BBC staff that occupies the building next door. It is the BBC receptionist who points me in the right direction after I miss the hotel entrance. Fourteen floors up David and his girlfriend Jessica sit in oversized armchairs within a fortress of rucksacks, laptop bags, assorted luggage and black flight cases with "Wedding Present" stamped on the side in white block letters. Our paths are crossing at the last possible moment before they take off on a North American tour. It's a trip home for Jessica, who hails from Seattle, which makes it a trip home for David, too. He recently sold his house in Brighton. He likes America. No matter how long you live somewhere other than where you're from, you remain, at some level, an alien and Gedge is comfortable being an outsider. He is shy, a little aloof, and likes things that Brits find naff. "It's embarrassing to still be into comic books and pop music in the UK," he says (an unspoken "at my age" lingering in the air). "In America it's more accepted. Pop culture has a bigger role to play in American culture." He says he likes comics because he doesn't read books. In fact, Gedge refuses to own up to any cultural aspirations. Ask what he likes best about the songs on the Wedding Present's new album, 'Valentina', and he says, "That they're finished." He is modest about the tireless gigging. "Concerts are hard work," he confides. "I find it very difficult." Why keep at it for twenty-five odd years then? "I'm obsessed. It's a slight mental illness. I like having a series of little problems to solve." His patient approach to music has generated one of the most distinctive back catalogues in pop – and the unusual honour of equalling Elvis Presley's record for the most UK Top 30 hits in one year. David insists this distinction (the result of releasing one 7" single each month in 1992) was a happy fluke rather than a deliberate campaign to oust the King from his throne, but there is a gleam of pride in his eye. He hasn't been to Graceland – yet – but he admires old school rock 'n' roll and bemoans today's lack of innovation: "It's almost as if the art-form has ended." Yet he doesn't seem overly concerned. The Wedding Present abides, simultaneously in and out of fashion. What other band could get away with releasing a song called 'The Girl from the DDR' in 2012? Potentially, your audience isn't old enough to know what the hell the DDR was. Gedge cackles: "They can Google it." The story behind the song is this: back in 1986 the government of Deutschen Demokratischen Republik wanted to prove they were down with the kids and invited the Wedding Present to come over as its guests and play some gigs. Staunch young socialist David said yes. Two things stuck in his memory: the titular girl, and the impossibility of spending their generous concert fee. "They paid us in Marks which were completely worthless – and we couldn't take them out of the country. We asked if we could give them to charity and they said, 'No, we don't have charities. Everyone is provided for by the state.'" In the end, one of the band members opened a bank account and stashed the money there, never to be seen again." What's remarkable is that this story remained vivid enough in Gedge's subconscious to spring into lyrical form more than a quarter of a century later. Suddenly his self-confessed geeky fixations make sense. Gedge is a collector. Liking Marvel comic strips is merely a manifestation of a squirrelish instinct to gather words and images which will, through a slow-filter process, become crunchy pop vignettes. He can't help noticing things. "You keep looking at that," he says, nodding to my phone-come-voice recorder. He responds to one question with another question: "Do you realise you always start your questions with 'and'?" This is what artists do – they observe, intuit, learn, and interpret. There is no 'off' switch. David says he hates the word 'maturity'; that makes sense. Growing up is, for most, a numbing and dumbing process. People turn inwards. Instead of observing the world they spend their energy putting up facades. Not Gedge, though. In his soft-spoken, self-deprecating way David would probably own up to a touch of arrested development but it is his open-eyed curiosity and "immature" sensibility that gives the Wedding Present its ever-fresh appeal.
Band Links:-
https://scopitones.co.uk/
https://www.facebook.com/TheWeddingPresentOfficial
https://twitter.com/weddingpresen
Have a Listen:-
Picture Gallery:-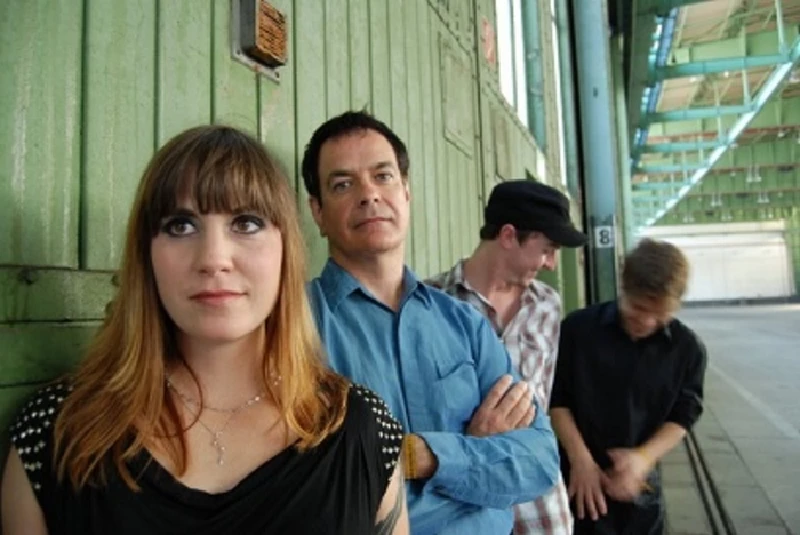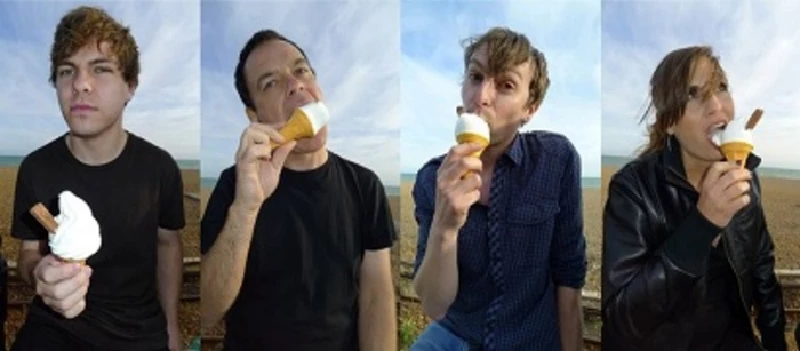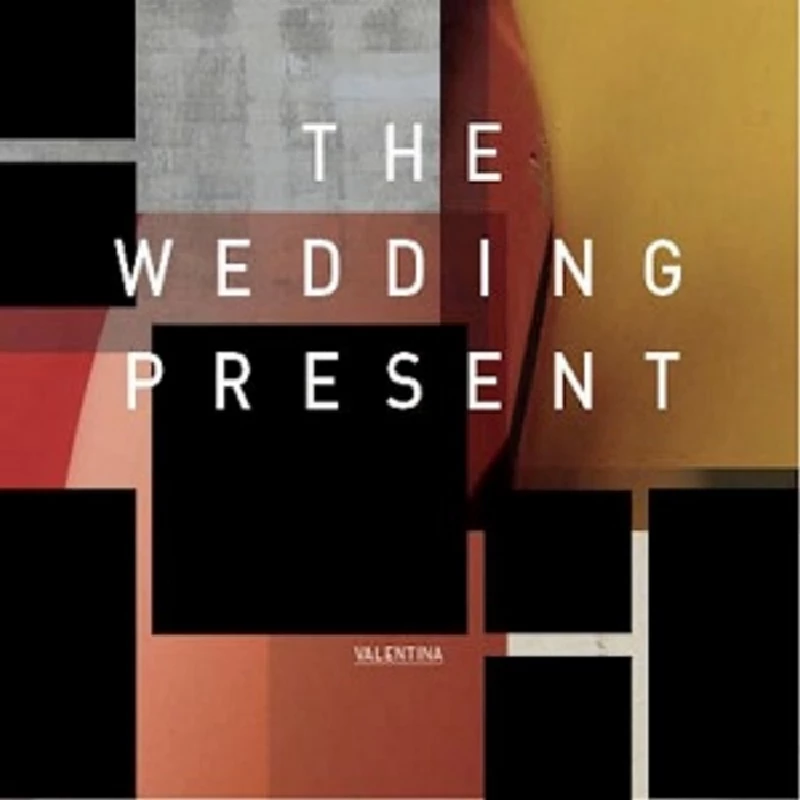 Visitor Comments:-
551

Posted By: Myshkin, London on 17 Apr 2012
I have had the pleasure of meeting David Gedge once: a top man. Unfortunately, I'd have to say that his band is well past its sellby date now. Dalliance is perhaps one of my favourite tunes of all time.
---
interviews
---
Interview (2021)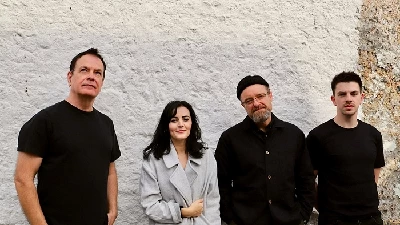 Wedding Present frontman David Gedge speaks to Andrew Twambley about 'Locked Down and Stripped Back', his band's new album of home recordings and reworked material from its back catalogue.
Interview (2008)
profiles
---
Profile (2014)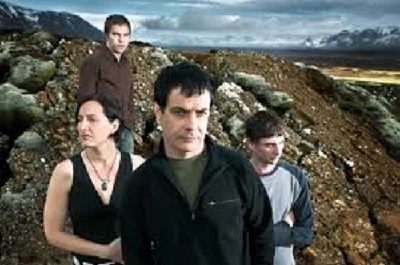 Mark Rowland reflects on the first decade of the Wedding Present's career, who are about to have their first six albums, from 1987's 'George Best' to 1996's 'Saturnalia', reissued in deluxe three CD and DVD boxsets
live reviews
---
Lowry, Salford, 11//9/2016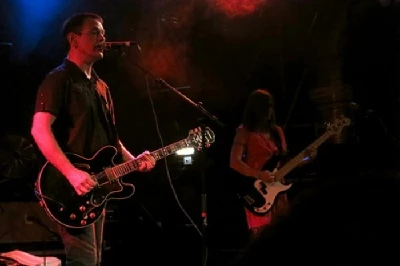 Dixie Ernill watches the Wedding Present play a rare all-seater gig at the Lowry Theatre in Salford in which they performed all of their new album 'Going, Going...' in its entirety accompanied by a backdrop of specially made films
King George's Hall, Blackburn, 8/11/2014
O2 Academy, Leicester, 30/10/2013
Picturehouse, Holmfirth, 26/8/2012
Picturehouse, Holmfirth, 29/8/2011
Picture Dome, Holmfirth, 26/8/2010
Double Door, Chicago, 16/4/2010
Tower Lounge,Blackpool, 27/7/2008
Picturedrome, Holmfirth, 31/3/2007
Fibbers, York, 9/7/2006
Forum, Tunbridge Wells, 25/3/2005
Manchester Academy 3, Manchester, 21/2/2005
Pennyblackmusic Regular Contributors
---