---
Morrissey
-

I Am Not a Dog on a Chain
published: 5 / 5 / 2020
---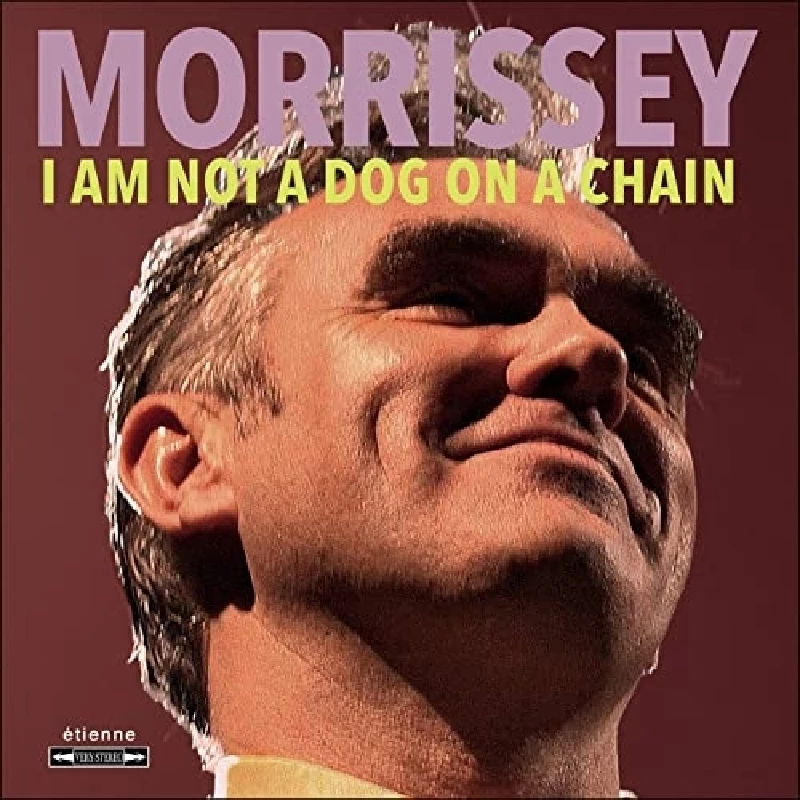 Label: BMG
Format: CD
intro
Increasingly flawed and overtly self-indulgent latest album from ex-Smiths frontman, Morrissey
Die-hard Morrissey fans will probably love this new album, 'I Am Not a Dog on a Chain'. It is typical Morrissey fare with a fresh twist provided by a strong synth influence plus the highlight of soul star Thelma Houston's fine backing vocals on 'Bobby, Don't You Think They Know?' There were, however, moments listening to the succession of tracks when I felt this was almost a self-parody by Morrissey. The opening number, 'Jim Jim Falls', features the lyric, "If you're going to kill yourself/Then to save face get on with it." The title track sees Morrissey venting at the media and on Darling, 'I Hug a Pillow', he is saying, "...everything else is in place except physical love." The album also felt increasingly self-indulgent as it progressed and, at least for me, the eight minute long 'The Secret of Music' was a hard listen. I have huge admiration for all that Morrissey has achieved over so many years. But I just don't feel this new album is one of his finest efforts. Others may well disagree.
Track Listing:-
1
Jim Jim Falls
2
Love Is on Its Way Out
3
Bobby, Don't You Think They Know?
4
I Am Not a Dog on a Chain
5
What Kind of People Live in These Houses?
6
Knockabout World
7
Darling, I Hug a Pillow
8
Once I Saw the River Clean
9
The Truth About Ruth
10
The Secret of Music
11
My Hurling Days Are Done
Band Links:-
http://www.true-to-you.net/
http://www.morrissey-solo.com/
http://en.wikipedia.org/wiki/Morrissey
https://www.facebook.com/Morrissey
https://twitter.com/morrisseysolo
Label Links:-
https://www.bmg.com/uk/
https://www.facebook.com/BMGRM
https://twitter.com/BMG
https://www.facebook.com/bmgchrysalisuk
https://twitter.com/bmguk
Pennyblackmusic Regular Contributors
---