---
Zombies
-

City Winery, Chicago, 20/3/2018
published: 26 / 3 / 2018
---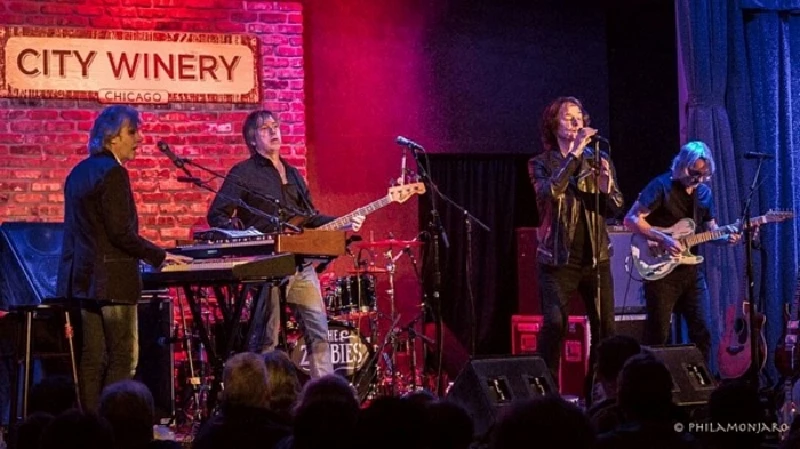 intro
Lisa Torem watches the Zombies dedicate an enthralling set at City Winery in Chicago to their late bassist Jim Rodford on their 'Edge of the Rainbow' tour which includes classic and contemporary hits.
There were expected as well as unexpected things that occurred at the City Winery in the second of two, sold-out shows. True to form, the Zombies wore mostly black. Lead vocalist, Colin Blunstone, in particular, looked relaxed and enthused, in his leather, and, as expected from previous shows, would be holding nothing back whether singing a time-honoured ballad or spine-tingling rocker. But then again, there were quite a few surprises to behold. The first song, 'Road Runner', written by Ellas McDaniel and recorded in 1959 by Bo Diddley in Chicago, was a far cry from typical Zombies fare, featuring powerfully eccentric guitar twists and Blunstone's demonstrative flair. That said, the song would prove to be a terrific contrast to the other material, allowing lead guitarist Tom Toomey to show off his virtuosic gifts, not for an extended period of time, but just enough to whet our appetites for more. And through the night we'd be invited to witness more of his slide technique and wild machinations. An astute viewer of YouTube recently referred to Blunstone as "a male Dusty Springfield" and as he crooned the passionate lyrics of Burt Bacharach/Hal David's 'The Look of Love', a 1967 Springfield hit, I couldn't have agreed more. Both Blunstone and the late blue-eyed soul singer shared a few salient characteristics: an undisputed sincerity and a high regard for a quality lyric… A first-time Zombies concert goer, post-show, described the Zombies front man as "being both vulnerable and emotionally open," whilst another newbie would later describe Argent as "the best rock keyboardist I've ever heard." For the most part, however, the audience consisted of years-old fans. It was now time for Rod Argent to clean sweep the stage. Standing in front of his instrument, he played a monster keyboard solo as he interacted with bassist Soren Koch, the quick-study replacement for long-term Jim Rodford, whose sudden death occurred less than a month earlier. 'I Want You Back Again' was the first teaser that the group performed from 'Still Got That Hunger' (2015). A few more standouts would follow, we were advised. This one assets with a knock-out hook and blistering rock diligence. Argent, who had been previously silent, addressed the audience. "Thank you for coming out of your lovely, warm homes to listen to us tonight." It was then on to the delightful ballad, 'I Love You,' which like many Zombies songs, has found a new life in commercial entities, such as milk promotion. It had been a hit for the group People, and it's up and down recording history was described by Blunstone as "a story of triumph and tragedy." He also reminisced about what preempted the Zombies reformation in 1999, when former band members "decided to do half a dozen gigs just for fun." Colin beamed as he added, "Somehow that's become nineteen years of traveling around the world." The song 'Sanctuary' from their debut was then performed in "a much more stripped-down version." And, again, surprisingly, this not-as-well known song truly rocked and allowed us to see drummer Steve Rodford banging a shaker with one hand and a drum stick in another, rather than manning the complete kit, outside of our sight lines. The song began with Rod's classical/jazz transfusion which then gave way to the full ensemble's Latin sway. Moving forward, the band broke into more selections from 'Still Got That Hunger'. Rod talked about the famed call from Billboard representatives who told him, "For the first time in fifty years, you've got a top album." For 'Moving On', Argent and Toomey traded licks with ferocity. And then, on 'Edge of the Rainbow' the group launched into a cunning, twelve-bar blues, where Rodford added colour to the spectrum, with the tinkling of light cymbals; the rest engaged in sweltering harmony. The Zombies, like many of their British Invasion counterparts, really comprehend the nuance of vocal harmony. Pulsing right smack into 'Tell Her No,' they provided perfect examples, now against Blunstone's desperate plea, 'Don't hurt me now, don't hurt me, now-ow…" It was now time for some old-school R & B. To celebrate this remarkable American institution, the band combined a cover of the Miracles' 'You Really Got a Hold on Me' with another classic, Sam Cooke's 'Bring it on Home to Me'. With the band's invitation to clap along, the crowd went more than mad. Then it was back to the originals. Another 'Still Got That Hunger' charmer 'Chasing the Past' is architecturally a Frank Lloyd Wright. It was intoxicating to hear Argent build it up slowly but fiercely like a fugue on fire. And because the song has an almost aria-like quality, it seemed especially tailored for Blunstone's pliable range. The singer's voice also matched in intensity Toomey's heart wrenched solo. By this point, the audience was enraptured. The set list was so strong and diverse, and pulled from so many significant eras that it was impossible not to feel grateful. Yet one ingredient had been left out, "the elephant in the room." That was the tribute to their still successful album, 'Odessey and Oracle,' (the misspelling is deliberate and due to the label's negligence.) The Zombies catered to our souls with a "mini-set of four songs." Before one of their biggest hits, it was explained that British artist Paul Weller, during his "punk explosion," was a lauder. The audience stood up for 'Time of the Season', treating it with the respect a national anthem of any country might command. The staple was predictably punctuated by the famed vocal pop on the microphone and enhanced by Blunstone's seductive whisper and Rodford's jungle drums. Koch, still the new kid on the block, really seemed to enjoy taking part in the stylized harmonies. It was followed by the bouncy voicings of 'Care of Cell 44', the hopeful 'This Will Be Our Year' and 'I Want Her, She Wants me,' in which Rod Argent reigned as grand conductor. A while earlier a woman had come to the table to distribute colourful plastic sticks. The "new" members of the audience needed the explanation. The vets were already twisting off the tops and practicing the grip. As soon as Argent began riffing on one of his signature songs, written by Chris White, 'Hold your Head Up,' which became a hit with his band Argent, we became no longer mere spectators, but an integral part of the crew. (One man even managed to talk his way into obtaining two sticks. I had no choice but to peer at the stage through two fiercely pumping fists…) Another triumphant moment occurred as the kinetic riff erupted of 'She's Not There'. Koch, Toomey and Rodford completely let loose; the two, former players carving out some breathtaking, rock star moves to the audience's delight. Argent's deliberate, instrumental referencing added a large touch of whimsy, especially when he underscored 'Gimme Some Lovin''. They then brought up a few "special guests," to embellish the vocal parts, at which point, this writer misheard the title of the grand finale as, 'Rod Gave Rock and Roll to You'… Well, in truth, it was entitled, 'God Gave Rock and Roll to You'. but when the stars are aligned, as they were that night, anything could have been possible. Set List: Road Runner The Look of Love I Want You Back Again I Love You Sanctuary Moving On Edge of the Rainbow Tell Her No You Really Got a Hold On Me Chasing the Past Care of Cell 44 This Will Be Our Year I Want Her, She Wants Me Time of the Season Hold your Head Up (Argent) She's Not There Encore: God Gave Rock and Roll to You Photographs by Philamonjaro www.philamonjaro.com The Zombies will be playing the following summer UK dates: Sat 2-Jun Thornden Hall Eastleigh Wed 6-Jun De La Warr Pavilion Bexhill On Sea Thu 7-Jun Theatre Royal Margate Sat 9-Jun The Secret Festival Essex Tue 12-Jun Tramshed Cardiff Wed 13-Jun Leamington Assembly Leamington Spa Thu 14-Jun Shepherds Bush Empire London Sat 16-Jun Queens Hall Edinburgh
Band Links:-
https://www.thezombiesmusic.com/
https://en-gb.facebook.com/thezombiesmusic/
https://twitter.com/TheZombiesMusic
http://www.colinblunstone.net/
https://en-gb.facebook.com/colinblunstone
https://twitter.com/colinblunstone
Play in YouTube:-
Have a Listen:-
Picture Gallery:-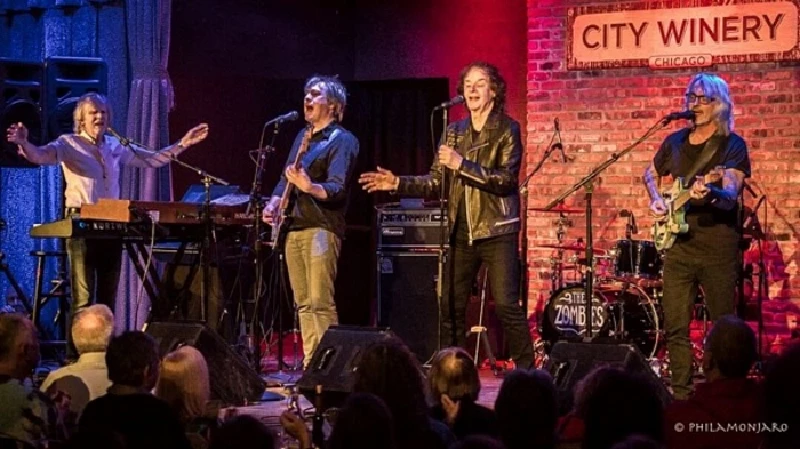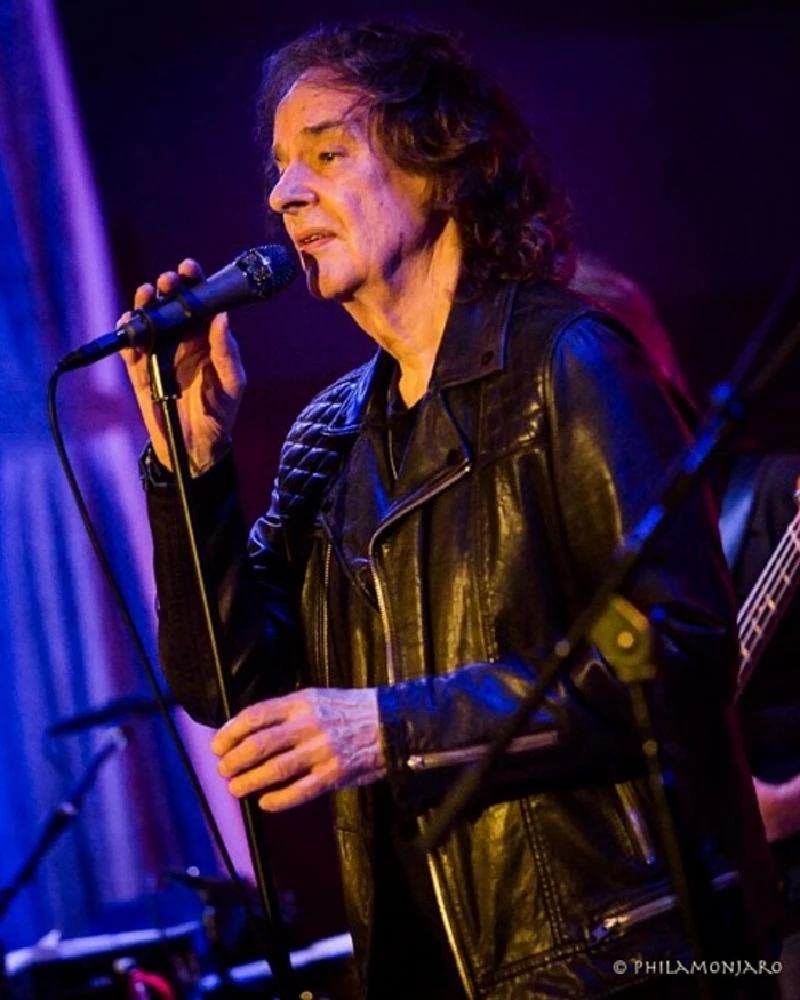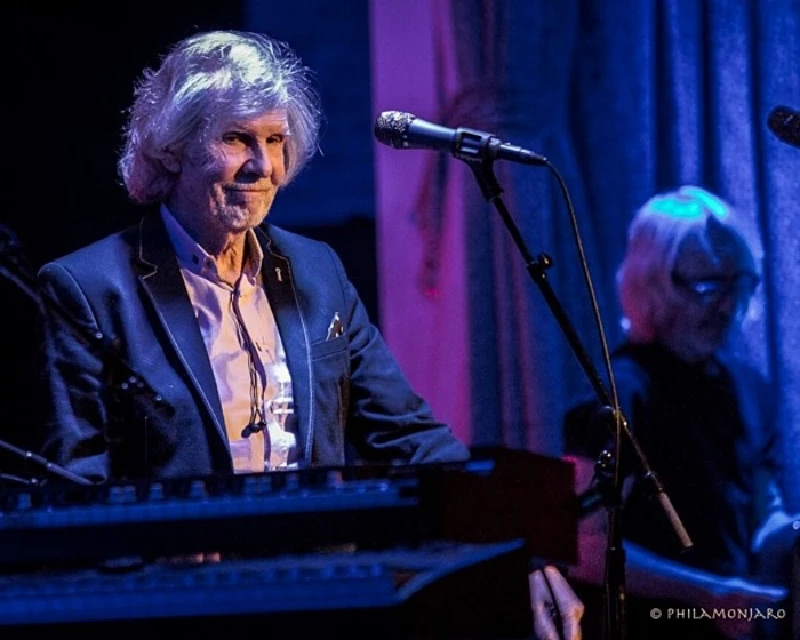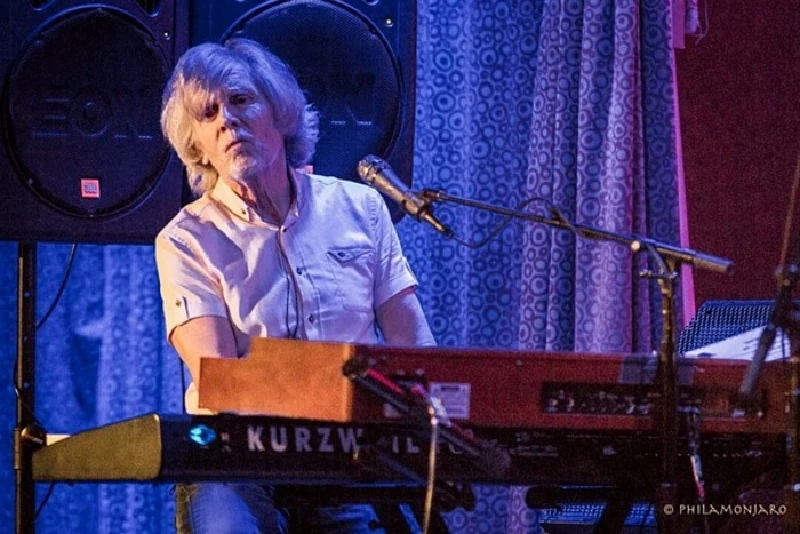 profiles
---
In the Beginning (2019)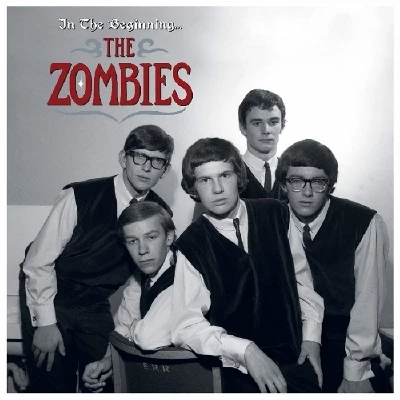 Adam Coxon profiles 'In the Beginning', a new five LP vinyl only only box set of early Zombies recordings.
photography
---
Photoscapes (2015)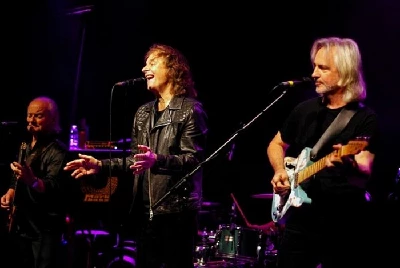 Darren Aston takes photographs of iconic 60's band the Zombies at the Arts Club in Liverpool
reviews
---
Breathe Out Breathe In (2011)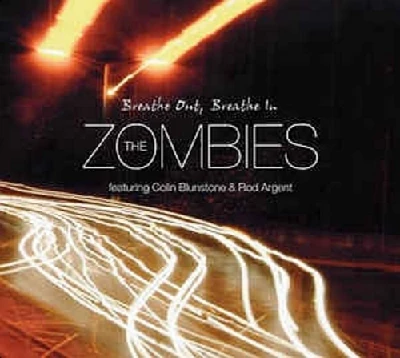 Occasionally effective latest album from influential 60's act the Zombies, which, however, doesn't unfortunately match up to the classic work of their past
Pennyblackmusic Regular Contributors
---