---
Bob Mould
-

Brooklyn Bowl, O2 Academy, London, 11/2/2016
published: 10 / 4 / 2016
---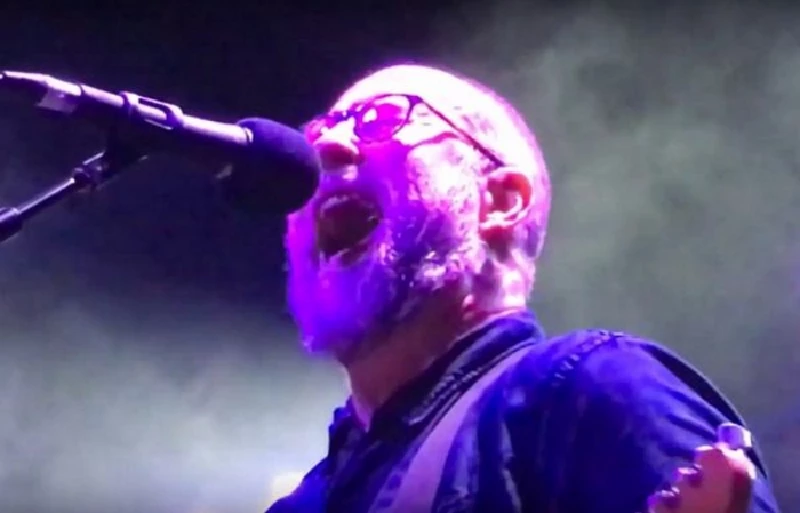 intro
Dastardly suffers midlife crisis on way to see Bob Mould at the O2 in London before Mould heals him with his deafening sonic euphoria.
Bob Mould is up at the mic yelping a refrain above the crushing feedback at the end of 'Chartered Trips'. It's the end of the set but no one's told Bob's inner mojo and he's stuck in a power loop. It's a bit like the end of Nirvana's 'On A Plain' where the backing vocals continue out through to baggage reclaim - except with an intensity of jet engines firing continuously rather than Kurt's hummed vibing. Exactly when to get back down off a moment like this is a unifying moment for everyone in the venue. We all know he's up there and has to come down. He knows he has to come down but not before he's squeezed every last drop out of this unexpected addendum. When he does finally step back from the mic, his glasses misted and sweat dropped, it's with a smile and the look of someone waking up from a dream. "We Love Bob" is the audience's verdict as he's chanted off stage. So how did we get up here to this lofty grinning plateau ? To be honest, it didn't start all that promisingly. We are after all somewhere in the O2 enormatent that someone thought would be a good idea to cover up all that contaminated land in North Greenwich. Hold on, did I say that? Sorry, I meant prime Thameside real estate. Walking to the venue from the O2 car park (just £6 to park for 2 hours... yup) is like walking through one of those models of the future that architects make, full of assimilated people hooked on coffee, shopping, fake tan and cinema popcorn. Finally I get to the venue and find out that beer and parking are pretty much neck-and-neck. It's shaping up nicely, maybe I can get a loan on the way out ? Luckily, as Bob takes the stage and rockets through 'It's A Good Idea', the middle-aged moaning subsides and you realise that actually this is a pretty cool venue and it's got great sound! Plus it's laid out wide open and flat so you get a good view from wherever. Even more surprising for a crowd this size is the absence of a barrier and people pointing the wrong way in orange t-shirts at the front. Instead there's a healthy mosh-pit of well-worn disciples elbowing the stage. Like a proper gig from the old days, innit - you know, when Jimi could play machine gun to some lucky lady at the front like it was a gig just for her. Anyway, back in 2016 Bob is piling through the back cat. 'I Don't Know You Anymore' from his last album 'Beauty and Ruin' is an early highlight, 'Hoover Dam' as big as the venue trying to contain it, 'Your Favorite Thing' the equal of anything off the other two Sugar albums and 'Something I Learned Today' still urgent and affirming. With bassist Jason Narducy and drummer Jon Wurster on board, Bob seems to be able to pick any card from the pack and flick over an ace. By the time 'Flip Your Wig' kicks off the encore the front of the stage is a sea of moshing grinning faces. Bob returns the compliment with a Generation X cover and a final 'Makes No Sense At All', leaving us all with our heads in the clouds. Perhaps the man himself summed it up best on his Facebook page: "London: Wonderful time last night!"
Band Links:-
http://bobmould.com/
https://twitter.com/bobmould
http://www.thirdav.com/
https://www.facebook.com/bobmouldmusic
Picture Gallery:-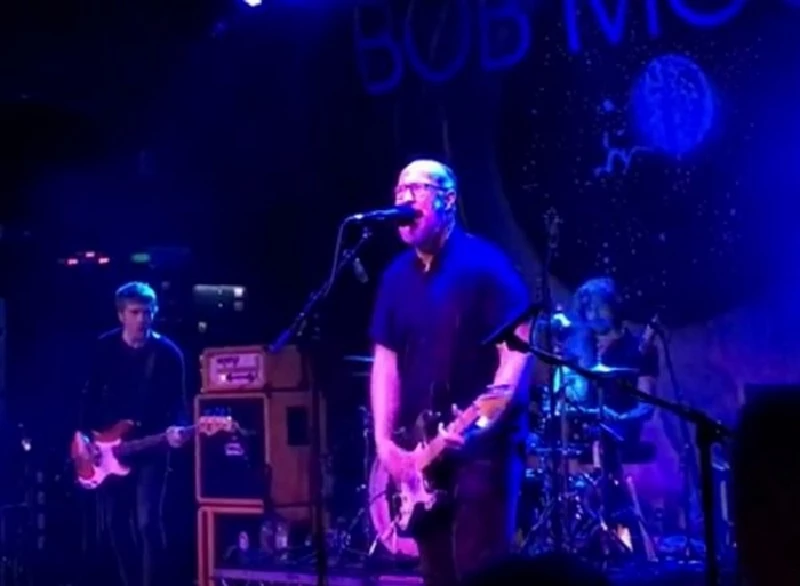 interviews
---
Interview (2013)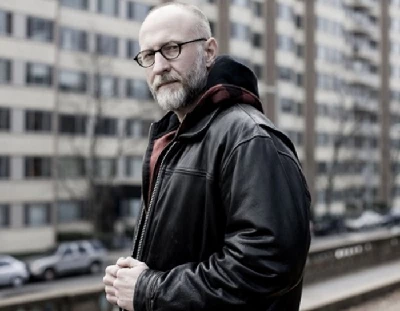 Paul Waller talks to former Hüsker Dü and Sugar front man Bob Mould about his years in both bands, his recent autobiography and 'Silver Age', his much acclaimed latest solo album
live reviews
---
KOKO, London, 27/5/2008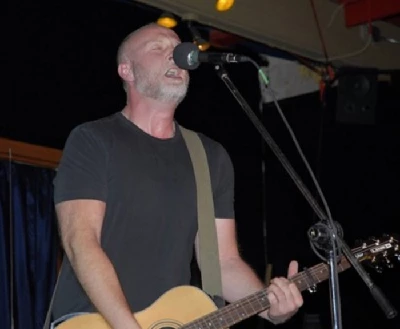 In front of an appreciative crowd at the KOKO in London, Mark Rowland watches former Husker Du and Sugar front man Bob Mould prove that he is still able to carry a rock show like a man half his age and play a fiery, rapid fire set of Greatest Hits and new songs
features
---
Ten Songs That Made Me Love... (2015)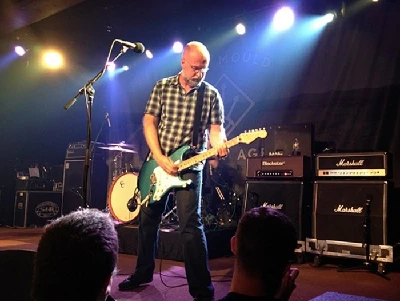 Dastardly writes about his favourite songs by solo artist and ex-Husker Du and Sugar front man Bob Mould in 'Ten Songs That Made Me Love...'
related articles
---
Husker Du: Profile (2017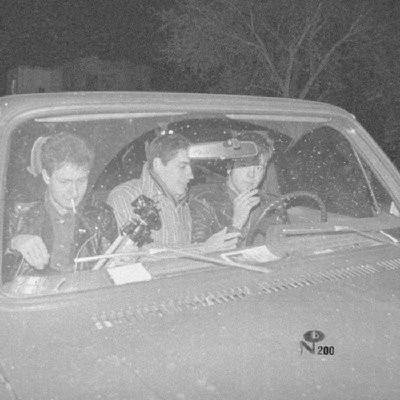 Dastardly joins the Time Team crew on a dig through the archive of US punk/alt.rock icons Husker Du with 'Savage Young Du', a new three CD box set.
Pennyblackmusic Regular Contributors
---