---
Bob Mould
-

KOKO, London, 27/5/2008
published: 24 / 5 / 2008
---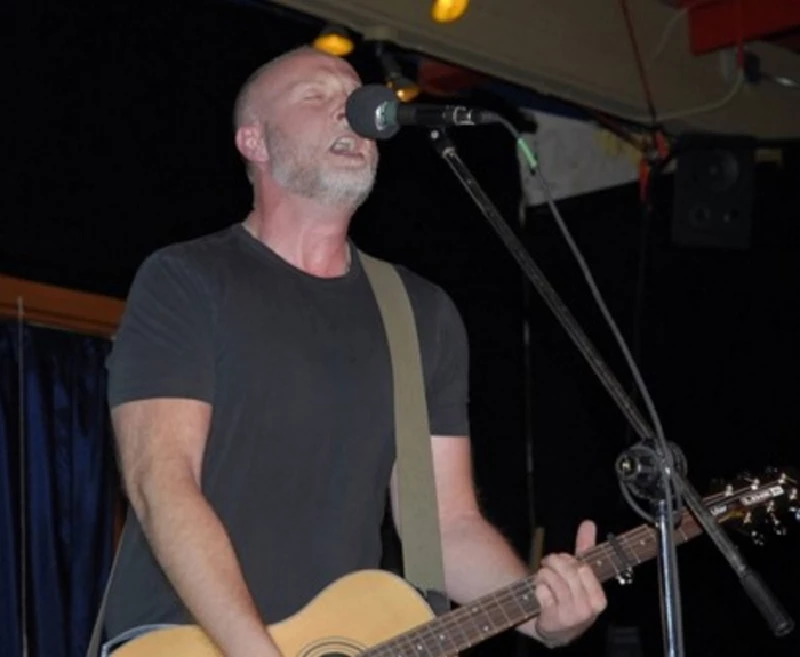 intro
In front of an appreciative crowd at the KOKO in London, Mark Rowland watches former Husker Du and Sugar front man Bob Mould prove that he is still able to carry a rock show like a man half his age and play a fiery, rapid fire set of Greatest Hits and new songs
It is disconcerting walking into the Koko when it is part empty. Usually, it is always packed to the rafters, whatever time you get there. Tonight, however, you can actually see the floor. This is a sad state of affairs for Oppenheimer, the support act for tonight. Although they play to a decent-size crowd, it's spread out across three floors, making crowd energy all but non-existent. Despite this, the band made the very best of their slot, dedicating songs to random audience members and putting a lot into their performance. For a two-piece that relies so heavily on electronics, they put on a fairly energetic live show, with guitarist and electronics bloke Rocky O'Reilly doing most of the rocking out. Drummer/singer Shaun Robinson was stuck behind his kit, but made up for it by talking to the audience whenever he could. Their upbeat electronic indie pop sound brings to mind Grandaddy or the Flaming Lips at their most rocking and, as the former band have hung up their keyboards for the foreseeable future, it's good to see that new bands are building on what they started. Some elements of the crowd clearly do not have time for the band – one man continually says the words '"Bob Mould" every time the band finish playing a song – but they get top marks in my book. And now we get to the reason why Oppenheimer played to a sparse and slightly frosty crowd. Bob Mould, ex-frontman of seminal hardcore melodic thrash pioneers Husker Du and alt rockers Sugar, has his fair share of rabid fans. This is clear by the sheer number of people who turn up at the Koko just before he comes on stage, to avoid any non-Mould based bands – who cares about them anyway ? The enthusiasm and energy that bursts from the crowd as Mould takes the stage is a stark contrast to the crowd atmosphere during Oppenheimer's set. He may look uncannily like Phil Collins these days, but Bob Mould can still carry a rock show like a man half his age. Mould and his band play a set designed to please almost all aspects of his fanbase. Opening with two tracks off the most acclaimed Sugar album, 'Copper Blue' – 'The Act We Act' and 'A Good Idea' - the set veers across the vast expanse of Mould's career. Some new songs are played, but as part of a set which could easily introduce a Bob Mould beginner to a large proportion of his recording history. In fact, very few songs are played off new album, 'District Line'. Mould's stage method tends to be pummelling the crowd with several songs in succession. He says very little throughout the set, but what he does say radiates warmth towards his appreciative audience. The greatest crowd reaction comes at the end of the set, when several Husker Du songs are played in quick succession, starting with 'I Apologise'. The classic 'Celebrated Summer' from 'New Day Rising' (which also includes 'I Apologise') and the even harder 'Divide and Conquer' from 'Zen Arcade' follow it. Mould comes back on for an encore and continues to knock out fan favourites, with Sugar song 'If I can't Change Your Mind' and Du track 'Makes No Sense at All'. Before the last song, Mould speaks to the crowd for the longest time in the set. "I played my first London gig in this very venue, 23 years ago," he says. "How many of you were there? It's been fun being back here again after all that time." He went on to thank the crowd for sticking with him for all this time and throughout all of his different projects, before launching into a fiery version of 'New Day Rising', off the album of the same name. As he looks out at the crowd, Mould must see a lot of smiling faces.
Band Links:-
http://bobmould.com/
https://twitter.com/bobmould
http://www.thirdav.com/
https://www.facebook.com/bobmouldmusic
Picture Gallery:-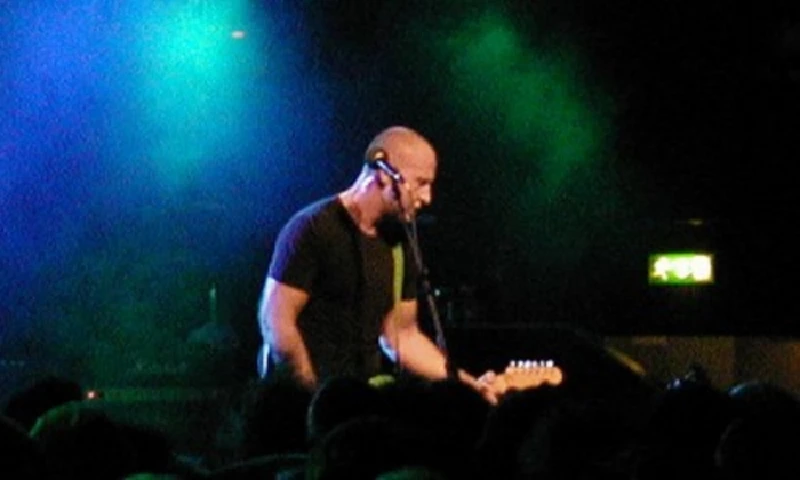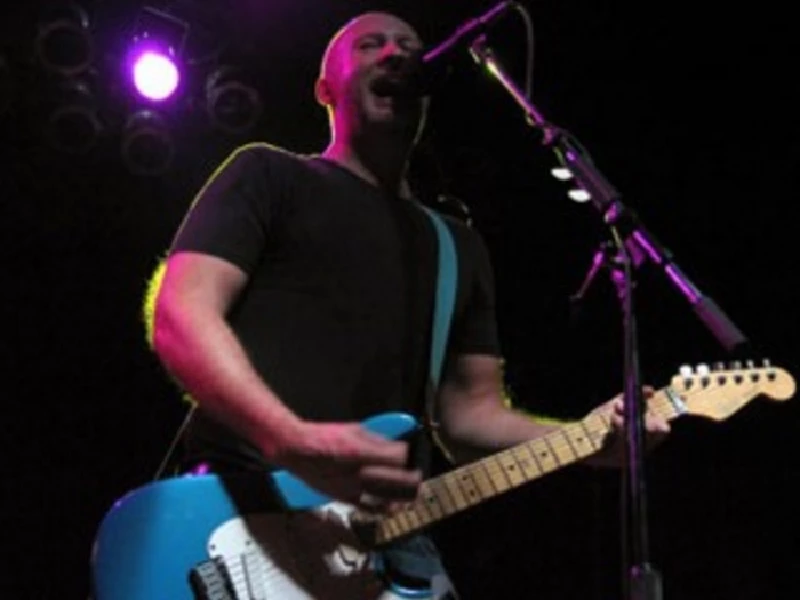 interviews
---
Interview (2013)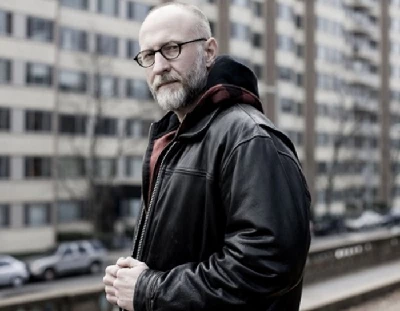 Paul Waller talks to former Hüsker Dü and Sugar front man Bob Mould about his years in both bands, his recent autobiography and 'Silver Age', his much acclaimed latest solo album
features
---
Ten Songs That Made Me Love... (2015)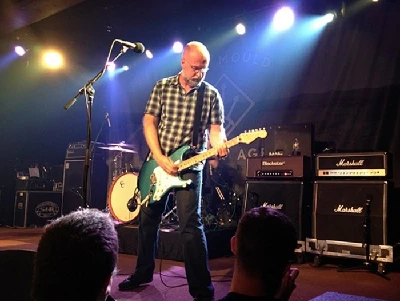 Dastardly writes about his favourite songs by solo artist and ex-Husker Du and Sugar front man Bob Mould in 'Ten Songs That Made Me Love...'
related articles
---
Husker Du: Profile (2017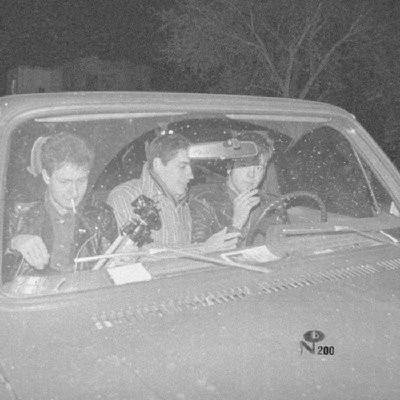 Dastardly joins the Time Team crew on a dig through the archive of US punk/alt.rock icons Husker Du with 'Savage Young Du', a new three CD box set.
Pennyblackmusic Regular Contributors
---