---
Toy
-

Join the Dots
published: 17 / 12 / 2013
---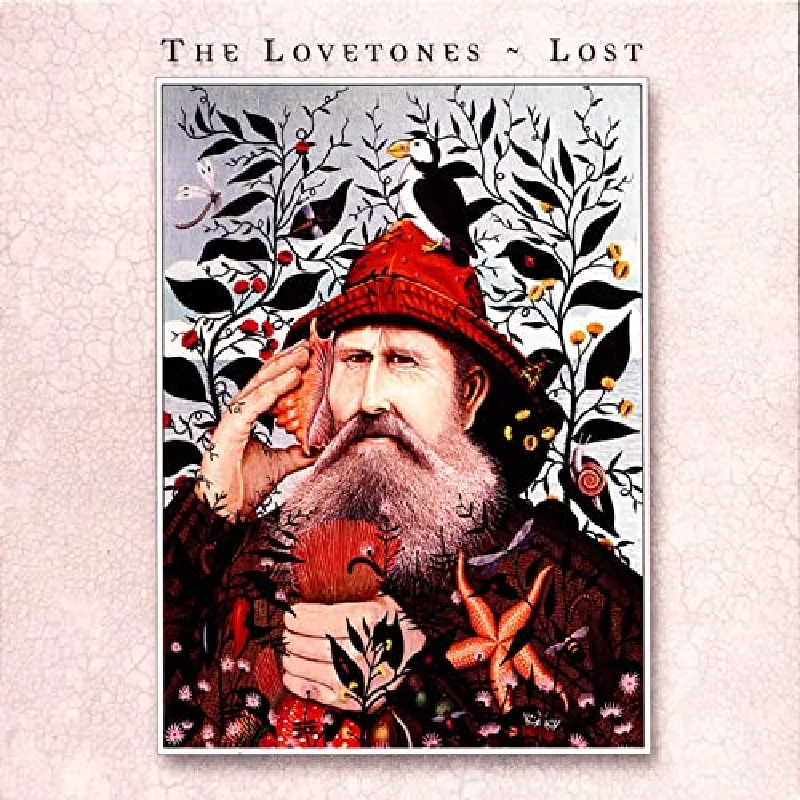 intro
Outstanding second album from London-based psychedelic/shoegazing five-piece act, Toy
Toy are Alejandra, Tom, Panda, Charlie and Dominic, and 'Join the Dots' is their follow-up to their eponymous debut album, which was released last September. It was written over the last year, and recorded again by their friend, Dan Carey. 'Join the Dots' was recorded straight to tape, with some of the instruments being recorded onto a 1950's tape recorder bought in a charity shop by their producer. The album was also recorded as a live band, all together in the same room, and boy, is it great. I travelled 400 miles to see Toy play live for two shows, and it was very much worth my time and energy because they are a great band and lovely people besides. A lot of people who have already reviewed this record have picked up on how retro Toy are. They may wear the same clothes as I did twenty-five years ago, but who cares if it's this good? For me personally they play music that melts my soul, and in this soulless 21st century they fill the void for unashamed brilliant music that touches upon but also builds on from and surpasses their My Bloody Valentine /NEU influences. 'Join the Dots' opens with 'Conductor', which is a long instrumental that gives you the sense of falling into a well (A well of delights though, of course), before the song kicks in and really howls at you. Panda's bass lines hint, however, at a much darker picture, before the drums and guitars really hit home. Five minutes into the track, and things move up a gear, getting much louder and more dominant, causing a kaleidoscope of sound for the ears to behold. A true instrumental delight. 'You Won't Be the Same' jangles in Byrds-like fashion during summer sunshine days. 'As We Turn' is very 1980's flavoured, like a solid slice of something off Creation Records before so many of their bands jumped on a Britpop wagon. The title track kicks off the second side of the vinyl, A recent limited-to-300 copies sold-out 7 inch single, 'Join the Dots' is a monster. Panda's bass commands the track, hinting at a NEU influence. His bass line carries this into new territory, repetitive and hypnotic, letting the other instruments slowly in to join the fun until it becomes a wall of sound. The band explode into your hearts and heads with this, making this a true TOY experience. 'To a Death Unknown' is Toy's comedown Velvets Underground-flavoured number, but in their hands it isn't comedown at all.' Endlessly' ends side two of the vinyl. This is full of mystery and drama, and rocks like Teenage Fanclub without a hint of Neil Young. 'It's Been So Long' is reminiscent of Public Image Limited's debut single, but updated for now, even more fast and urgent and from a much more twisted avenue. 'Left to Wander' shimmers in a seductive way, while 'Too Far Gone to Know' glows like soft psychedelia with keyboards that sparkle, before the other instruments also slip in. 'Frozen Atmosphere' is like a chilled out 'Sgt Pepper', slowly paced, with a bit of a dated feel, and 'Fall Out of Love' end this second album with killer hooks and perfect harmonies. I thought 400 miles for two gigs by these beautiful people was worth every mile travelled. A fantastic album.
Track Listing:-
1
Conductor
2
You Won't Be the Same
3
As We Turn
4
Join the Dots
5
To a Death Unknown
6
Endlessly
7
It's Been So Long
8
Left To Wander
9
Too Far Gone To Know
10
Frozen Atmosphere
11
Fall Out of Love
Band Links:-
http://toy-band.com/
https://twitter.com/thebandtoy
https://www.facebook.com/toy.band
Label Links:-
http://www.heavenlyrecordings.com/
https://www.facebook.com/HeavenlyRecordings
https://twitter.com/heavenlyrecs
https://www.youtube.com/user/HeavenlyRecordings
http://heavenlyrecordings.com/emporium/
https://plus.google.com/112376981607361996973
interviews
---
Interview (2012)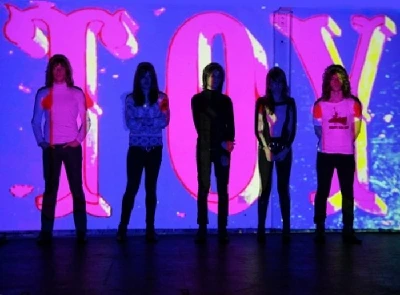 Anthony Strutt speaks to Maxim Barron about acclaimed Korg Delta led five-piece TOY's two recent singles and his band's debut album which will be out later this year.
Pennyblackmusic Regular Contributors
---