---
published: 23 / 4 / 2011
---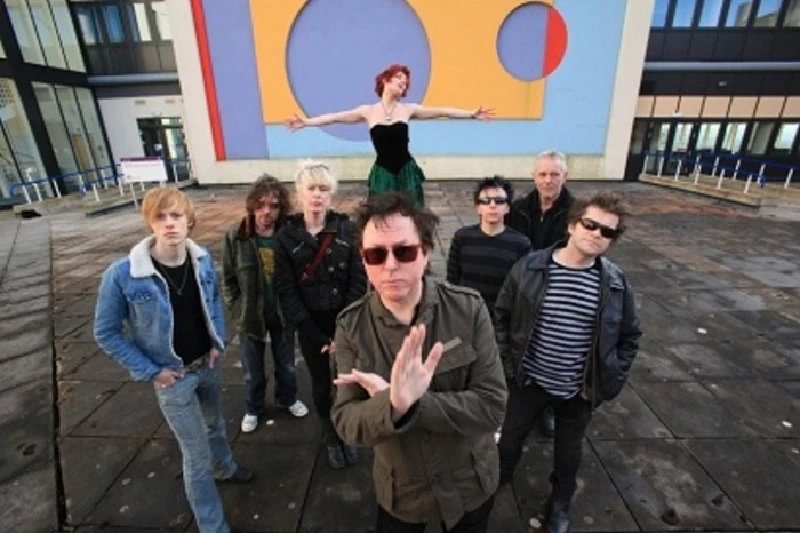 intro
Richard Lewis talks to Gerard Langley, the singer with Bristol-based indie art rockers the Blue Aeroplanes, about his group's new album, 'Anti Gravity', which is initially being released in a vinyl only edition
The 2006 reissue of the Blue Aeroplanes' LP 'Swagger' to a wealth of four and five star reviews reignited interest in the Bristolian indie band who had reformed the previous year. The follow-up album, 'Altitude', more than maintained interest, whilst superb new LP, 'Anti Gravity', is set to build on this even further. Pennyblack talked to lead singer Gerard Langley. Neatly described by one critic as "Television jamming with Philip Larkin", Gerard Langley has been Chief Pilot for the Blue Aeroplanes since their maiden flight way back in 1983 (the band are a gift to journalists wanting to use their name for metaphors). Now dividing his time between the band and lecturing at Bristol Institute of Modern Music, Gerard, along with his brother John on drums and classically trained Polish dancer Wojtek Dmochowski, have been the principal core trio of the group since then. Dealing in the same literate, compelling rock as R.E.M., a group the present band have been favourably compared to many times, the group's punked-up jangle has been discovered by a new generation of fans. Set for release on June 20th on vinyl only, 'Anti Gravity' neatly taps into current thinking about the value of music and the renaissance of vinyl in recent years, plus the hugely successful International Record Store Day. Gerard is wonderfully blunt when asked why the band have decided to issue the album this way. "People do download only, then the CD later. That's boring" he says on the phone from his base in Bristol. "The last three albums were done through EMI and they don't do vinyl at all anymore. I've actually got the vinyl rights to the EMI stuff, so I said to them if you don't want to put them out, give me the rights and they said…hmm, well… you can do 500 at a time. EMI's been through a big change of hands recently and it's about to go through another one, so I don't think whether I do vinyl or not is high on their list of concerns frankly!" he laughs. The tightness exhibited on the new LP's musicianship was due to a fundamental shift in working practices. "It's the first time since 'Swagger' and (1991's) 'Beatsongs' that an album's been done by the same band in the same place." Gerard states. "It was done so quickly that some of the band didn't even know they were being recorded. We were in a rehearsal room and I always like to do first-take stuff. A few of the backing tracks were literally the bass player saying 'Here, I've got a bassline and everyone piling in.'" A notable track on the LP is 'Angela Carter', named after the famed feminist author who died in 1992. Gerard explains further. "When I was at college, she was the Creative Writing Fellow at Sheffield University and I was on the university magazine. She'd done this project where all these students wrote a chapter at a time of a novel. She wanted to publish in the magazine, but I was reading it and it just seemed really disconnected. It didn't have much thread. I talked to her about it, and she got a bit huffy and said 'Well, how would you do it then?' So for about a year we worked on it, me and this guy called John Lake, who was the lead singer in a Sheffield band called the Extras. So her, me and him did quite a lot of this thing and then I left university and we never really finished it." "That's why it says in the words, 'We wrote part of a tri-partite novel together' because it was true" Gerard says. "Actually, everything in that song is true. The singer who co-wrote it died a couple of years ago. He drowned on holiday. The weird thing is that the first time we ever did it live a couple of years ago, completely unknown to me, the girlfriend of the singer who died was in the audience. She recognized immediately what it was about and burst into tears and had to leave." The LP is being released through Artstar/Albino Two, a label Gerard has worked with previously. "I've done things on Art Star before. It's basically our own label. Nat from Albino turned up a gig and said he wanted to put something out, so I gave him a couple of out-takes from the album, that he did as a single, just a limited vinyl thing. Then we'll do a CD and download later. Vinyl's analogue and as Neil Young said, so are your ears. It's all very well if you can get full 44K CD quality but MP3 just sounds rubbish." A major factor in boosting interest in the band's current material is the reissue of 'Swagger,' originally released in 1990 and reprinted to huge acclaim in February 2006. Confirming what those who already owned the LP knew, the album is a neglected classic. Where many reissues are merely another squeeze of the sponge to persuade fans to purchase albums they already own, 'Swagger Deluxe' with its additional disc of extra material, introduced the band to a new audience. Winning huge acclaim on its reappearance, one critic perceptively noted how if the album had come out in the more open minded mid noughties it would have been a far bigger success than it had been in the "snooty early nineties", when indie bands signing to major labels were still (ridiculously) regarded with suspicion. Entirely comfortable with the legacy of the album and how subsequent releases have been compared to it, Gerard is justifiably proud of the disc. "It was meant to be a statement-type of album at the time. A lot of people didn't think a band as a weird as us would sign to a major label. We were like, 'Hey, we're not that fucking weird. Listen to this.' That's why it's called 'Swagger'. There was a certain amount of 'Right this is it' kind of thing. Musically we had a really shit-hot line up. I'd like to think the new LP will maybe supplant it" Gerard says. "Most of the people who have heard 'Anti Gravity' say in a rather surprised voice 'This is as good as 'Swagger'! And yeah, it is actually. Everyone says that about their new album, but this is other people saying it. There's a friend of mine who's a singer songwriter who's about twenty-one. She said 'It sounds really contemporary!' I was going 'Yeah… that's because they all sound like us!'" The enduring appeal of 'Swagger' is even capable of confusing its own writer at times. "I switched to 6Music randomly about two weeks ago and this echo guitar thing came on and I thought 'That's just a rip-off of (album track) '…and Stones' and it turned out to be '…and Stones', live from Glastonbury! All the way through the programme people were calling in like, 'What was that track?' and the presenter said, 'For the last time, it's the Blue Aeroplanes!'" As vital today as when it first appeared, the album was helmed by Gil Norton, now best known for his production work for the Pixies and the Foo Fighters. Gerard recalls the appointment of Norton to the producer's chair. "When we signed to Chrysalis, they said 'Who do you want as a producer?' and they said you can have anyone you want. So I said I wanted either, Jeff Lynne, Lindsey Buckingham, or (Poison) Ivy Rorschach from the Cramps. And they said, 'You can't have Jeff Lynn because he's too expensive, you can't have Ivy Rorschach because we don't know who she is, and you can't have Lindsay Buckingham because he's insane. So they said 'You can have Gil Norton', so I said 'Who's he?' He'd just done the Triffids' Calenture', 'Ocean Rain' for the Bunnymen and the Pixies' 'Doolittle' and I thought 'That's a pretty good set of three'." Another strand of the Blue Aeroplanes' story concerns their home town of Bristol. Amid stories of many small to mid-sized independent music venues going to the wall or being snapped up by corporate chains, the present band actually did something about the situation. Echoing Victor Kiam's assertion 'I liked it so much I bought the company', the Aeroplanes purchased the Fleece and Firkin in Bristol. A firm fixture on the live circuit during the 1990s, the venue had succumbed to financial pressures after years of hosting tribute and covers acts and was forced to close its doors. Gerard takes up the story. "We were coming back from South by Southwest in Texas, and our sound guy did the sound there and we knew that it had been up for sale. Various people had tried to buy it and not been able to for some reason. Since he worked there, he knew that they were re-advertising it an estate agent's window. We thought 'That's interesting,' so we went down and got it". Unlike consortiums that purchase buildings and have lots of different parties involved, the venue is exclusively a band venture. "Yeah, it's members of the Aeroplanes" Gerard explains. "It's mainly Chris the bass player, who's there day to day and Max the guitarist runs the bar. I'm really busy at the moment at the college, so I'm a bit hands-off but I'll probably get more into it next year. I realized most of the students at the college hadn't been there, and it's this really central place and of course it used to be the big gig. I saw people like Jeff Buckley there. We've just started booking national tours and a lot of local bands, and now it's back to where it was a few years." In view of scores of guitar bands such as Mumford and Sons, Fleet Foxes and others utilizing acoustic instruments, does Gerard think the band are now less off-kilter than they were during the 1990s? "One of the reasons why people thought we were weird was that when we started out we were probably the only post-punkish band that used acoustic instruments like mandolins and stuff. That's why people thought we were weird, oddly enough. It wasn't the spoken words or having a dancer. Loads of bands had done that. There were loads of weird-shit bands. It was the folky stuff that people didn't get. Now of course everyone's got banjos coming out of their arses, so a lot of our albums sound contemporary. Back then they just sounded weird." An act the group have frequently been compared to is R.E.M., the Aeroplanes having the sobriquet 'the British R.E.M.' for much of their career. The comparison between the two bands certainly holds weight, sharing many of the same influences, whilst the two acts have spurred each other on creatively. "We toured with R.E.M. on the 'Green' tour in 1988," Gerard states. "They had specifically asked for us and what I hadn't realized was that a friend of Stipe's had got our first album on import. Stipe and Peter Buck always knew our stuff, I didn't have the faintest idea they knew who we were, but they'd actually heard it from the start." No less a fan, Michael Stipe contributed backing vocals to 'Swagger' on 'What it Is' and penned a review of the 'Deluxe' edition for the R.E.M. website. "He says in there (the review) that's where he got the nerve up to do the spoken-y stuff that he does sometimes like 'E-Bow the Letter'" Gerard explains. "The first time he did it was on a song called 'Belong' off 'Out of Time' which is a set of chords they were doing at soundchecks during the tour with us. So it's their little Aeroplanes bit, 'Belong.' He said he watched me do it every night on the tour and he thought, 'Bloody hell, I can do that.'" Talking of influences, who inspired Gerard when he was starting out? "It was actually Lou Reed. In my very first band we did a cover of 'Waiting for the Man.' I was thinking, 'Hang on a minute, he's not actually singing anything here. He's only using two notes'". "It's difficult to sit a lot of my words into tunes, so I thought, 'I don't even need to, do I? I just need to get people to write riffs and guitar tunes.' A lot of the early Aeroplanes' stuff for the choruses, we had had a guy in the band called Nick Jacobs. He was very good at writing melodic guitar parts, so you don't even need to sing the choruses. We always did have some that have got singing on it, so I don't just talk all the time, and I don't just sing all the time. It's a mixture of the two." "Another big influence on me was Laurie Anderson. I just thought that's really cool. She'll sing a bit. She'll speak a bit and use her voice for a narrative. It's an easy way to get stuff over. People do it quite a lot. Jim Morrison did it. No one does it a huge amount. There are quite a few bands who have done it on one or two songs. The first Tindersticks album, and their song 'Marbles', that's in the same style." Being compared to a beat poet for much of career, due to the way he presents his words means that he is under greater scrutiny than many frontmen. "Doing speaking, singing stuff does throw more emphasis on the words. You can't hide behind the tune". A view borne out by key track 'The Applicant' from 'Swagger', based on a Sylvia Plath poem of the same name. Nearing their thirtieth year since formation, did you ever imagine the band would endure as long as it has? Gerard is unequivocal. "Yeah, I did. I remember we played a small festival in France with Blur just before 'Parklife'. Damon Albarn was saying to me 'Why do you do what you do, all this variety and stuff?' And I said that I kind of like the idea of a record that would've sounded good in 1969 and 1979, 1989 and 2009. And he got on one of these things saying, 'Nah, you shouldn't do it like that. You should just do the sound of now.' He's changed his mind since, but at the time he was like, 'You should just do what's current now and not confuse people by doing too much'. But I can't be arsed with that!" Gerard laughs. Similar to Pulp who started out roughly the same time, the Aeroplanes have had a plethora of members past through them since forming. With the list numbering over thirty, the band have at times seemingly employed a revolving door for many of the musicians who have passed through their ranks. Considering this, how do you decide to bring someone new into the fold? "You just meet people, don't you really?" Gerard says with an audible shrug. "And you say 'Fancy playing a gig?' Some of them stay and some of them don't!" In view of the kinship with R.E.M. and his current listening habits, is it fair to say the Aeroplanes have always had quite an American slant to them? "I remember talking about this quite a lot with Peter Buck," Gerard recalls. "It's what we called 'Transatlantic'. You're as much influenced by say, Fairport Convention as the Velvet Underground; as much by the Flaming Groovies as the Sex Pistols. All our influences have always been both American and British, and you sort of mix it up. When we were doing 'Swagger' there was a quote from the 'NME' saying 'The Best American Guitar Band from England', so we've always had that side I think." "There are a lot of bands in America that do the same sort of thing that we do who don't really get played over here, like the Hold Steady. They do the semi-spoken stuff as well. It's just that their choruses go a bit more Springsteen-y than us. The Shins, Drive-By Truckers, they're all going Top Ten over there," Gerard remarks brightly. Following on from 'Anti Gravity' and a clutch of live dates, what next for the group? "I need to sort out the situation with some of the early stuff, I want to do a singles compilation," Gerard says. "A compilation of the singles from the beginning until now. They run quite well and I've got videos and live footage for all of them, so we might do a DVD. A lot of the early ones were Single of the Week in 'Melody Maker'. It's an odd little narrative if you put them all in one place." Finally, having bought the Fleece in Bristol, do the band feel they are now truly part of the Bristol scene? A recent history of the city's musical past overlooked the band entirely. "The Bristol scene to be honest is pretty much entirely oriented around the trip-hop guys" Gerard says. "A lot of people from Bristol don't know we're from Bristol. They think we're an American band. We've always thought about being national or international though. We never thought about scenes." This far-sighted attitude has clearly stood the band in good stead as their fourth decade has begun with a veritable supersonic boom. 'Anti Gravity' is released on June 20th on vinyl only with CD and download releases to follow. The Blue Aeroplanes play The Fleece Bristol 20th May and The Relentless Garage, London 7th June. Copies of the new album will be on sale at both dates.
Band Links:-
http://www.theblueaeroplanes.com/
https://en-gb.facebook.com/theblueaeroplanes/
https://twitter.com/blue_aeroplanes/status/776038961919696896
Have a Listen:-
Picture Gallery:-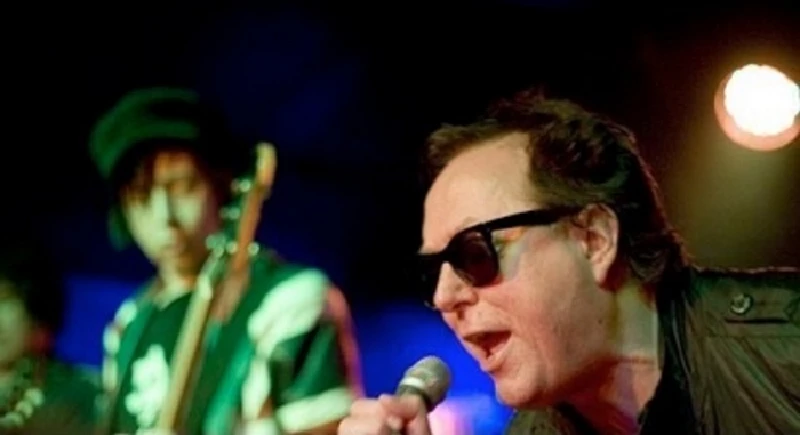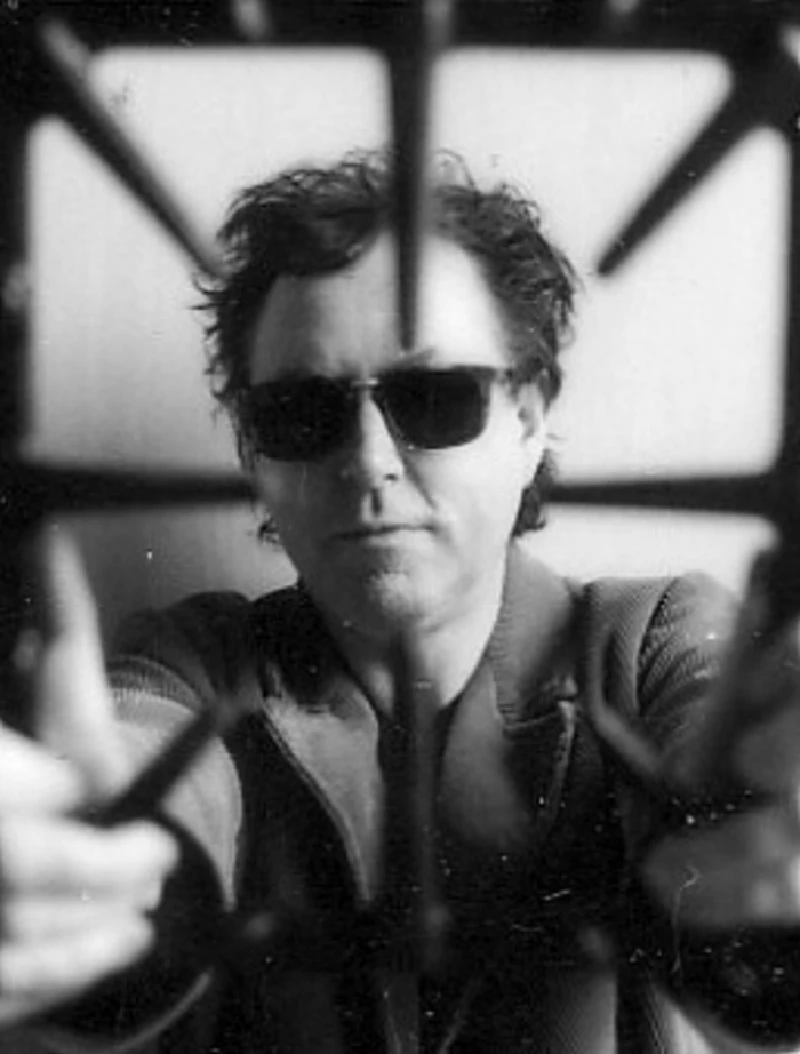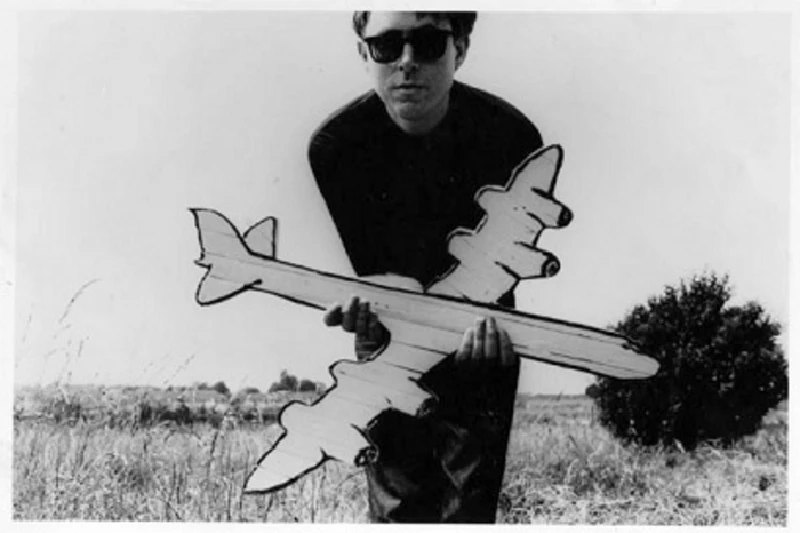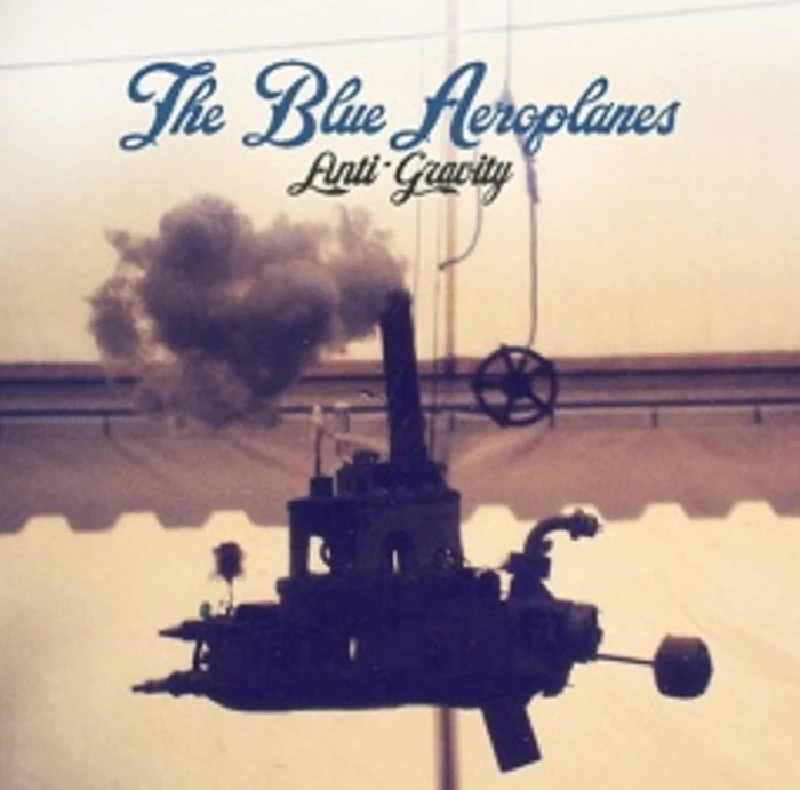 Visitor Comments:-
608

Posted By: Lazarus Hands, Dorset on 04 Feb 2013
I think Anti Gravity is the most stunning album.The Blue Aeroplanes music has great musicianship and ideas.I had never seen anything like them live,and follow them to this day.It is good to know that they are making The Fleece in Bristol become a imaginative music venue again,with a very eclectic programme.i have seen the The Blue Aeroplanes there & i am going to catch The House of Love play their new album in April. I am looking forward to the release of the singles collection and DVD release Gerard was talking about. I really enjoyed reading this interview.The Blue Aeroplanes are a mighty band
---
interviews
---
Interview (2021)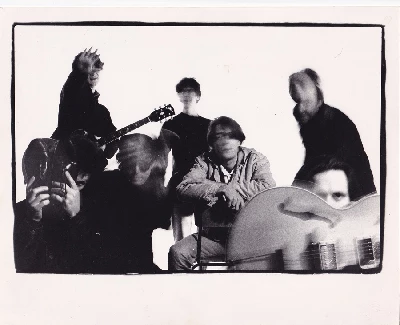 Thirty years ago this month, The Blue Aeroplanes released 'Beatsongs', the Bristolian art-rockers' biggest critical and commercial success. But, as frontman Gerard Langley told Nat Mumford, only a twist of fate stopped it from being much bigger...
Interview (2017)
live reviews
---
O2 Academy, Liverpool, 11/1/2017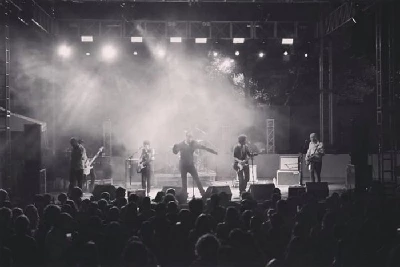 Richard Lewis reviews Bristolian art rock stalwarts the Blue Aeroplanes' highly impressive return to the stage on the opening night of their first UK tour in years
reviews
---
Anti Gravity (2011)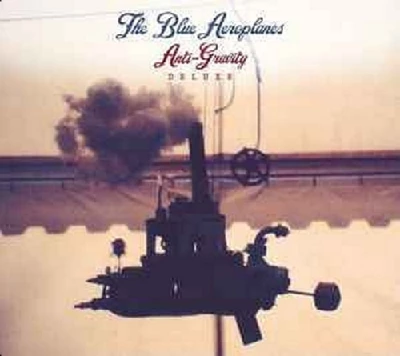 Contemporary-sounding melange of folk, rock and spoken word narrative on initially vinyl only latest album from literate Bristol art rockers the Blue Aeroplanes, who are now approaching their thirtieth anniversary
China Brilliance Automotive (2010)
Pennyblackmusic Regular Contributors
---