---
Skids
-

Live 2010
published: 21 / 1 / 2011
---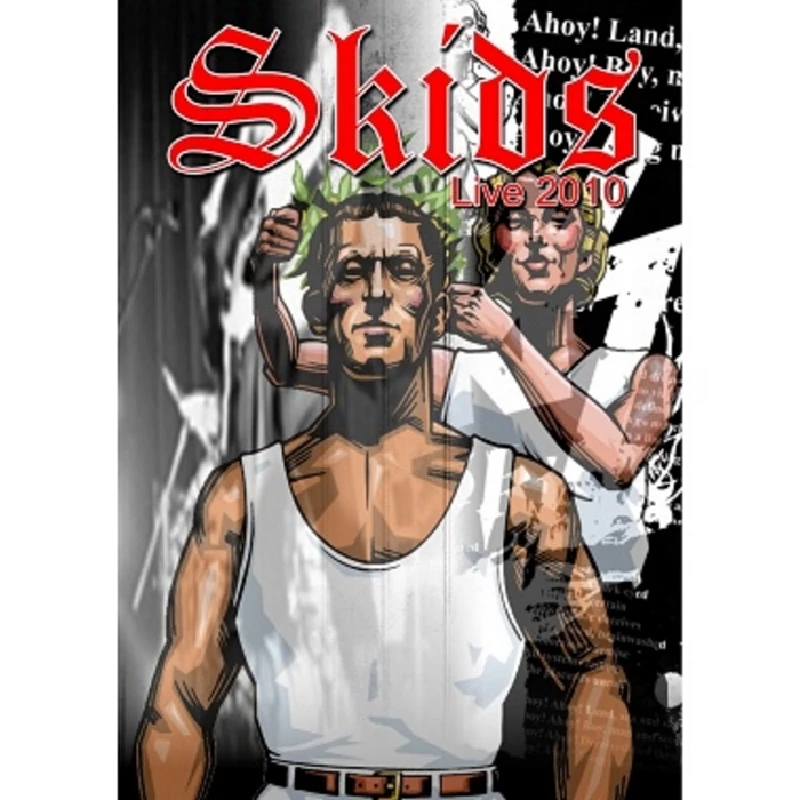 intro
Tony Gaughan finds the Skids to be in exhilarant style and to have lost none of their punk ethos on new live DVD, which was filmed at a reunion gig in their native Dunfermline last year
Richard Jobson of the 1970's and 80's Scottish supergroup the Skids is now a film maker and producer, but the opportunity for him to have a last crack at re-living his past was too good to miss. Original members Bill Simpson and Mike Baillie with the late Stuart Adamson's place filled by Big Country man Bruce Watson and his son Jamie give the full treatment to many old classics. This is a filmed chronology of a gig at the Alhambra Theatre in their native Dunfermline interspersed by interviews with Jobson by author Ian Rankin. It is a pretty slick production and many of the Skids hits will bring the memories flooding back. 'Animation', 'Working for the Yankee Dollar', 'Circus Games', 'Masquerade', 'Charles', anyone?. Good old Jobbo tries to replicate his crazy high kicking antics throughout and almost pulls it off. I'm sure he had a few sore limbs after that performance though. This is a great nostalgic trip for many old fans and a great introduction to many new fans. It's hard to believe that the classic punk classic 'Into the Valley' was written at such an early age and when he was still in his teens. Jobson tells of what he thought was a prank phonecall by U2 and Green Day, inviting him to Abbey Road while they recorded the magnificent 'The Saints are Coming'. This is a limited release and early batches come with a free audio six track CD produced by ex Goodbye Mr Mackenzie frontman Martin Metcalfe available only to indie record stores. It is a great gesture, perhaps returning a favour to the many who supported his early career. A live audio CD will be released at a later date. The old punk ethos shines through again. Nice one, Richard!
Band Links:-
https://www.the-skids.com/
https://www.facebook.com/theskidsofficial/
https://twitter.com/the_skids
Have a Listen:-
interviews
---
Interview (2021)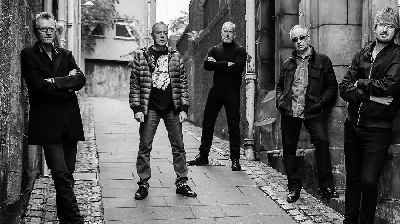 Andrew Twambley chats to Richard Jobson, lead singer of Scottish punk / New Wave legends The Skids about their new covers LP, 'Songs From A Haunted Ballroom', which pays homage to the Kinema Ballroom in their hometown of Dunfermline.
Interview (2019)
Interview (2009)
reviews
---
Scared To Dance (2006)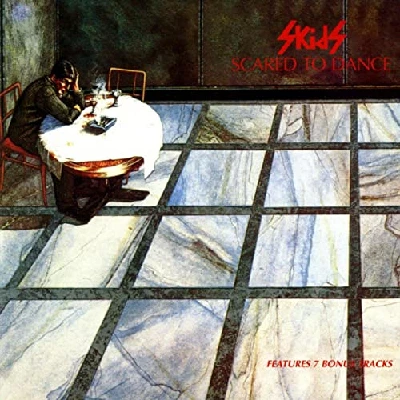 Re-release of Scottish punks the Skids' 1979 debut LP, which shows that they were a fantastic singles, but not an album band
Pennyblackmusic Regular Contributors
---