---
Skids
-

Scared To Dance
published: 17 / 3 / 2006
---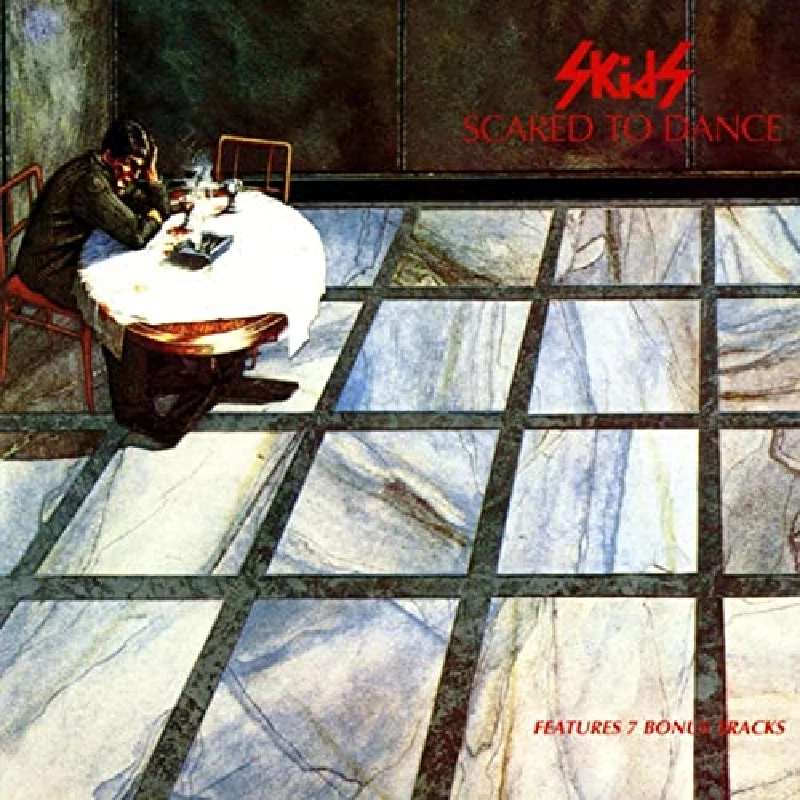 intro
Re-release of Scottish punks the Skids' 1979 debut LP, which shows that they were a fantastic singles, but not an album band
Fondly remembered as an integral part of the soundtrack of my youth, primarily for their singles output between 1978 and 1980, for some reason now lost in the mists of time, neither I nor any of my friends at the time ever picked up 'Scared To Dance', the Skids' 1979 debut album. Whether my assessment of it now would be any different had I done so, I'm not sure, although it probably would have done, as nostalgia has a habit of distorting things way beyond the point of any objectivity. On which note, although it's surprised me a little, nigh on all the singles and indeed their respective B-sides, which here augment the original album, still sound utterly fantastic. Richard Jobson's distinctive vocals and often impenetrable lyrics stay married throughout these to Stuart Adamson's still instantly recognisable, choppy, rousing, near anthemic guitar style, which he later utilised much more lucratively though far less interestingly in Big Country, reminding you that The Skids undoubtedly had a unique sound all of their own. 'Into The Valley', probably still their best and certainly best known track, opens the album in memorable fashion. Sadly though, beyond those tracks with which I'm already familiar, much of the remainder is actually quite disappointing. Lacking the hooks, sounding dated and indicative of some of Richard Jobson's less appealing pretentious tendencies that were to rear their head, or just plain poor song writing; in retrospect perhaps I shouldn't be quite so surprised that neither I nor any of my peers bought the album first time around. That said, with the album now augmented with all the contemporary singles, B-sides and EP tracks, there is still plenty to recommend here. All the tracks from their debut 'Charles' single including the original version, are here, as are the remaining tracks from the 'Wide Open' EP not already featured on the original album – the EP's lead track, 'The Saints Are Coming' is already included and indeed a highlight so proves the album may not be quite as weak as I may have implied. Also featured as a bonus is 'Sweet Suburbia', the band's excellent second single and the first to bother the charts, reaching the dizzy heights of no. 70 in September, 1978 - although remember that was back when singles sales were much more vibrant than they are today. Rounding things off, and perhaps shrugging off that pretentious tag, proceedings are curtailed with a smile with the inclusion of 'TV Stars', their irreverent and regular live tribute to a host of football and soap stars of the period as well as to John Peel, an early champion of the band for whom they would record no less than five sessions between 1978 and 1980. A bit of a curate's egg overall, though one which I can't help but recommend. Whether any artist can truly be described as important, I'll leave for others to judge – this is only pop music after all – but the Skids undeniably made enough of a contribution to the punk/new wave scene of the late 70's to be worthy of note, most of which can be found here.
Track Listing:-
1
Into The Valley
2
Scared To Dance
3
Of One Skin
4
Dossier (Of Fallibility)
5
Melancholy Soldiers
6
Hope And Glory
7
The Saints Are Coming
8
Six Times
9
Calling The Tune
10
Integral Plot
11
Charles
12
Scale
13
Sweet Suburbia
14
Open Sound
15
TV Stars
16
Night And Day
17
Contusion
18
Reasons
19
Test Tube Babies
Band Links:-
https://www.the-skids.com/
https://www.facebook.com/theskidsofficial/
https://twitter.com/the_skids
Have a Listen:-
interviews
---
Interview (2021)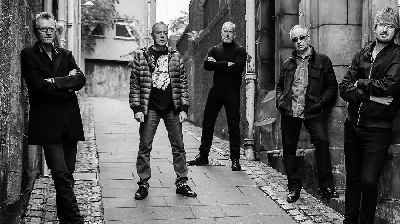 Andrew Twambley chats to Richard Jobson, lead singer of Scottish punk / New Wave legends The Skids about their new covers LP, 'Songs From A Haunted Ballroom', which pays homage to the Kinema Ballroom in their hometown of Dunfermline.
Interview (2019)
Interview (2009)
profiles
---
Live 2010 (2011)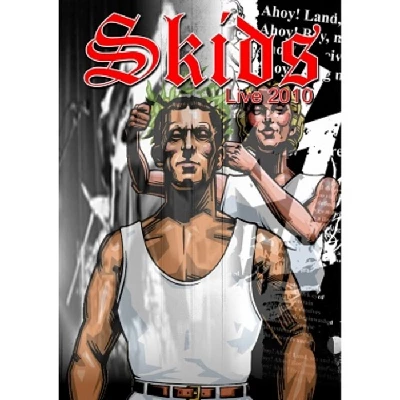 Tony Gaughan finds the Skids to be in exhilarant style and to have lost none of their punk ethos on new live DVD, which was filmed at a reunion gig in their native Dunfermline last year
Pennyblackmusic Regular Contributors
---